In May, Benjamin Deen was one of two police officers shot and killed when a routine traffic stop turned deadly in Hattiesburg, Mississippi.
And while his family, community and fellow officers are still grieving, they now face another tragedy.
Deen's 13-year-old daughter, Melah, died Saturday. Local WDAM-TV reported she died of complications from an unspecified illness.
"I cannot fathom losing the life of a child, and this child is special to us because of her relation to Officer Deen," Allen Murray, president of the Hattiesburg Fraternal Order of Police said in a statement after the girl's death.
"We as a community are really taking this loss to heart because we as police officers are extended family of the Deens and are sad to see such a loss."
Fellow law enforcement officers vowed to look after Deen's family after he died, and they've kept their promise.
On Tuesday, the day before Melah's funeral, members of the Lamar County Sheriff's Department stayed at Temple Baptist Church and took turns standing watch over her casket — never once leaving the girl's side throughout the night.
"We wanted to be by her side, because her daddy was not able," one deputy told local station WDAM-TV.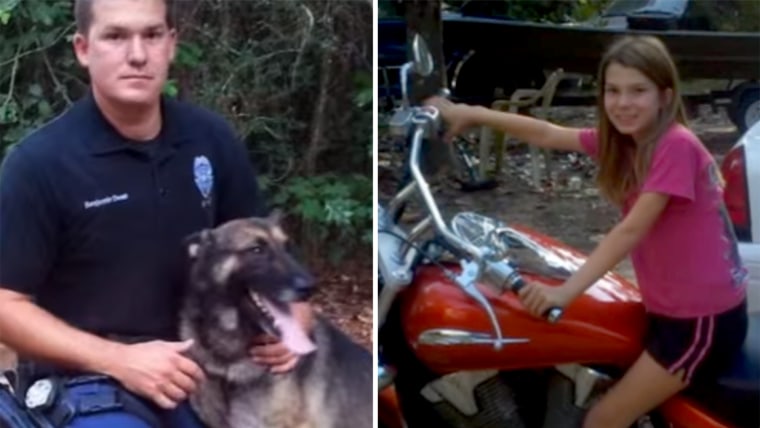 The location and the tribute were familiar ones.
Officer Deen's visitation and funeral were held at the same place, and deputies paid him the very same honor, keeping all night vigils beside his casket in pairs.
"It's a brotherhood," Lamar County Sheriff Danny Rigel told the Clarion-Ledger. "We all worked with him, and we just feel like he's not here to watch over his family and that's what we're here for."
On Wednesday, Melah, who is survived by mother Robin Deen and younger brother Walker Deen, was buried next to her father.