A visit to Boston this week began with a major curveball for super Red Sox fan Brian Peterson.
The Nebraska father of three had no idea what his grown daughters planned for their dad, whom they nominated for #MakeYourTODAY, a special series honoring individuals who have spent their lives working hard for others.
Peterson lost his wife more than a decade ago to cervical cancer.
"When I was 14, she passed away, leaving my dad with three young girls to raise by himself," said his oldest daughter, Joy Rockwell, now 28.
"He definitely taught us how to get through it and how to never leave someone's side," said her sister, Summer Peterson. "He showed us the true value of love."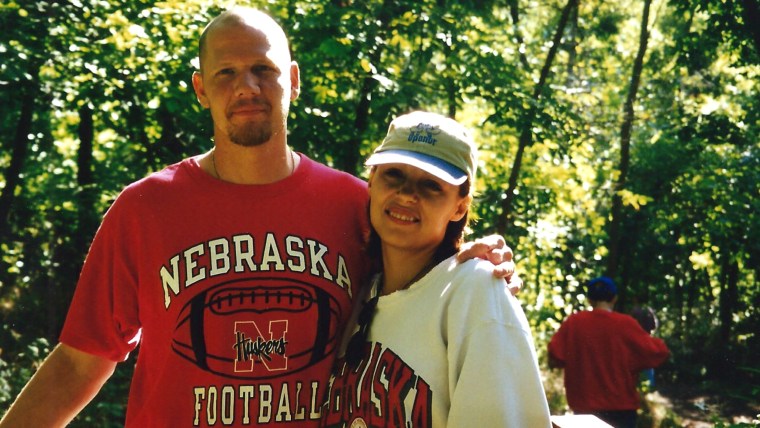 As the young family grieved, it also bonded over the Boston Red Sox. Brian Peterson has loved the team ever since he was a boy living in Massachusetts. The family dog, Yaz, is named after his childhoold hero, Carl Yastrzemski. And one of the last trips Peterson made with his wife, Bridget, before her death was a pilgrimage to Fenway Park, the home of the Red Sox.
This week, the family returned to Boston, with Peterson under the impression that his daughters had won the trip through a tourism group. As the family prepared to leave their hotel to go sightseeing, they ran into TODAY's Willie Geist.
The crew blindfolded Peterson and led him to his first surprise, a shopping trip at the Red Sox team store, where the entire family — including his three daughters and his 5-year-old granddaughter — suited up.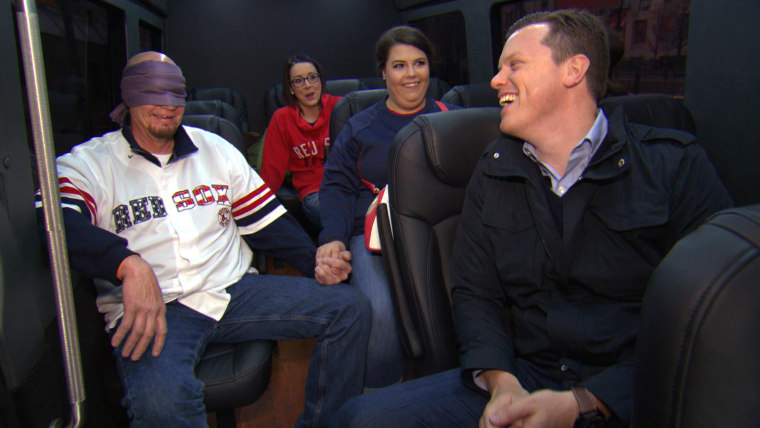 Then, dressed for the part, Peterson was led to Fenway Park and the Green Monster, the ballpark's left field wall, where he signed inside the scoreboard with a Sharpie.
"This is so awesome," said a very emotional Peterson.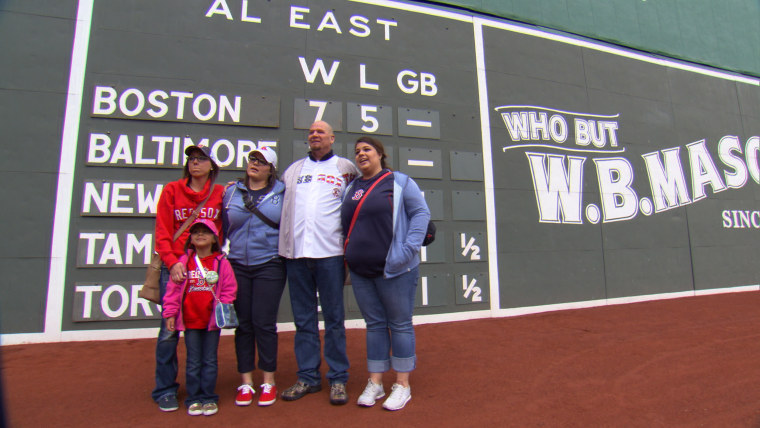 "It's just having to raise these kids and the way they have just been awesome for me, the whole, all my life," he said, explaining his feelings. "They just been real good kids. And then for them to do something like this for me is, beyond my wildest dreams."
Throughout the day, the family noted they felt their mother's presence with them.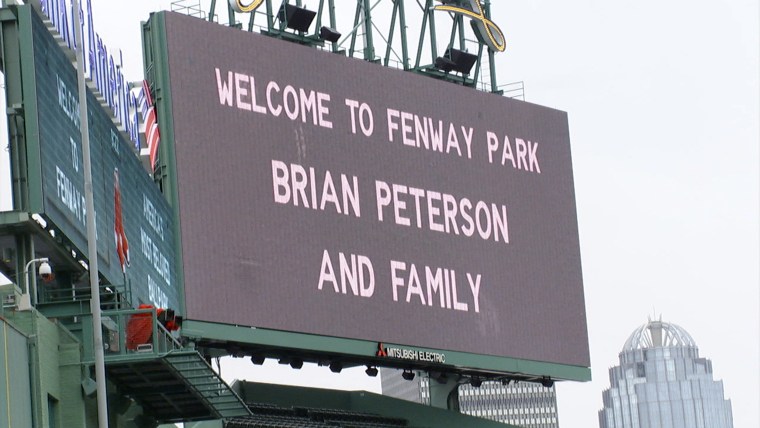 "I am pretty sure it's going to downpour not too long because she's probably overwhelmed with emotion as well," Rockwell said.
It did rain during the game, which Peterson got to watch behind the dugout after meeting with Red Sox players Dustin Pedroia and Mike Napoli.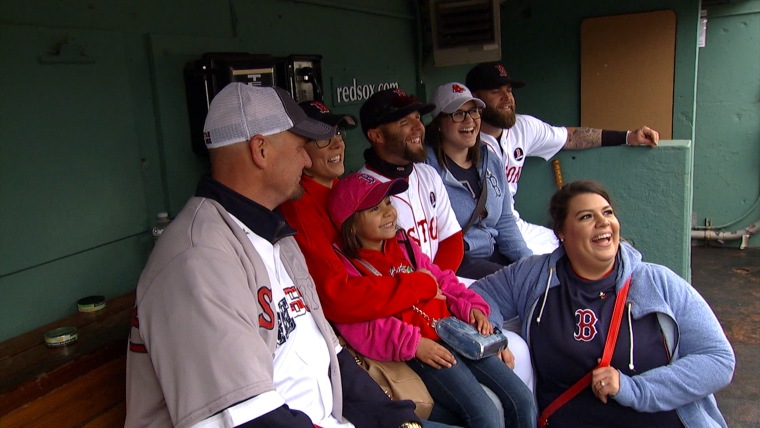 Peterson said the day was perfect even before the first pitch was thrown, but the 7-1 Red Sox win over the Baltimore Orioles helped clinch the description.
Follow TODAY.com writer Eun Kyung Kim on Twitter.