On Saturday, Dwayne Clark sat down in his customary booth at The Brief Encounter Cafe in Bellevue, Wash., and ordered his usual — eggs over easy, hash browns and extra crispy bacon. He regularly visits the diner, so nothing seemed out of the ordinary to the staff.
That is, until he received his check — and then the 59-year-old CEO of Aegis Living decided to do something rather extraordinary.
He scribbled an inspirational Christmas message on the back of his $39.60 bill and included a $3,000 tip on the front.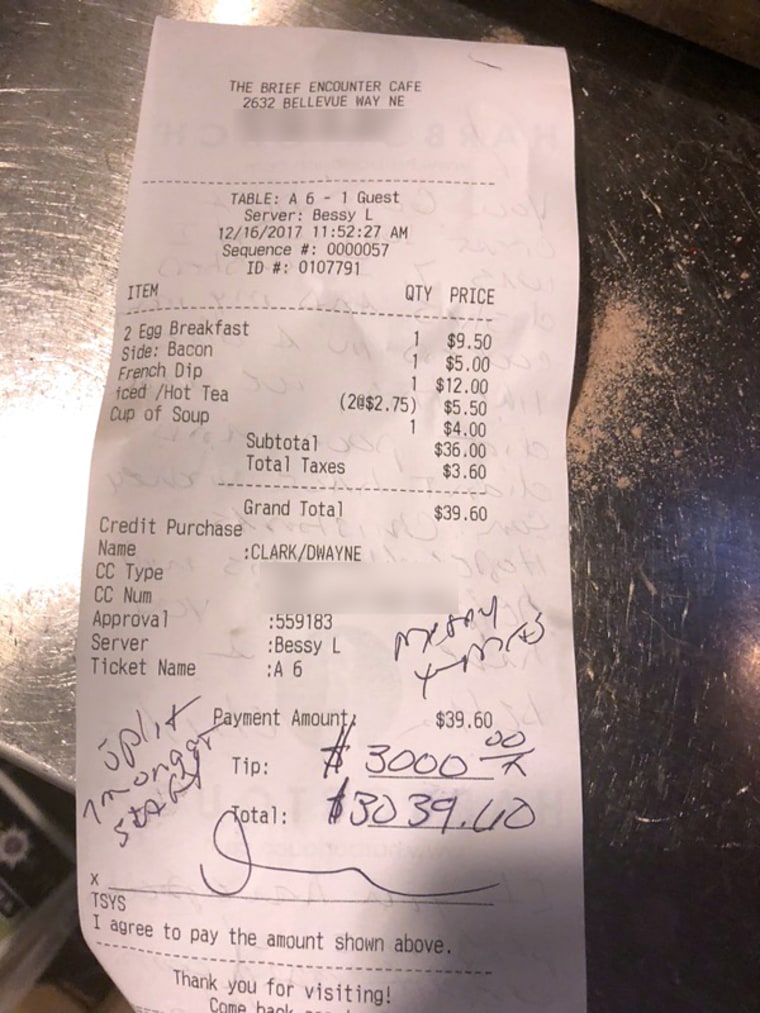 He then sneaked out before his act of kindness registered at the register.
"I eat there a lot and the people who work there have great attitudes, are really hardworking people," Clark told TODAY. "So when my wife returned to the restaurant from Christmas shopping, we just started talking about the meaning of Christmas. ... I got the check and I said, 'I think we're going to change some people's lives today.'"
That's exactly what he did, according to waitress Julie Wilson, 42, who was on duty Saturday.
"It didn't sink in right away," she told TODAY. "It was busy, so I went to the office and tried to read the note. It brought tears to my eyes."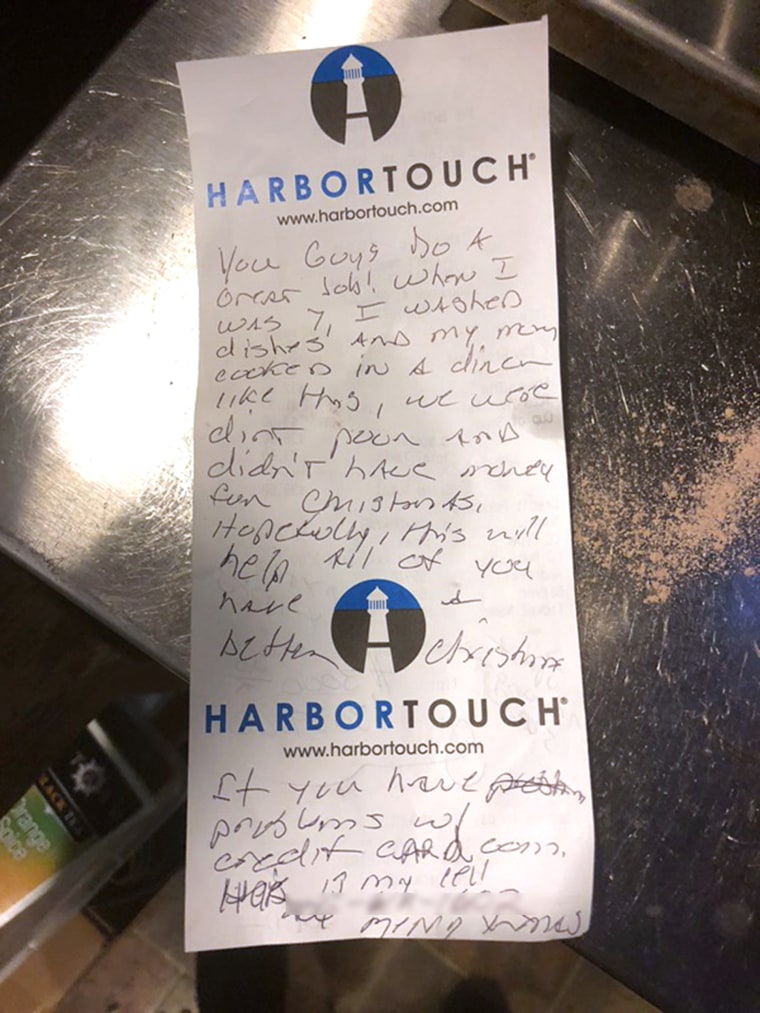 In his note, Clark wrote about his childhood, long before he founded his company, which runs 28 assisted-living communities across Washington, California and Nevada.
He told TODAY he credits his humble background for the work ethic that has defined his adult life. "I came from a dysfunctional family, the youngest of four children," he said. "I had a mom who was divorced, I had a dad who was extremely physically abusive."
"You guys do a great job! When I was 7, I washed dishes and my mom cooked in a diner just like this," he wrote on the back of the check. "We were dirt poor and didn't have money for Christmas. Hopefully, this will help all of you have a better Christmas."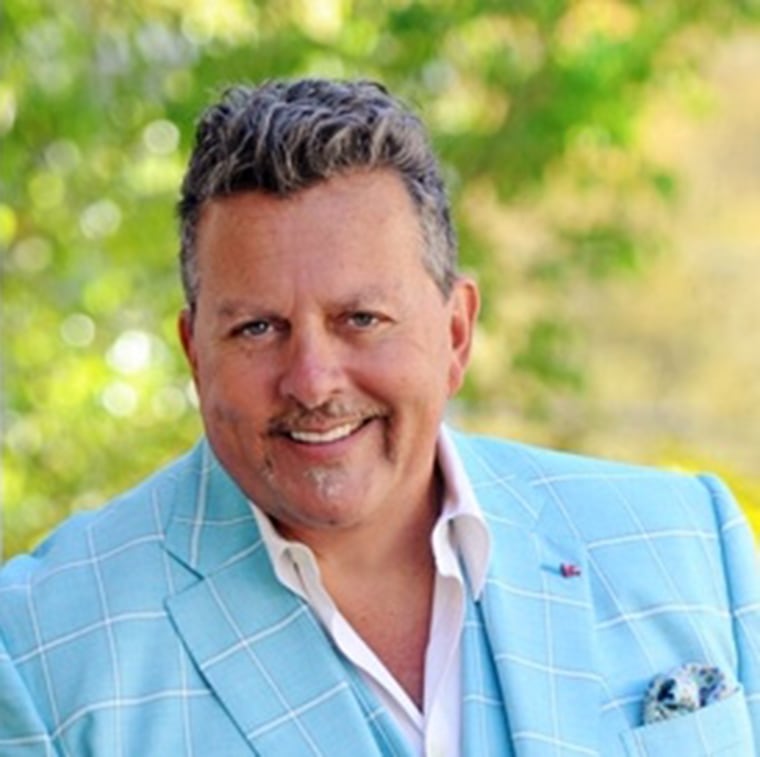 It will. Wilson said the money will be split among the staff of 12. "It's going to make a lot of Christmases happier," she said.
Clark originally wanted no publicity for the act of kindness, but he was tracked down through the cell number he left on the receipt in case the credit card company assumed error or fraud. But he now hopes the news attention from the tip can inspire others.
He envisions the start of a big-tip movement, in which people leave inspirational messages (and maybe a little extra tip money) on the back of their own checks when they dine out.
"We are living in this great time of not connecting with each other — whether it's the political situation, or whether it's technology," said Clark. "I think the reason (people like this story) is not because of the money, but because of this shared connection.
"Wouldn't it be great if we all fed each other's souls in a positive way?"
That sounds good to Wilson, who plans to use part of her share to donate to a local Safeway to buy five holiday turkey dinners for homeless families.
"He inspired me," she said.