Allie Allen, who was diagnosed with brain cancer two years ago, sure has been feeling the love this year.
In September, her homecoming date shaved his head to make her feel more comfortable at the dance.
And on Nov. 4, she had the honor of accompanying young country star Kelsea Ballerini to the Country Music Awards.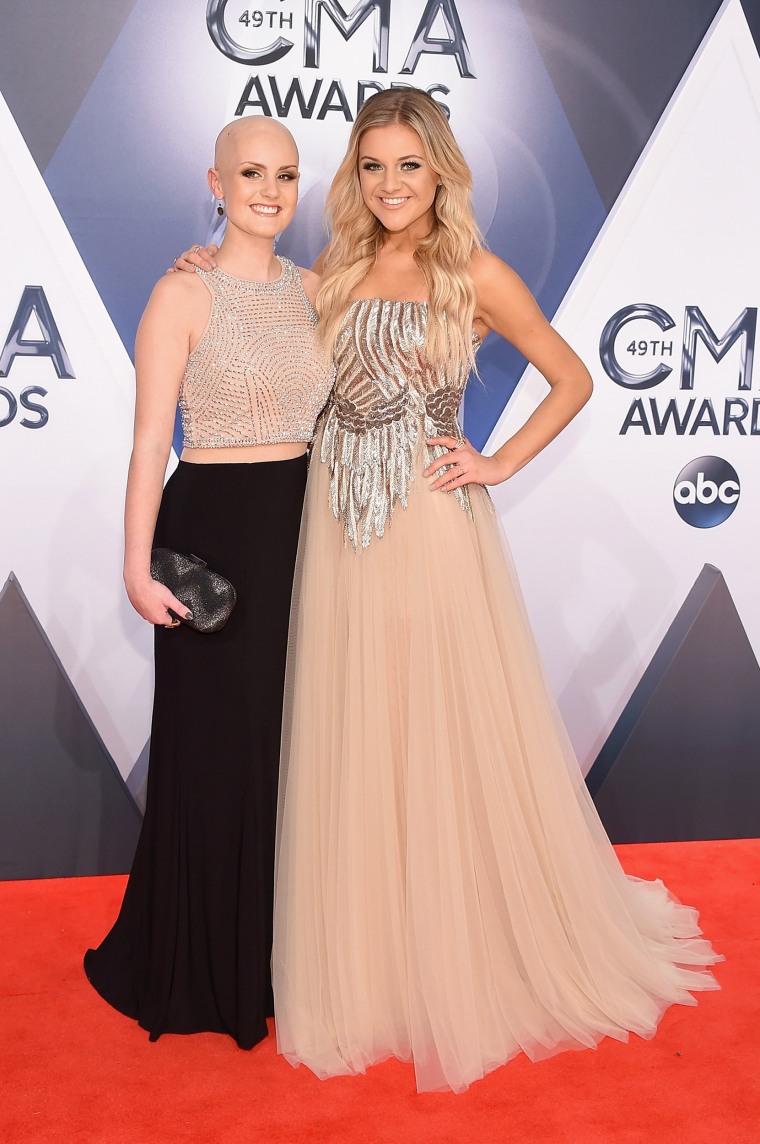 On Tuesday morning, TODAY welcomed both Allie and Kelsea into our studio as part of our "Thanks and Giving" series, where we shine a light on some of the toughest patients fighting cancer at St. Jude Children's Hospital.
RELATED: Valiant teen shaves head to support homecoming date with cancer
Their friendship began at St. Jude Children's Research Hospital in Memphis, Tennessee, when Kelsea mistook Allie, who still had hair at the time, for another musician.
RELATED: 'Thanks and Giving' celebrates 10 years of St. Jude Hospital fighting child cancer
"I'm kind of prying to figure out what she sings and all of a sudden she's like 'Yeah, I'm almost done with radiation for my brain tumor' and I was like, 'Oh, you're a patient. I had no idea,'" Kelsea told TODAY.
Something clicked between the two immediately, and Kelsea later took to Twitter to invite her new friend as her date to the CMAs.
"I was not expecting that at all," said Allie, who is from Collierville, near Memphis. "So I just started crying out of happiness."
Kelsea was nominated for two awards that night, "New Artist of the Year" and "Female Vocalist of the Year," and wanted Allie by her side.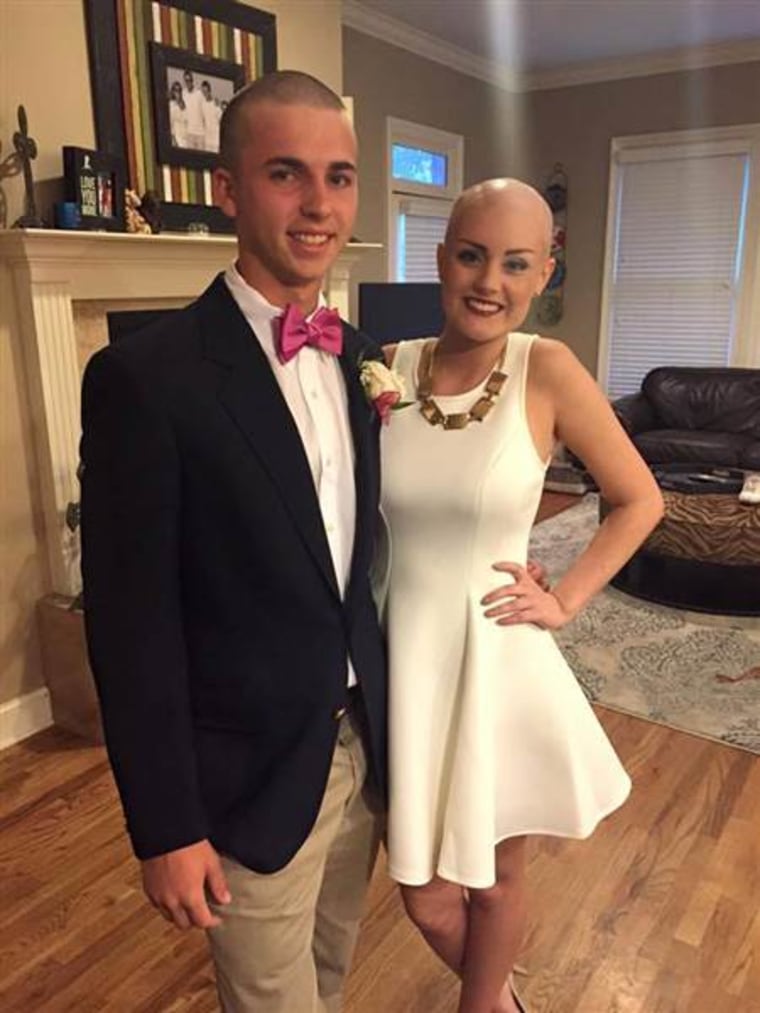 For the 17 year old, who is a dancer and country music fan herself, this was an opportunity of a lifetime.
And as if attending the show wasn't enough, she also was styled and had her makeup done by Kelsea's team.
"This is amazing," Allie said while walking with Kelsea on the red carpet.
"It's nothing I've ever experienced before. I feel super girly and glammed, I'm so happy."
This story is part of NBCUniversal's Season of Kindness. Together we can grow the good this holiday season. #ShareKindness