/ Source: TODAY Contributor
Dennis Cosgrove and his late wife, Megan, had what some may call a whirlwind romance. They dated, bought a home, got married and pregnant and had their first child all within less than three years. Cosgrove said he knew right away that Megan was the person he wanted to spend the rest of his life with.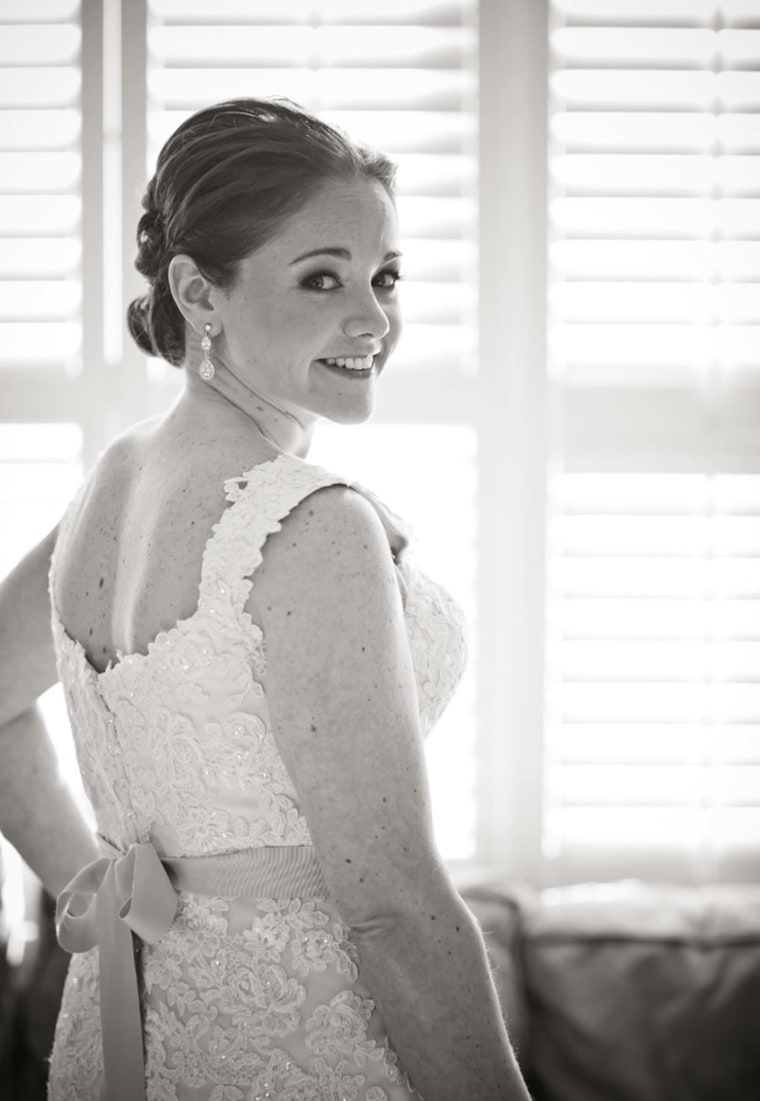 So when complications during the delivery of their son, Declan, resulted in Megan's death at the end of November, Cosgrove was left reeling — grieving the loss of his best friend and navigating the waters of fatherhood alone.
"It was a sense of 'when you know, you know,'" Cosgrove said of his relationship with Megan. "From day one, she made me want to be a better person ... and anybody who knew me (prior to her death) knows I always used to say that my only saving grace when it came to parenting was that I knew what an amazing mother Megan would be. I always thought anything I didn't know how to do, she'd teach me."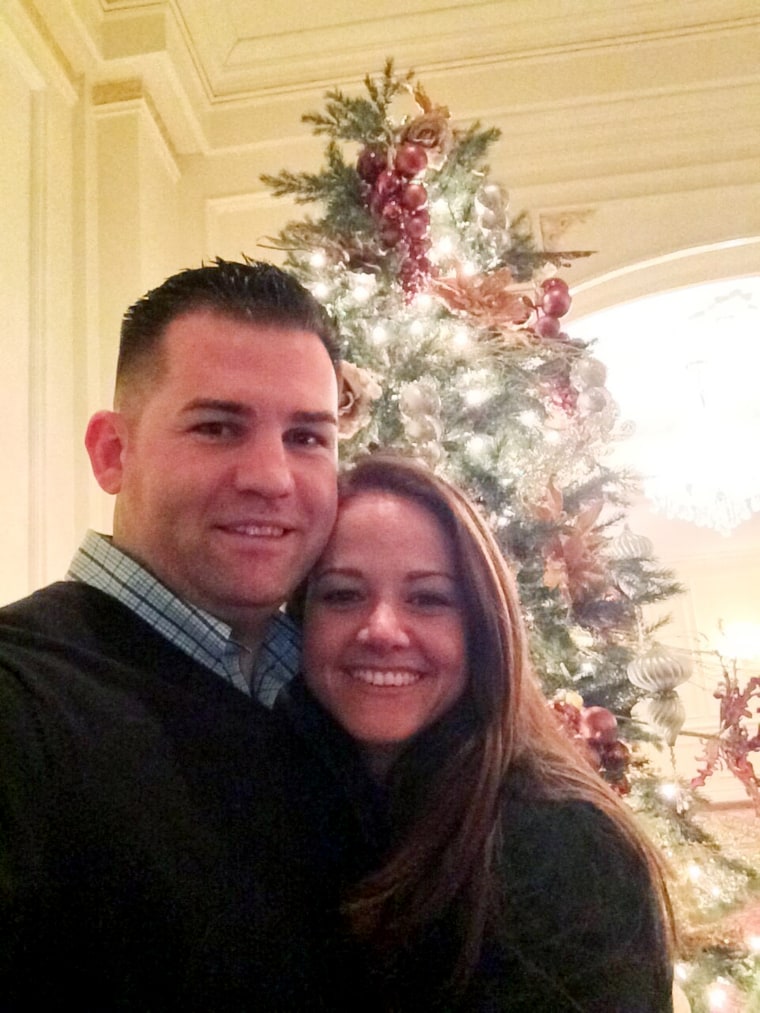 Megan died the day after their son was born. The exact cause of her death is still being investigated. Cosgrove said his wife was in and out of consciousness from the time she delivered, and she never had the opportunity to hold their newborn baby.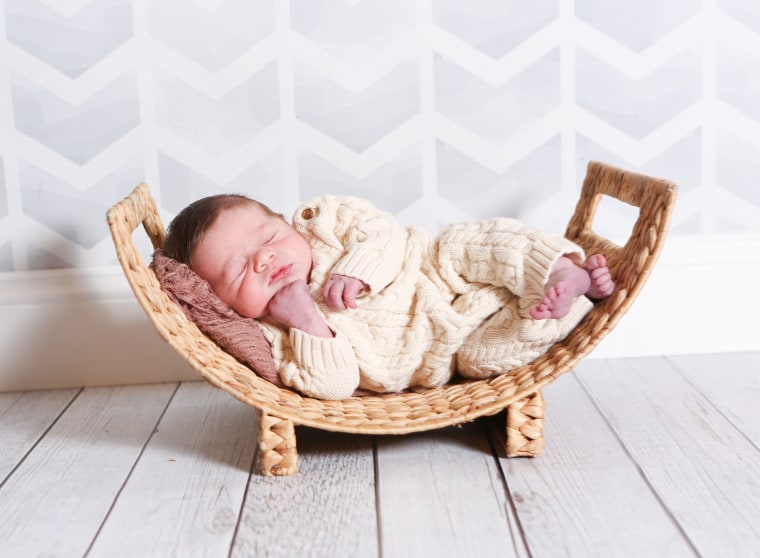 Cosgrove, a Marine and police detective who lives in Stewart Manor, New York, said his family, friends and community have helped him cope in his time of grief. In the days since Megan's death, Cosgrove said he's been surrounded by support, home-cooked meals and offers of help with the baby.
"I didn't know people were this good. I liked to think that they were, but having experienced it myself — it is truly unbelievable what they've done and how they've been," Cosgrove told TODAY Parents. "A couple of pros I can take from this are, of course, my son, and also that it has honestly restored my faith in humanity to see how people have helped us. It makes me want to be better, too."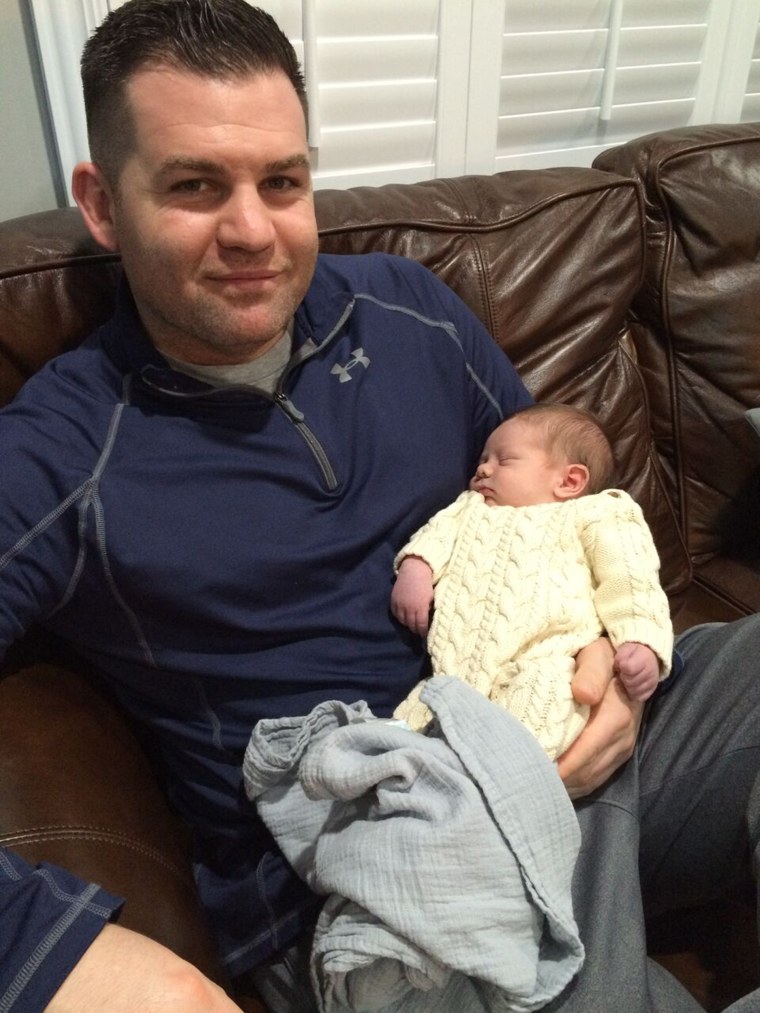 Edward Reina has been friends with Cosgrove since junior high school. He said seeing his friend left helpless and learning to care for a child while mourning the death of his wife made him want to help. Reina created a GoFundMe page to raise money for Cosgrove and baby Declan. To date, more than $100,000 has been contributed.
"Dennis was so happy with Megan and their future was so bright," Reina said. "It broke my heart that night in the hospital to watch my best friend go through such a nightmare. Megan was so sweet and loving — she would have been an amazing mother."
Reina said his friend is not the type of person to ask for help, and since finding full-time care for a baby and caring for a child can be expensive, he decided to create the fundraising site.
"I'm completely surprised by the generosity. I knew people close to Dennis and Megan would donate, but the story has touched so many people that have never met either him or Megan," Reina said. "I really hope this money will help Dennis be able to get back into a routine and have some sense of normalcy back in his life. It's going to take time, but I have faith that he will move forward and be the best father he can be."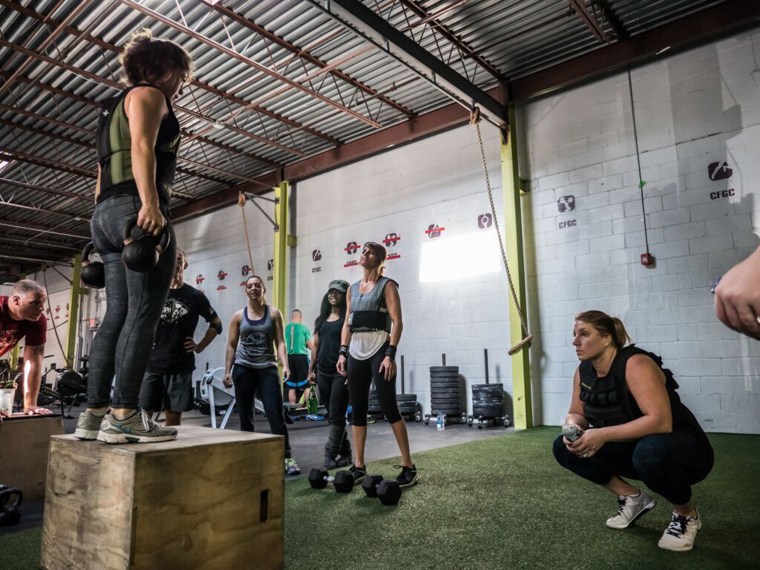 Dennis Marshall is the owner of CrossFit Garden City, the gym where Cosgrove and Megan worked out throughout her pregnancy. The gym held a special event after Megan's death, creating a workout named after her that involved participants wearing a weighted vest to simulate pregnancy and moving through the modified exercises Megan did during her final trimester.
"Megan's workout is a way for us to remember what a wonderful person she was and keep her memory alive within the walls of our gym," Marshall said.
Cosgrove said he attended two of the classes at the gym on the day when Megan's workout was happening, as their CrossFit community was a big part of their lives.
"Megan had a great pregnancy the whole entire time. She went to the gym four to five times a week — her water actually broke at the gym," Cosgrove said. "So it was important for me to be there to support the workout they made in her honor."
Cosgrove said he's adjusted to the sleepless nights of parenthood, adding that he's set some goals for himself in the diaper department.
"I'm getting a little bit faster with a diaper change," he said. "Hopefully, at some point, I'll be like a NASCAR pit crew and I will be able to do them really quick."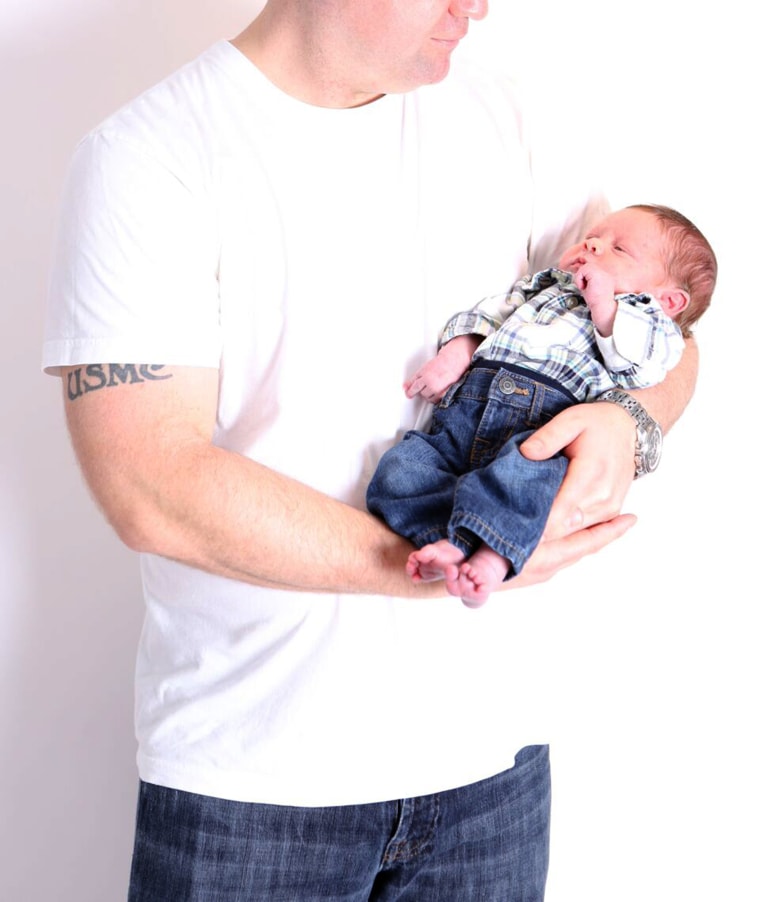 "When I look at him, I just melt," Cosgrove said of his son. "I think he looks exactly like Megan. When he locks eyes with me while I'm feeding him or he laughs at me, I see her there."