Jason Yue, a 21-year-old engineering student at the University of Illinois, was talking with his dorm chef, Eric, about super powers.
Eric, 44, said if he could have any, he'd like to fly — a rather ironic wish considering he was afraid of heights and had never been on a plane.
As part of a project called "Jason's List" where he helps grant people's wishes, Yue, a senior, decided to make flying a reality for Eric, who he'd been friends with since his freshman year at Presby Hall, where Eric works.
He booked a session for the two of them to take a flight in a small plane.
RELATED: Be nice! Apps to help you spread a dose of kindness
There was just one catch: Eric had no idea he was going flying. Yue told him they were going bowling.
"As a group we had been bowling before so it didn't seem out of the ordinary to come onto campus and go bowling," Yue said in chat for TODAY's "Season of Kindness" initiative.
"The bowling alley didn't open until 10:30 that day, so thank goodness he and I both didn't check."
Yue took his friend to the Institute of Aviation at the University of Illinois at Urbana-Champaign, which has a program called Fun Flights that invites up to two passengers to join a pilot for a 30-minute flight over the area.
RELATED: Read more stories from TODAY's 'Season of Kindness'
"You can even fly the plane for a bit," Yue said, adding that Fun Flight in February cost him $100. "I did odd jobs off Craigslist for about two weeks to fund it."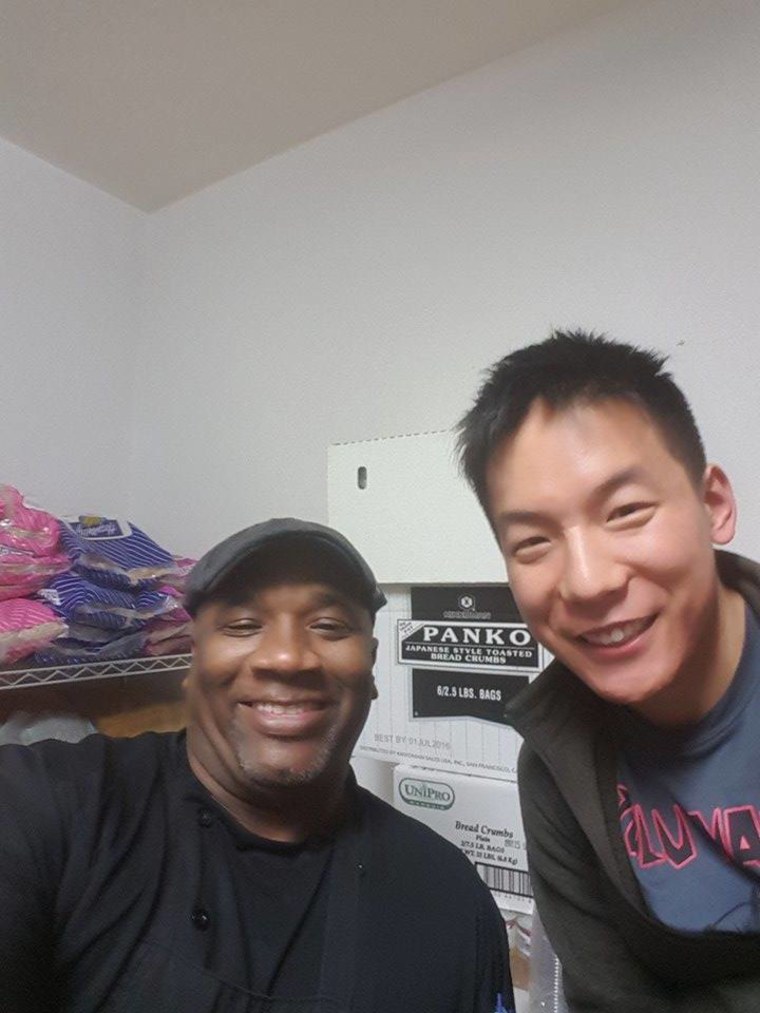 RELATED: College football player hailed for kindness after buying girl surprise birthday gift
Yue documented highlights from the experience on YouTube.
"He was looking outside and at the same time covering his eyes from time to time — especially when the airplane turned," said Yue. "He's a pretty shy guy when he's in the spotlight or nervous. That just adds to his charm though."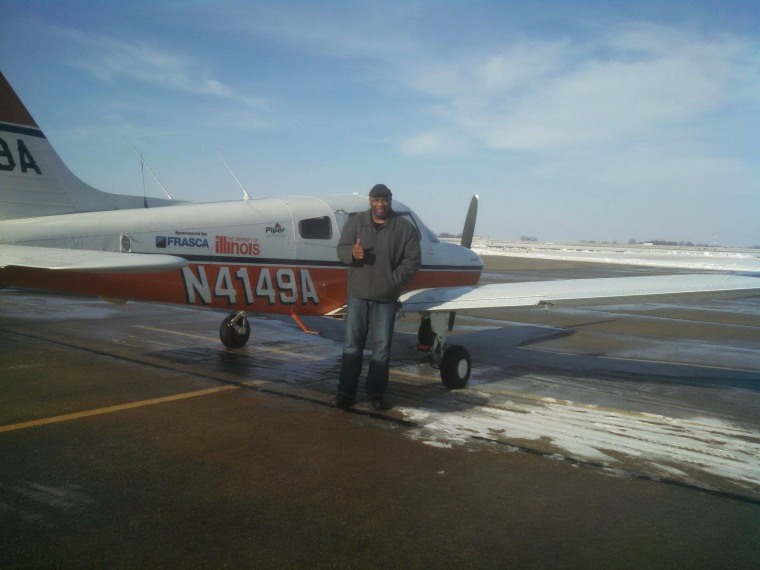 Taking Eric flying was the first completed mission of Jason's List, but Yue expects there will be many more.
Currently he and some friends are planning a very special mission for another, but Yue has asked that TODAY.com "keep it on the DL," as he doesn't want to spoil the surprise for the recipient, who is totally in the dark!