/ Source: TODAY Contributor
When Jessica Hoffart's son Lucas lost his favorite stuffed animal he calls Bear, his mom worried how the 2-year-old boy — who has autism — would cope.
Bear is Lucas' safety toy; Bear plays a huge role in the boy's routine and keeps Lucas calm when he panics.
"He feeds the bear, he takes the bear to bed, he takes the bear everywhere he goes. He has dinner with teddy and whenever he is walking he holds the bear. When he has meltdowns … he really needs the bear," she said.
So Hoffart launched a citywide search for the lost toy and only three days later Lucas and Bear were reunited, thanks to the kindness of a stranger.
"He was jumping and skipping with how happy he was. He grabbed the bear and hugged the bear and put the bear near his face," Hoffart, 27, told TODAY. "I have no words to tell you how surprised and how happy I am with all the response."
Related: Mom's mission to replace her daughter with autism's favorite shirt goes viral
On Saturday, Hoffart was late for work. As she rushed off the bus with Lucas and Bear in the stroller, Bear fell out without anyone noticing. After work, Hoffart saw Bear was gone. She searched their house in Mississauga, Ontario, a suburb of Toronto, and found no trace of the toy. She realized she lost Bear when getting on or off the bus and felt worried.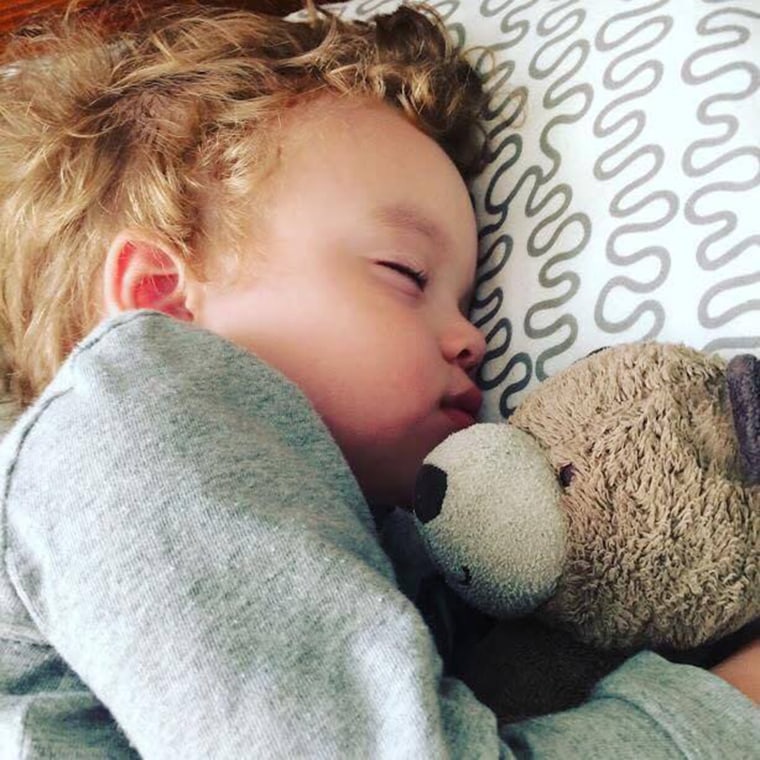 Related: Police surprise boy with autism at his birthday party after no one RSVPs
Saturday night, Lucas struggled to sleep, waking often to ask his mom where Bear was.
Hoffart tried replacing Bear with a different version.
Lucas shunned that bear.
She called the company that made Bear to try to get another one.
It no longer manufactures that version.
"It was very hard for us to keep on our routine," Hoffart said. "It was sad not only for him but it was sad for me, too. It was like part of my baby was missing."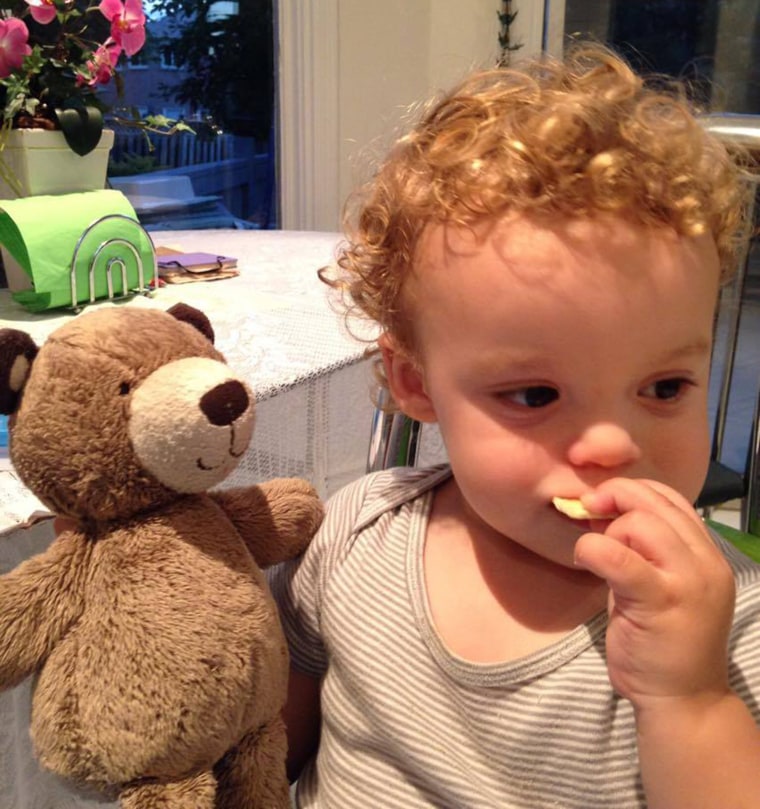 Related: Snow White, toddler with autism share tender moment that's melting hearts
After another sleepless night, she made missing posters. Hoffart searched around the bus stops, sifting through piles of brown leaves, perfect camouflage for a brown teddy bear. She pawed through the trash. Then she started a Twitter account, Let's Find Teddy. In a few hours her search for Bear went viral.
Encouraging messages immediately filtered in but no one spotted Bear. People offered to send other teddy bears and a few even said they had the same bear that they would send.
"That support was incredible," she said. "People know it is hard for autistic kids and how hard it is for them to be without safety toys or safety blankets."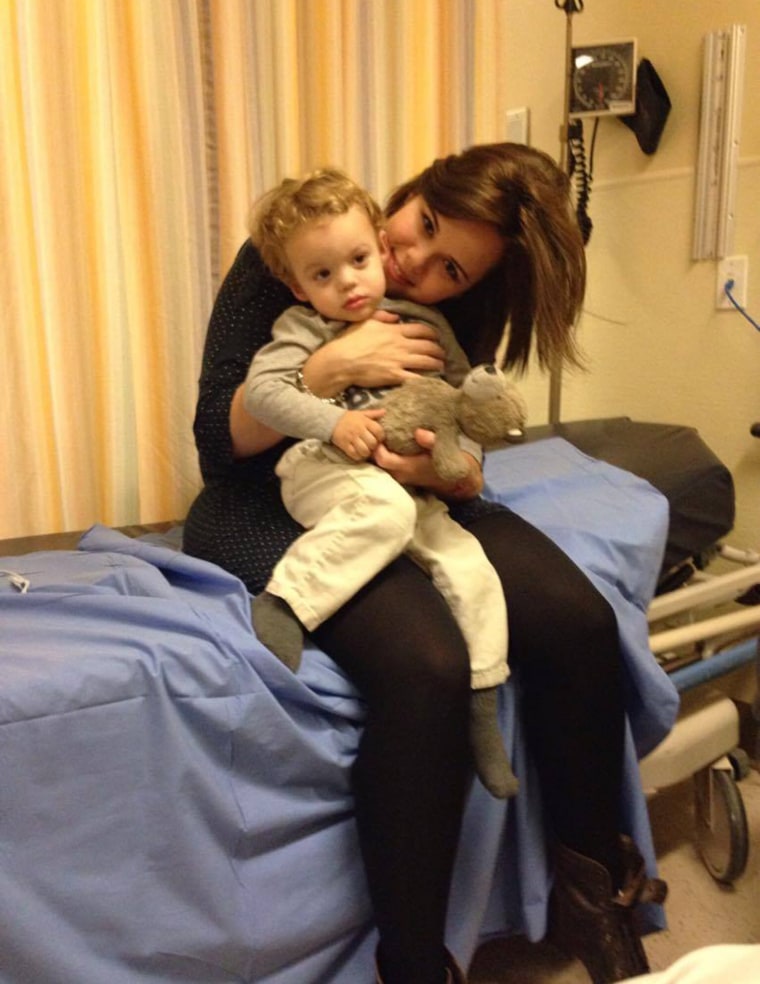 Related: How Pokemon Go sparked 'miracle' transformation in boy with autism
On Monday a local TV journalist interviewed Hoffart about Bear. The next day, the reporter approached her for another interview.
That's when Hoffart met Sandra Morales.
Morales was walking to the grocery store with her son, Daniel, when she spotted the toy. She asked Daniel to pick it up, not realizing the teddy bear was so important to another child. After Morales saw Hoffart on the news, she knew she had to return Bear to Lucas.
Related: After mom asks for birthday cards for son with autism, strangers send thousands
"I am really happy with the solidarity, really the compassion that people have and the awareness that we're bringing about autism," said Hoffart.
She's keeping the Let's Find Teddy account open to share updates about Lucas and Bear's adventures and raise awareness about autism.
Never miss a parenting story with TODAY's newsletters! Sign up here
"It has been fun afterwards. And people have stopped me on the street and said 'Oh my god! I saw you on TV. I am so happy he got the bear back'."
This story was first published on October 14, 2016.