While many Americans spent the summer of 2016 enraptured by the presidential election and the Rio Olympics, thousands dealt with (and are still recovering from) a tremendous tragedy, as they were hit with the worst disaster in the U.S. since Hurricane Sandy: the catastrophic flooding in Louisiana.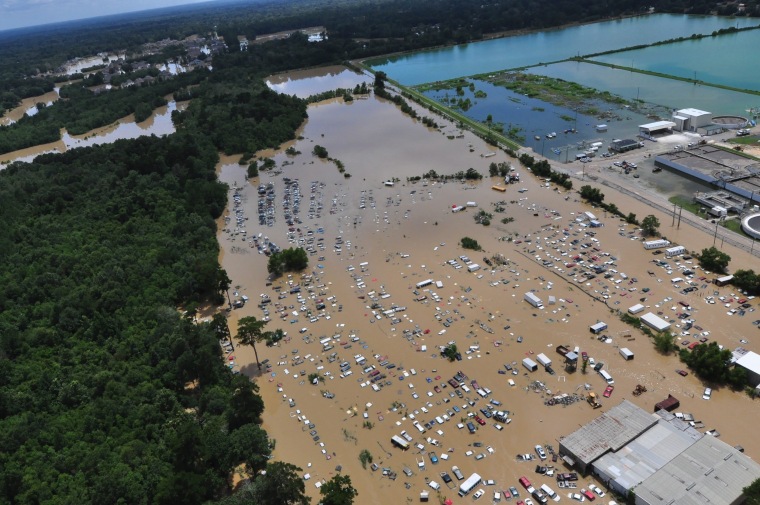 The massive storm struck southern Louisiana in August and dropped three times as much rain on the state than Hurricane Katrina did in 2005.
And among the natural disaster's victims was the Greater Baton Rouge Food Bank, which distributes 10 million pounds of food each year free of charge. The damage to the food bank was especially devastating because the Baton Rouge community leans on it most during tragedies like the flooding.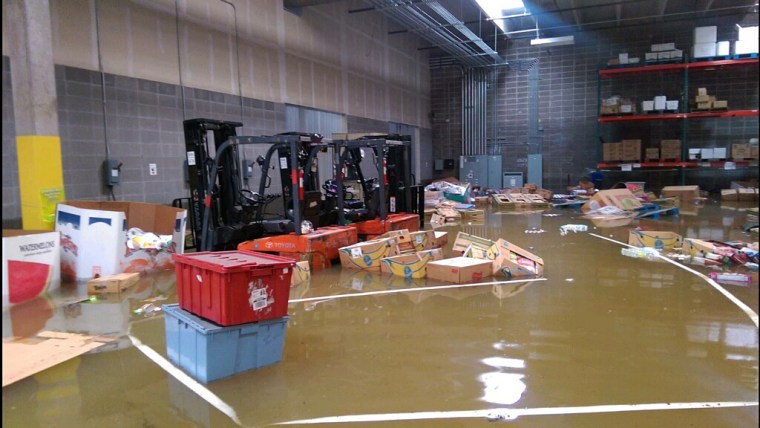 Despite losing its entire facility, the food bank found temporary spaces and distributed more food from mid-August to the end of September than it did during that same time period in 2015.
RELATED: Secret Santas pay off nearly $500K in layaway at Walmart stores in three states
Five food bank employees also lost or sustained significant damage to their homes as a result of the flooding. Regardless of these setbacks, none of them missed a day of work.
Costello Robinson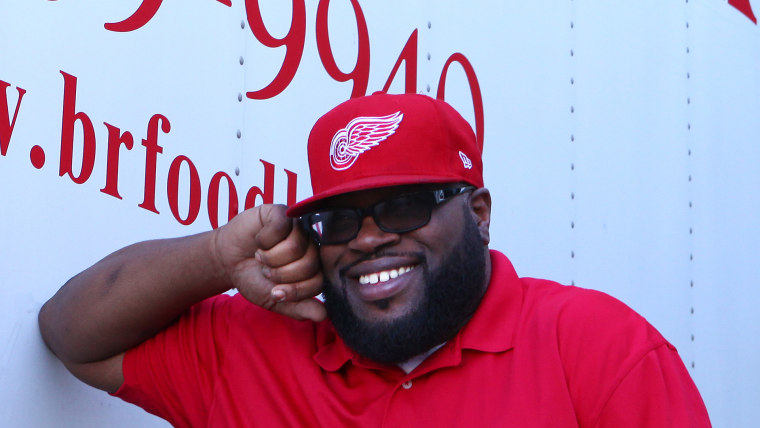 Costello Robinson, the food bank's transportation manager, lost the back portion of his home to the floods. He has a wife and 10-year-old daughter, but Robinson said that after the floods he was especially concerned about his mother, who suffered a stroke a few years ago. Robinson told TODAY: "I was basically just worrying about my mother. I wasn't too concerned about the water. That's material things. I can get that back."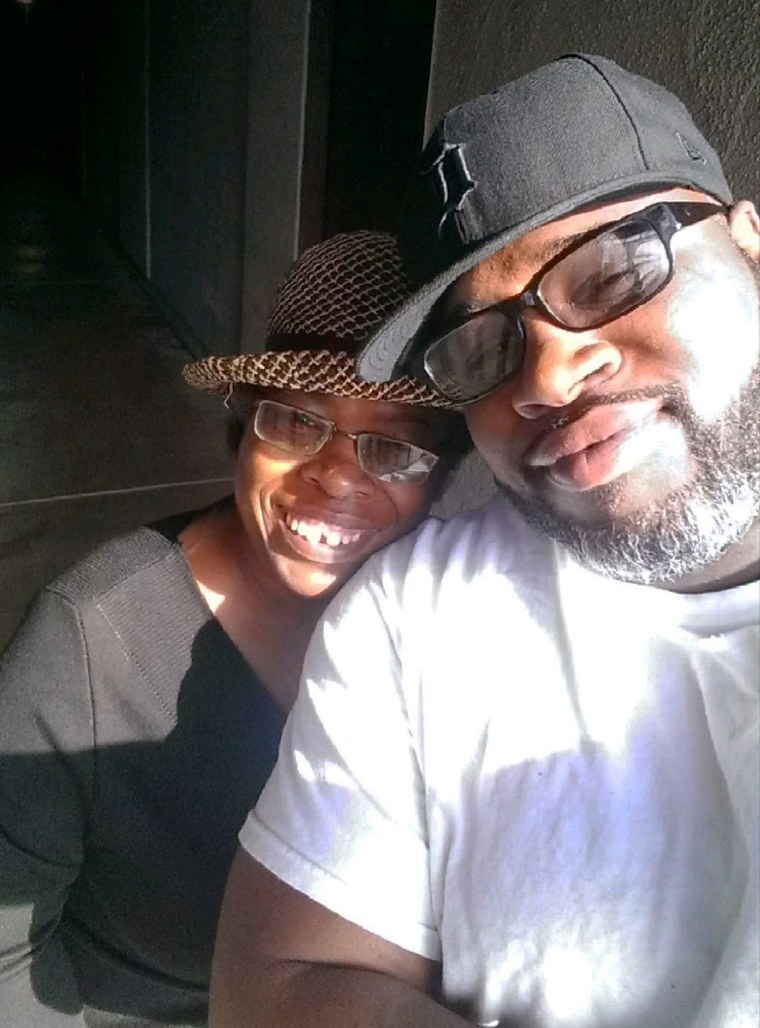 Robinson also said the food bank is important in his family's lives. "All my daughter knows is the Food Bank," he said. "The Food Bank has always been there for me. So I'll always be there for the Food Bank."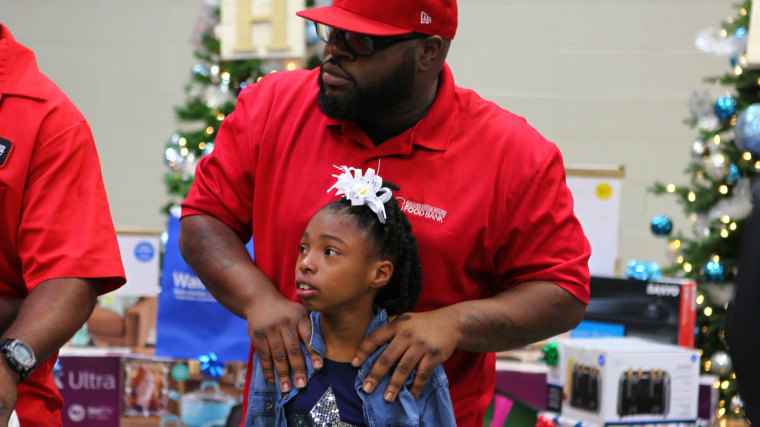 Fred Thomas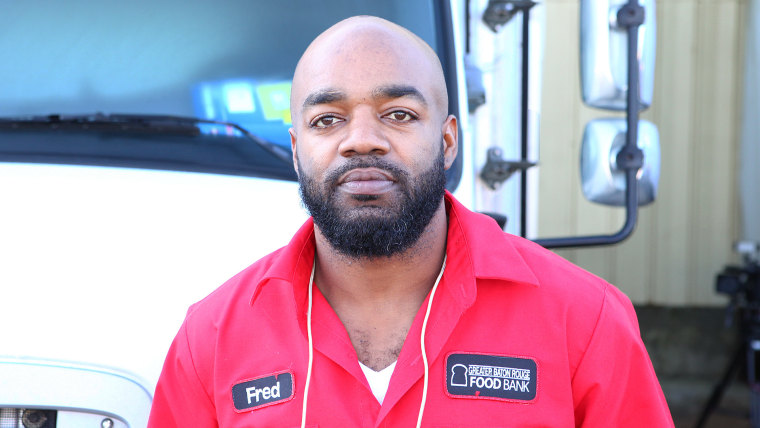 Fred Thomas works as one of the food bank's drivers. He lost the contents of his home to the floods, including two cars, furniture and appliances. He and his wife, Nedra, are the parents of two boys.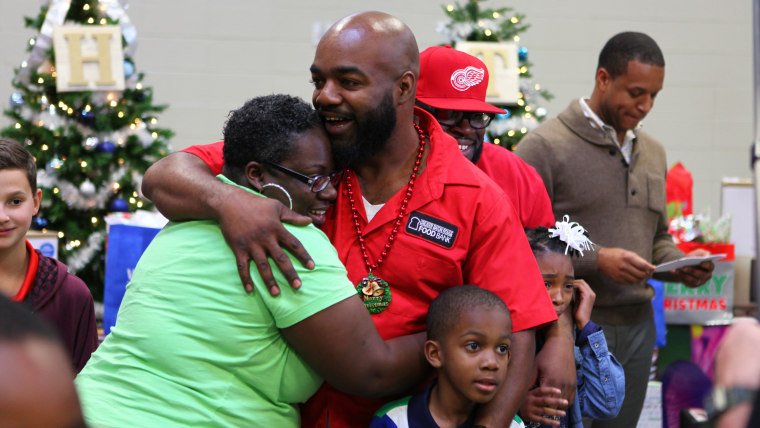 The family recently returned home and currently sleep on air mattresses. Thomas said that he wished his family knew about food banks when he was a child, and is even more grateful to now be working for one and serving those families in need.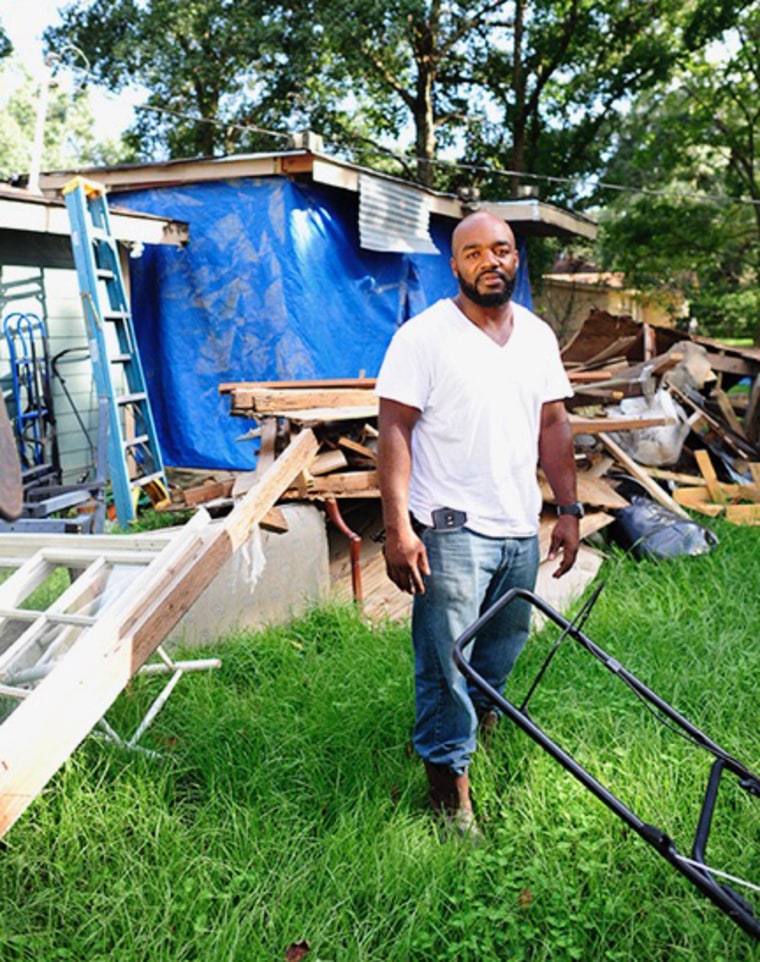 After the floods hit Baton Rouge, he said, "To see the situation of the warehouse and the city itself, it was — it was horrible. But with me, the blessing in the storm was the food bank was never destroyed just as bad as my house. It never stopped rolling. It never stopped feeding people."
Wendi Nelms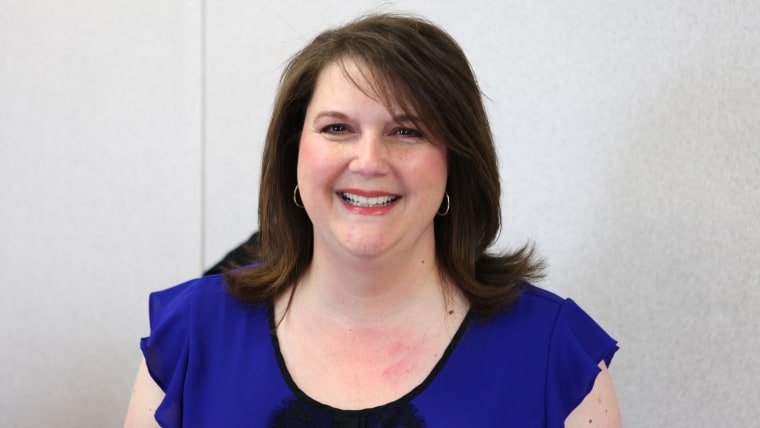 Wendi Nelms is the Greater Baton Rouge Food Bank's receptionist. She and her husband, Craig, along with their two children, recently moved back into their home after losing nearly everything inside.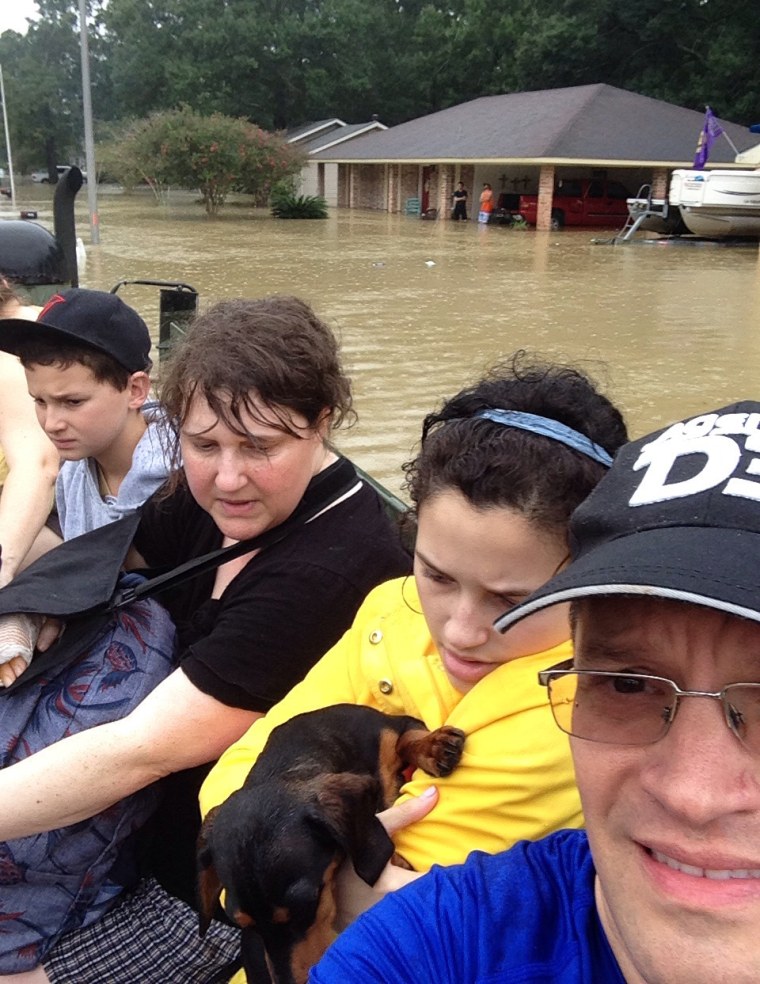 Nelms said she lost the only tangible memory her father left behind to the floods: his desk. "It wasn't really until several days later that I thought to ask about [the desk]," she said. "I just remember asking, 'Where's Daddy's desk?'" Craig replied, "It's over there but don't go look at it."
Nelms added, "It's sentimental. You know, people say, 'Oh, it's just things. You can replace things.' And that's true. But there are certain things that are — cannot be replaced."
Johnny Herman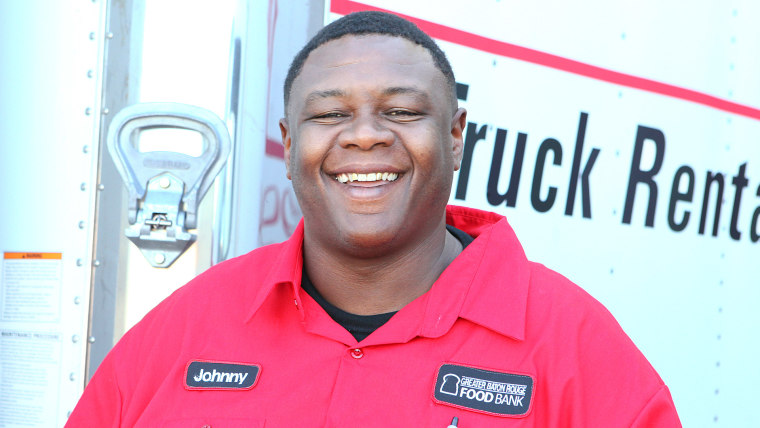 Johnny Herman is a driver for the food bank by day and father to seven kids with his wife, LaTonya, by night. The floods claimed the family's rental home, two cars, clothes and much more. They currently reside with his mother in a three-bedroom house.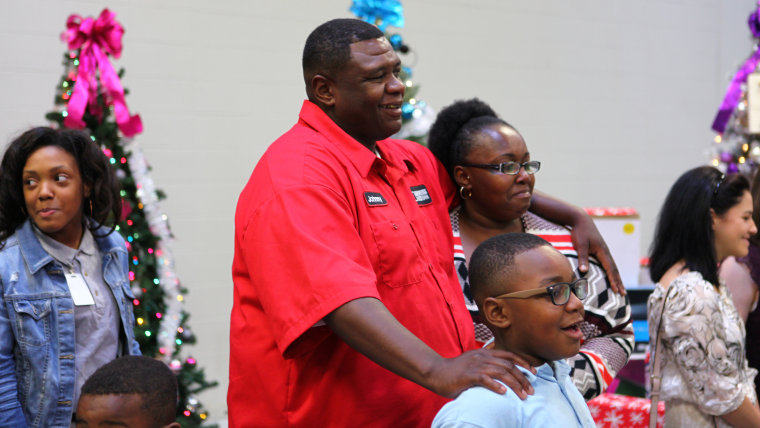 Herman said he and his wife woke up on the night of the floods to the sounds of people on their porch because the waters had risen so high, they forced the people out of their homes. Herman reassured his family during such a difficult time by telling them, "As long as me and your mama can open our eyes and go to work in the morning, we in fairly decent health, don't worry about it. You all got a long time before y'all start depending on your all self. Depend on us. We got you."
Yvonne Farwell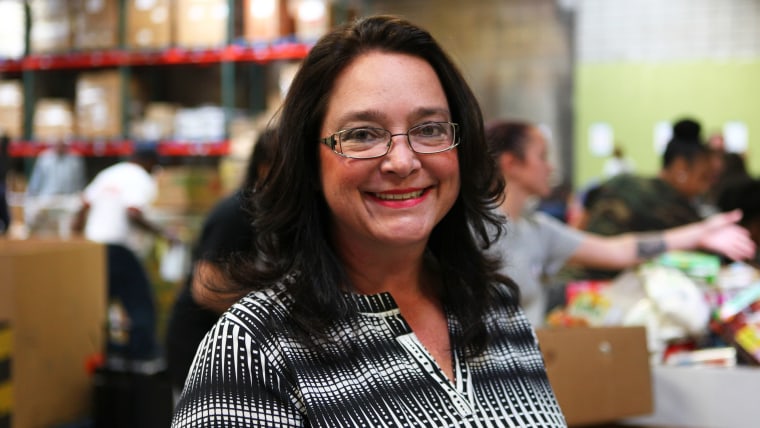 Yvonne Farwell is the inventory control manager at the Greater Baton Rouge Food Bank. She and her husband, Scott, lost their home and everything in it during the flood, including their car. Farwell has been staying in a friend's RV since losing her house.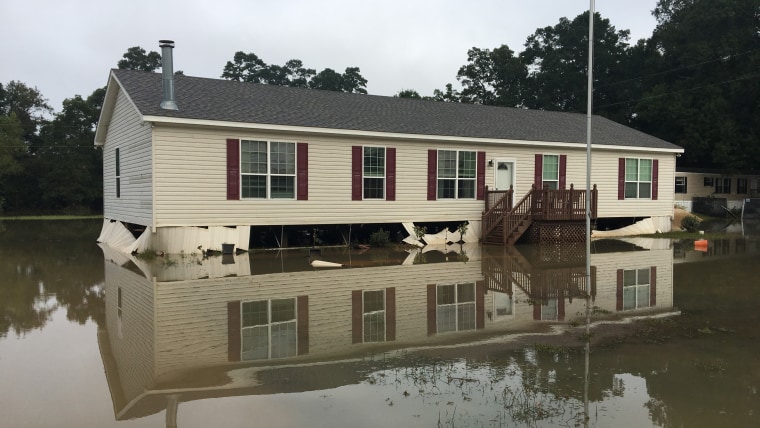 She explained that her faith has helped her get through these past few months, and that it's important to remain positive. "You find blessings in every single day," Farwell said. "That's what keeps me the most sane, is finding something good out of the day that I can say, 'I'm thankful for this,' whether it's big or small."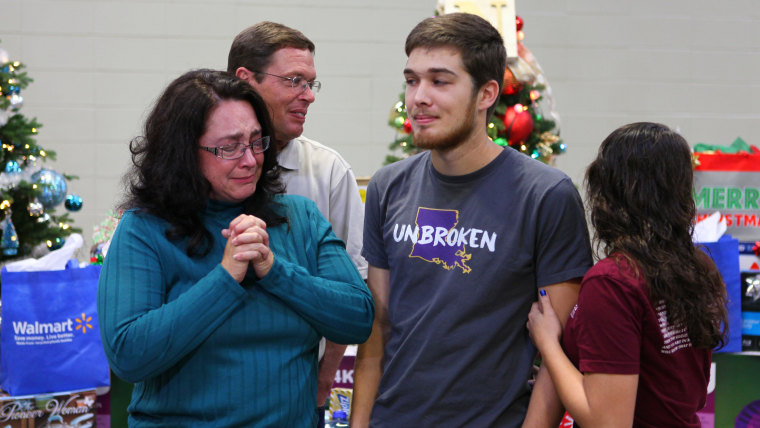 Our sponsor Walmart heard the stories of these five Greater Baton Rouge Food Bank employees and wanted to help these Louisianans get back up on their feet.
A group of other employees at the food bank helped stage a luncheon for the workers and their families, who had no idea there was much more than just a free meal in store for them.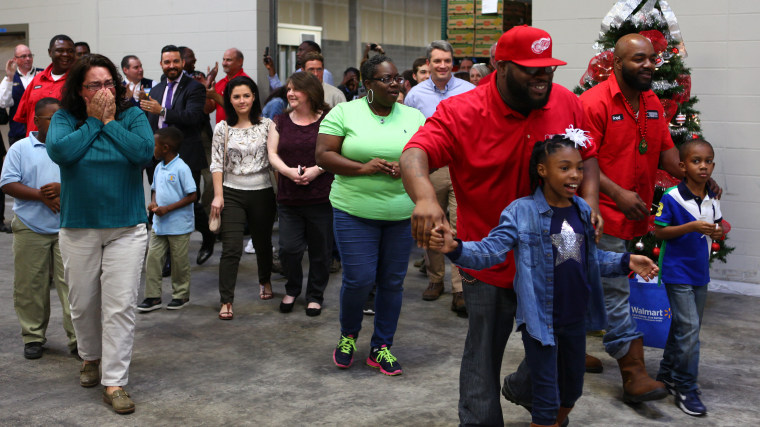 After eating with loved ones, the five families were led back to an empty room in the warehouse, which had been decorated with festive trees and presents.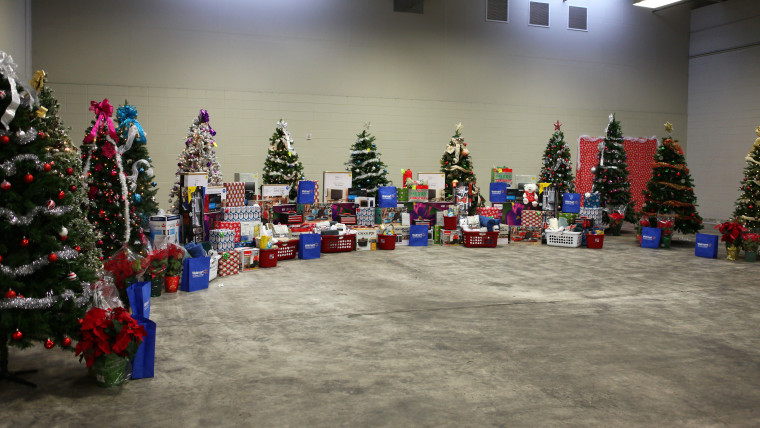 One smiling Walmart employee after another emerged pushing shopping carts filled with bikes, electronics, kitchen supplies and so much more. In addition, Walmart gave each family a $2,500 gift card.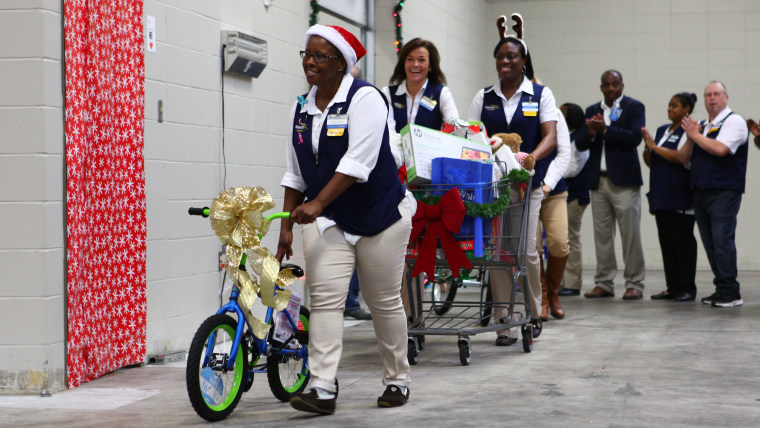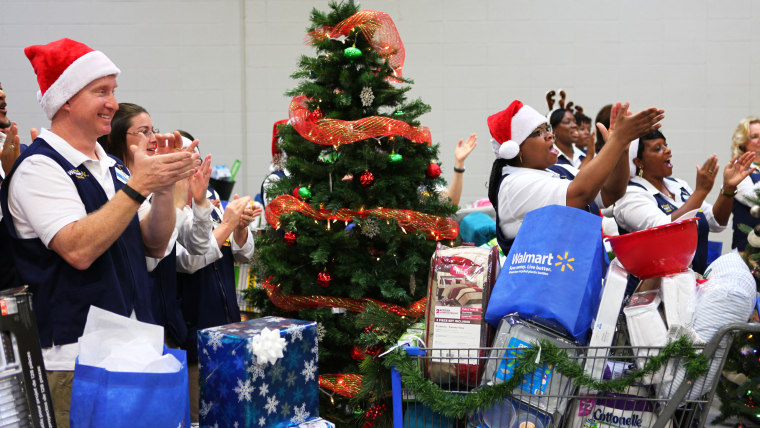 The surprises didn't stop there. Walmart also knew the importance of the food bank to the Baton Rouge community, and replaced office supplies and electronics lost during the floods.
RELATED: Tim McGraw and Faith Hill spread Christmas cheer with a kind act at Walmart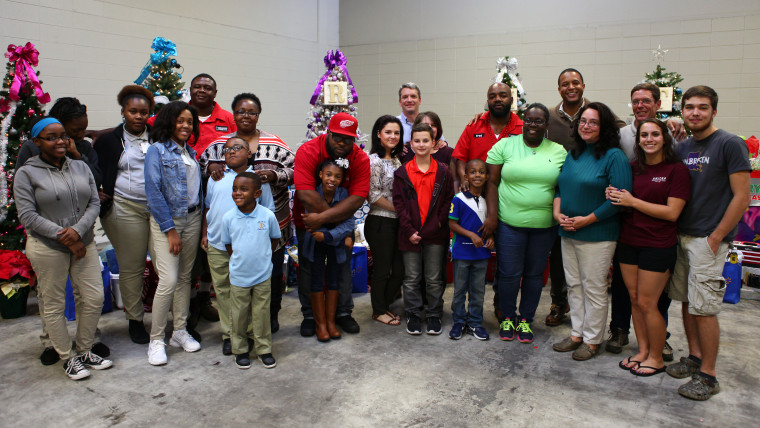 But wait ... there's more! While Walmart had already donated $100,000 to the Greater Baton Rouge Food Bank after the floods in August, the company donated another $100,000 to the organization.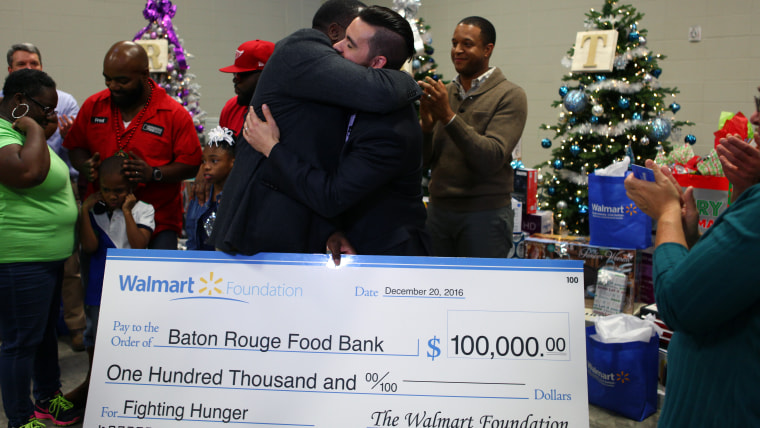 If you would like to donate to the Greater Baton Rouge Food Bank, visit brfoodbank.org for more information.