Before her school day begins at 8:30 a.m., Willow Phelps gets up and gets busy.
The 9-year-old feeds her family's two dogs, Potter and Trixie, and three cats, Dolby, Augustus and Matilda. She nurtures the foster kittens in her care. She cleans all the litter boxes and refills all the water bowls. Then she and her mom head to the lake in their New Jersey community for a special chore: Cleaning up goose poop so resident and migrating geese don't endanger their lives by becoming a nuisance to walkers.
"I'm fine with it!" the fourth-grader told TODAY with a happy lilt in her voice. "I love taking care of animals."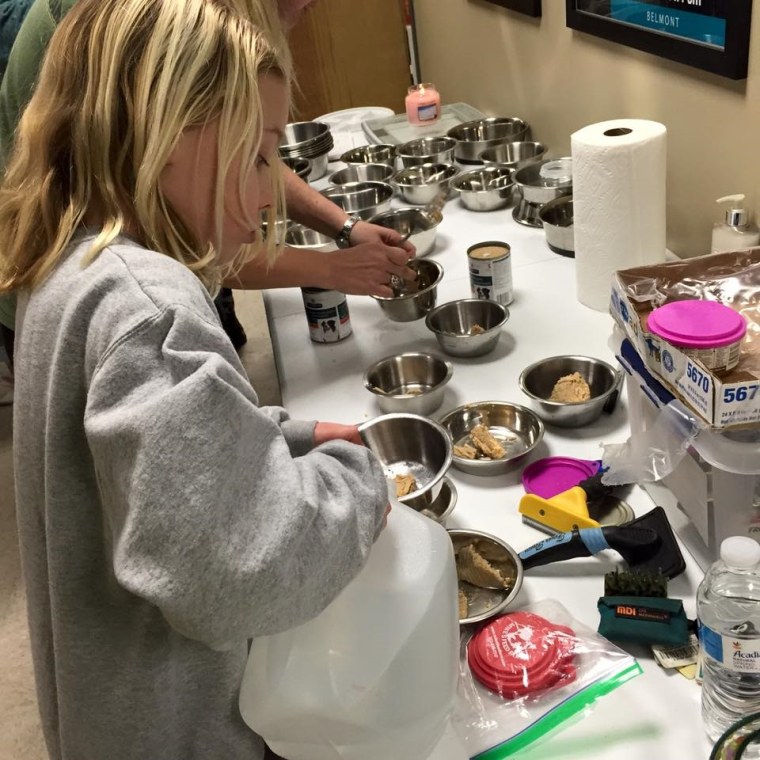 Willow's active, hands-on morning routine is just part of the reason she received the ASPCA's Tommy P. Monahan Kid of the Year Award for 2016. In her young life, Willow has completed 5K runs, mile-long swims and time-intensive sewing projects to raise nearly $11,000 for causes close to her heart. These include — but are not limited to — homeless pet owners, orcas in aquariums, chimps in Liberia, senior shelter pets, feral cats and ailing animals in need of hospice care.
"I think animals should be treated the same way we want to be treated," she said.
RELATED: Ruthie the comfort dog named ASPCA Dog of the Year
Matthew Bershadker, president and CEO of the ASPCA, said Willow's actions on behalf of lowly goldfish captured his attention. She managed to stop the use of live goldfish as prizes at her school carnival — and, to offset lost revenue for the school, she raised $500 in a charity run.
"Not only did Willow show great empathy and compassion and love for animals, but she ensured that the lost funds would be replaced," Bershadker told TODAY. "She understood the economic impact this would have and she made sure there was no fallout for the school. To have a fourth-grader thinking like that? Wow."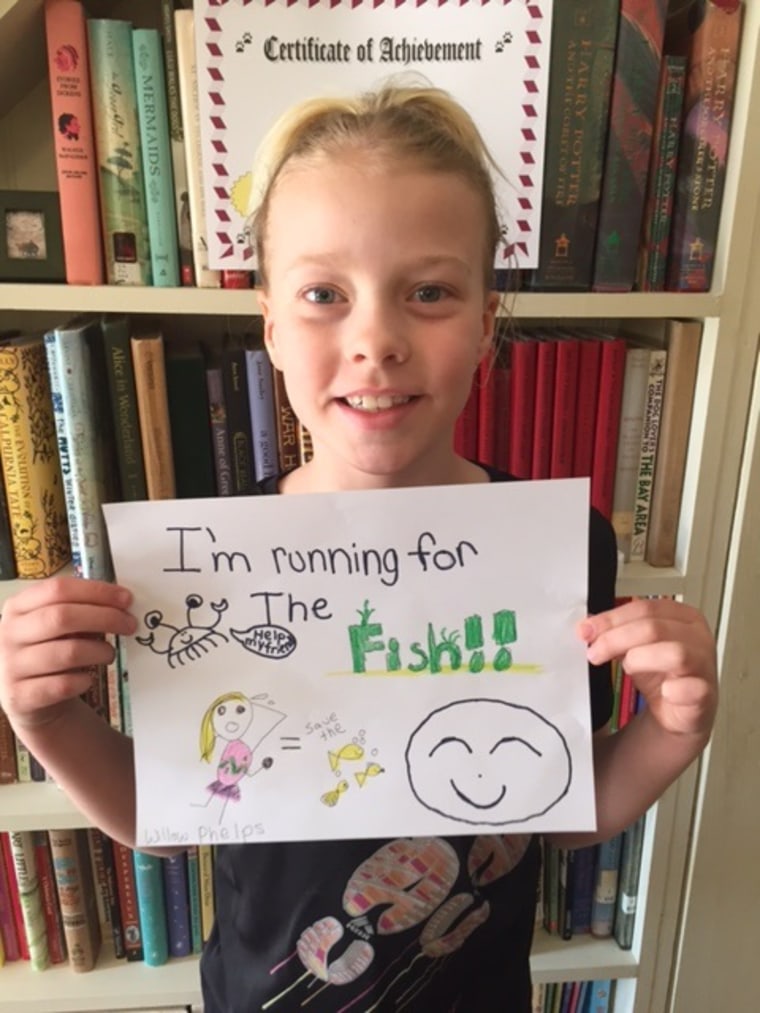 Why goldfish? Willow said she was worried about how they would feel having ping pong balls tossed at their glass bowls at the carnival, and what would become of them after they sloshed their way to different homes in small plastic baggies.
"Goldfish can hear really well, so when they hear those ping pong balls pinging against their bowls, it probably hurts them and scares them," she said. "And then when they got home, a lot of them might not have the right care."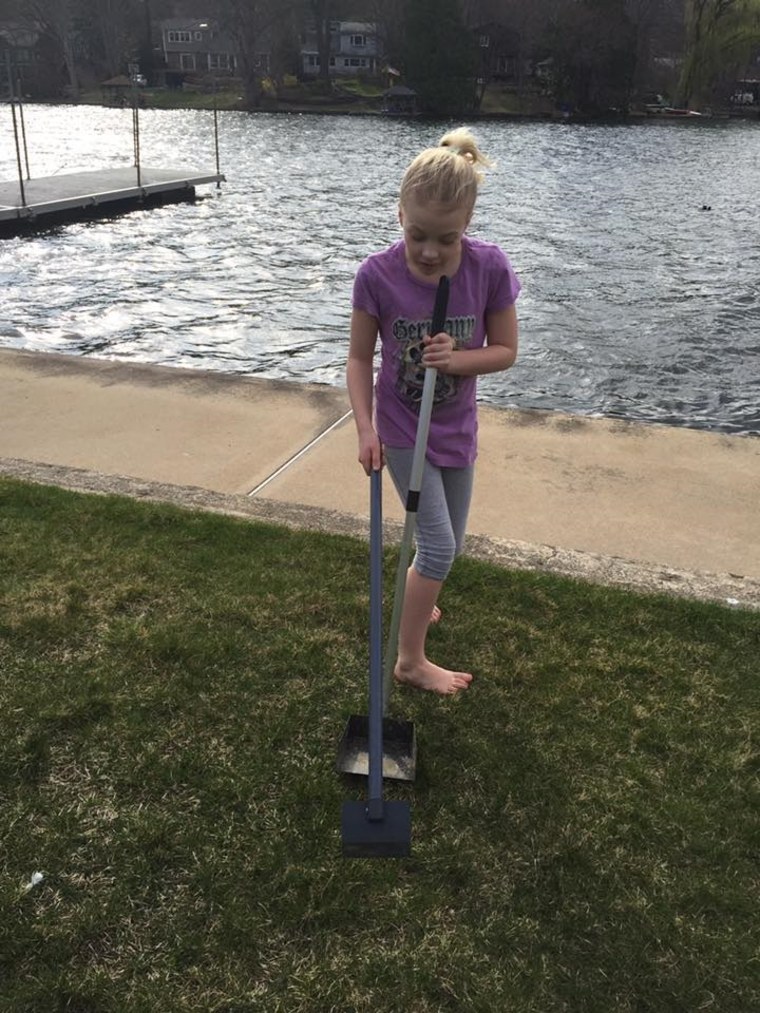 Willow's mom, Erika Mathews, 45, works as a fundraiser for the Animal Legal Defense Fund, and she chatted about the upcoming school carnival at work. Her colleagues helped Mathews and her daughter find a New Jersey law that prohibits the use of live animals as prizes without a special permit.
"Willow is an inspiration to all of us," said Stephen Wells, executive director of the Animal Legal Defense Fund. "Where many wouldn't have given a carnival goldfish game a second thought, Willow not only had the empathy to question the practice, she knew she could take action using a tool available to all Americans — the law."
Mathews said her daughter's love for animals started early. When Willow was about 3 years old, the family took in an 18-year-old hospice cat named Greyson. Completely blind, Greyson loved to lounge and sleep in Willow's bedroom where it was quiet.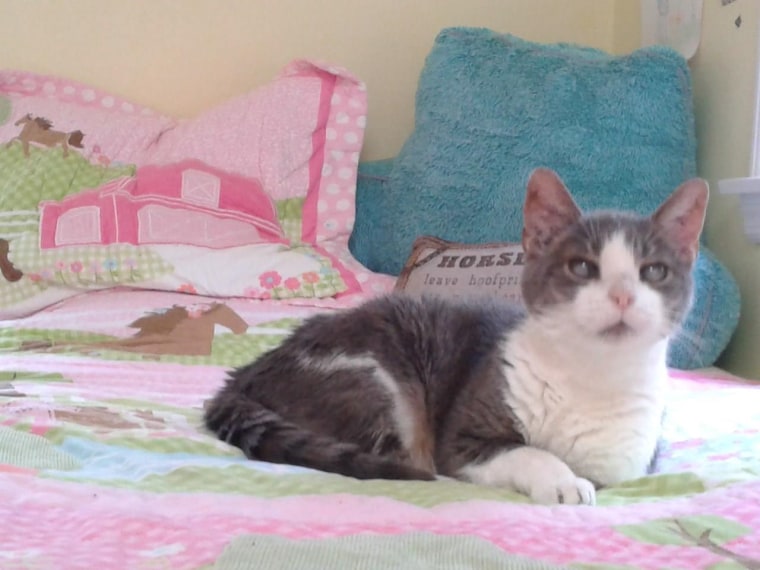 "I just loved him," Willow recalled. "It felt good because he didn't have to stay in a shelter for the rest of his life."
RELATED: Rescued pets with second acts: An inspiring reason to adopt older animals
Despite his age and his health issues, Greyson thrived for nearly three years. More hospice animals followed, including senior shelter dogs named Hunny, Skylar, Ralph, Randi, Dorothy, Cricket and Tofu.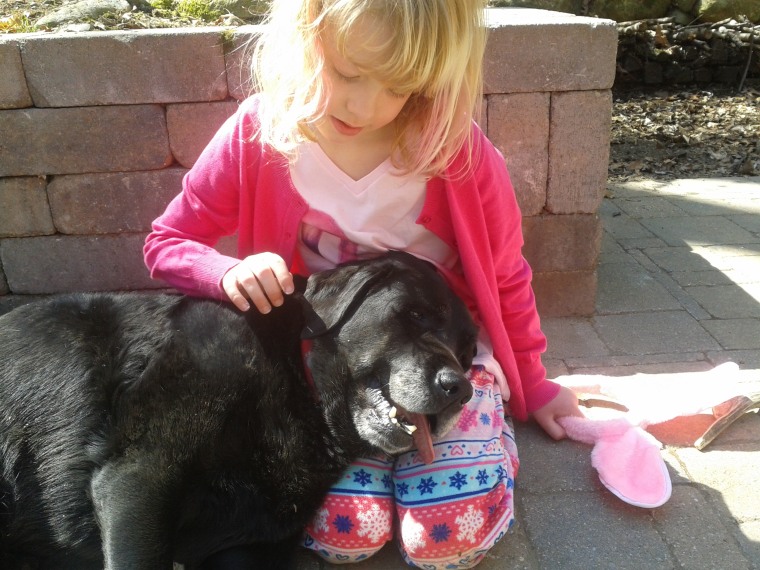 "A lot of people say toddlers and old dogs don't go well, but I think they go at the same pace," Mathews said. "Willow really learned a lot of compassion because of our old dogs. If they couldn't get up to get water, Willow would bring water to them. She learned how to go at their pace."
RELATED: A paw-some adventure leads to heartwarming book about senior dog rescue
As Willow grew up surrounded by special-needs pets, she began hatching plans to help even more animals. With her mom's help, she began creating fundraising pages for different charitable causes in concert with local 5K runs. She's also coordinated her own mile-long swim fundraisers. Mom and daughter swim together in their local lake, with dad following behind in a canoe for safety.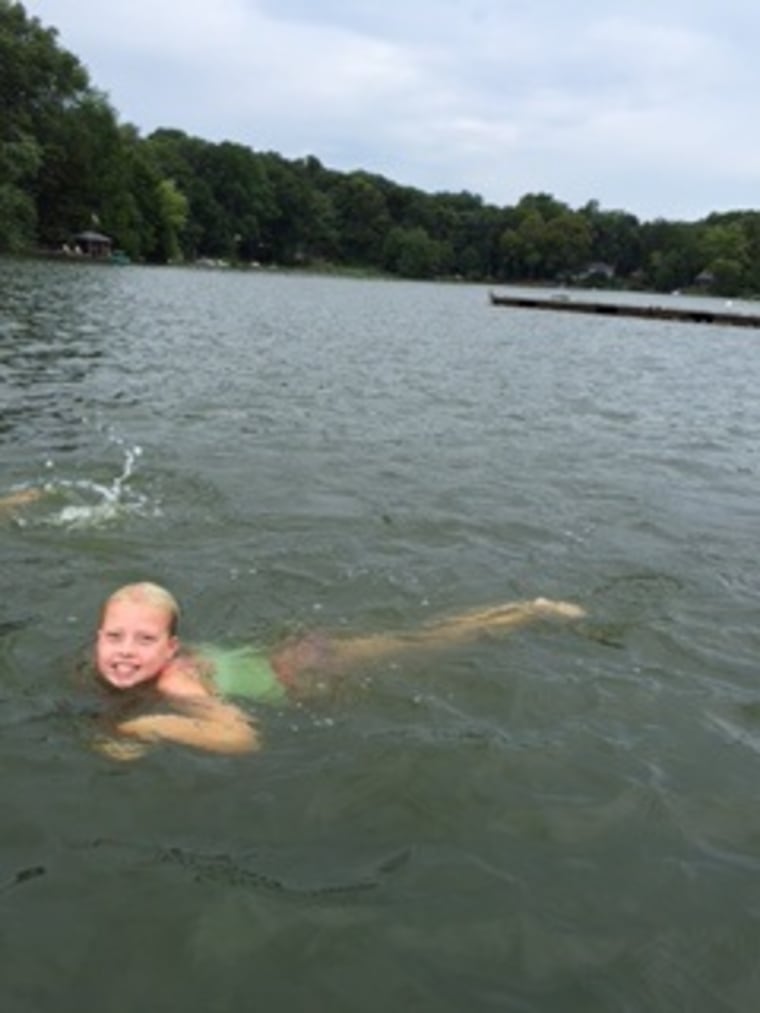 "Willow's on a swim team — she's a very accomplished swimmer — and she's much faster than I am. I hold her back!" Mathews said. "It's a little intimidating as well because it's a deep and dark lake — not a pool — but we love it and we do it!"
Another fundraising tool Willow uses regularly is sewing; this year alone, she raised about $1,000 by selling her hand-crafted catnip toys. She used the money to buy coats, sleeping bags, sleep mats, long underwear, gloves and more than 200 pairs of socks for homeless people, and food for their pets as well.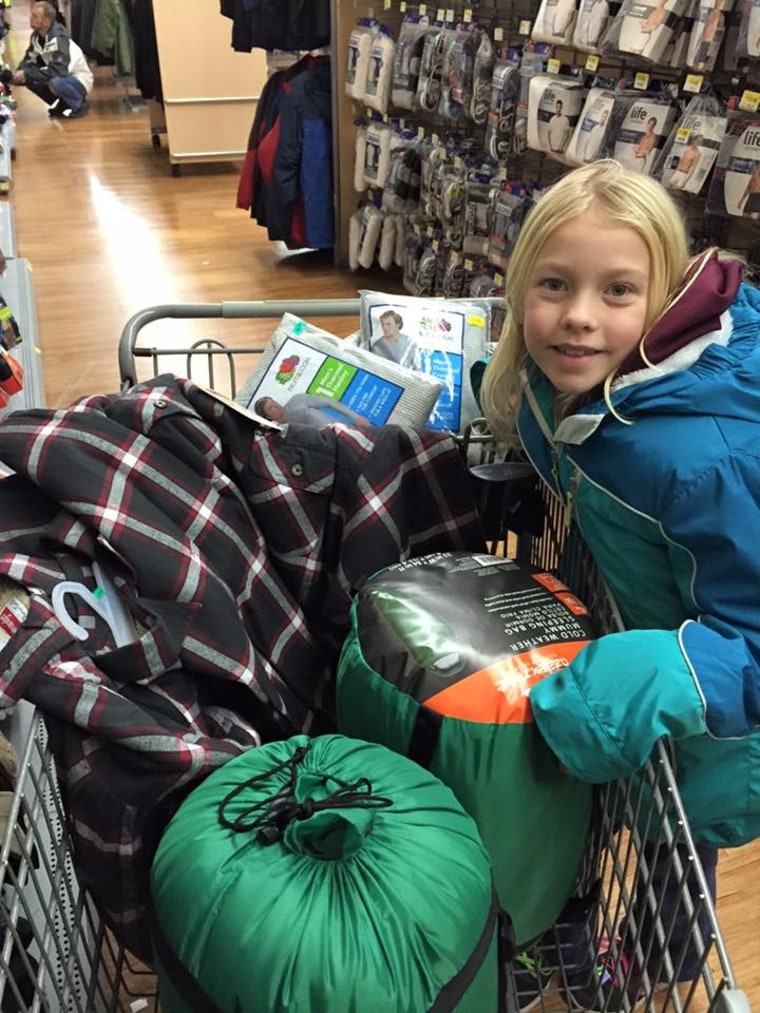 RELATED: 'Stopping two hearts from breaking': ASPCA 'safety net' keeps pets out of shelters
Willow said she was "super excited" about winning the ASPCA's Kid of the Year Award. At the awards luncheon on Nov. 17 in New York City, she hinted that she has big plans for the years ahead.
"I will continue to speak up for animals no matter how hard it is," she said. "When I grow up I would like to be a veterinarian for the Marine Mammal Stranding Center in New Jersey.
"And one day, I hope to meet Esther the Wonder Pig."
TODAY writer and editor Laura T. Coffey is the author of the bestselling book "My Old Dog: Rescued Pets with Remarkable Second Acts." Connect with Laura on Facebook, Twitter and Google+ and at MyOldDogBook.com.
This story is part of NBCU's Share Kindness. Follow the series on Facebook, Twitter and Instagram. #ShareKindness