As the residents of an Arizona home for people with Alzheimer's and dementia tenderly bottle feed two tiny kittens from a local shelter, it's hard to tell which side is enjoying it more.
A pilot program between Catalina Springs Memory Care in Oro Valley and nearby Pima Animal Care has delighted the residents while also helping out the shelter.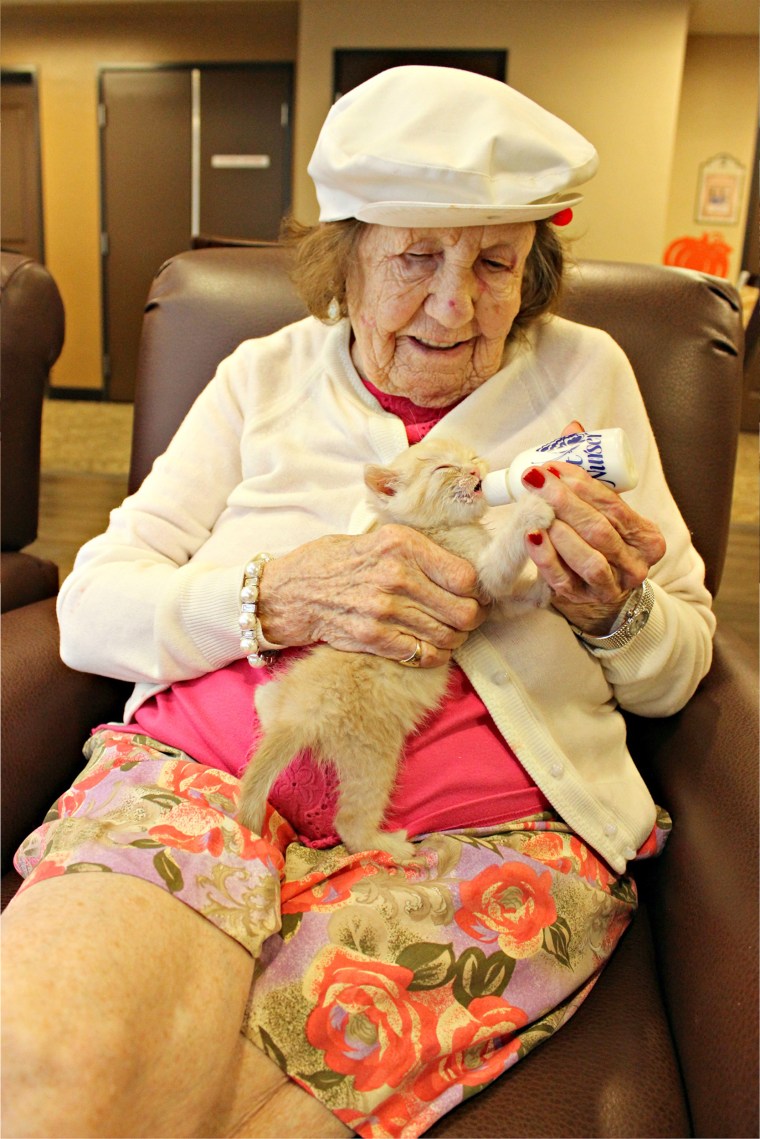 "It was unbelievable how much joy and light these two little six-ounce balls of fluff brought to this facility,'' Rebecca Hamilton, health service director at Catalina Springs, told TODAY.
RELATED: Man with Alzheimer's sings to his favorite tunes in hit YouTube videos
"The residents know they are doing important work and contributing to their community, and that's something these folks don't get a chance to do very often."
Hamilton has been a long-time volunteer at Pima Animal Care, and she was looking for a way to pair her love of animals with creating a program to enrich the lives of the residents.
"I think there was hesitation at the beginning because these people have Alzheimer's, but memory loss does not erase the ability to love and nurture,'' Hamilton said. "These are grandparents, and they've loved and nurtured children, grandchildren, and pets during their lives."
Once Pima Animal Care agree to the program and Hamilton filled out the necessary paperwork, the home accepted two kittens in late October that were healthy but underweight. They had to be bottle fed every three hours for about 10 days, 24 hours a day.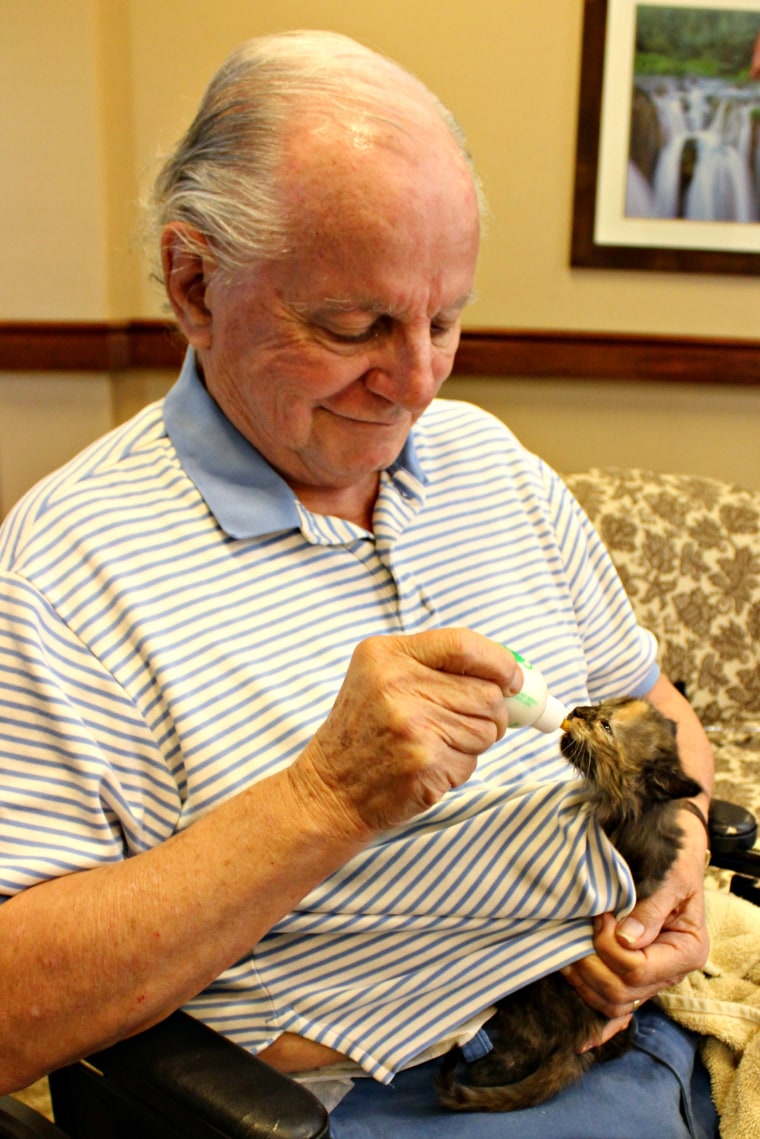 "I have to give a lot of credit to my staff because while the residents are supervised, the staff largely assumes the feedings throughout the night,'' Hamilton said. "They all had to become adept at it themselves so they could help teach and assist the residents."
RELATED: Kitten makes daring escape to find true love — with a puppy in a pet store
Working with the kittens often brought back memories for the residents about their own pets.
"I remember one woman said very confidently,'I can do this. I've done this before with my own cat,''' Hamilton said. "Those muscle memories then do activate pathways in the brain and other memories start to surface.
"Just in that respect it's therapeutic, but I think more than triggering memories, it's therapeutic to have something to love, to hold and to cuddle and be loved by."
Follow TODAY.com writer Scott Stump on Twitter.
This story is part of NBCU's Share Kindness. Follow the series on Facebook, Twitter and Instagram. #ShareKindness