A Maryland man who has become famous for deep frying Thanksgiving turkeys for his whole neighborhood got a surprise on Tuesday from a pair of visitors looking to honor his culinary skills.
"Turkey" Tom McLister was floored to find TODAY's Al Roker at the doorstep of his Middletown home on Tuesday morning. Moments later, he discovered celebrity chef Bobby Flay hiding in his garage.
Al's visit was part of TODAY's Turkey Trot series, in which our favorite weatherman is running around the country in search of the next Thanksgiving super chef.
McLister, a father of three who works as a mortgage loan officer, has become famous for deep frying around a dozen turkeys in his garage every Thanksgiving.
The tradition began around 10 years ago. His neighbors and friends bring him their own turkeys to cook for their feasts, and his special birds are known as "Uncle Tommy's Turkeys."
RELATED: TODAY's Turkey Trot: Nominate a foodie to be featured on the show
Bobby was hiding out in the famous garage to surprise McLister, who later was wearing the special turkey hat he puts on while cooking every Thanksgiving.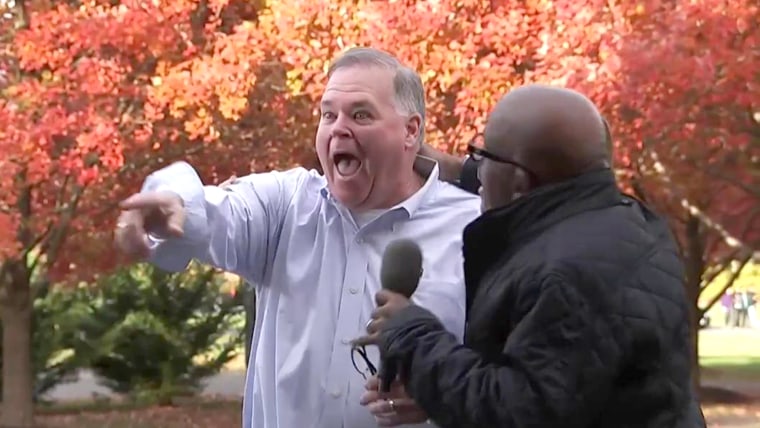 "Bobby's been living in your garage!" Al joked.
"This place is great!" Bobby said.
RELATED: Who needs gravy? Make Bobby Flay's tangy turkey dipping sauce
McLister usually starts the process a week before turkey day. He makes a marinade in a huge white trash bag in his garage and lets the turkeys sit in it for five days.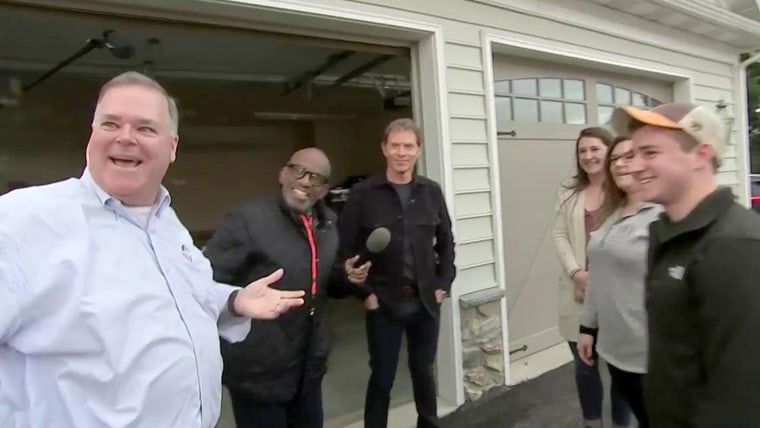 On Thanksgiving morning, he wakes up his entire family up by blowing a referee's whistle at 8 a.m. to get everyone going for the annual family football game that he officiates.
After the game, he races home, puts on his special turkey hat and deep fries the turkeys in the garage at his home about an hour outside of Washington, D.C. He cooks an extra bird so his family has leftovers for two weeks.
RELATED: Squash extravaganza: Thanksgiving recipes for summer and winter squash
McLister loves to cook, whether it's for church retreats or NFL football on Sundays, when he whips up his famous chili.
He's also famous for not using recipes. People often leave exasperated when they ask about his recipes for chili and turkey and he responds that he can't help them.
He was nominated by his wife Margie and their children, including his son, Frankie, 19, who came home from Arizona State University as part of the surprise.
Follow TODAY.com writer Scott Stump on Twitter.