Dr. Jason Schwartz can relate to what his patients are going through on a different level than most doctors.
At 13, the star of his junior high football team, he was planning to become a pro-football player, but that all changed after his mom noticed some swollen lymph nodes on his neck.
Doctors later discovered that he had acute lymphoblastic leukemia. He spent the next two years in and out of St. Jude Children's Research Hospital getting treated.
"It was all pretty shocking and a quick transition," Schwartz told TODAY. "My parents checked me out of school one day and that night, I flew on my first airplane ride to Memphis and there was a full team of people waiting for me at the doors at 9, 10 at night for my arrival at St. Jude."
RELATED: Country newcomer Kelsea Ballerini gives teen with cancer a night to remember at the CMAs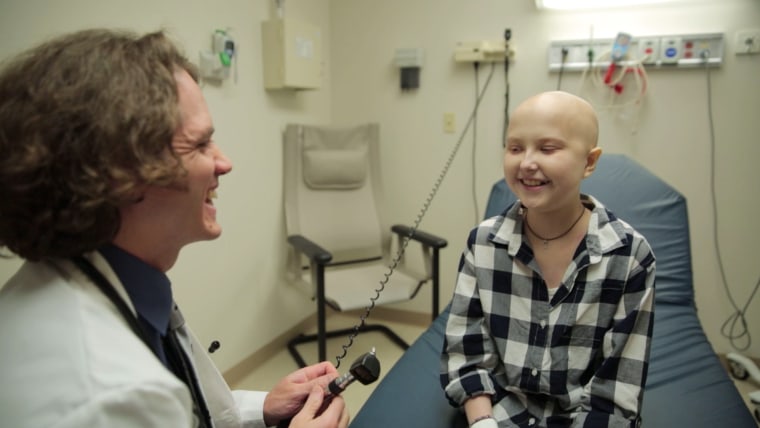 It was 1995 and, at the time, there were many unanswered questions about leukemia.
Schwartz was curious, so when he finished treatments, he set out on a new path in hopes of helping to answer some of those questions.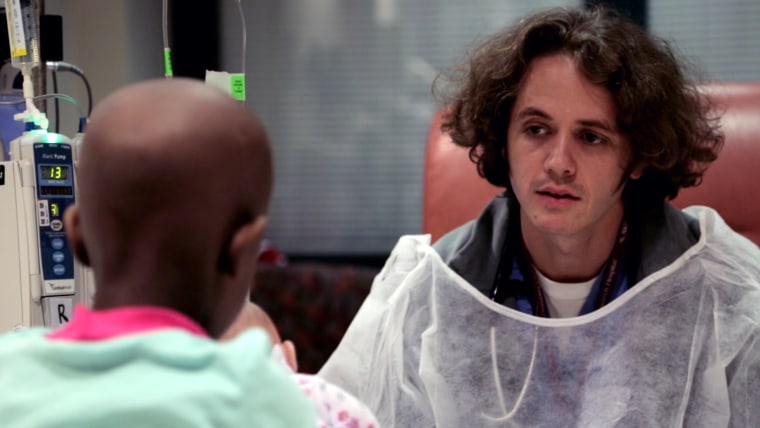 Now, 20 years later, he is a doctor at St. Jude — an oncology-hematology clinical fellow — working alongside the nurses and doctors that once treated him.
"I honestly believe that my experience completely is 100 percent the reason why medicine is so fascinating to me," Schwartz said.
RELATED: Baby gets life-saving liver donation from 'Star Wars' fan
"I've strived through my education and training career to really get back to St. Jude and to sort of give back to what St. Jude has allowed me to do. Coming back as a doctor, it was a dream come true."
Schwartz also participates in the St. Jude life study, which helps doctors understand the long term consequences of treatments.
But he enjoys working with his patients the most and sees a lot of himself in one in particular, 13-year-old Andrew Woodruff.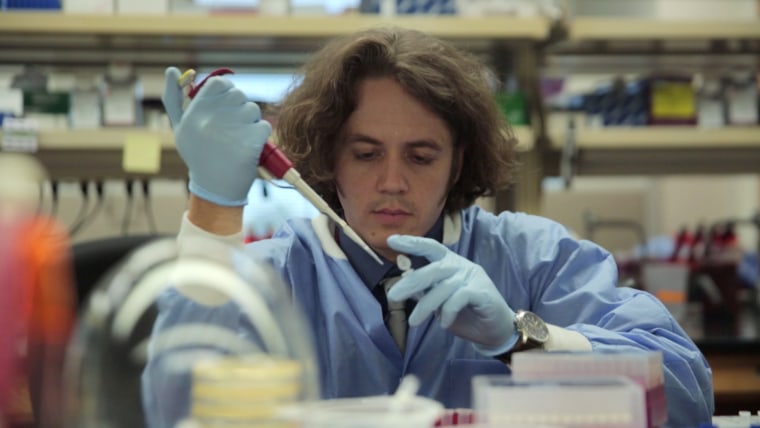 The teen once dreamed of becoming a football player too, but after being diagnosed with osteoarcoma, doctors had to amputate his leg.
Woodruff takes enormous comfort being treated by someone who knows what he is going through, saying the young doctor has been "like a right hand."
"Dr. Schwartz was there for the biggest part of my life, probably," Woodruff told TODAY.
"He really means a lot to me. I mean, he's a part of this fight. And i want him to know that."