After Gideon Robinson found out that his favorite nurse wanted to get married, he went ahead and put a ring on it.
The 5-year-old boy was diagnosed with leukemia, and has since been in and out of Rady Children's Hospital in San Diego.
Sarah Richardson, 30, the first nurse to treat Gideon, was getting ready to say goodbye to him to spend the holidays with her family. In the young boy's mind, that meant a husband and kids, but she joked that she wishes her boyfriend would pop the question already.
That's when Gideon stepped in and offered to be the man to make her dreams come true.
"Sarah is really nice and pretty and always gets me Legos because she knows I love playing with them," Gideon told TODAY.com.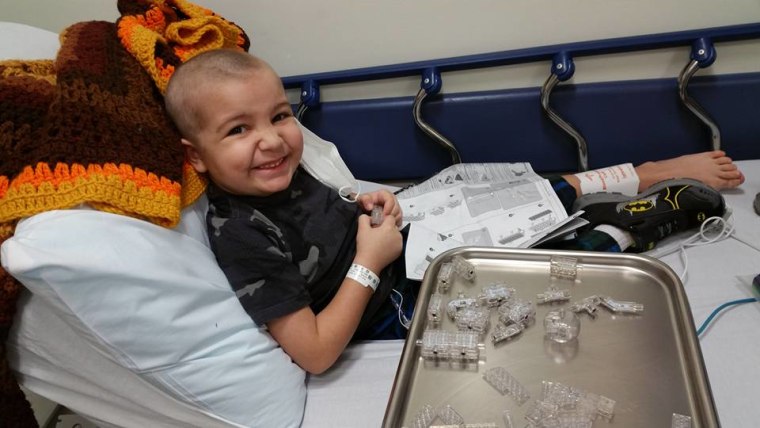 RELATED: 'Will you marry my dad?': 5-year-old helps father pop the big question
"She just spoils him with attention and Legos. She really knows the way to his heart," Sosy Robinson, Gideon's mom, told TODAY. "Even if she's not assigned to his room, she'll come and bring him Legos."
Gideon decided to make his bride-to-be a ring out out of pink and white pipe cleaners with a heart-shaped purple plastic stone, and even created a box out of construction paper.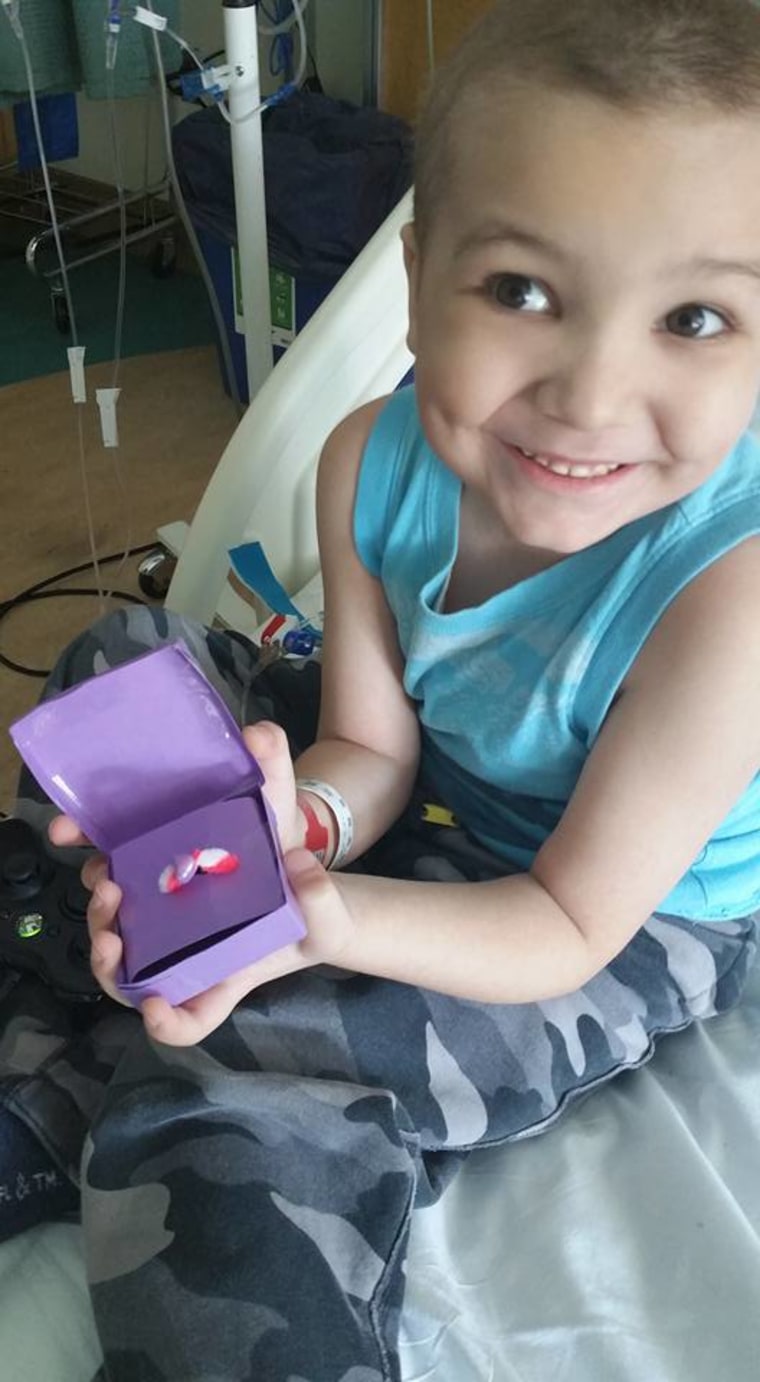 "He was so excited, running around all day telling everyone he was marrying Sarah," Robinson said. "He was very anxious for 3 p.m. to come around."
When the time finally came, the hospital's music therapist, Emma, played Gideon's favorite song, "Happy" by Pharrell Williams, while about 20 people gathered to witness the little boy get down on one knee.
"It was really, really cute and sweet," Richardson told TODAY. "I was surprised by the amount of people he got to come."
Richardson, of course, said yes and even called him her "hospital husband."
RELATED: Man uses newborn daughter to propose to girlfriend from hospital room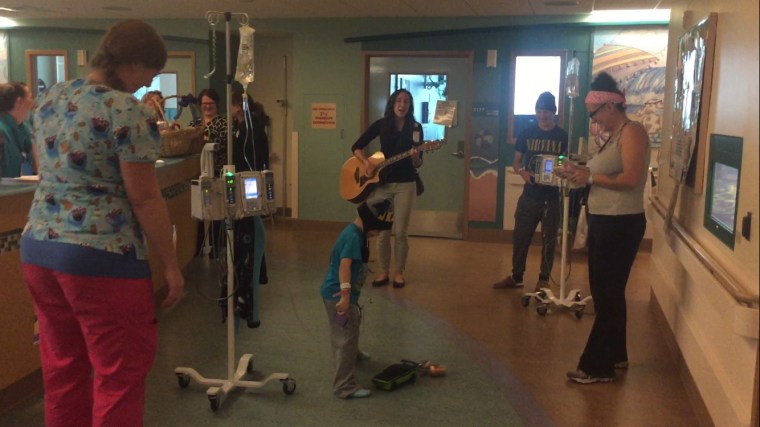 "I wanted to marry her to make her laugh like she makes me laugh," Gideon said.
"We didn't expect for her to be so touched by Gideon's proposal," Robinson said. "We were just making a cute memory together, but didn't think it would be as special of a moment for her as it was for us."
This story was originally published February 4, 2016.