If there's anything we've learned from TODAY's #ShareKindness campaign to inspire one million acts of kindness, it's that kindness is all around us.
And nowhere is that more true than in the #ShareKindness Experience, 30 Rock's home for acts of kindness big and small.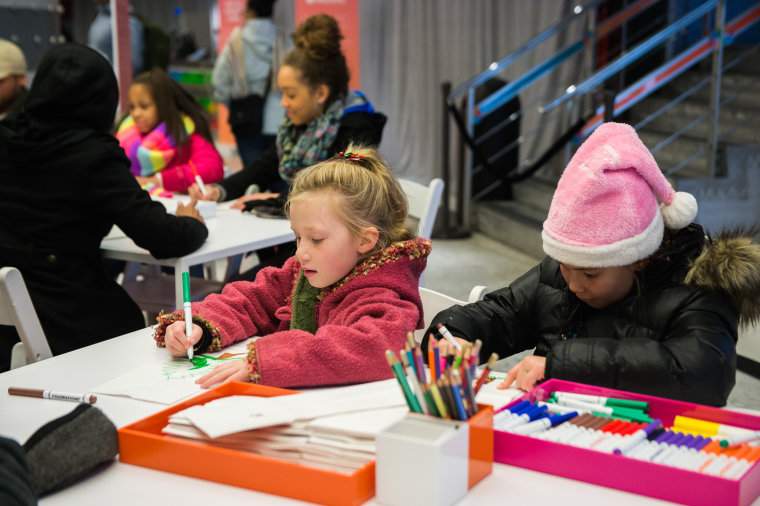 Powered by Lady Gaga's Born This Way Foundation, the #ShareKindness Experience houses opportunities to do good, from writing a letter to someone in need of encouragement on beautiful Minted stationery, to decorating a lunch bag for an elementary school student who receives free lunch.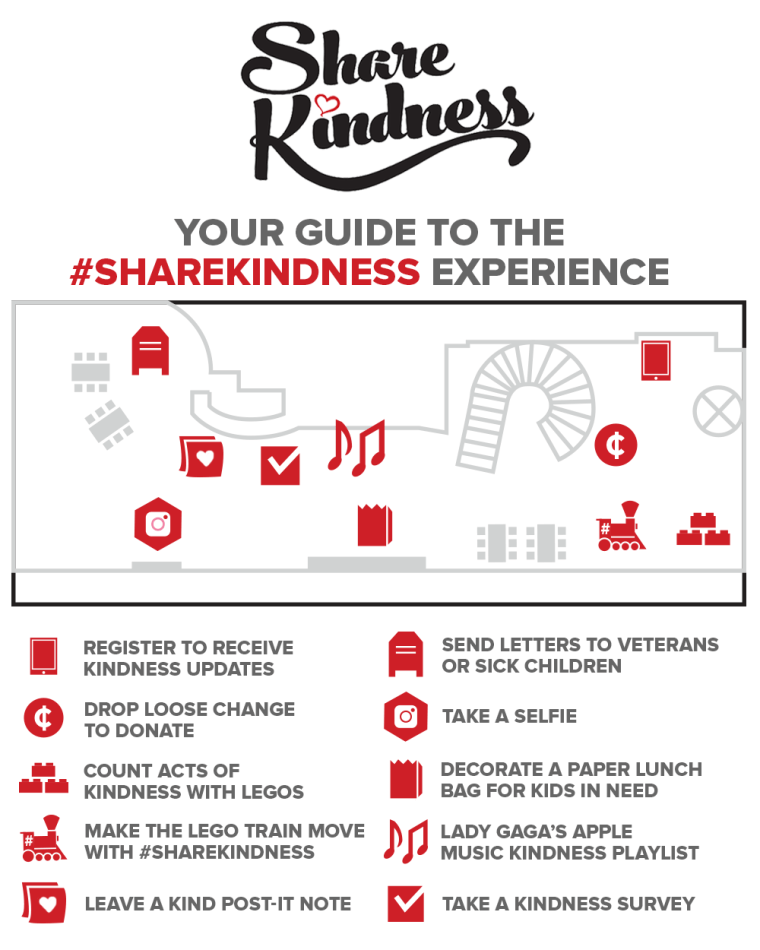 You don't need to be in midtown Manhattan, of course, to take part: Check out these ways to get involved and get to being kind from wherever you live!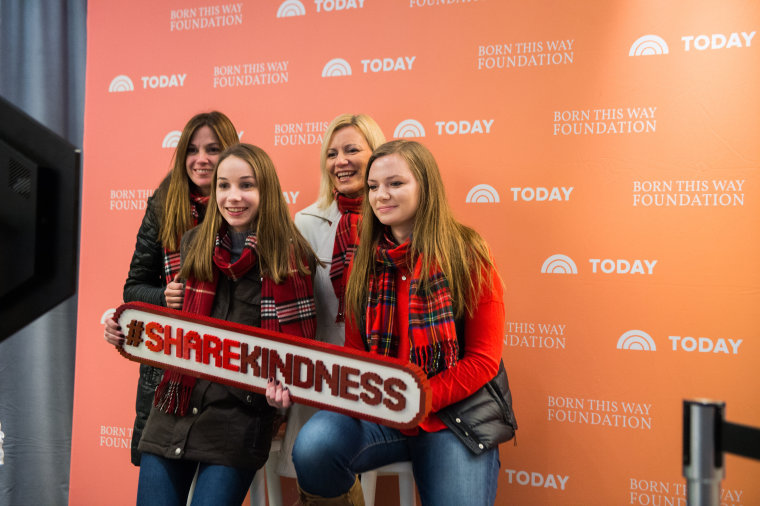 Here are the top five reasons the #ShareKindness Experience is the feel-good space of 2016:
5. Taylor Kinney and Lady Gaga's mom think so.
Celebs — from Bravo's Andy Cohen to Pentatonix to "Top Chef: Masters" star Art Smith — have found their way to the Experience, chatting with fans and doing their part to spread kindness.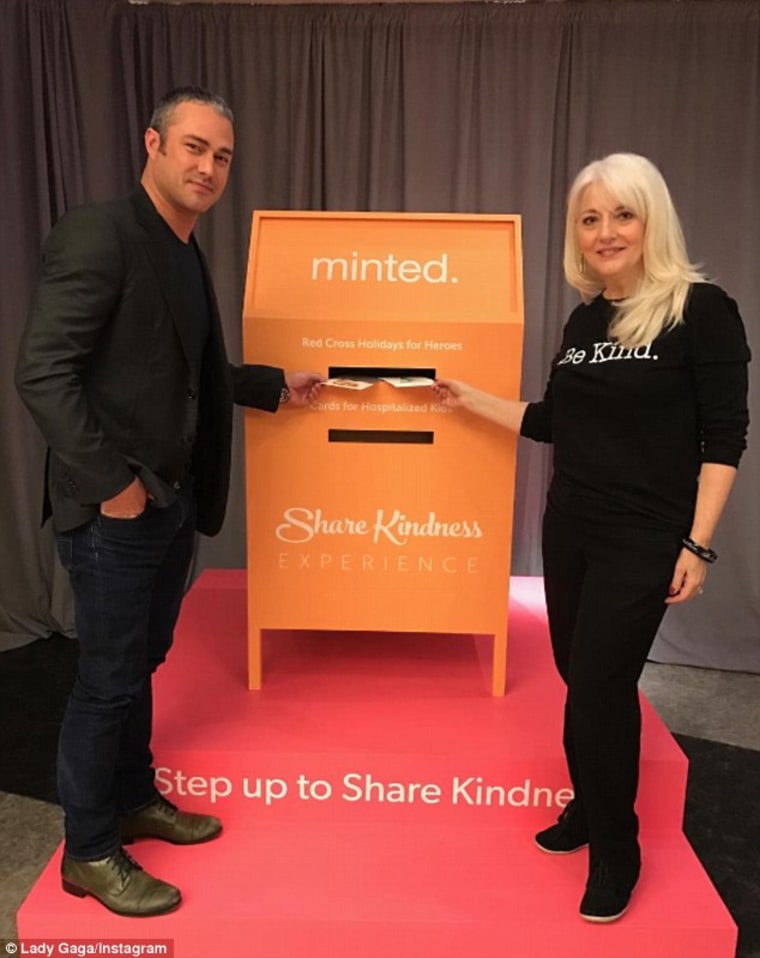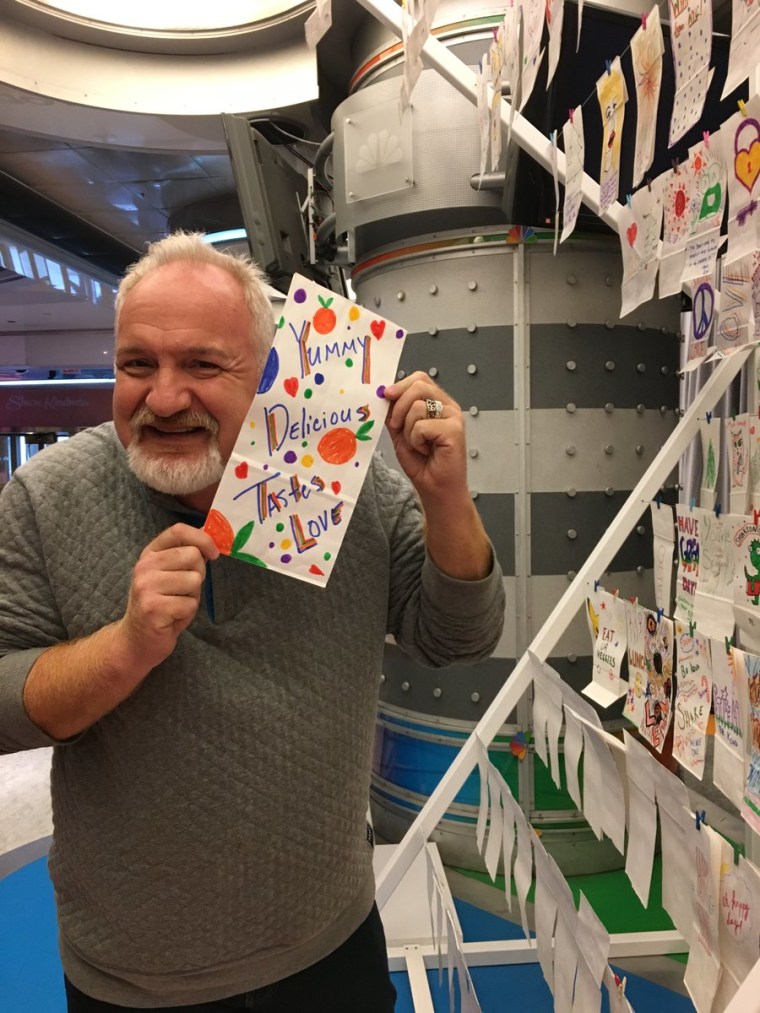 4. You want to rock out, kindly.
Ever want to know what music Lady Gaga listens to? You're in luck: Her Apple Music #ShareKindness playlist is playing through the speakers in the Experience all day — and available for download now!
(Also, play it right here, right now):
3. You've got an artistic streak.
Every time someone decorates a lunch bag for Kids' Food Basket, a child who receives a free school lunch gets a gift that goes beyond food, as the decorated bags help reduce the stigma of getting a helping hand. And for the elementary school students, the bags provide something to talk about.
Come, draw a rainbow, or a star, or whatever strikes you. And know that you've done something super kind. Learn more about how to support the organization here.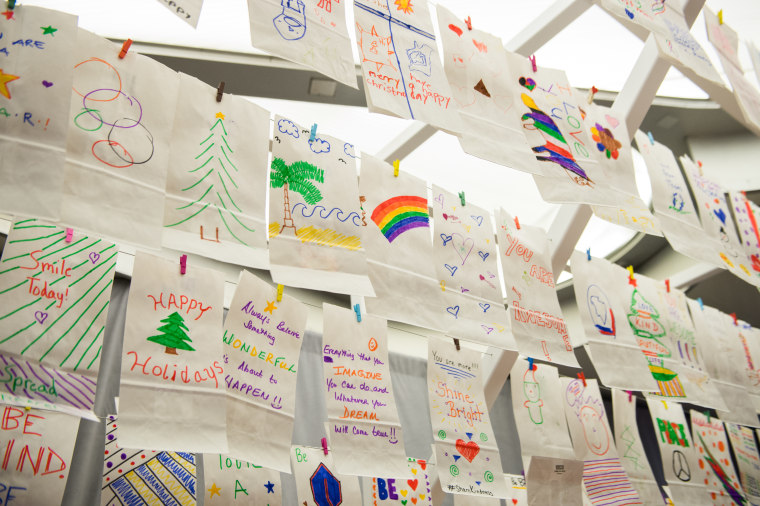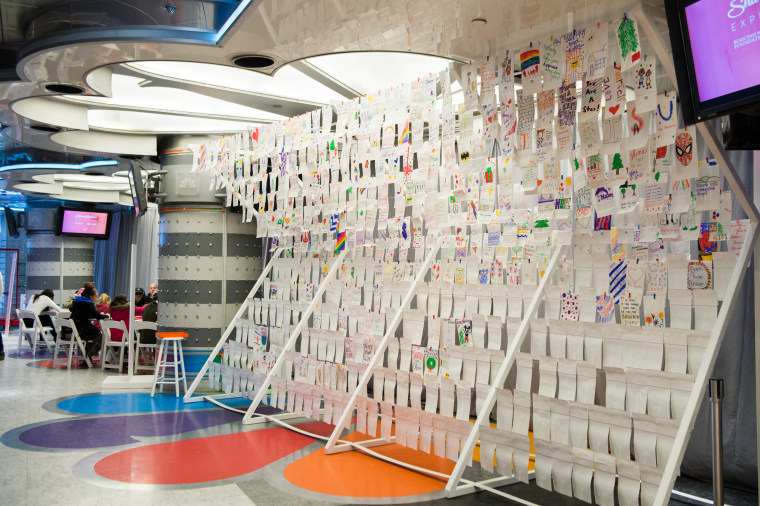 If words are more your gift, grab a card from Minted and write a letter to a sick child or a military serviceperson. Or write a kind note on a Post-It that will be displayed in the space.
2. You're a kid at heart.
You've seen the enormous LEGO vessel on the TODAY Plaza every week, and its pile of LEGO bricks grows and grows with every act of kindness performed by our fans and partners. Inside the #ShareKindness Experience is an extra LEGO-powered treat: A LEGO train that takes a turn around a track every time someone tweets using #ShareKindness.
If you live far away, tweet using the hashtag and know that you're giving a thrill to a visitor. It counts as a kind act!
1. Kindness feels great
Whether you're in New York or at home, #ShareKindness wants you to end 2016 on a happy and helpful note. As WWE superstar (and #ShareKindness supporter) Lana says: Let's live a life of kindness.