Will The Apprentice become a battle of the races?
Business mogul Donald Trump says he "wasn't particularly happy" with the of his hit reality show, and is considering some controversial changes bound to generate buzz for upcoming episodes. Among the proposals: pitting a team of African-American contestants against a team of all-white players.
"Whether people like that idea or not, it is somewhat reflective of our very vicious world," according to Trump. "But needless to say, not everybody thinks it's a good idea."
Trump wasn't available for further comment, but a rep told The Scoop that "it's just an idea that's being considered."
Ghosts with the most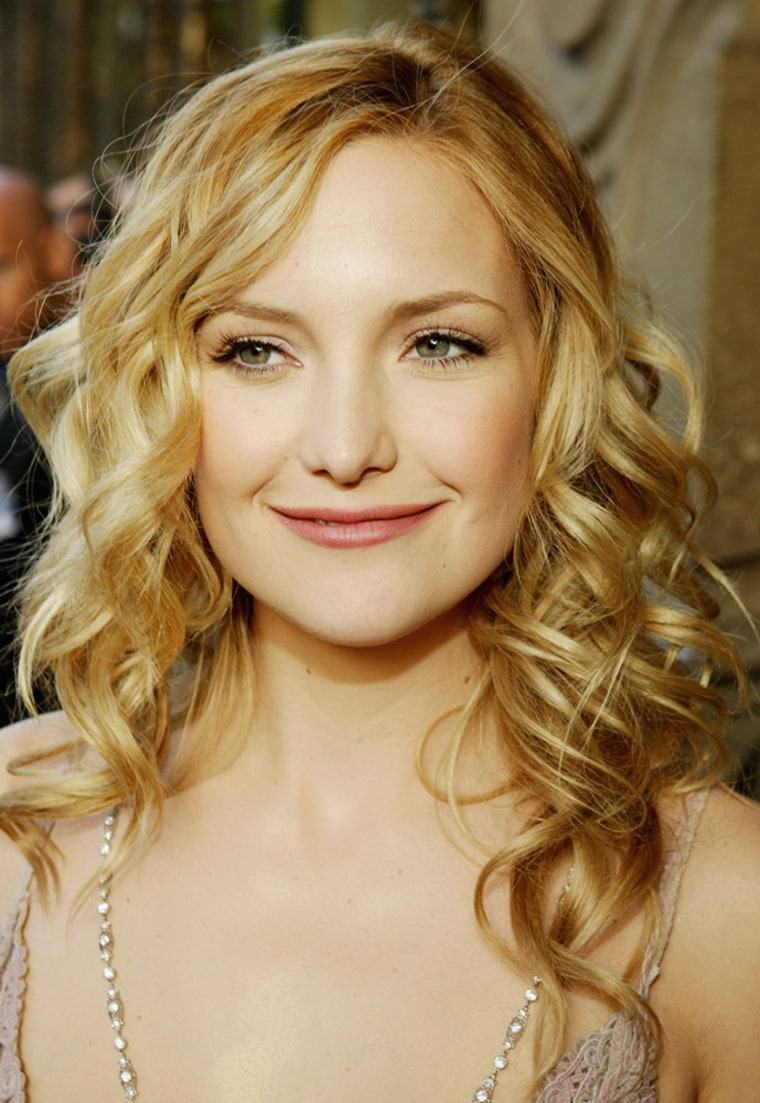 Kate Hudson sees dead people.
The "Raising Helen" star reportedly says that she inherited her other-worldly skill from her famous mother, Goldie Hawn.
"I've seen ghosts and experienced mystical things," Hudson told Empire magazine, according to reports. "I've seen many ghosts. My mom is super into that stuff. We swap stories of our experiences all the time. I think I got my psychic abilities from her."
Hawn says she once saw a "beautiful woman" in her bedroom, who disappeared when she woke up her then-boyfriend to witness the sight. "Another time when I was young, I was in London with my mom," Hudson said, "and we were staying in a house that was so crazy-haunted that she just packed us up and got us out of there."
Notes from all over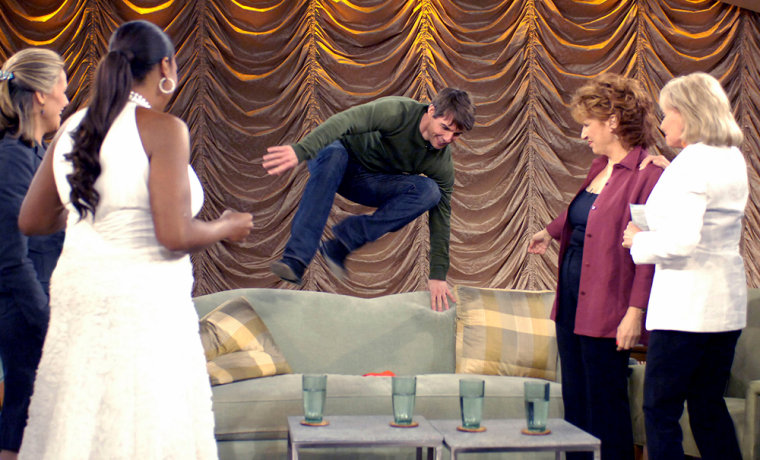 More than 15,000 people have signed a petition to boycott "War of the Worlds" because they object to the "abhorrent behavior of Mr. Tom Cruise." Notes the petition, which is addressed to director Steven Spielberg: "We will not be spending our good money to support the ridiculous and potentially dangerous antics of this raving narcissist." Among the behavior singled out in the missive: "We do not want to hear Mr. Cruise's uneducated and unsubstantiated opinions on medicine and psychiatry. His mean-spirited decision to use Brooke Shields as an example was unforgivable."  . . . Walter Salles, director of "Dark Water" is said to be distancing himself from the flick. The Brazilian director reportedly is unhappy with the final cut of the film which stars Jennifer Connelly, according to reports in his native country, which is why he's been low-key during its promotion. "Officially, he's working on his next project," a source tells the Scoop. "But Salles, who's from one of Brazil's wealthiest families, is constantly making such fuss, kind of showing that he's not sold to the system." Earlier this year he protested the Oscar ceremony because he was upset that Uruguayan singer who sang on the soundtrack was not invited to sing on stage and was replaced by Antonio Banderas.  . . . Sean Connery has shelved plans to write his autobiography, according to the London Mail, which reports that the James Bond actor returned a book advance of more than $1.7 million after failing to find a suitable ghost writer. "The book was always about setting the record straight," A source told the paper. "But looking back on your life when you are aged 74 is a very emotionally demanding thing to do."
Mondays through Thursdays on MSNBC.com