Amid all this comes some happy celeb romance news: Jessica Simpson and Nick Lachey have reportedly renewed their wedding vows.
After two years of marriage — and amid rumors that their love is wearing thin — the reality-show stars renewed their vows in October in a "super-secret ceremony" at Riverbend Church in Austin, Texas — the same church where they were wed in 2002 in a highly-publicized ceremony — according to Life & Style Weekly.
"Jessica and Nick brought in their own minister to perform the ceremony, and unlike other major moments of their relationship over the past two years, no camera crews from their TV show 'Newlyweds' were invited," reports the mag, which says that the couple said their vows in front of "a small group of family and friends."
Last year, Simpson commented that "we're gonna renew our vows after the cameras are gone," but a rep for the couple insists that the story isn't true, telling The Scoop, "Jessica Simpson and Nick Lachey did not renew their wedding vows." The mag, however, is standing fast. "We have several sources on this and we're standing by our story," a spokeswoman says.
Angel face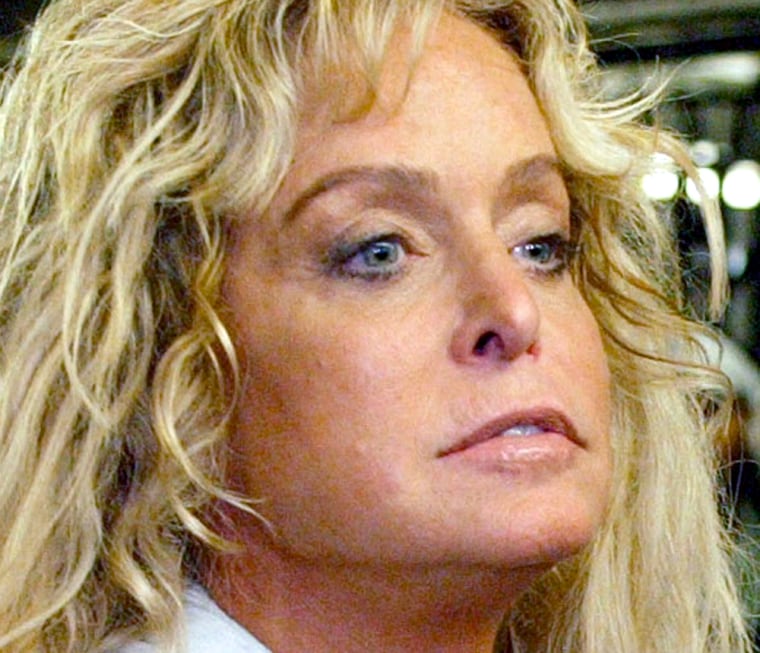 Jolene Blalock has picked a devil of a fight with a former Angel.
Blalock, the Vulcan vixen from the "Star Trek" series "Enterprise," told Playboy magazine that Farrah Fawcett has had too much plastic surgery. "Farrah Fawcett overdid it," Blalock told the February issue of the mag. "Why can she only move one side of her face? Whenever she smiles, she turns in complete profile to the side that can smile."
There are, however, some in L.A. who could stand a little more nipping and tucking, according to Blalock. "Lord of the Rings" director Peter Jackson, for example "needs more" plastic surgery, she opines. "He is such a scruffy guy. He just does not care."
And the Vulcan vixen goes on to attack the virtue of some woman in California. "There could be fewer hos," in California, she says. "I mean, we have beautiful girls, but man, they're hos. I don't get it. They go down to Tijuana, and only hos go there."
Fawcett's rep had no comment at press time.
Notes from all over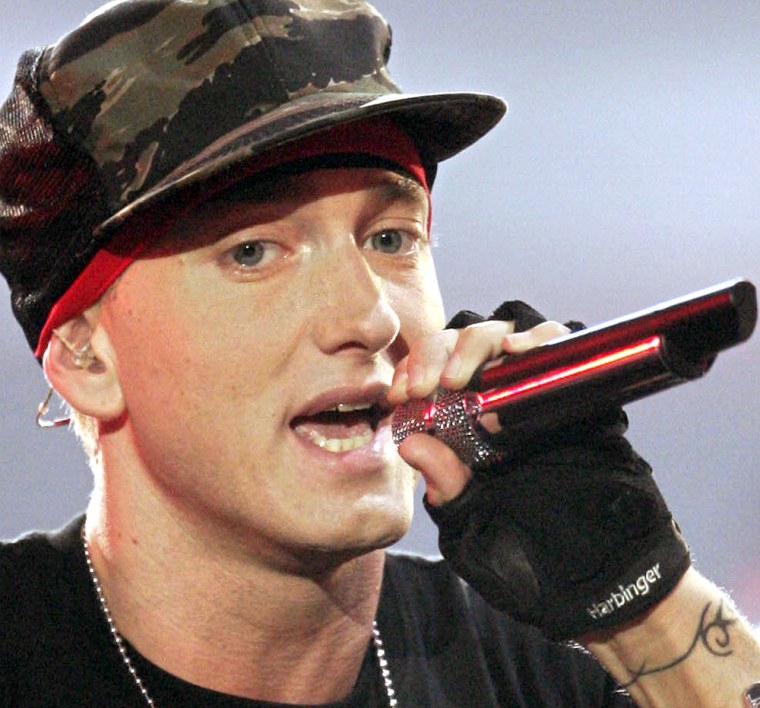 Eminem feels that if he'd released his Bush-bashing song "Mosh" out earlier, the president might not have been re-elected. "I do got a little bit of regrets about that. We got it out there as soon as we could. It was one of the first songs we mixed. We were trying to get 'Just Lose It' out there. We didn't want to get 'Mosh' out there and come off too political," Eminem told XXL mag.  . . . Sylvester Stallone's ex, Brigitte Nielsen, and his mother, Jackie Stallone, are staying in the same house in the   . . . Madonna's hubby Guy Ritchie has revealed the clever pickup line that he used to woo the diva. "We met at lunch. She was with her boyfriend and he was sulking, and they were a few seats down in the restaurant from where I was sitting and I thought, [bleeping bleep], it's Madonna. So I went up to her and made crap jokes," Ritchie tells Hello magazine. "I think I said: 'If you play your cards right, I'll put you in a movie.' She thought I was cocky and things went from there."
Mondays through Thursdays on MSNBC.com