It's round two of George Clooney vs. Bill O'Reilly.
Last week, the Fox commentator delivered a caustic report on celebrity efforts to raise money for tsunami victims. Yesterday, Clooney blasted back with a searing letter to O'Reilly, challenging him to join the effort. The clash echoes a spat the two had over a fundraiser for the victims of 9/11 — a controversy that was revisited during the recent dustup.
"A national TV telethon will raise millions and 'The Factor' will be watching to see if the money gets to the tsunami victims. If it does not, there will be trouble. And this time nobody can say they weren't warned," O'Reilly said last Thursday on his show, "The O'Reilly Factor." "If George Clooney and other stars go on TV and ask you to give, then they had better be involved all the way down the line. Now I don't expect the celebrities to audit the books, but if problems are brought to their attention, they must help solve those problems."
Clooney wrote back to O'Reilly, saying: "I don't make as much money as you, Mr. O'Reilly (a fact that's easy to check), but I'm fascinated by your use of the word CELEBRITY as if you're not one... you put on make up, you do Leno, The Today Show, go on book tours, and do junkets, so let's be clear... you are a well paid celebrity. So all right, Mr. Journalist... come on in. I'm booking the talent for the Tsunami event ... and you, Mr. O'Reilly, are now officially invited to be a presenter ... So what do you say, Mr. O'Reilly ... either you ante up and help out AND be that watch dog that you feel we clearly need ... or you simply stand on the sidelines and cast stones, proving that your January 6 TV show was nothing more than a 'box of lights and wires' designed to make you wealthy."
O'Reilly said on his show last night that he'd consider the offer. "I got a letter from my pal George Clooney today. I don't think he likes me," the Fox pundit said. "After a few insulting paragraphs, Mr. Clooney invites me to be a presenter on the Tsunami telethon this weekend saying I can watch the fund raiser first hand. . . . That sounds good to me but I have to see what the format is. I would like to go over there and check things out whether I make a pitch or not depends on how organized things are."
Stay tuned.
Shocking statements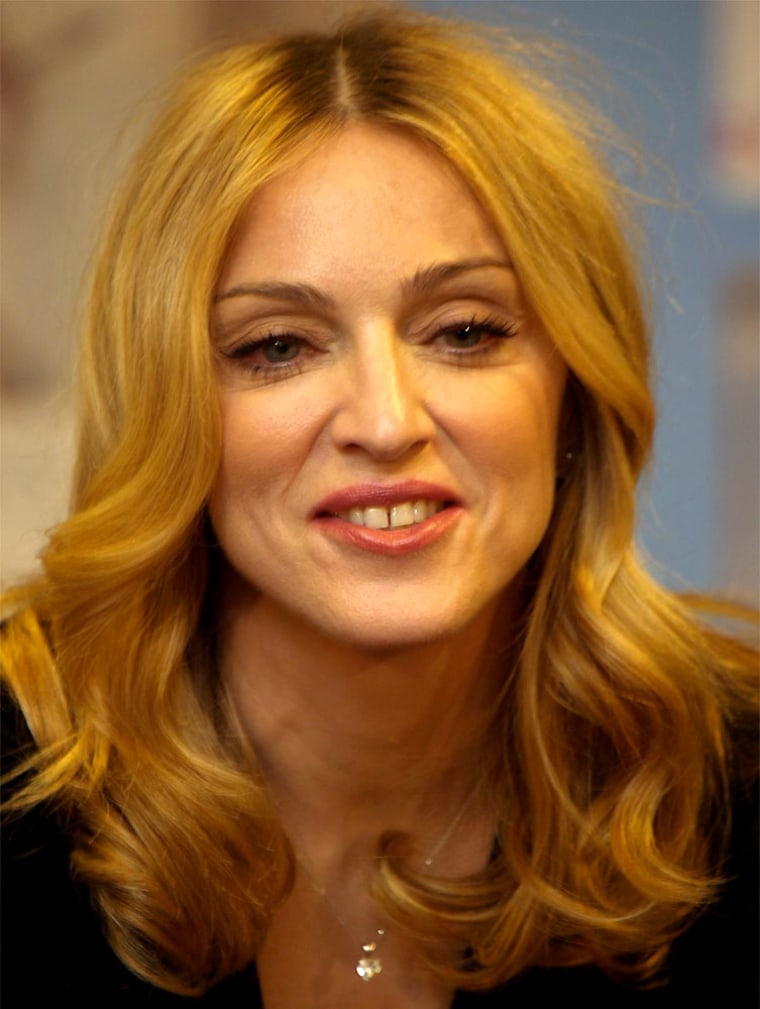 Some Madonna fans are wondering how their idol can support the Kabbalah Centre when one of the group's leaders reportedly blamed Jews for their fate in the holocaust. The six million who were killed at the hands of the Nazis died because they weren't practicing Kabbalah, Rabbi EliyahuYardeni, a Kabbalah Centre teacher told a BBC investigator in a report schedule to air on Thursday.
"Just to tell you another thing about the six million Jews that were killed in the Holocaust. The question was that the Light was blocked. They didn't use Kabbalah," Rabbi Yardeni told the BBC reporter. A source tells The Scoop that Madonna and Rabbi Yardeni are "very close."
"The Kabbalah Centre has not seen the BBC program and is unable to comment accurately on its content," a spokesman told The Scoop. Madonna's rep said that she was unable to get in touch with the star for comment.
Notes from all over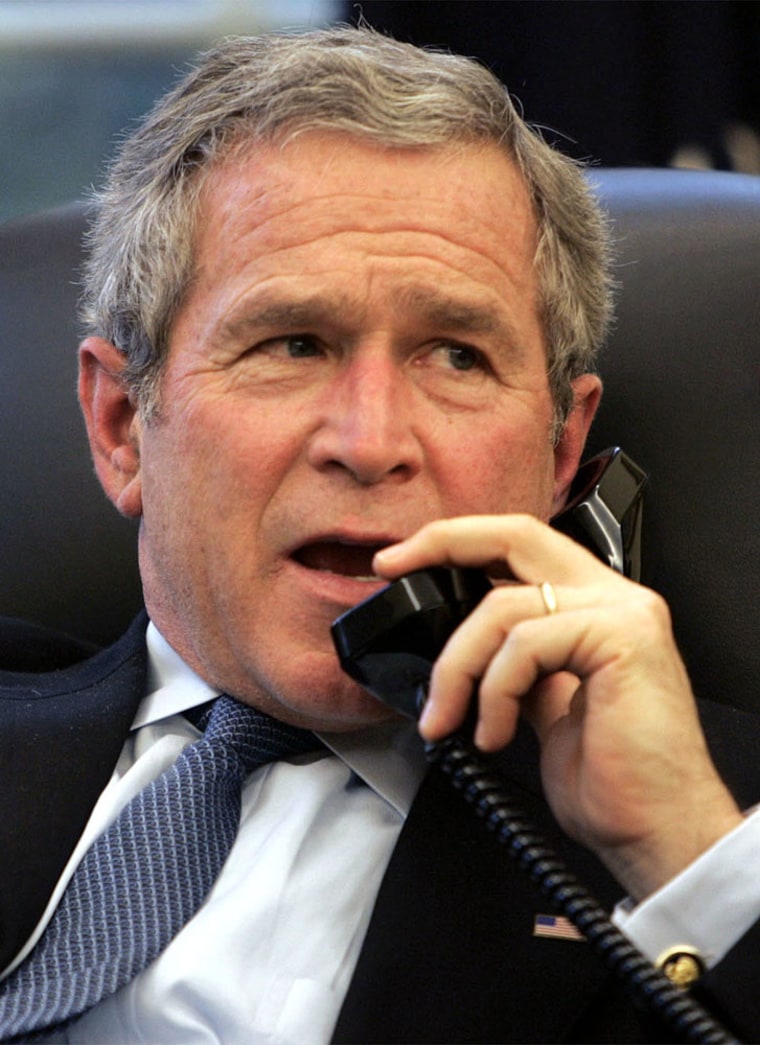 George W. Bush is planning to have a snazzy $40 million inauguration — but according to a story in Roll Call, his people are having trouble raising the cash. "Three lobbyists confirmed in interviews that senior inaugural fundraisers last week called Republican lobbyists and asked them to encourage potential corporate sponsors to buy ticket packages to inaugural events," according to the article. Inauguration officials insist there's no money-raising woes, but one anonymous Republican lobbyist told reporter Tory Newmyer, "They just said they hadn't met their targets yet, and they were redoubling their efforts to raise money, encouraging people to buy packages."  . . . Angry Ashlee Simpson haters are circulating an online petition to Geffen Records, asking that the lip-synching star cease her career. "We, the undersigned, are disgusted with Ashlee Simpson's horrible singing and hereby ask her to stop," reads the petition. "Stop recording, touring, modeling and performing. We do not wish to see her again."  . . . Dolly Parton is refusing to comment on rumors that she slept with Burt Lancaster or her "Straight Talk" co-star James Woods. "I don't admit or deny anything," she told the London Guardian. "If I ain't done something, I'm probably capable of doing it. But I never admit to certain things unless I'm caught red-handed. Now those men, if I didn't sleep with them, I probably wanted to."
Mondays through Thursdays on MSNBC.com