Will Ken Jennings' loss lead to another paycheck?
The "Jeopardy" champ won $2.5 million before he . He has accepted an offer for free tax preparation from the accounting firm, but a source says the alliance may not end there.
"H&R's people have some very clever ideas about ads starring Jennings," says the source. "They would be along the lines of 'You can be the smartest guy in the world and still not know where to get your taxes done.'" The insider says the plans are "still in the discussion stages."
A spokeswoman for H&R Block tells The Scoop, "We already have created our ads for this tax season, but I would never say never."
'Dirrty' pool?

"White Chicks" watch out. Another phony blond babe is about to hit the big screen.
Comedian Andy Dick is planning to go into production with a movie starring his character Daphne Aguilera. The comedian has just finished a "truly outrageous" script, says a source, based on the fictional dirtier sister of pop star Christina Aguilera.
"He's really expanding her as a personality," the insider says. "Daphne will start showing up at lots of hot New York parties and she has even posed for ad for PETA declaring that 'Fur is a drag,'" says the source. "She's a tramp with principles."
Won't Christina be upset by the spoof, The Scoop asked? Says the source, "From what I hear, Christina thinks Daphne is hilarious."
Notes from all over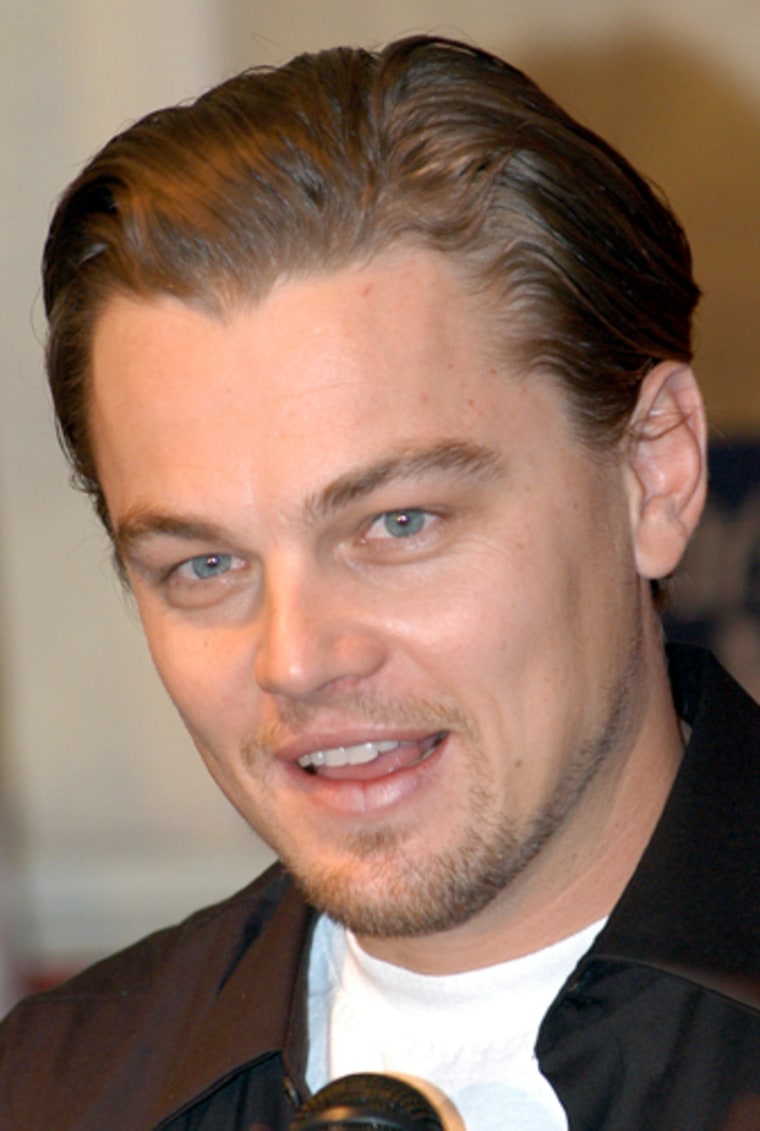 Leonardo DiCaprio is blasting rumors that he's split with longtime companion Gisele Bundchen. "I've made it a policy never, ever to talk about my private relationships, but I am in a relationship — have been for a long time," he told Britain's Hello magazine. "I will say that Gisele is a wonderful, wonderful human being. I think that first and foremost in a relationship you have to be friends with the person." He also says his standard for women is his mom, Irmelin: "The best I can hope is to find a woman who has half the qualities that my mother has."  . . . Jake Gyllenhaal is bald. The "Donnie Darko" star has shaved his head for a new role.  . . . Kelly Ripa is into method acting. In a kissing scene with Nick Lachey, the "Hope and Faith" star wanted to make him feel at ease so she wore the lip gloss favored by his wife, Jessica Simpson.
Mondays through Thursdays on MSNBC.com