Dan Aykroyd was a bit of a Grinch during his junket for
The star startled some when he launched into a tirade against American consumerism — and then further baffled them when he held forth on UFOs.
"Greetings and death to our enemies," Aykroyd began the interview. When one reporter asked what enemy the star was referring to, Aykroyd replied: "Well, the common enemy in North America is the Western consumer. The consumer has driven oil up to $50 a barrel so we have to have these wars."
Regarding George Bush's re-election, Aykroyd said, "We've got to support [Bush] as the commander in chief and we've got to support those young men and women who are out there protecting our big, fat, bloated lifestyle." A transcript of the interview was carried on DarkHorizons.com.
Then the "Ghostbusters" star got into the subject of extra-terrestrials, saying "I'm the Hollywood consultant for mufon.com, which is the mutual UFO network and I have in the past two weeks have been sent just astounding home video of these objects that are just winking in and out or our atmosphere, coming and going like taxis.  . .  .  You've been hearing of these sightings in [Canada's Yukon Territory] with these ships 200 feet across. 200-300 people have seen them Mounties have seen them. There's huge, massive motherships going up to the Yukon."
British diva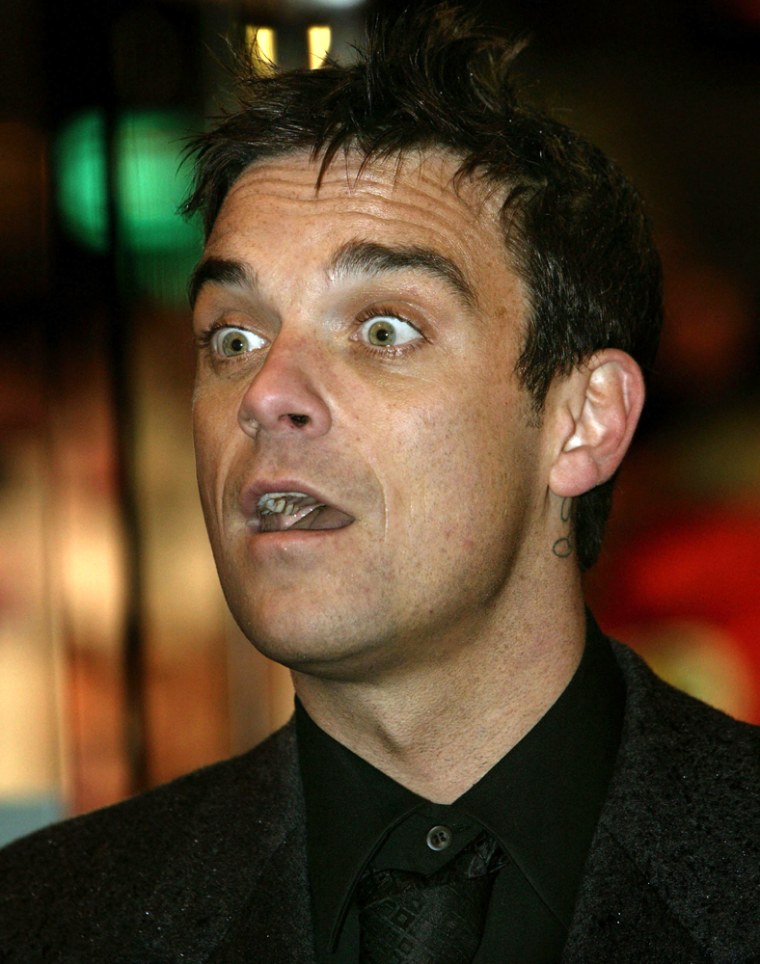 Robbie Williams was a "complete diva" during a recent visit to Brazil, says our source there.
The pop star's people were making startling demands, including, according to the buzz, Williams wanted the option of lip synching for a television appearance and allegedly demanded that no pictures be taken while he was on stage.
The lip-synching request was denied, but the photo ban was enforced, according to the source. "The fans were absolutely devastated when they found out that Williams wouldn't hear about pics of him being taken while the show was on," says the source. "The show [was] opened to the audience to [ask] questions and the first one was why he wouldn't allow his fans to photograph him. Williams looked embarrassed and denied having forbidden the no-photographing thing. Results? No one knows how he didn't go blind the second he said that because so many flashes went off."
Notes from all over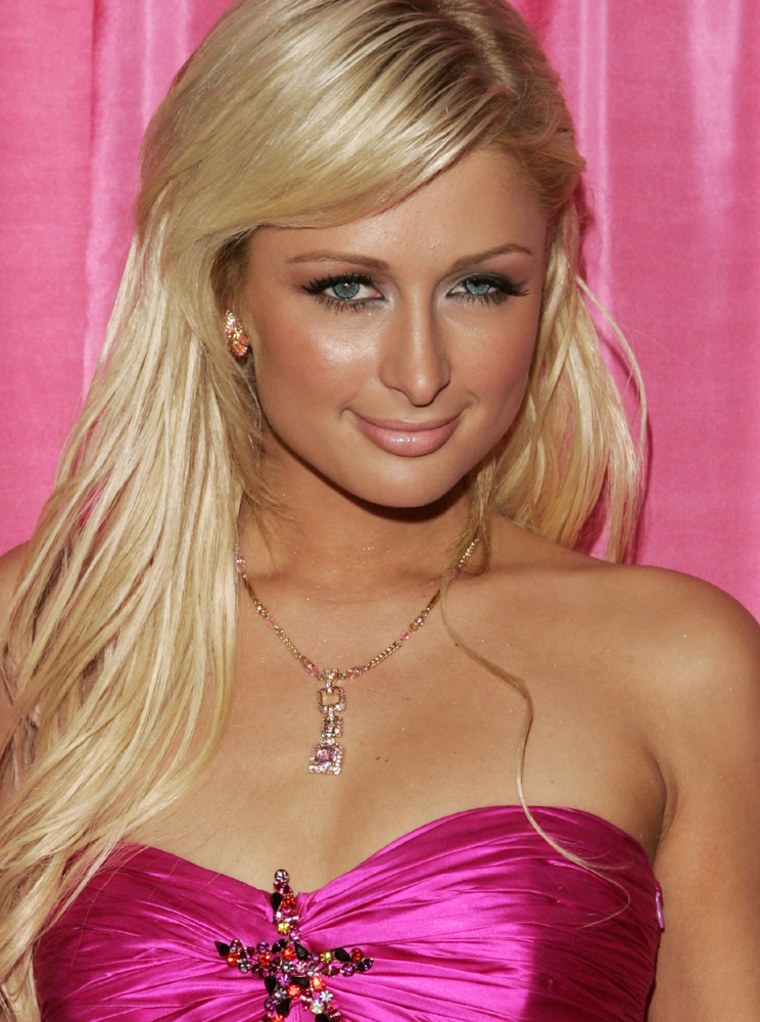 Paris Hilton and a film crew and entourage commandeered SomaFit, a posh gym in Washington, D.C.'s Georgetown neighborhood last week. "Everyone who was already there was allowed to stay, but people who tried to get in were kept out," says one source. "I think it was for a reality show. Paris was filmed working out and getting a pedicure. Apparently, she's very concerned about the way her feet look. They're a big pair of feet."  . . .  Naomi Campbell threw yet another hissyfit. The model, Usher and a couple of friends were at the London restaurant Cipriani when the waiter handed her the tab; it was for more than $3,700. "When Naomi was handed the bill she looked furious," reports the London Mirror, which claims that because Campbell's ex, Flavio Briatore, co-owns the restaurant, she expected the meal to be on the house. After a scene, Briatore waived the bill; Campbell's rep denies the model was upset and insists that there had always been an arrangement that she wouldn't pay for her dinner.  . . . "I have really big breasts and they have got bigger," Jamie Lee Curtis said, reports the London Express. "That's because my grandmother is from Budapest, where they have the uniboob, just one giant breast with a line down the middle." The "Christmas With the Kranks" star's curves presented problems during the bathing suit scene, Curtis claimed. "How do we put me into a bathing suit and not have it R-rated because I am so well-endowed?"
Mondays through Thursdays on MSNBC.com