Disney refused to distribute Michael Moore's "Fahrenheit 9/11." Wal-Mart won't place Jon Stewart's current No. 1 best-seller, "America (The Book)," on its shelves. And now Warner Bros. is declining to release David O. Russell's potent new documentary about Iraq, "Soldiers Pay."
Is this a free country or what?
Actually, all three are available anyway. Moore's movie was successfully distributed by another company, and it's now a DVD smash. Most book stores carry "America." And Russell's film, which has had limited theatrical play through a small company, will probably reach its widest audience when it turns up on the Independent Film Channel (), at 9:35 p.m. and midnight (ET) on Election Eve (Nov. 1).
According to Russell, the deal was made less than two weeks before the IFC showing. It doesn't appear on monthly cable schedules, which are printed too far in advance.
Trying to 'make a difference'
The ambiguously titled "Soldiers Pay," which focuses on the sacrifices of participants in the second Iraq war, started life as a DVD supplement to a reissue of Russell's 1999 Gulf War classic, "Three Kings." He began shooting in June and finished the documentary in August, when someone at Warners spotted a New York Times interview with Russell.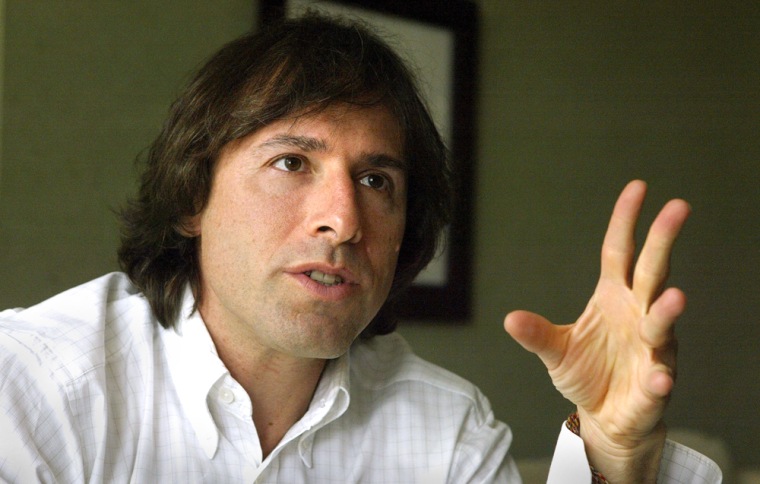 "I thought I could perhaps make a difference before the election, let people see the situation, how Iraqis wanted to get rid of Saddam, but also show what war does to people," Russell told The Times. Warner Bros. instantly decided the 35-minute movie was too political and dropped it.
"They hadn't even seen the film, which is not inflammatory," said Russell in a phone interview. "They had asked me if I had any ideas for extras [for the DVD], and I proposed that we talk to some vets and others who had been directly involved, including some actors from 'Three Kings' who have since become U.S. citizens."
He was also intrigued by a newspaper story about American soldiers, including Supply Sergeant Matt Novak, who had discovered millions of dollars in gold and cash in Iraq last year. The plot of "Three Kings" revolves around three soldiers who find Iraqi gold during the 1991 war.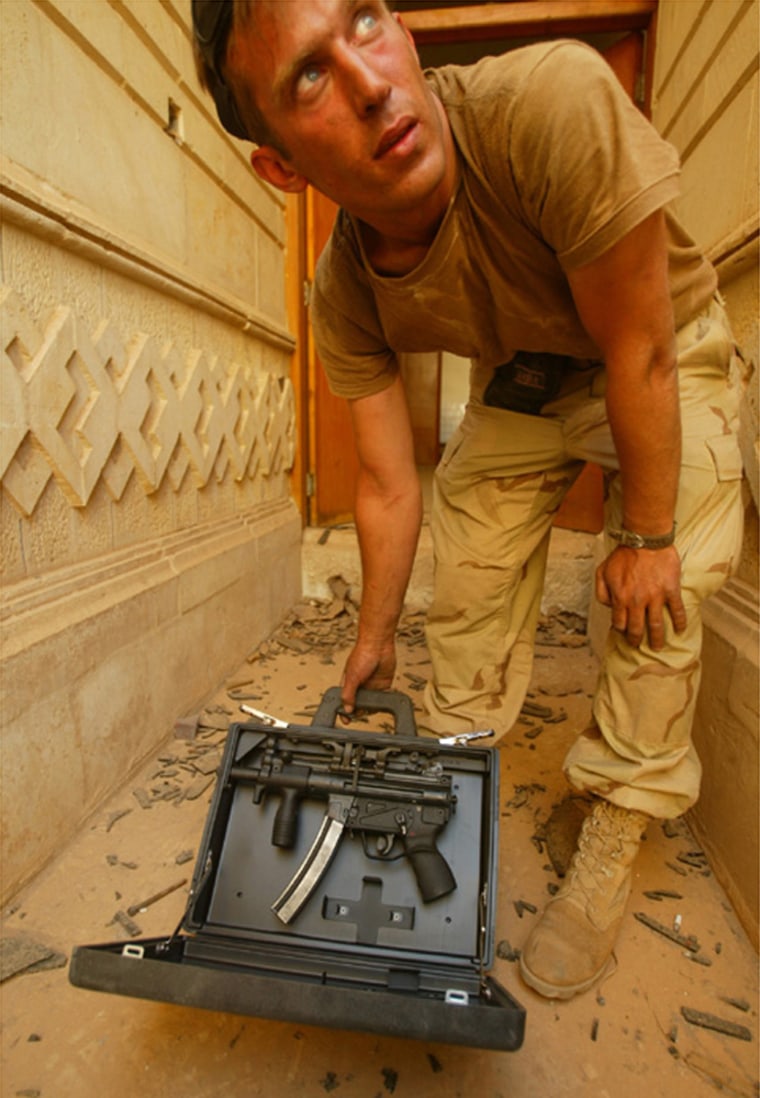 "My brother-in-law, who is a private investigator, found Matt Novak and one of his cohorts," said Russell. Novak, a Gulf War hero [18 medals] who was given a dishonorable discharge because of his role in finding the money, regards himself as the military's "fall guy" in the case. Although he was vindicated by one investigator, the incident ended his 12-year military career.
Novak also gives some of the most vivid testimony in the film, describing how he and his fellow soldiers were routinely encouraged to loot Iraqis' homes, taking not only military equipment but jewelry, DVD players and boxes filled with American dollars. Iraqi street kids are shown taunting them, calling them "Ali Babas" and oil thieves.
"There was a free-for-all," says Novak, adding that the soldiers would often play video games on the looted computers. He wonders what happened to the trucks full of gold and caches of money they discovered: "Did the Iraqi people get that money back?"
Ill-equipped soldiersAmong the better-known interviewees is Nicholas Von Hoffman, the New York Observer columnist who isn't surprised by the news that liberating soldiers quickly turned into conquerors "living off the land."
Von Hoffman's son served in Iraq, and he remembers hearing that there was never enough ammunition or body armor: "My son asked me to send things like socks, ordinary things you'd think an army would supply its own soldiers."
One soldier talks about having to "fight to get my own gas mask," while Halliburton's private contractors were always well-equipped and handsomely paid.
One soldier, faced with water rationing, became dehydrated and developed kidney stones. Others witnessed soldiers' suicides and nervous breakdowns, some of them brought on by a military culture that regards soldiers as weak for seeking help.
"It shocked me that they'd have to wheel and deal just to get their proper body armor," said Russell. Within the film, he includes a Washington Post report that the Bush administration plans to cut the budget for the veterans' administration by $900 million in 2006.
Also weighing in with their opinions are Rachel M. McNair, a doctor who specializes in traumatic stress and warns about "switching off our ethical standards" in wartime, and a retired two-star general, Major General J. Michael Myatt, who is appalled at the abuses at Abu Ghraib prison.
"We've made the situation worse," he says. He feels disgraced to the point of tears.
Fighting the clockTo speed up the filming process last summer, Russell (who was finishing up his new comedy "I Heart Huckabees") worked on the documentary with two co-directors, Tricia Regan and Juan Carlos Zaldivar. They shared the job by dividing up the interview subjects, some of whom describe Saddam Hussein's atrocities and applaud the Americans for stepping in.
One of the Iraqi actors from "Three Kings," speaking as a real-life victim of Saddam, says "I say to these people who protest [and] oppose the Iraqi liberators, I want them to go and stay one month under Saddam rule." A Vietnam veteran compares Saddam to Hitler and says he admires President Bush's "intestinal fortitude" in confronting him.
More typical are Blaine Willis, a Navy medic, and his wife, Erica, whose car is decorated with the bumper sticker: "Proud Military Wife/Not Voting For Bush."
The original "Three Kings" was, according to Russell, "dismissed as a strange kind of action film" five years ago. But when the second Iraq war began in the spring of 2003, the movie was suddenly regarded as "prescient." Russell said he never dreamed he'd be going back to the subject.
(In addition to "Soldiers Pay," the Independent Film Channel will be showing a half-hour response to "Fahrenheit 9/11," called "Fahrenheit 9/11: A Movement in Time," at 10 p.m. ET Friday, Oct. 29. Among the interviewees are Mario Cuomo, Tim Robbins, Bonnie Raitt, Richard Gere, Michael Stipe and film critic Godfrey Cheshire.)