Get ready for more dirt on Michael Jackson.
A former dancer for the embattled star is writing a tell-all that she's selling on the Internet. Tatiana Thumbtzen, who the singer pursued in his "The Way You Make Me Feel" video and who toured with Jackson, has written "The Way He Made Me Feel," which Jackson fans and foes can pre-order from .
Thumbtzen and Jackson made news in 1988, when, as one report at the time put it, Jackson "stunned concert fans by locking himself into his first public kiss" with Thumbzten. "I love her because she's warm, caring and exciting," he said at the time. She also accompanied Jackson to the Grammys one year and according to one report, was represented by Jackson's then-manager father, Joe Jackson.
Thumbtzen couldn't be reached for comment and Jackson's rep didn't return calls, but a source who knows the dancer told The Scoop, "They had a falling out over — depending on who you want to believe — money or one time when she tried to kiss him without his permission." The source continues: "She used to tell me lots of dirt about him and the craziness that was always going on and about Michael's complete obsession with Macaulay Culkin, and about how Michael was always talking about how he couldn't wait to see Macaulay and his bee-stung lips."
Out and about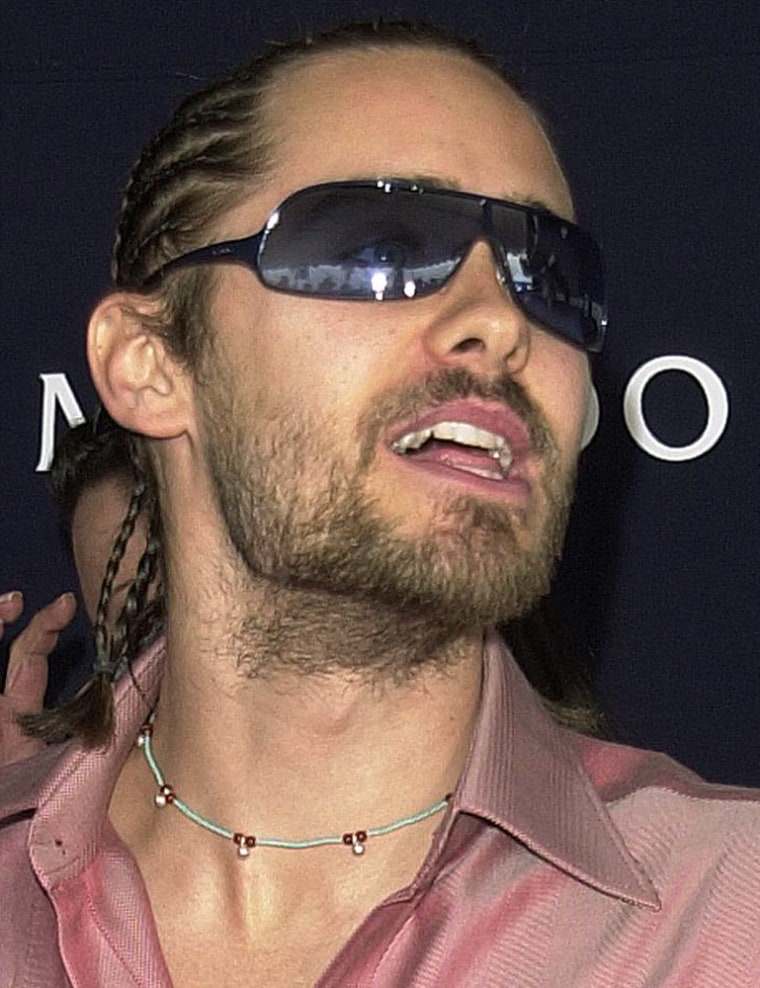 Jared Leto plays a gay character in "Alexander" — and he also did a pretty good job of playing one during a recent interview.
Leto plays Hephaestion, who was a general, confidante and probably the lover of Alexander the Great — played by Colin Farrell—in the $100 million Oliver Stone epic due out later this year. When Leto met with  writer Degen Pener for the gay magazine Out, he surprised Pener by repeatedly touching his arm and thigh, winking at him, and even flicking his nipple. "I know I'm gay," Leto told Pener. "I must be gay. I f----- flicked your nipple."
"He was definitely flirting, but I'm not under the impression that he's going to be my boyfriend," Pener told The Scoop. "I think his attitude was just, 'I'm doing an interview with a gay magazine, I'm going to have fun with it.'"
"He was a genuine character," says Pener. "I liked him a lot. When I told him that some of his gay fans would be upset that there aren't any sex scenes between him and Colin, he said, 'If there had been, it would be the best man-on-man sex you've ever seen.' " But, says Pener, Leto "got really quiet" when asked about his personal life. "He didn't mention [former, long-time] girlfriend Cameron Diaz once and when I asked him who he's dating [he's rumored to be seeing Scarlett Johansson] he shook his head and refused to answer."
Notes from all over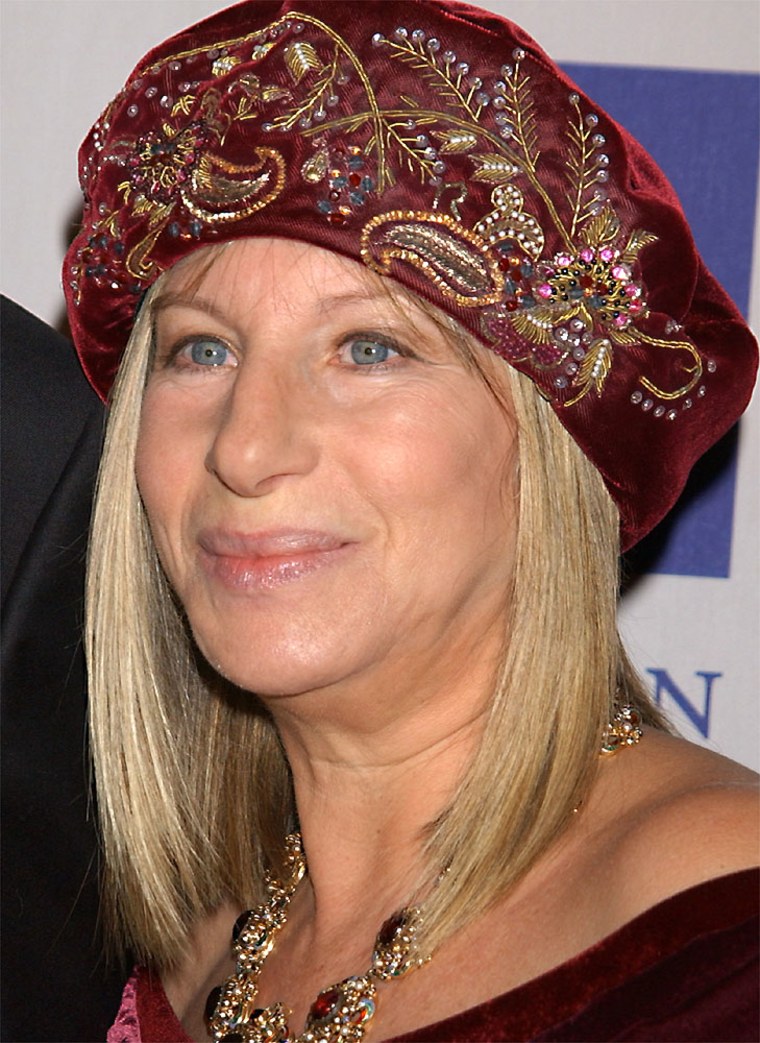 Barbra Streisand has taken another broadside at George W. Bush. "At some point it is time for the 'leader of the free world' to take responsibility for his own actions and stop pointing the finger at others for flip-flopping when his own record fares much worse," the singer writes on her Web site. "But I guess that's what a president with a 'C' average gets you."  . . . Keep Avril Lavigne away from your liquor cabinet. "I've been known to run around naked when I'm trashed," the singer told Blender magazine. "One time, I was drinking whiskey and I was so loud somebody called the fire department."  . . . Just who does Madonna think does it better, anyway? The singer wore a "Kabbalists do it better" T-shirt in concert, then switched over to an "Italians Do It Better" and recently showed up with one saying "Brits Do It Better." Says one fan, "I guess she thinks Italian Brits who study Kabbalah do It best."
Mondays through Thursdays on MSNBC.com