Madonna stunned concert organizers in Ireland with her backstage demands which, according to sources, included a request for 25 cases of Kabbalah water. The one-time Material Girl refuses to drink anything but the water sold by the trendy religious movement, which some have called a cult.
"That's a lot of water for a one-day concert," says a source. "I've heard some Kabbalah followers bathe in Kabbalah water."
But cult expert and Kabbalah critic Rick Ross tells The Scoop he doesn't think that Madonna has taken to washing up in the pricey water.
"Madonna has taken to pushing Kabbalah on anyone within shouting distance," says Ross. "She's been trying to convert everyone who works on the concert [there are more than 100], and that includes making them pray, giving Kabbalah courses as presents, and no doubt, pumping Kabbalah water down their throats. People working on concerts go through a lot of water, and it's the only drink that she'll touch."
Madonna's list of backstage demands also includes vodka, but insiders say that's to remove stains from her outfits.
Beatles for sale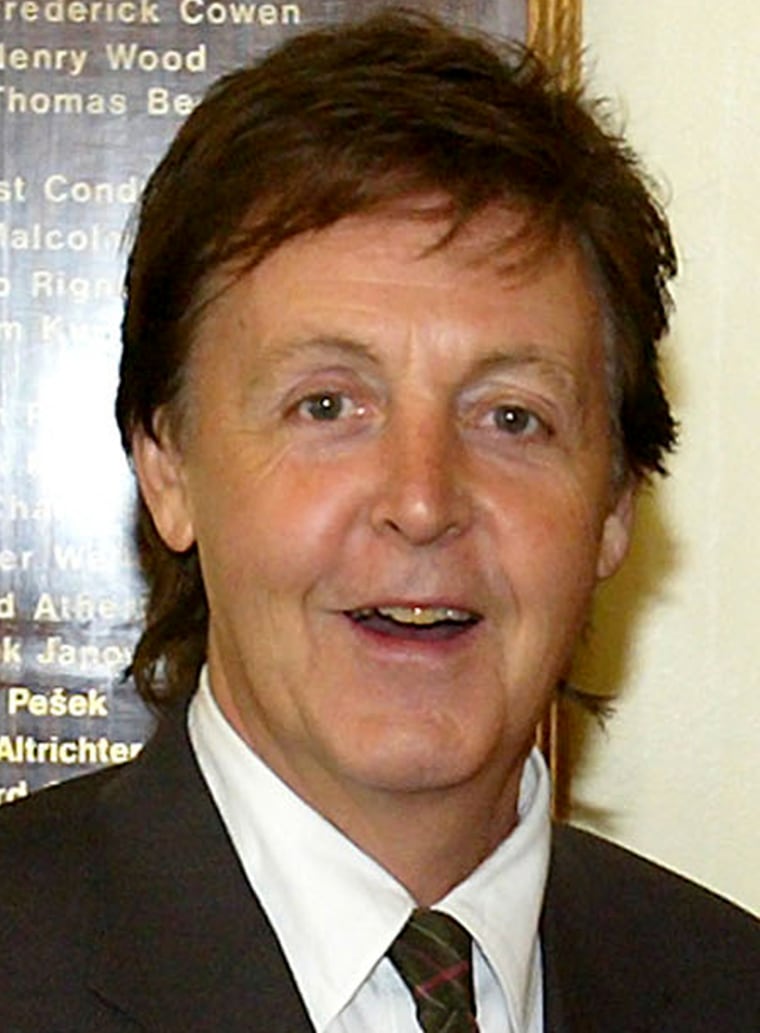 Wanna buy one of the Beatles' Grammys?
The award, one that the famed band got for "Hard Day's Night," is one of a bevy of celeb items on Aug. 14.
It sounds like Paul McCartney may be doing a little housecleaning, because also going on the block: a Grammy McCartney and his band, Wings, won for "Band on the Run."
Also for sale: a Golden Globe won by "Ben Hur" in 1959, boxing gloves from "Rocky," original artwork by Kurt Cobain, clothes worn by Michael Jackson or Prince in concert, and an g by Tom Cruise, who — if it's authentic — probably shouldn't quit the day job to become an artist.
How on earth did the auctioneer get a hold of a Grammy won by the Beatles? "Some of the items — and that's one of them — I have an agreement under which I can't disclose where they came from," auctioneer Darren Julien told The Scoop. "But they're definitely real. I get some things from studios. Some came from individuals. I have a lot of sources."
Notes from all over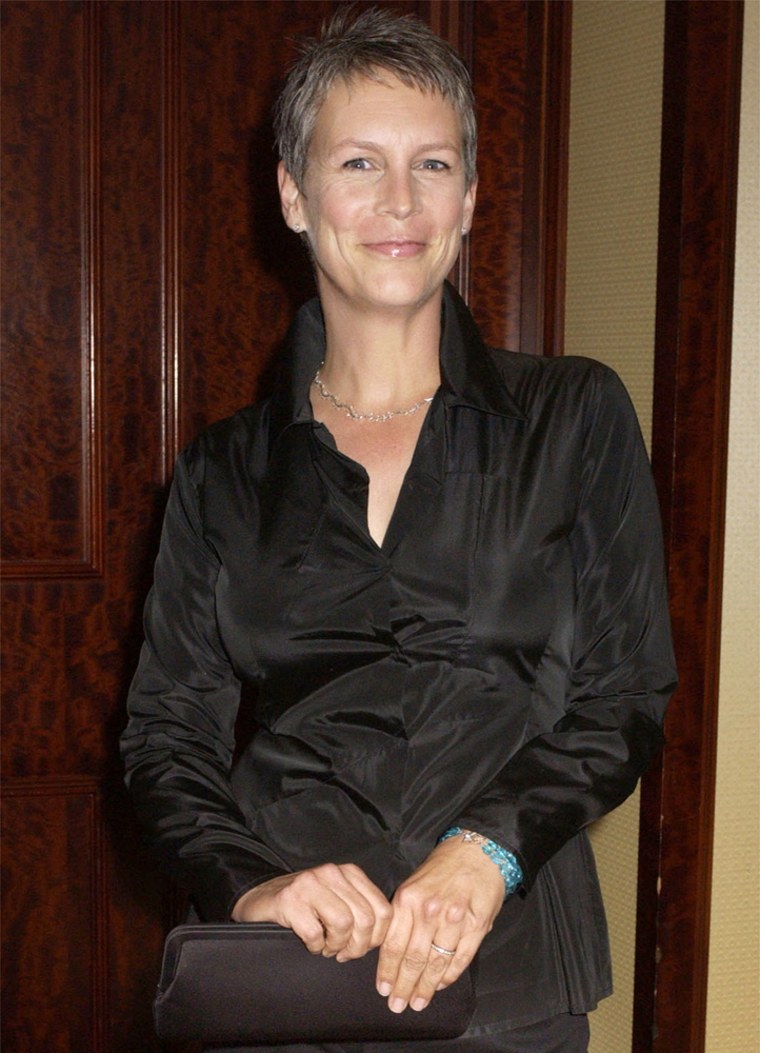 Jamie Lee Curtis says she's considering quitting show biz. The star tells the September issue of More magazine that "Christmas With the Kranks" may be her last flick. "I don't want to watch my face get older on film," says Curtis. "There isn't a human being on earth who isn't going to look at a star who used to be beautiful and is now aging without thinking, 'Oh boy, they're not looking so good, are they?'" . . . Anne Hathaway wanted to keep some of the clothes from "The Princess Diaries 2," says a source, but budget-conscious studio Disney wouldn't let her. . . . Halle Berry says using a whip in "Catwoman" gave her a special feeling. "Getting a crack out of that whip is not the easiest thing to do," Berry told the Birmingham Post, "but once you get it, it's so sexy and empowering."
Mondays though Thursdays on MSNBC.com