Because I'm a working father of two kids still in their single digits, my days are pretty full. Since my workday starts relatively late in the morning, I'm able to give my wife a break and drop my children off at school myself. And while I do have those mornings with my kids, those fleeting hours are usually spent getting them dressed, retrieving misplaced bits of clothing and/or homework, and basically playing beat the clock. Quality time it is not. By the time I get them to the door of their school, I'm swiftly pivoting on my heel and sprinting to work, and I don't get back home until well into the evening.
After a full day in the trenches, I generally get back just in time for the kids' bedtime. Many nights I may walk in the door weary, worried or with a head full of work-related minutiae, but as soon as my pajama-clad little ones come sprinting out of their room to greet me (and, honestly, is there a better way to start an evening?), all of that goes away. And so begins a nightly ritual I wouldn't trade for the world.
I cannot overstate how significant reading to my children has been. It's one of the most enjoyable and cherished parts of my day. I've been doing it since my eldest was barely a year old, and it's served as a bonding time like precious few others. Whether I'm exploring the singsong rhyme scheme of Bill Martin, Jr. and John Archambault's "Chicka Chicka Boom Boom" or trying to properly capture the ferocious voice of one of Maurice Sendak's beloved Wild Things, I cannot describe how rewarding it is to peer over at my wide-eyed tykes hanging on every syllable.
Below are a few of the perennial favorites in our home.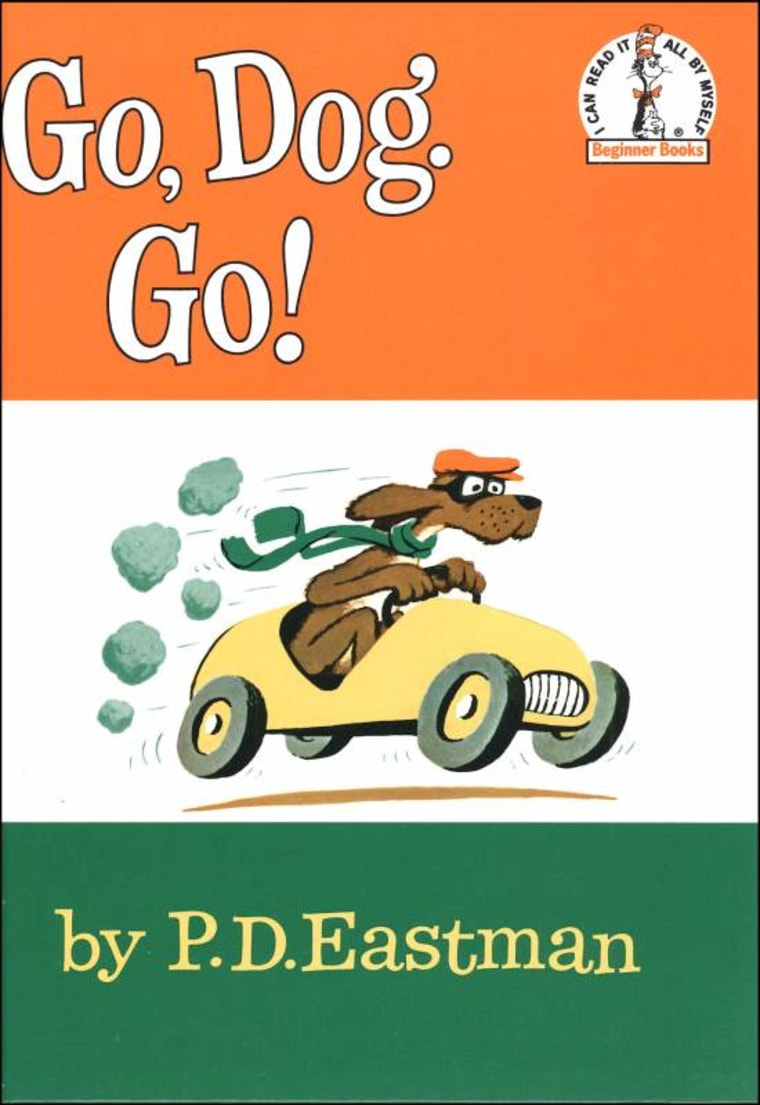 'Go, Dog Go'
By P.D. Eastman
(Random House Books for Young Readers)
A playful exploration of color, proportion and verb conjugation involving whimsical vignettes of dogs playing, working, driving and scrutinizing each other's hats ("Do you like my hat?" "No, I do not like it!"), P.D. Eastman's "Go, Dog Go" is an exercise in joyful simplicity, yet replete with enough subtle silliness to make repeated readings compelling.
'One Fish Two Fish Red Fish Blue Fish'
By Dr. Seuss
(Random House Books for Young Readers)
Though there are many favorites from the storied Seuss canon in our household — from the "The Sneetches and Other Stories" (an early cautionary tale about intolerance) to "Oh, The Places You'll Go" (essentially a colorful commencement speech) — "One Fish, Two Fish" remains the rock-solid standby. Seamlessly lending itself to animated readings aloud rife with silly voices and myriad opportunities for call and response, this classic assembles a bizarre bestiary of singularly Seussian creatures like the Zanz, the Gox, the Yink and the Gack, all tailored to prompting fits of gleeful giggles from the footie-pajamas set. As the master himself writes, from there to here, from here to there, funny things are everywhere.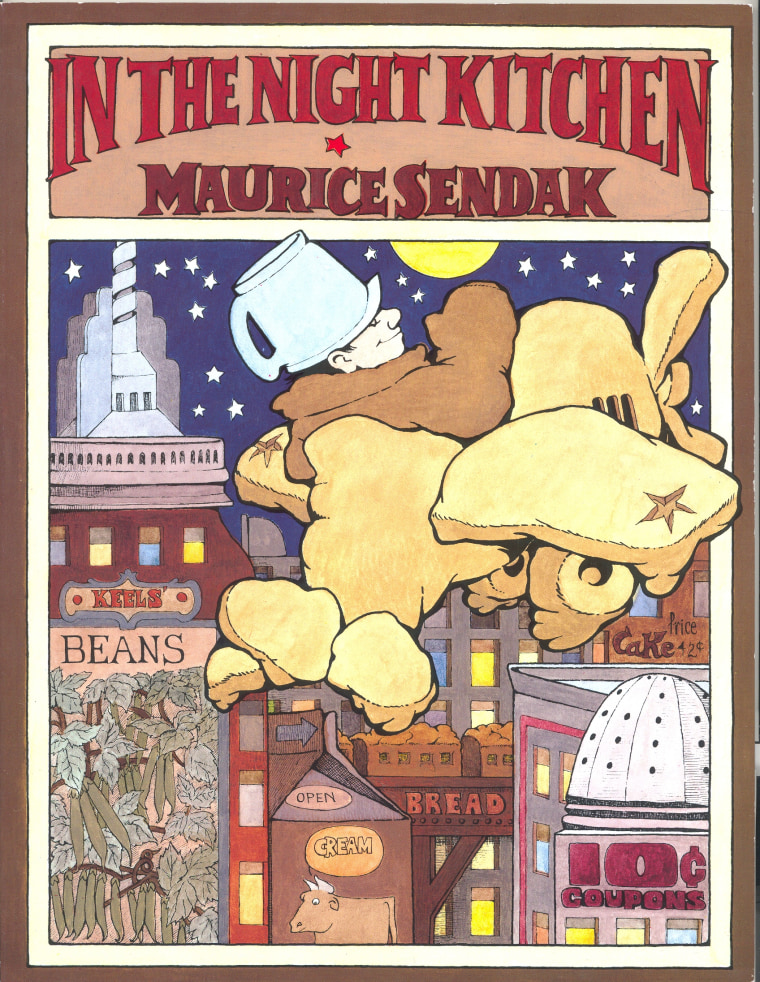 'In the Night Kitchen'
By Maurice Sendak
(HarperCollins)
Not quite as celebrated as the aforesaid "Where the Wild Things Are," the late Maurice Sendak's "In the Night Kitchen" tells the tale of one little boy's exploration of a trippy nocturnal realm inhabited by a trio of bakers who inexplicably look like clones of Oliver Hardy. Sendak's lovingly rendered depiction of the New York skyline reimagined as a pantry full of groceries (with a dash of full frontal nudity) never fails to elicit a response from my children.
'The Runaway Bunny'
By Margaret Wise Brown
(HarperCollins)
Written by Margaret Wise Brown and illustrated by Clement Hurd, the same duo responsible for the timeless classic "Goodnight Moon," 1942's "Runaway Bunny" is a rumination on the futility of resisting unconditional love. In a moment of defiance, a young bunny declares his intention to run away. Over the next 48 pages, the mother bunny calmly thwarts each of her offspring's elaborate escape schemes in an affectionate chess game until the little bunny finally abandons the plan.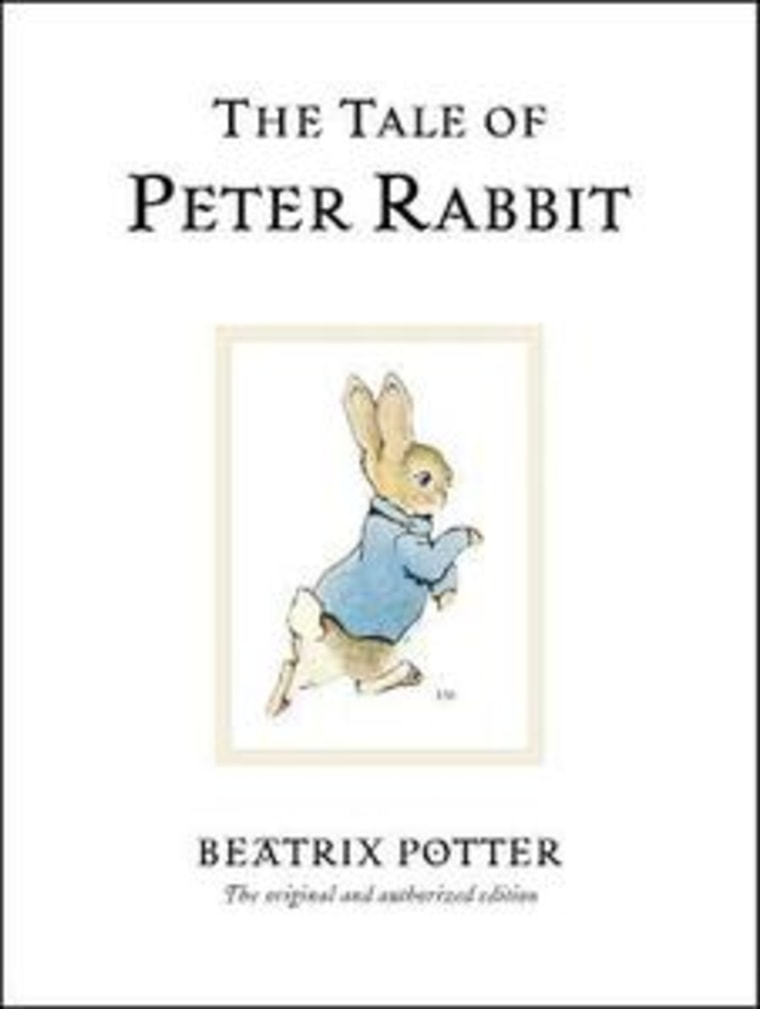 'The Tale of Peter Rabbit'
By Beatrix Potter
(Pavilion Press)
What is it with young rabbits? Why are they repeatedly depicted as the juvenile delinquents of the animal kingdom? Regardless, Potter's 1901 classic foreshadows Brown's bunny in cotton-tailed disobedience with the sad story of young Peter, a heedless young forest creature who strays from his mother's clearly stated directives by wreaking havoc in the vegetable garden of the fearsome Mr. McGregor. Punctuated by Potter's distinctly British prose and lush illustrations of verdant gardens and placid woods, "The Tale of Peter Rabbit" is an enchanting read for parent and child alike.
'The BFG'
By Roald Dahl
(Puffin)
As my kids have grown older, we've started to branch out into more sophisticated fare, like this selection from Roald Dahl. Slightly less Dadaist than the author's more famous books like "James and The Giant Peach," "The BFG" (an acronym for "Big Friendly Giant") remains no less surreal, spinning the yarn of a little girl named Sophie who gets whisked away from a London orphanage by said giant to a land populated by his pointedly unfriendly brethren (vicious man-eaters with names like the Fleshlumpeater and the Childchewer). While disarmingly steeped in some frankly visceral imagery, Dahl's storytelling narrowly skirts nightmare territory and keeps the proceedings charming.
Dads, what children's books do you read to your kids?