/ Source: TODAY contributor
Hungry for more? We too were sad when we came to the last page of the "Hunger Games" trilogy, so we started routing about for more action-packed dystopian reads. (And frankly, we just like saying "dystopian;" it makes us sound way smarter than we actually are.) What follows are five alternative reads that offer an alternative view of the future.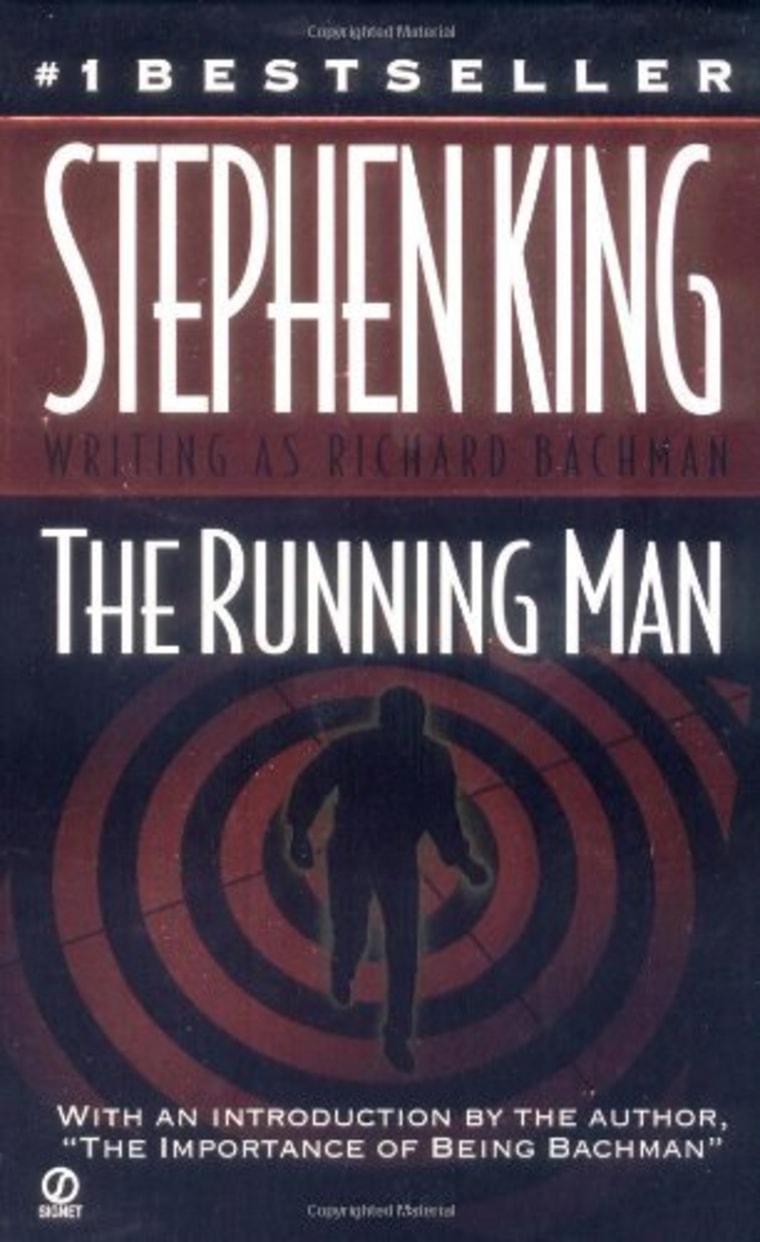 'The Running Man'
by Stephen King(Signet)Before the totally awesome Arnold Schwarzenegger/Richard Dawson 80s film, there was a terrific short novel by Stephen King (writing at Richard Bachman). Driven by desperation, Ben Richards signs up for the Free-Vee games and quickly qualifies for the elite Running Man game. To win this game (which is pretty much impossible) means you'll enjoy a life of luxury; to fail is to die (the same premise as the Hunger Games). Ben is declared an enemy of the state, given a head start, and then tracked by "hunters," earning money for every hour he stays alive. This prescient novel is a fast-paced and fun read—a harbinger of reality TV—and you'll root for Ben to outwit the Games Network in this grim fight to the death.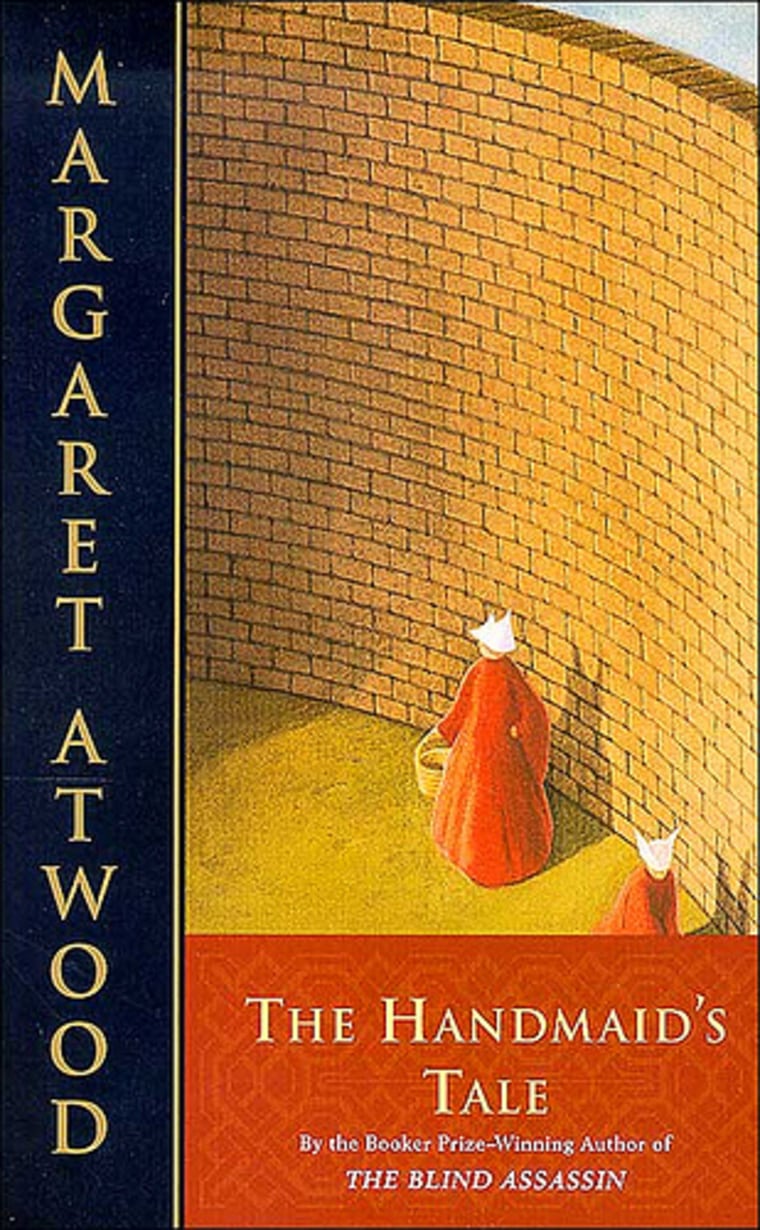 'The Handmaid's Tale'
by Margaret Atwood(Anchor)The world has been taken over by men, and women are stripped of their rights. Offred, a "handmaid" or concubine, is assigned to a member of the ruling class — called the Commander — to procreate. Problem is, she doesn't conceive and the government says only women can be sterile. So the Commander's wife hooks her up with her driver in an effort to get her pregnant. Through him, Offred learns of a resistance effort. Whether or not she joins and helps the resistance like a Mockingjay is a question the novel leaves up to the reader.
'The Children of Men'
by P.D. James(Vintage)What if the world's sperm count plummeted to zero? How would that change society? Mystery novelist P.D. James explores these questions in her gripping novel, which starts off bleak, moves to violent, and ends with hope. For whatever reason, men's sperm count flatlines. People lose all interest in politics — what's the point? — and a man named Xan seizes the opportunity and quickly becomes a despot. That doesn't go over well amongst a small group of dissidents, one of whom becomes pregnant. The situation comes to a head, as Xan tries to hold onto power in the face of a new life.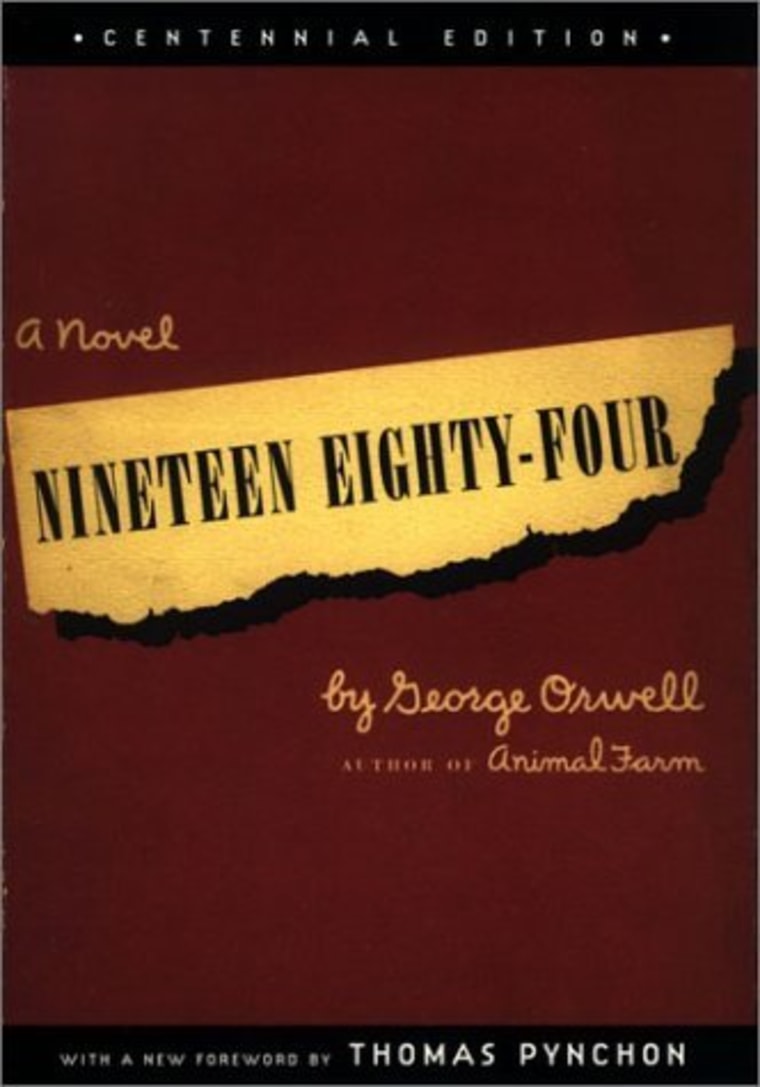 'Nineteen Eighty-Four'
by George Orwell(Plume)Mind control and government surveillance sounded slightly implausible when the book was published in 1949, but these Orwellian concepts were eerily prophetic. In Oceania, Winston Smith is a mouthpiece for the state but writes his true thoughts about the government down in an area not monitored by the Thought Police. He falls for Julia but this is no happily ever after, because Big Brother is always watching and doesn't dig it when people act and think and feel on their own. Mind control involves some pretty harsh tactics, including exquisitely inventive torture and brainwashing that President Snow would be keen to employ in Panem.
'The Road'
by Cormac McCarthy (Vintage)Moving through a burned and desolate America, a nameless father and son move doggedly toward the coast, keeping hope alive even as they are confronted with starvation, cold, and roving cannibals. McCarthy's Pulitzer Prize-winning vision of a post-nuclear world as grim as The Hunger Games' District 12, exploring themes of man's destructiveness, tenacity, and love.
What are you most looking forward to about the Hunger Games film adaptation? Is Jennifer Lawrence a good Katniss? Afraid the Capitol isn't going to be wacky enough?
Jennifer Worick is the author of more than 25 books (including Beyond the Family Tree: A 21st Century Guide to Exploring Your Roots and Creating Connections) and a publishing consultant; she can be found at The Business of Books.