Is Courtney Love a rip-off artist?
The grunge goddess has been mired in controversy lately, fighting for custody of her daughter, skipping out of rehab, allegedly bonking a fan on the head with a microphone, and exposing herself in public. Now, a radio producer is saying that he helped write a single from her new CD, "America's Sweetheart" — and she didn't give him credit for his work.
Rich Shertenlieb, a producer on the syndicated show Kidd Kraddick In the Morning, is telling people that two years ago, when he was a DJ in Atlanta, Love came in with the lyrics and some music to a song. Shertenlieb is also a musician, and the two of them finished the song together.
He claims he was stunned when he later heard the song as the new single, "Hold On To Me," without any credit given to him. "There were plenty of witnesses and much of it was taped," says a source. "Lawyers have been brought in."
Shertenlieb couldn't be reached for comment, and Love's rep had no comment.
Busey's fear factor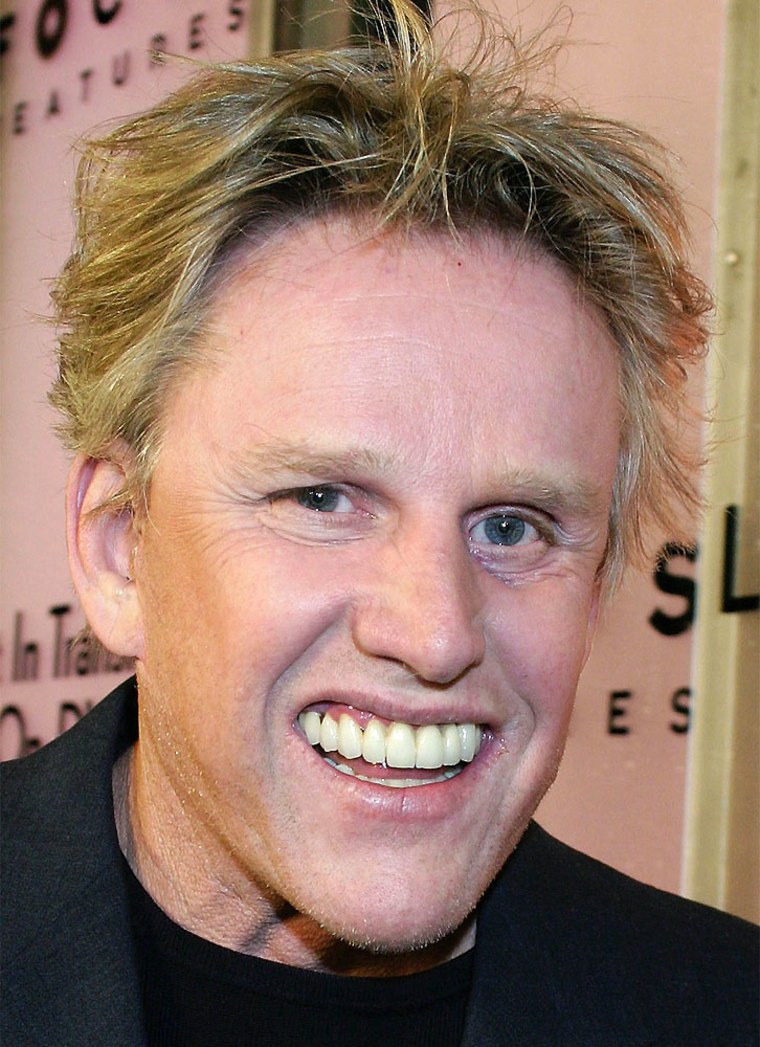 Interviewing Gary Busey isn't a double-edged sword: it's a machete.
That's what the "Fear and Loathing in Las Vegas" star pulled on the crew from a Swedish talk show called "High Chaparall."
"We had just walked in the door and he pulled out a long machete and said he was going to teach us what fear is," host Filip Hammar told Aftonbladet, according our translator. The paper reports he poked members of the TV crew in the crotch area in the big knife. "We were scared to death because we wound up in a situation where we didn't have control any longer.  With his background [a history of substance abuse problems], we didn't know what to think."
Happily, the interview went uphill from there. "There grew a strong love and respect," between Busey and the folks from "High Chaparall," according to Hammar. "Gary Busey showed himself to be one of the most fascinating people we've ever met.  . . . He's the perfect example of how an actor can be pretentious in an entertaining way."
Notes from all over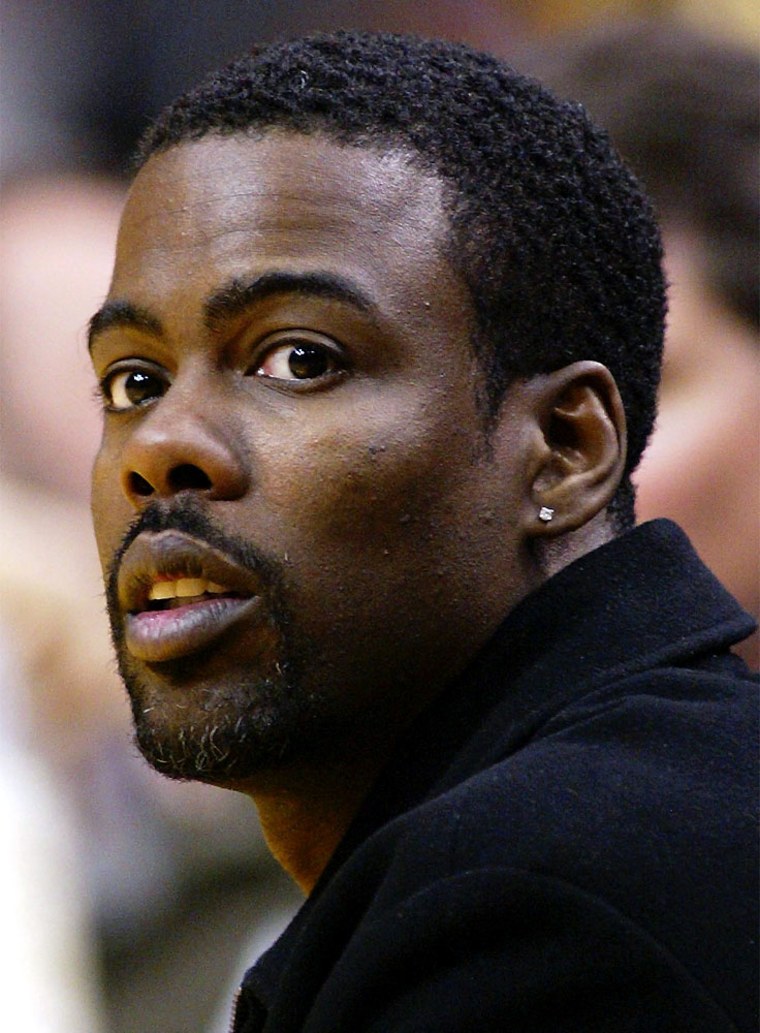 A woman shopping in Brooklyn with her two children in tow kept hearing someone behind her muttering "I can do this." She turned around to see Chris Rock. "He's having his second child and he's a little freaked out about it and saw her with her kids and it got him started," a source says. "So they talked about kids and whether the second is harder or easier than the first. He was really down to earth and concerned about being a good dad."  . . . Fans of Lil' Kim are worried that the singer's complexion keeps growing lighter, a la Michael Jackson — as is shown at AwfulPlasticSurgery.com.  . . . Megan Mullaly claims she was axed from doing a voice for "Finding Nemo" because she refused to do her Karen Walker — the nasal-voiced socialite from "Will & Grace." Mullaly told talk show host Wayne Brady that execs from Pixar assured her they wouldn't ask her to recreate her trademark high-pitched twang, then tried to get her to once the she started reading. So they ended up not using her voice, she claims.
Mondays through Thursdays on MSNBC.com