/ Source: msnbc.com staff and news service reports
Dick Cheney was "president for all practical purposes" during George W. Bush's first term in office and "fears being tried as a war criminal," according to Colin Powell's chief of staff during his time as secretary of state.
Col. Lawrence Wilkerson, who has known Cheney for decades, told ABC News that Cheney was a "very vindictive person."
"I simply don't recognize Mr. Cheney anymore," he added.
In his memoir, "In My Time: A Personal and Political Memoir," which was released Tuesday, Cheney claimed Powell had undermined Bush, by criticizing policy to people outside the administration. Cheney told NBC News that the book would see "heads exploding all over Washington."
Speaking to CBS Sunday, Powell accused Cheney of taking "cheap shots" at him.
In the ABC interview, Wilkerson suggested Cheney was adopting a tough stance in an attempt to forestall criticism or even prosecution.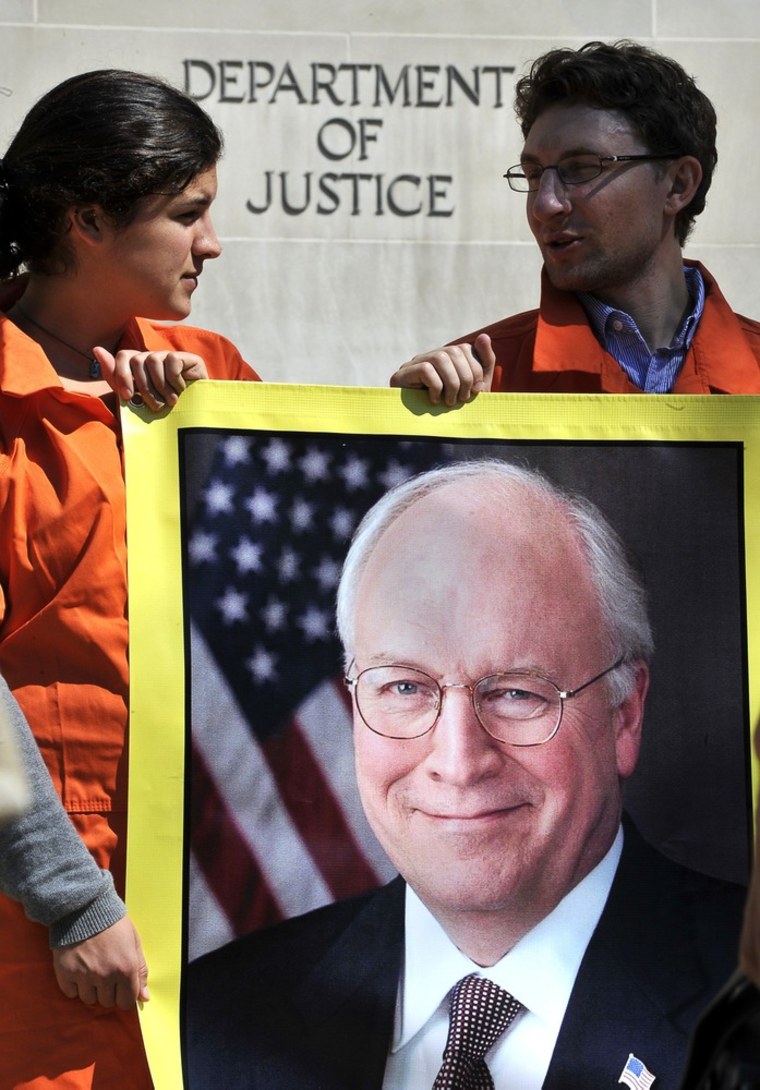 "What really sort of got my attention was this way in which he characterized it (the memoir): it's going to 'cause heads to explode,'" Wilkerson said. "That's quite a visual. And in fact, it's the kind of headline I would expect to come out of a gossip columnist, or the kind of headline you might see one of the supermarket tabloids write. It's not the kind of headline I would have expected to come from a former vice president of the United States of America.
"I think he's just trying to, one, assert himself so he's not in some subsequent time period tried for war crimes and, second, so that he somehow vindicates himself because he feels like he needs vindication. That in itself tells you something about him," he added.
"He's developed an angst and almost a protective cover, and now he fears being tried as a war criminal so he uses such terminology as 'exploding heads all over Washington' because that's the way someone who's decided he's not going to be prosecuted acts: boldly, let's get out in front of everybody, let's act like we are not concerned and so forth when in fact they are covering up their own fear that somebody will Pinochet him," Wilkerson added.
Former Chilean dictator Augusto Pinochet was arrested for war crimes.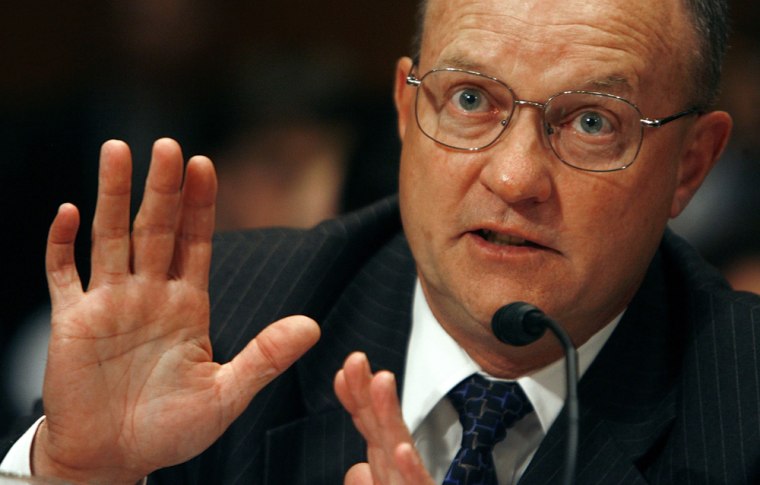 Wilkerson claimed in the interview that Cheney might be suffering from "angst" as, unlike Wilkerson and others in the administration, he did not serve in Vietnam War, receiving deferments instead.
Wilkerson added Powell was not opposed to the Iraq War; instead the former aide criticized Powell for "expressing too much support" for the invasion.
"From what I've read, Cheney seems to criticize everyone, including President Bush, Condoleezza Rice, Colin Powell, [Deputy Secretary of State] Rich Armitage, and a host of others except himself. Waterboarding is a war crime, unwarranted surveillance … all of which are crimes. I don't care whether the president authorized him to do it or not, they are crimes," he told ABC.
"Cheney was a good secretary of defense in my view. In fact I would put him up amongst the top three in the short history of the position. No longer do I feel that way, and I don't know what happened to Cheney," he added.
Wilkerson claimed that Powell was misled by Cheney and the CIA's director of central intelligence, George Tenet, before giving his key address on Iraq to the United Nations, during the run-up to the war.
"[Cheney] had been out there [to the CIA] a dozen times to put his personal imprint on George Tenet, John McLaughlin and others so that they would know positively what he wanted, and what he wanted was war with Iraq," Wilkerson said.
ABC News said Tenet declined to comment, but gives a different account in his own memoir.
Wilkerson told ABC that Cheney had always "coveted power."
"Something happened to Dick Cheney and it wasn't just 9/11," Wilkerson told the station.
"He wanted desperately to be president of the United States … he knew the Texas governor was not steeped in anything but baseball, so he knew he was going to be president and I think he got his dream. He was president for all practical purposes for the first term of the Bush administration."
Wilkerson, who left government with Powell in January 2005, worked for Powell for 16 years.  He said shortly after leaving office that he was somewhat estranged from his former boss.