Superman won't be married to Lois Lane anymore. Batgirl will get out of the wheelchair the Joker put her in and bop bad guys again. And the faces behind the masks of DC Comics' superheroes will be more reflective of an America that isn't as white as it used to be.
Changes like that were enough to have fans camped out in folding chairs in front of Midtown Comics' Times Square store Tuesday afternoon, waiting to snap up copies of Justice League No. 1 — the first of 52 DC comic books about to start over from Issue No. 1 — when it comes out on Wednesday.
But while those may be some of the most visually obvious alterations as the venerable publisher shakes up its entire fantasy universe, the biggest difference may be digital. Beginning Wednesday, all DC Comics will be available on digital devices such as the iPad the same day they hit comic-book racks.
Artist and DC Comics co-publisher Jim Lee, who drew the first issue of the new Justice League (DC's first-string superhero team) and was key in redesigning the appearances of iconic characters like Superman, Batman and Wonder Woman, told TODAY.com that the digital initiative will make comics "a more immediate experience.
"It's all about getting comics into the hands of new readers," Lee said. "We're trying to introduce these characters to new audiences."
"What we're doing is reaching out past the direct market," agreed DC co-publisher Dan DiDio, referring to the comics shops and bookstores that most comics fans have gone to for their four-color fix in recent decades. Nowadays, Superman and Batman may be bigger stars on multiplex and Xbox" screens than they are in print. "People who know the movies and video games don't necessarily know that comics are even being printed," DiDio said.
And part of that outreach involves readers who aren't necessarily white and male. Not to be outdone by archrival Marvel Comics, which earlier this month introduced a half-black, half-Hispanic Spider-Man, DC's "New 52" will feature black and Latino heroes prominently. There's even a lesbian superheroine: Batwoman (not to be confused with Batgirl, who is no longer disabled in her new incarnation), whom DC proclaims "the first LGBT character to star in an eponymous series published by either of America's Big Two comic book publishers."
But what about longtime comics fans and traditionalists who are accustomed to having their superheroes male and white (and their Superman in those little red underpants he always wore over his tights, which seem to have disappeared along with his marriage to Lois)?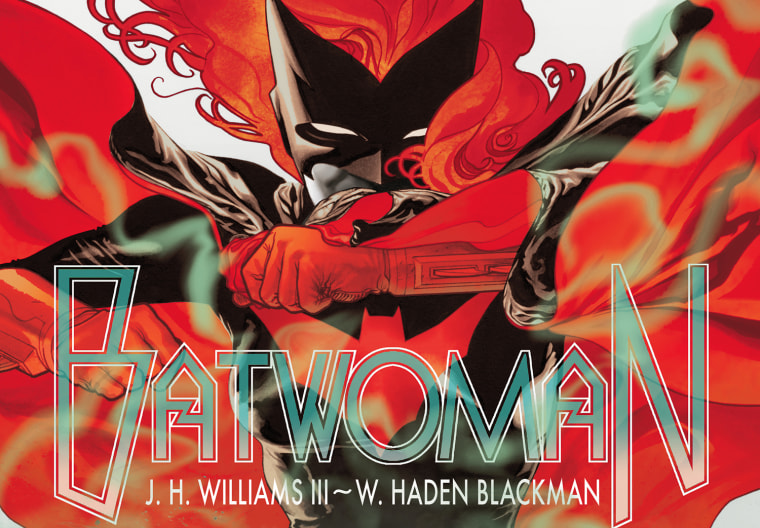 "At first, many fans voiced frustration and anger, but that slowly gave way to excitement and cautious optimism," said Gerry Gladston, who as co-owner of Midtown Comics has his finger on the pulse of fandom. "The reason for doing this is to make the characters more relevant and provide a better jumping on point for a new generation of readers, while reinvigorating current fans and lapsed readers."
"Being a creator is not just doing what the reader wants," Lee told TODAY.com. "If you don't have the ability to surprise readers, you run the risk of letting characters ossify."
Not to mention DC Comics itself, which at age 76 is doing its best to remain spry — and relevant in a digital age. "The DC universe was built in a specific time and place," DiDio acknowledged. "But it's a wonderfully diverse audience out there."
One that, hopefully, still wonders what the Man of Tomorrow is up to today.