Mel Gibson has said he was worried that "The Passion of the Christ" would get him ostracized in Hollywood — but The Scoop's source at the Oscars spoke with top stars and filmmakers about the controversial flick, and the overwhelming majority defended Gibson and his movie about the last hours of the life of Christ.
"I saw the film and I thought it was brilliant and amazing," Angie Harmon told our source. "Why is it that when people make movies about Buddhism or Islam it's fine and everyone's okay with it? But as soon as someone makes a movie about Jesus Christ there is an uproar?"
"I respect very much the passion that Mel's put into this," Susan Sarandon said. "My daughter Eva saw it already and told me she thought it was too violent for me to handle. And I trust her so I won't see it—but only for that reason."
"I think it's wonderful that a filmmaker would put his own money in and make something he has so much feeling about," "Godfather" director Francis Ford Coppola said. "If people don't approve, they should make their own movie that shows another perspective. That's the beauty of our system."
Other celebs who spoke out in defense of the film included Lara Flynn Boyle, Sandra Bullock, Donald Trump, Paul Sorvino, producer Jerry Bruckheimer, Kirk Douglas, Hillary Swank and Chad Lowe.
In fact, of all the celebs our source chatted with, only Jon Voight spoke out against Gibson. "I'm not happy with it," he said. "I have been to Israel and am very supportive of Jewish concerns. I have seen the movie and I don't think it was fair." When asked if he thought "The Passion of the Christ" was anti-Semitic, Voight replied, "I think I just answered that question."
Red-carpet rivalry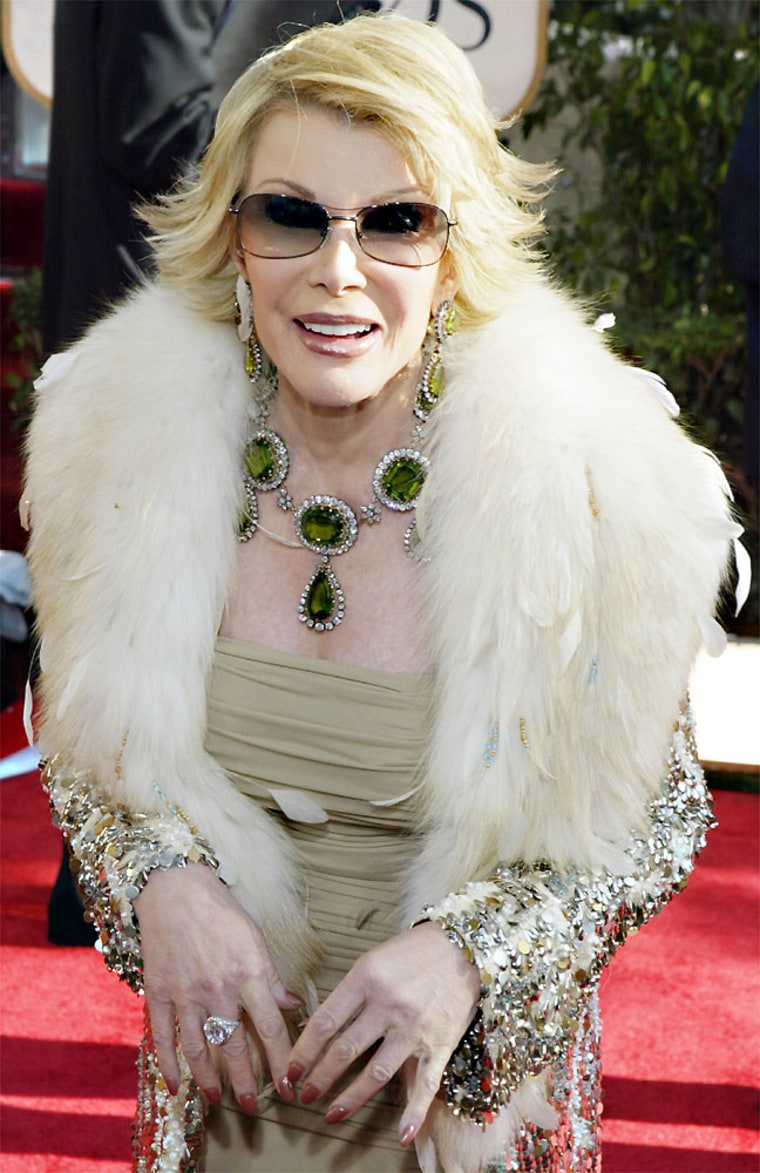 Joan Rivers got into a turf war with the BBC.
The caustic funnywoman was broadcasting her fashion critique from the red carpet at the Oscars for E! and kept butting heads and fighting over guests with a reporter for the BBC, says a source.
"Honestly, the BBC people were being sort of aggressive about grabbing [celebrities] and saying 'we're in a live shot' and then holding onto them forever," says a source. "Or they kept luring over guests who were talking to Joan by offering them M&Ms if they would stop talking to Joan and come over to talk to them. Joan and the BBC were bickering over Nicole Kidman for example. Joan was joking about it all, but it actually got pretty ugly at a few points."
A BBC spokesman couldn't be reached and Rivers' rep said she wasn't available for comment.
Notes from all over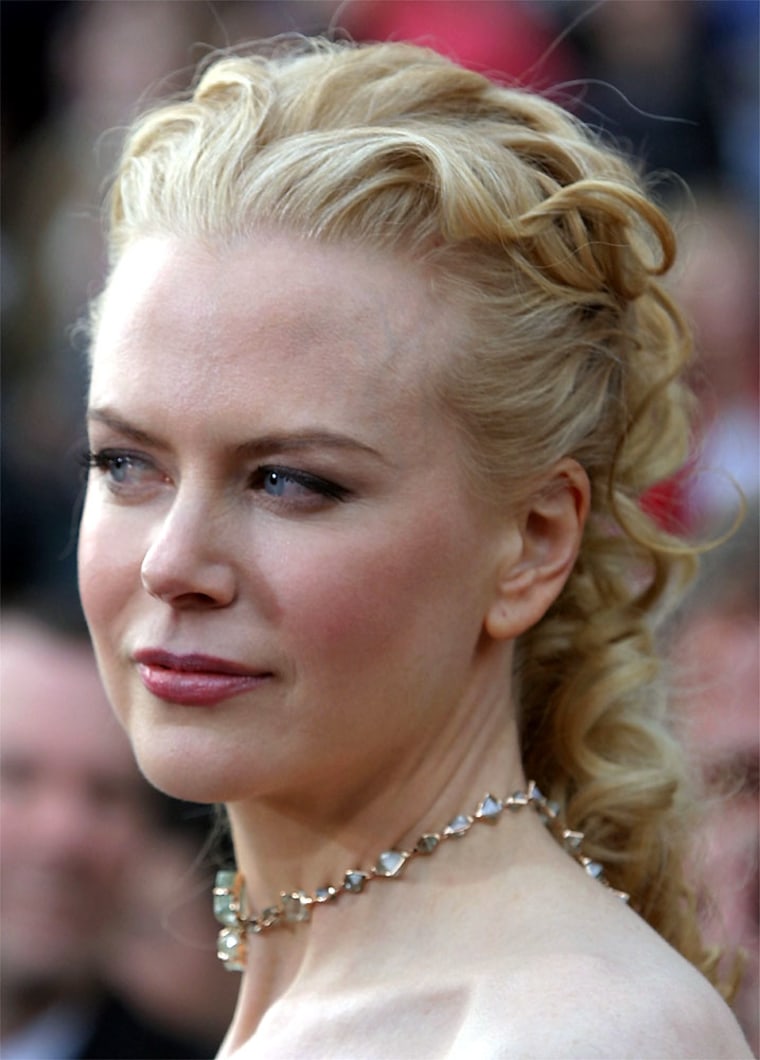 Isis Arruda, the woman who reportedly caused the split between Nicole Kidman and Lenny Kravitz, is speaking out. Caras magazine of Brazil asked the 21-year-old beauty if she believed a photo that was published of her and Kravitz dancing led to the breakup. "Yes. She must not have been pleased with what she saw," Arruda told the mag, according to our translator. "I spoke to him when our photo was published in the paper. He was a bit quiet, and didn't want to say anything. Lenny danced and talked to many women at that party, but only our picture was printed on the papers." She says the two had split long before the fateful dance, but have remained good friends. . . . The Oscar success of "The Return of the King" has driven up the price of collectors' editions of J.R.R. Tolkien's "The Lord of the Rings." Four rare first editions of the book will be auctioned in New York next month, and each has a pre-sale estimate of $20,000, according to Heritage Comics Auctions of Dallas, which is conducting the sale.   . . . "Jersey Girl" screenwriter and director Kevin Smith says the Jennifer Lopez character was inspired by his wife. "To this day, my wife still won't believe I wrote the film as a valentine for her because I kill her proxy off in the first fifteen minutes," Smith wrote in a letter explaining the film to marketers. "Regardless, she is my muse on the flick."
Mondays through Thursdays on MSNBC.com