The Versaces don't want the show to go on.
A musical is in the works based on the life of serial killer Andrew Cunanan, who fatally shot fashion designer Gianni Versace in 1997, and a source says the Versace family is "furious" and is looking into legal action to stop the production.
The play, "Disposable," is scheduled for later this year at the La Jolla Playhouse in California. According to the theater company's Web site, the musical will contain fictional characters, but is "loosely inspired by the life of Andrew Cunanan, the serial killer who achieved notoriety for the murder of fashion designer Gianni Versace. The authors intend 'Disposable' to be a metaphor for the repercussions of a culture obsessed with money, power and fame."
But a source says that Donatella Versace, the late designer's sister, is "furious" about "Disposable" and wants to put a stop to it. "She feels that it's glorifying a killer and that it besmirches her brother's memory," says the source, who adds that Versace has lawyers looking into "legal options."
A spokeswoman for the La Jolla Playhouse says that the company has not heard from Versace, and a Versace spokesman said he could not comment at this time.
Checking in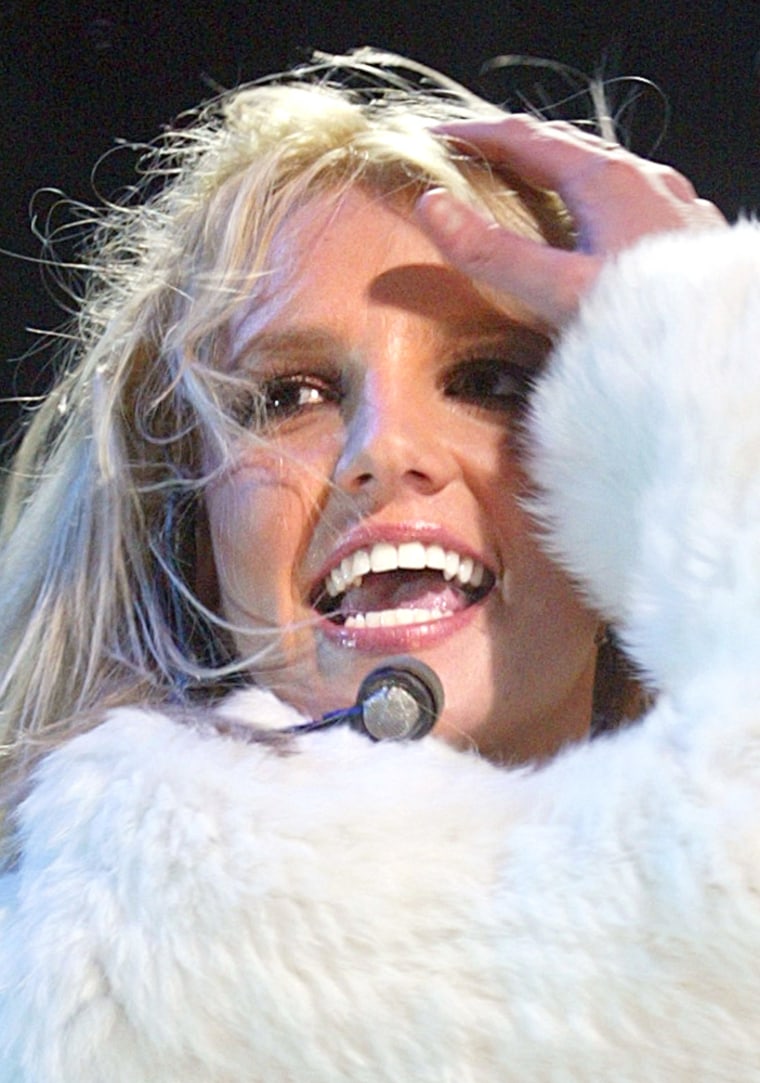 Britney Spears is calling her upcoming concerts the Onyx Hotel Tour—which came as a big surprise to some folks who are opening the Onyx Hotel in Boston this spring.
"We actually had some fans working for us who went onto her Web site and found out she was calling her tour by the same name," a spokesman for Kimpton Hotels, which is opening the 112-room Onyx Hotel in April, told The Scoop.
Here's how Spears' Web site explains the tour's name: "The Onyx Hotel is a unique, mysterious hotel powered by an onyx stone. Each guest who enters this hotel shines their own light into the onyx, and in return, makes their fantasies come to life." That's pretty much the same thinking that went into naming the Boston hotel, says the spokesman, who claims that similar language was used in the hotel promotional material. Kimpton trademarked the name Onyx Hotel last January, he says, but don't expect the group to sue Spears. "We were thrilled," he tells The Scoop. "We will offer her a night's stay there. In fact we'd like to go so far to say that we would like to create a Britney Spears Onyx Hotel Room."
No word on whether or not it's the bridal suite.
Notes from all over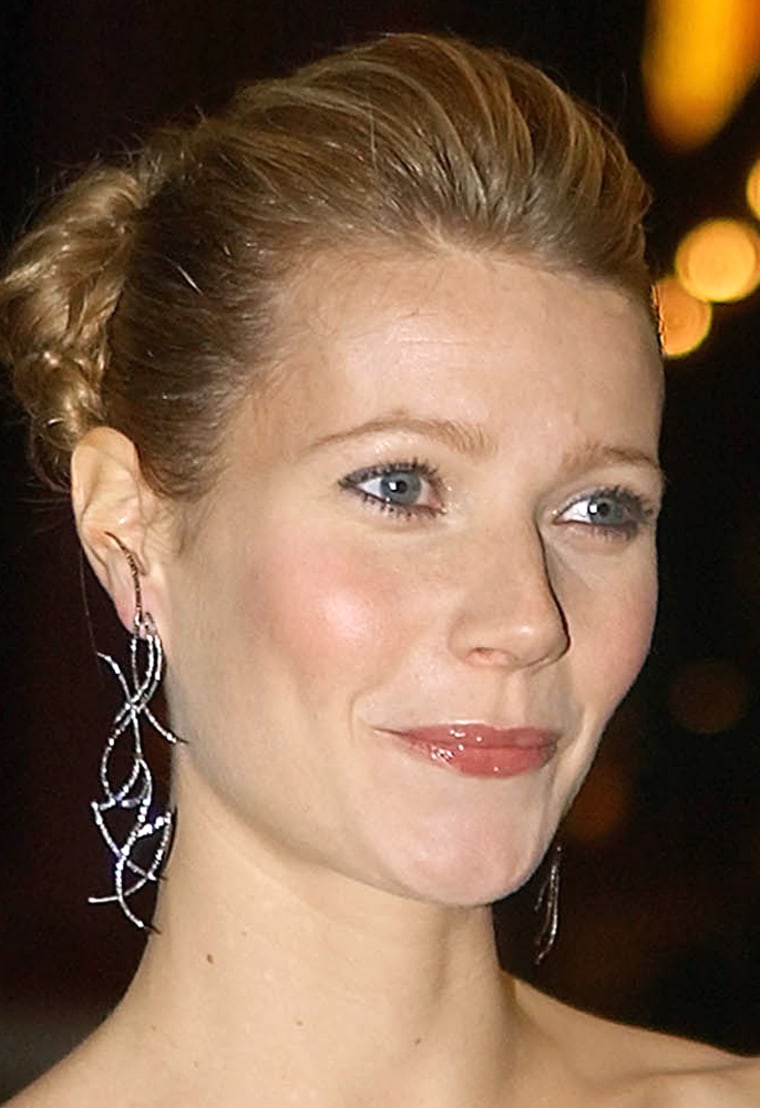 Gwyneth Paltrow is sounding like she might quit the acting biz. The "Sylvia" star was asked by Sunday Telegraph Magazine of London if having a child will be a good excuse to "not exactly retire, but..," "Definitely," Paltrow cut in. "And on 'Proof,' the movie I've just done and on 'Sylvia.'. . . Well, normally I hang around and joke around but I was so exhausted and I was kind of in my own zone about my father. But hopefully should I ever go back to work..." . . . Jessica Simpson's rep is denying buzz that the "Newlyweds" star is preggers.  . . . Tom Cruise didn't look amused when Brit TV host Jonathan Ross presented him with a gizmo to cut the hair out of his nose and ears, says one viewer. "He looked annoyed and gave a really phony laugh," says our source. A spokesman for the show insists that the star took the joke well. "I don't think he was annoyed," says the rep. "He seemed slightly uncomfortable when he was opening it, as the host mentioned that it was a gift that you needed batteries for. But Tom laughed his head off when he saw it."
Monday through Thursday on MSNBC.com.