Michael Jackson may not be converting to Islam, but the Nation of Islam sure is courting the embattled singer.
"They are trying very, very hard to get Michael into the fold," a source tells the Scoop. "It would be like the Scientologists having Tom Cruise. It's full-court press time.  . . .Jermaine [one of Michael's brothers] is already a member, and it wouldn't surprise me if those reports that Michael had joined the Nation of Islam were leaked by Jermaine." Stories that Michael Jackson has joined the controversial church were denied last week by his lawyer and, as reported here earlier, Jermaine has leaked stories to the media about the child abuse case without his defense team's okay.
Meanwhile, Final Call, the official newspaper of the Nation of Islam, has been declaring Jackson's innocence. "Innocent Until Proven Guilty" ran one headline in the news section, and the article attacked the "slander of Mr. Jackson by the news media" as well as the "unprofessional manner" of Santa Barbara District Attorney Tom Sneddon.
'Pumpkin' bashing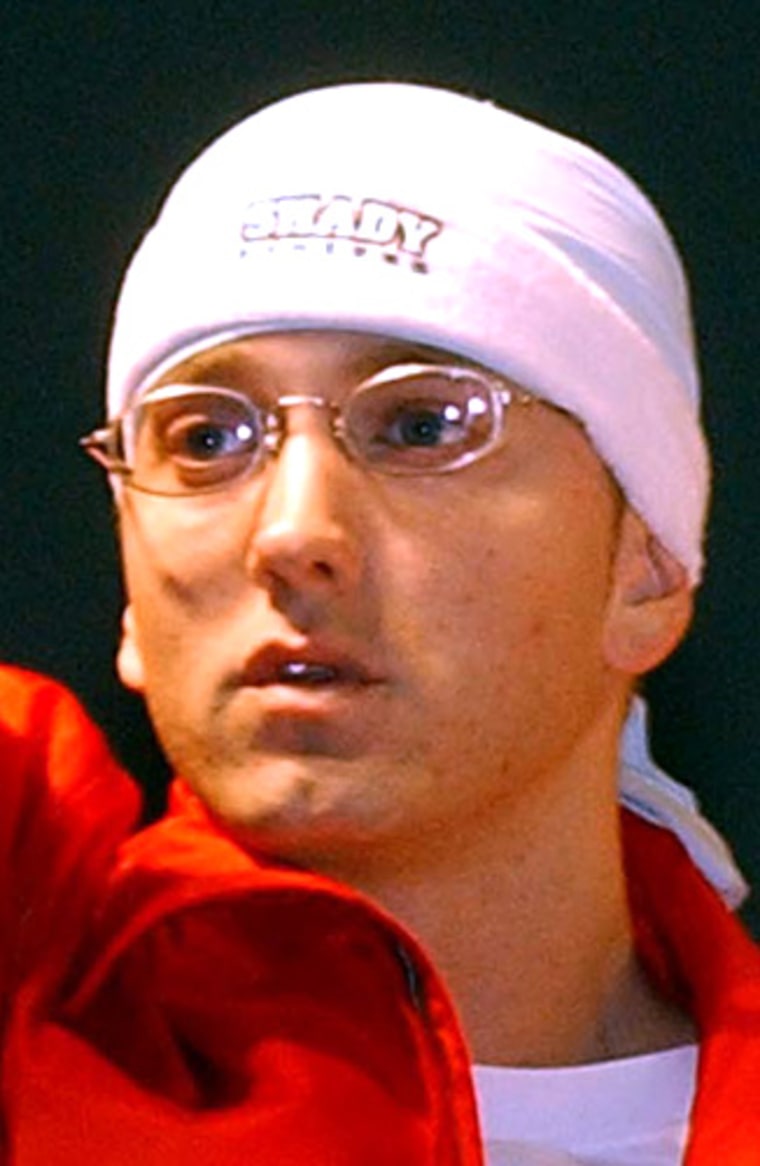 First, Eminem's old racist song was revealed. Then those president-bashing lyrics. Now, an alleged former sweetie is supposedly threatening to tell all.
A report quoting an alleged former lover of Eminem -- a.k.a. Marshall Mathers -- appeared on an Internet news site and has been making the rounds on blogs, chatrooms and rap news sites. If true, the most horrifying detail for the rapper might be that his ex-honey called him "Pumpkin." According to the report: "Marshall, or 'Pumpkin' as I used to call him, was a very tender, very giving partner."
Eminem has apologized for those racist lyrics, but his rep scoffed at the latest report. "This is the stupidest thing I've ever seen," he e-mailed the Scoop. "We are not even gonna respond to it."
Notes from all over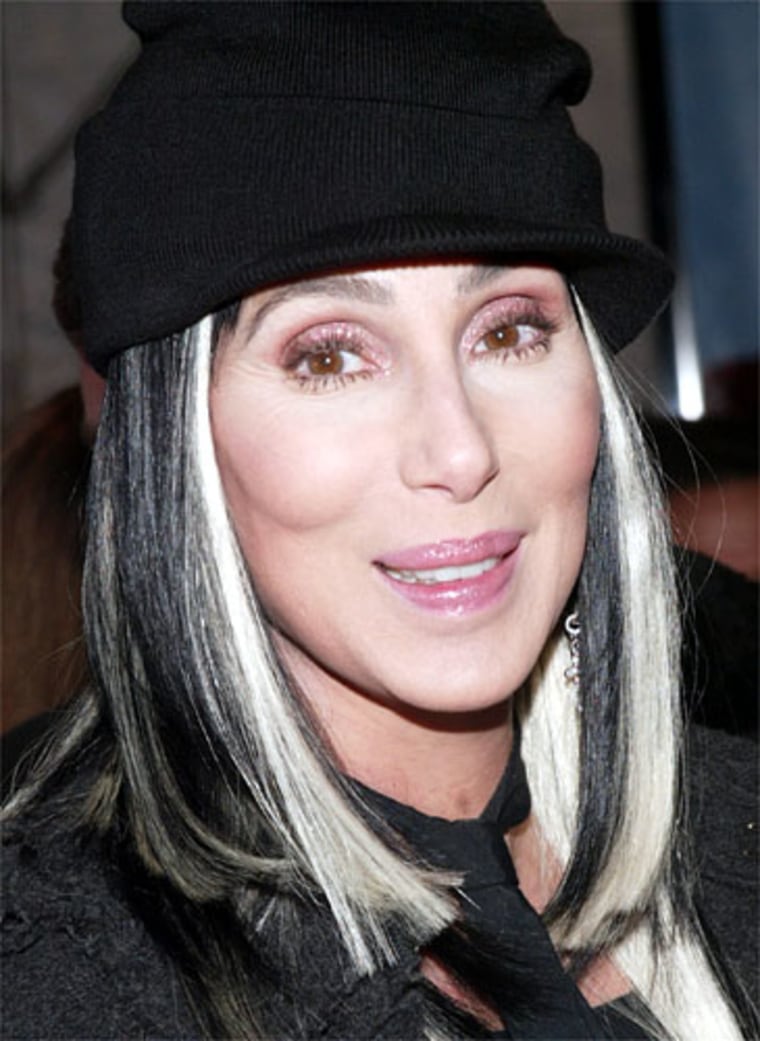 Some of the racier takes from "Stuck on You" of Cher and 17-year-old Frankie Muniz in bed ended up on the cutting room floor. Cher is telling people she hopes they make it to the DVD. . . . Cyndi Lauper says she hated being really famous. "People would look at me all the time which made me feel uncomfortable and I would hide away in my apartment," the singer told the London Mirror. "I wasn't at all prepared for my success but people out there think that it's such a big deal to be famous. I can't stand that show "Pop Idol" ["American Idol" in the U.S.] because it's about getting into music for all the wrong reasons. It's about being famous, not being musically creative." . . . Nicole Kidman has a problem with "Master and Commander." The film, starring her rumored former sweetie Russell Crowe, didn't have enough babes. "You need some girls in movies," Kidman told the Daily Mirror. "The world needs girls, movies need girls."
Jeannette Walls delivers the Scoop Monday through Thursday on MSNBC.com.