Michael Jackson's legal team has a message for Jermaine Jackson: Beat It.
The embattled pop star and his handlers are "pretty outraged" with Michael's older brother for comments he has made to the media regarding the child molestation charges against Michael, a source close to the singer tells The Scoop. Jermaine has told interviewers that the police roughed up Michael and he also called the case "nothing but a modern-day lynching."
"Jermaine is not out there speaking for Michael -- he's totally hurting him," laments the insider. "The last thing Michael needs is for his dysfunctional family talking for him. Now people are saying he had a dislocated shoulder. He was on camera flashing a peace sign. It's going to make Michael look like a liar. Jermaine is not as close to Michael as he wants the world to think." The source says that Jackson "has a slight bruise which is being evaluated" and "doesn't plan to play the race card -- at least, that's not the strategy at this time."
Jackson's rep couldn't be reached for comment.
Are they gonna go separate ways?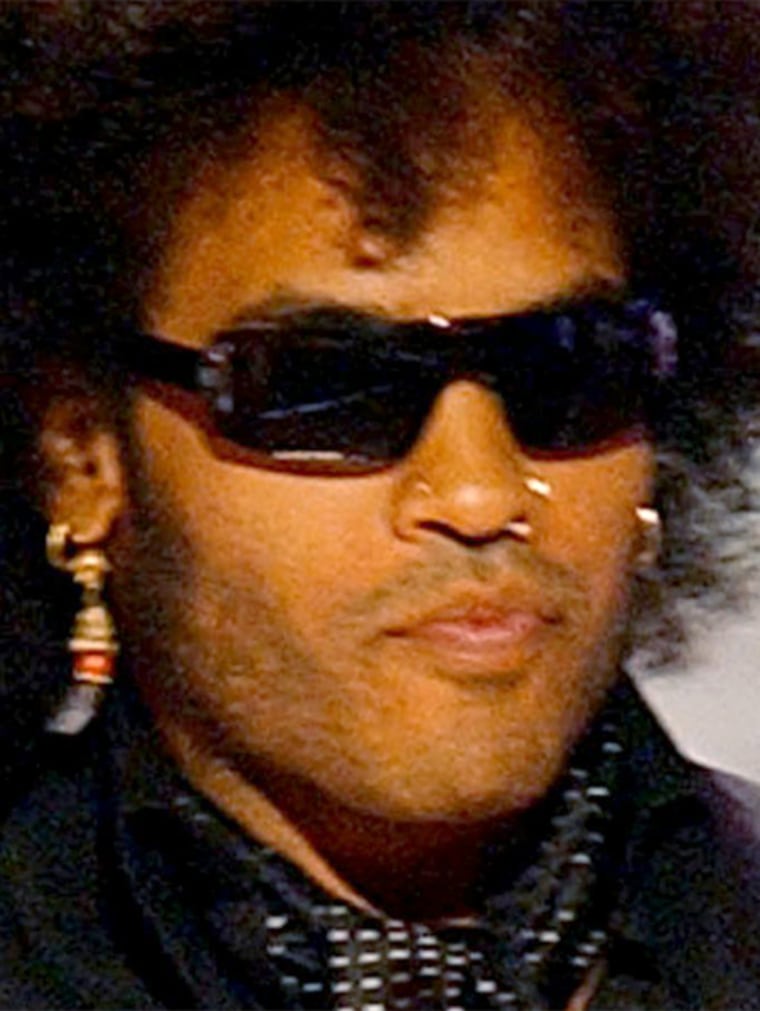 Looks like the romance between Nicole Kidman and Lenny Kravitz has gone cold.
The "Cold Mountain" star was expected to show up for the Australian premiere of her latest film this week with her rumored sweetie in tow, but she caused a buzz when she walked the red carpet solo. Now come reports that Kravitz has a new flame, Brazilian artist Isis Arruda.
The couple is pictured dancing in the Aussie mag New Idea, which quotes Arruda as saying, "It's over between Lenny and Nic."
Arruda's mother Rosania, was also quoted as saying, "Isis has known him for several years. He is a great person, a beautiful person. . . . We love him. They are wonderful together. We are very pleased."
Reps for Kravitz and Kidman didn't return calls.
Notes from all over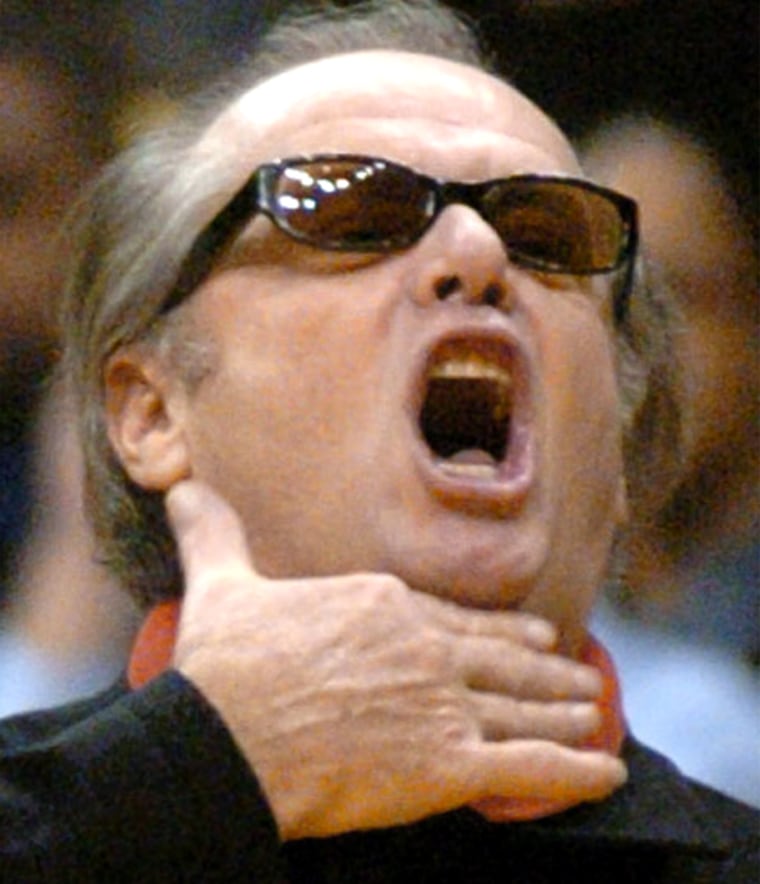 Jack Nicholson expected to be given a lot while he filmed "Something's Gotta Give." The bawdy actor demanded extensive perks, according to the UK's OK mag, including a large-screen satellite television, a treadmill, and a tanning bed. Diane Keaton, by comparison, wasn't a diva at all.  . . . Scientology wants people to know it's not in the dating business. A New Zealand newspaper recently ran an article about a dating service, Affinity Consulting International, that allegedly charged one customer more than $250,000. It's now saying that, contrary to its original assertion, Affinity Consulting International has no links to Scientology. What about Affinity Exchange, an international dating service that was run by a Scientologist and referred to the teachings of Scientology founder L. Ron Hubbard on its web site? "Scientology doesn't run businesses," a Scientology spokeswoman snapped at The Scoop. If however, Scientologists want to run businesses and urge their clients to follow Hubbard's teachings, that's their right . . . Ben Stiller has dealt with the rat race in Hollywood - but that didn't prepare him for a ferret. The "Zoolander" star needed a rabies shot after he was bitten by the varmint while filming "Along Came Polly." "I didn't do anything I swear," Stiller said, according to IMDB. "We were doing this final scene where I come running after Jennifer [Aniston, his co-star] and I'm holding the ferret. He did this crazy turnaround thing and he literally attached himself to my chin and then he didn't let go. He was holding onto my chin. I had to get a rabies shot. I didn't provoke him at all. Their teeth are sharp, like razors. I mean they're rat-like creatures. It was a horrible experience."
Jeannette Walls delivers the Scoop Monday through Thursday on MSNBC.com.