Eminem didn't dis the president — or at least he didn't do it for public consumption. Lyrics sung by the controversial rapper saying he'd "rather see the president dead" than sing for money were posted on the Drudge Report and are causing outrage among Bush supporters.
But now Eminem's rep is fuming that those lyrics were not necessarily going to be included on one of his CDs.
"That was from an unfinished track that was lost or stolen," the rapper's rep told The Scoop. "It was not anything we released, and may not have ever been released at all."
Another source says that Eminem may not be prepared to face the sort of wrath endured by the Dixie Chicks, who reportedly received death threats when one of them said she was embarrassed by Bush.
"Eminem caused a lot of controversy — and publicity — with those homophobic lyrics of his," says the source, "but this sort of stuff could get you some serious boycotting."
Joke on Jackson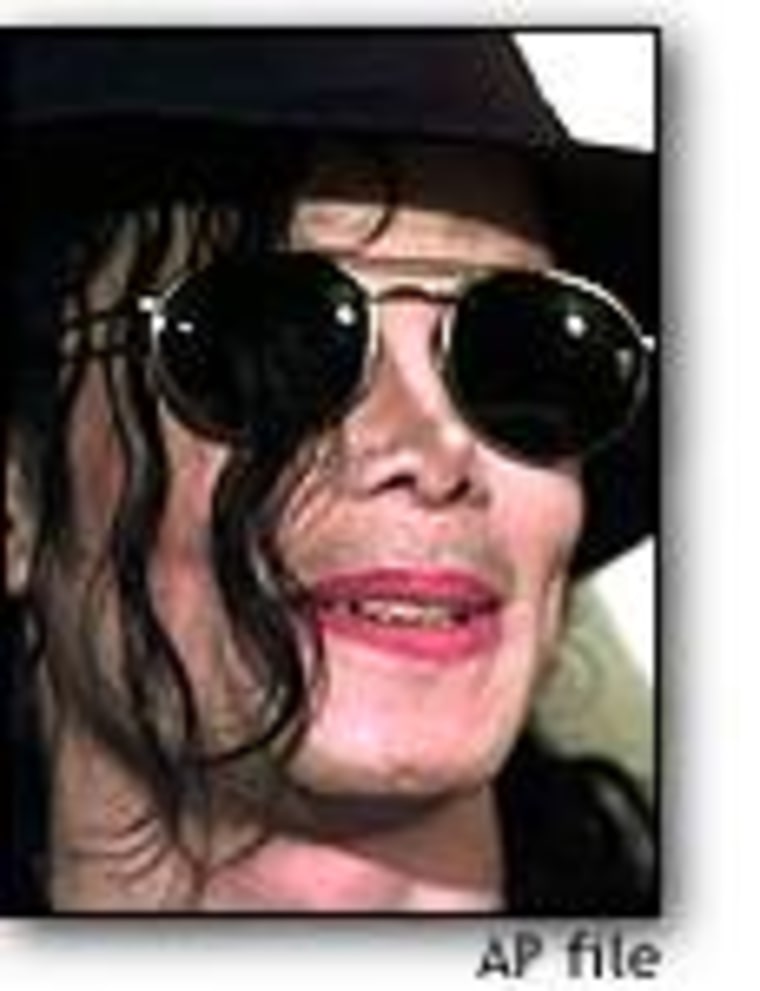 Some Amazon user out there doesn't believe that Michael Jackson is innocent.
An anti-Jackson hacker got into the on-line book-seller's web site and under the heading "Top Customer Recommendations," listed a variety of books and other items with sinister titles or double entendres relevant to Jackson current predicament. Among the recommendations: a six-piece gift package called Thank Heaven for Little Boys, and the books "Identifying Child Molesters," and "Coping With Prison: A guide to Practitioners on the Realities of Imprisonment."
Notes from all over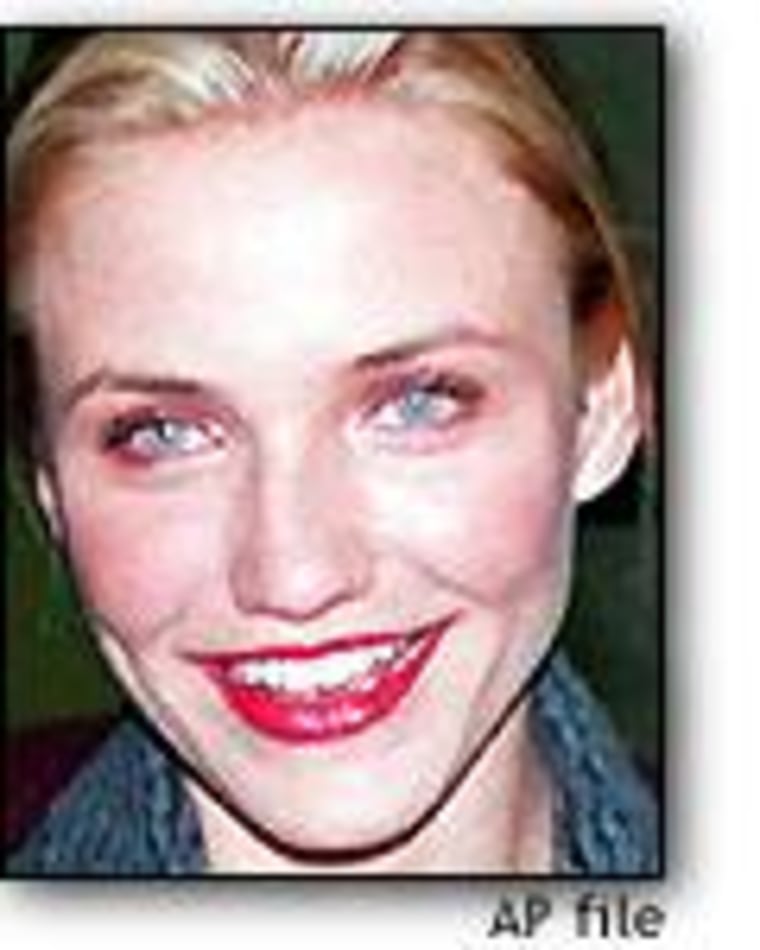 Don't buy that toaster for Cameron Diaz and Justin Timberlake quite yet. Timberlake's Granny doesn't think the relationship is all that serious — and she doesn't seem to have a terribly high opinion of Diaz. "I don't think she is ready for marriage," Sadie Bomar told the British mag Heat. "She isn't that mature. Justin isn't thinking about her that way. When I saw them they didn't seem that much in love. The two of them just didn't seem connected." . . . No wonder Russell Crowe didn't want those pictures of him at a German strip club to get out. Bild, the German mag that snapped the photos of the "Master and Commander" star partying without his pregnant wife, is now reporting that the comely blonde with him in the pics is Nova Meierheinrich, a TV host he flirted with at the Berlin Film Festival last year. Crowe's rep tells The Scoop that nothing salacious was going on. The outing, she says, was organized by the "M&C" studio, and she insists that Meirheinrich is nothing more than "a friend. . . . Speaking of possibly compromising photos, Mick Jagger reportedly doesn't want the queen to release pics of him getting — shudder — knighted. He's worried about further upsetting his fellow Rolling Stone, Keith Richards, who has blasted Jagger for accepting the knighthood. "It's not what the Stones are about," Richards has been quoted as saying. "I thought it was ludicrous to take one of those gongs from the establishment when they did their very best to throw us in jail. I don't want to step out on stage with someone wearing a f***ing coronet and sporting the old ermine."
Jeannette Walls delivers the Scoop through Thursday in MSNBC Entertainment.