Don't expect any of Michael Jackson's staff to blab to the tabs. The embattled entertainer — who is facing child molestation charges — makes all of his employees sign "incredibly prohibitive" confidentiality agreements, says a source who has seen one of the contracts.
"They're quite long and just astonishingly strict and anyone who violates them has to pay mind-boggling amounts of money," says the source. "For example, if something appears in a magazine, the source of that information has to pay something like $20 per issue with a minimum of $1 million. For a TV show I think the minimum was $6 million."
What's more, anyone who sets foot in Neverland — whether they work for Jackson or not — has to sign a three-page confidentiality contract.
Jackson's rep, while not addressing the specific dollar amounts, confirms the existence of the contracts.
"Yes, that's correct, they're quite strict," spokesman Stuart Backerman tells The Scoop. "Anyone who enters Neverland has to sign that confidentiality agreement. It's a three-pager and addresses a variety of issues. . . . There's a slightly different one if you're working for him. But even people who merely go to Neverland, who never see [Jackson] and have nothing to do with him, have to sign it."
Baby love
Meanwhile, Michael Jackson got an unexpected endorsement. A re-run endorsement.
Yesterday's broadcast of "The Wayne Brady Show" featured a segment in which Penelope Ann Miller told about a friend who got into an elevator in Las Vegas with her baby and how the child got its cheeks pinched by Jackson. The friend thought the pincher was a Jackson imitator and sternly reprimanded the man, saying she wouldn't let him touch her baby if he wasn't wearing gloves.
The woman later found out that the baby grabber was actually Jackson and was photographed with him — at which point, Brady interjected rather emphatically, "Michael Jackson is a good guy!" The Emmy-winning host repeated his declaration for emphasis.
"That show was actually taped before Halloween so Wayne's comments weren't in reaction to the [current] scandal," says a source, "but I can't believe that their choice of a show discussing Michael Jackson was an accident."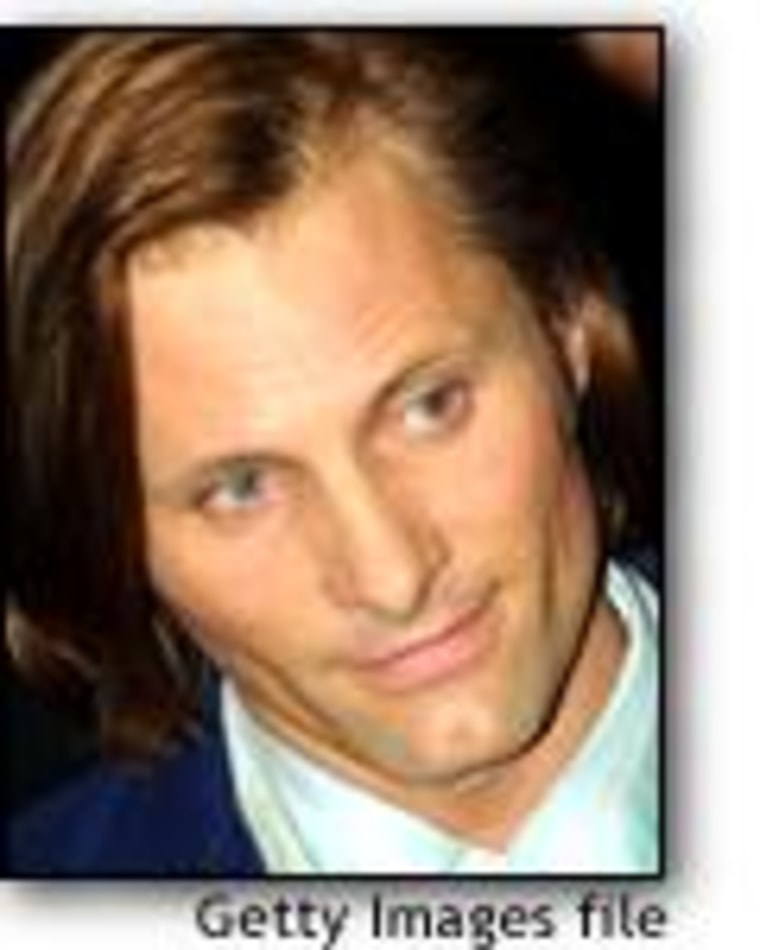 Looks like Dame Judi Dench won't be starring in too many more Miramax films. The star who appeared in "Shakespeare in Love, "Iris," "Mrs. Brown," and "Chocolat" has had a falling out with Miramax head Harvey Weinstein. "Oh, Harvey's gone off me," Dench told the London Telegraph. "Perhaps he knows I've had his tattoo removed from my bum."
Jeannette Walls delivers the Scoop Monday through Thursday in MSNBC Entertainment.