/ Source: TODAY staff and wire
Heritage Auction Galleries said a 1939 comic book in which Batman makes his debut has sold at auction in Dallas for more than $1 million — setting a record for the amount paid for a comic.
The rare copy of Detective Comics No. 27 from 1939 went for $1,075,500 Thursday. A Heritage official said it was sold on behalf of an anonymous consignor and the buyer wished to remain unnamed as well.
"The buyer wanted to be extremely anonymous, but I can say he's a very serious comic book collector and has been since childhood," said Greg Rohan, president of Heritage Auction Galleries.
Seven people from at least three different countries participated in the auction over the Internet. From the outset it was clear that the stakes would be high; in pre-bidding before the auction officially began, the price of the pristine comic had climbed to $500,000.
The auction itself lasted a total of eight minutes — an eternity in the auction world, Rohan said.
"Often you sell things in a minute or two," he explained. "We had a live sale room, and I was actually in the live sale room in Dallas. It was very exciting. There were gasps — huuhhhhh! — every time it hit another big plateau."
Barry Sandoval, director of operations for Heritage's comics division, said he and his colleagues were "flabbergasted" by the final price. But the factors that pushed the price to such dizzying heights were the comic's rarity and its quality. On a scale of 1 to 10, it was graded an 8, or "very fine."
"Your usual comic from that age is falling apart, dog-eared, moldy ... and there are simply not that many surviving copies to begin with," Sandoval said. "Maybe 50 to 100 even exist, and this is the nicest copy of it we've seen."
Sandoval said the consignor bought the 64-page comic in the late 1960s for $100. The comic book features Batman on only six pages — but, hey, it's Batman's official debut.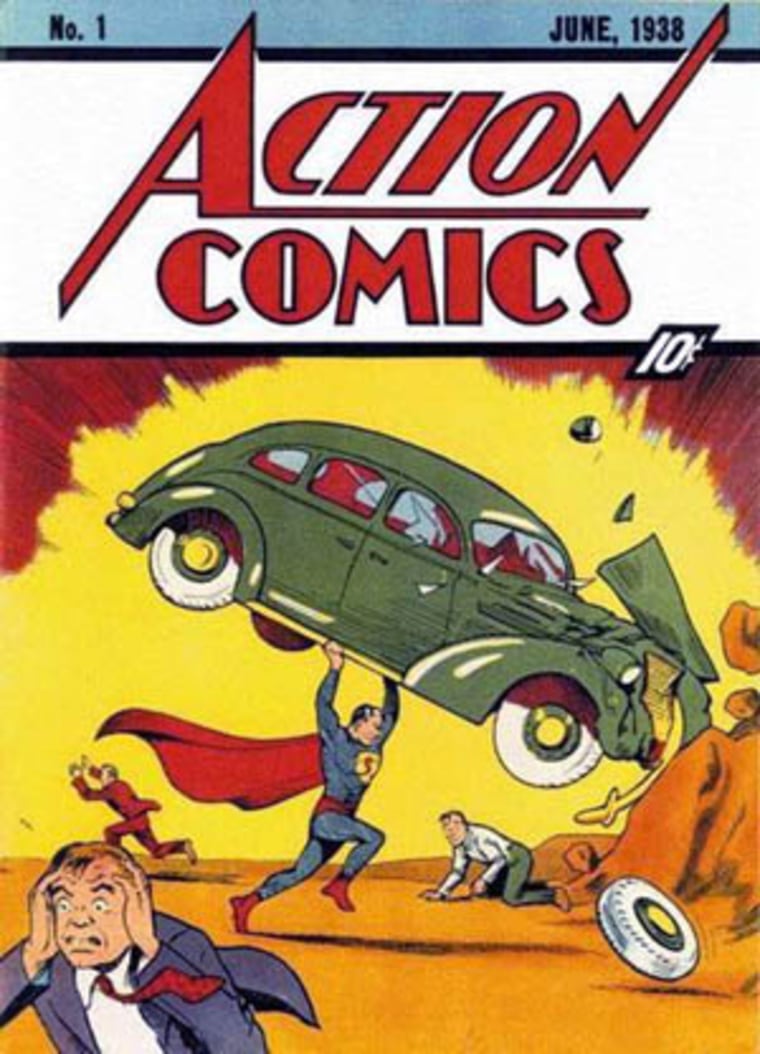 "He was sort of a grim character back then," Sandoval said. "In the last couple of panels, it's revealed that Batman is Bruce Wayne. The only other major character who's in that first story is Commissioner Gordon. Robin was still in the future, the Bat Cave was still in the future, all of the trappings that are really familiar to fans were all in the future at that point."
It turns out that it's been a big week in the comic-book auction universe. On Monday, a copy of the first comic book featuring Superman sold for $1 million in a sale between a private seller and a private buyer. The comic was a 1938 edition of Action Comics No. 1.