Confession time: How much of the stuff that's crammed into your closets, attic and basement do you actually need or use? We're talking about the bridesmaid dress the bride swore you'd wear again, the books your kid never read and the inline skates you bought on a whim. But before you haul your random clutter to the dump, find out if there's a greener way to get rid of it. These organizations will take all that junk off your hands and recycle it or give it to those in need.
Home goods
Animal shelters are often desperate for donations of soft blankets, thick towels and linens to use in the animal cages. To find a shelter near you, visit Pets911.com.
Contribute your used furniture, such as beds, couches and dining-room tables, to your local chapter of the National Furniture Bank Association (nationalfurniturebank.org). The organization provides furniture to victims of hurricanes, floods and earthquakes. It also helps families living below the poverty level and women and children who are starting over after fleeing violent homes.
Electronics
The World Computer Exchange is a nonprofit that aims to keep computers out of landfills by giving them to disadvantaged kids in more than 65 countries. Visit worldcomputer ­exchange.org to learn how to donate your unwanted laptops and desktops.
To find local organizations that ­accept used computers, televisions, cell phones and empty ink cartridges (which can be refilled or recycled), visit Earth911.com/electronics.
Donate your old computers, ­printers and software to the National Cristina Foundation (cristina.org), which supplies electronics to charities across the country that support at-risk children, people with disabilities and the underprivileged.
The National Coalition Against Domestic Violence (ncadv.org) accepts used cell phones and gives them to women who might need one in an emer­gency.
Handheld electronic gaming systems are one of the items most ­requested by troops stationed abroad. If you have one to donate, visit Games for Heroes (gamesforheroes.com); the group will send it to U.S. soldiers ­stationed in Afghanistan and Iraq.
The Get-Well Gamers Foundation (getwellgamers.org) collects video-game systems and games and distributes them to a network of more than 40 children's hospitals and treatment facilities across the country.
Clothing
Donate old suits, dresses, work-appropriate clothes and accessories to DressForSuccess.org, a nonprofit that helps dis­advantaged women find and maintain employment. Clients ­receive one suit when they get an ­interview and are eligible for another after they land a job. Career Gear (­careergear.org) is a similar program that collects used men's clothes.
Visit DonateMyDress.org to find locations in your area where you can donate prom dresses and formal wear for underprivileged young women.
Brides Against Breast Cancer (bridesagainstbreastcancer.org) accepts wedding gowns, slips and veils and sells them at events across the country. All proceeds go to Making Memories.org, a foundation that grants final wishes to women who have ­terminal breast cancer.
You can donate worn-out fleece clothing to Patagonia's Common Threads Garment Recycling program (patagonia.com). Drop them off at a local Patagonia store and they'll be ­recycled into new clothes.
The charity Soles4Souls (soles 4souls.org) was formed after the tsunami hit Southeast Asia in 2004 in ­order to provide shoes to people who had lost everything in the storm. ­Today the nonprofit accepts gently used footwear and sends it to people in need here and around the world.
Sports equipment
At iLoveSchools.com, teachers post wish lists for items they need that are beyond their school's budget; many request sporting goods such as jump ropes, hula hoops and basketballs.
You can contribute just about any type of sports equipment—from tennis ball hoppers to old team ­uniforms — to SportsGift.org. The group uses your donations to create community sports programs for under­privileged children worldwide.
Nike's Reuse-A-Shoe campaign collects all brands of used athletic shoes, which are recycled and turned into everything from basketball courts and running tracks to new athletic shoes and gear. To find drop-off locations, visit nikereuseashoe.com.
One World Running (oneworld running.blogspot.com) accepts gent­ly used running sneakers and sends them to people in need. You can also visit RecycledRunners.com to find other organizations in your area that will ­benefit from your used sneakers.
Books and media
The Global Literacy Project collects used books for its worldwide ­literacy programs; read up on donation guidelines at glpinc.org. Or bring your old books to your local Salvation Army or Goodwill thrift store.
Donate gently used kids' books to ProjectNightNight.org. The reading material will be added to the orga­nization's "Night Night" tote bags — along with a secu­rity blanket and stuffed animal — which are given to homeless children.
Before you recycle that stack of magazines, pass them along to someone else. Local hospitals, women's shelters and retirement homes may be happy to take them off your hands.
If you have DVDs your kids no longer watch, contribute them to children's hospitals and pediatric wards via KidFlicks.org.
Miscellaneous
If you have a big-ticket item to give, such as a car or truck, ­consider donating it to Big Brothers Big Sisters' Cars for Kids' Sake (bbbs.org). The group will pick it up (even if it doesn't work!) and resell it; the proceeds will benefit the Big Brothers Big Sisters programs in your community. Other charities that accept vehicle donations include Habitat for Humanity (habitat.org) and the American ­Diabetes Asso­ciation (diabetes.org).
UniteForSight.org accepts non-prescription sunglasses and sends them to people in Africa who don't have access to eye care.
The Mr. Holland's Opus Foundation, inspired by the movie about a dedicated music teacher, ­refurbishes used instruments and gives them to underfunded school music programs. Visit mhopus.org to learn more.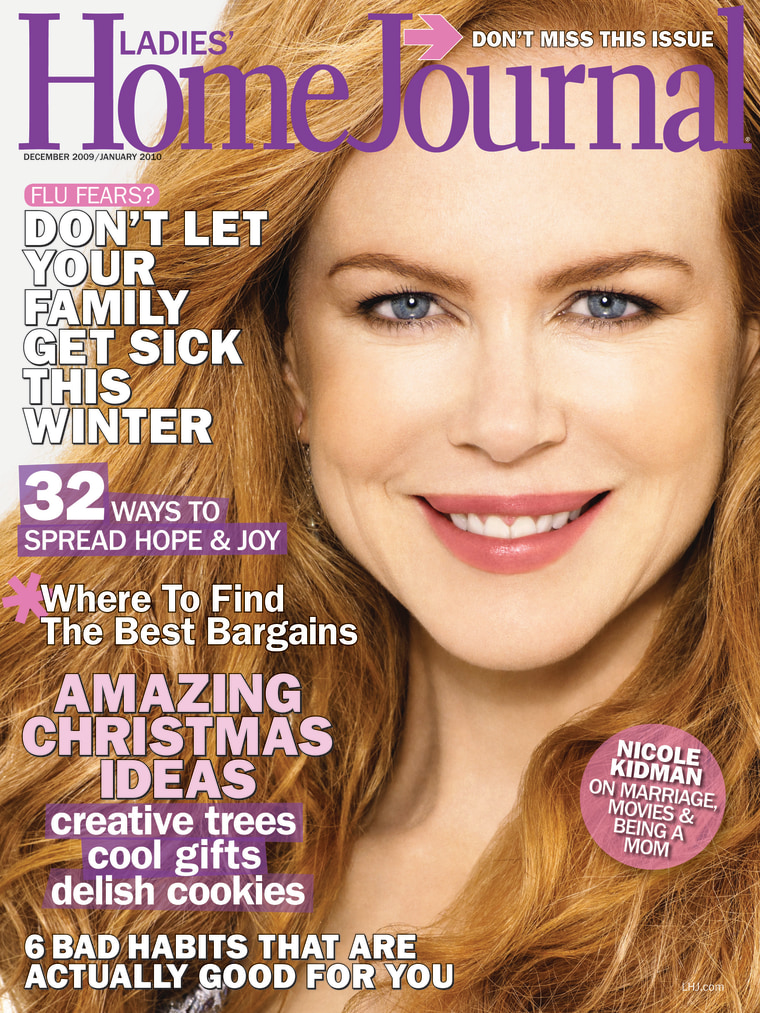 Deductions made simple
Get a tax break for doing good! Follow these tips from Amy McAnarney, executive director of the Tax Institute at H&R Block, to write off your contributions the right way.
Do a background check. Before you donate to a charity, make sure it has 501(c)(3) tax-exempt status. Visit IRS.gov or CharityNavigator.org.
Record every item you contribute and its fair-market value, which is the amount you'd typically pay for it at a thrift store. "The IRS keeps a close eye on charitable deductions, so be careful not to overstate yours," warns McAnarney. Publication 561, located on IRS.gov, can help you figure out the value of various items.
Get a receipt or a letter of acknowledgment from the charity you give to that includes its name, the date of the donation and a list of contributed items. If you donate something valued at $5,000 or more (such as jewelry), you must get an appraisal before you can claim it.
Use the right forms. If you make a noncash donation totaling more than $500 in value, file it using Form 8283 ("Noncash Charitable Contributions"). Report items of lesser value on lines 16 through 19 of Schedule A on Form 1040.