Is it time to install a few more bedrooms at Neverland?
Michael Jackson is telling people he wants to adopt more children. The baby-dangling star — whose career was nearly derailed because of child molestation accusations — already has three children, but now he's saying he'd like to adopt at least seven more. "I want a big family," he recently told L.A. radio host Rick Dees. "More and more children." In fact, he said that he'd eventually like to have more kids than his father did. There were nine siblings in the Jackson family.
"It's not like he has a specific strategy or he's in touch with adoption agencies about this," Jackson's rep told the Scoop. "If indeed he did say that, he was just speaking about his love of children."
More lip service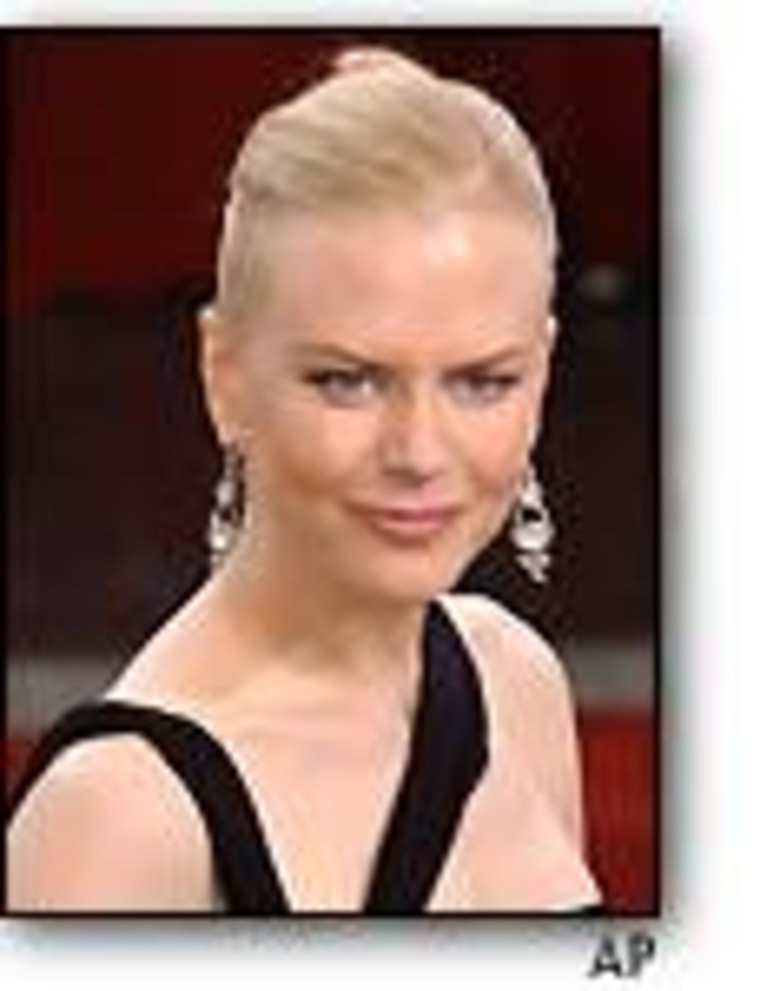 Sources have noticed that Tom Cruise's ex seems to have especially pump lips these days, and there's been speculation that it comes from more than just smooching alleged new sweetie Lenny Kravitz. Dr. Arnold Klein, limp plumper to the stars, was asked what he thought of Kidman's kisser, and the Beverly Hills plastic surgeon was quick to distance himself from any work that might have been done on Kidman.
"I can't discuss that. I don't think it would be fair," Klein told the Ottawa Citizen, adding, "I didn't do it though, I'll tell you that."
Kidman's rep had no comment.
Notes from all over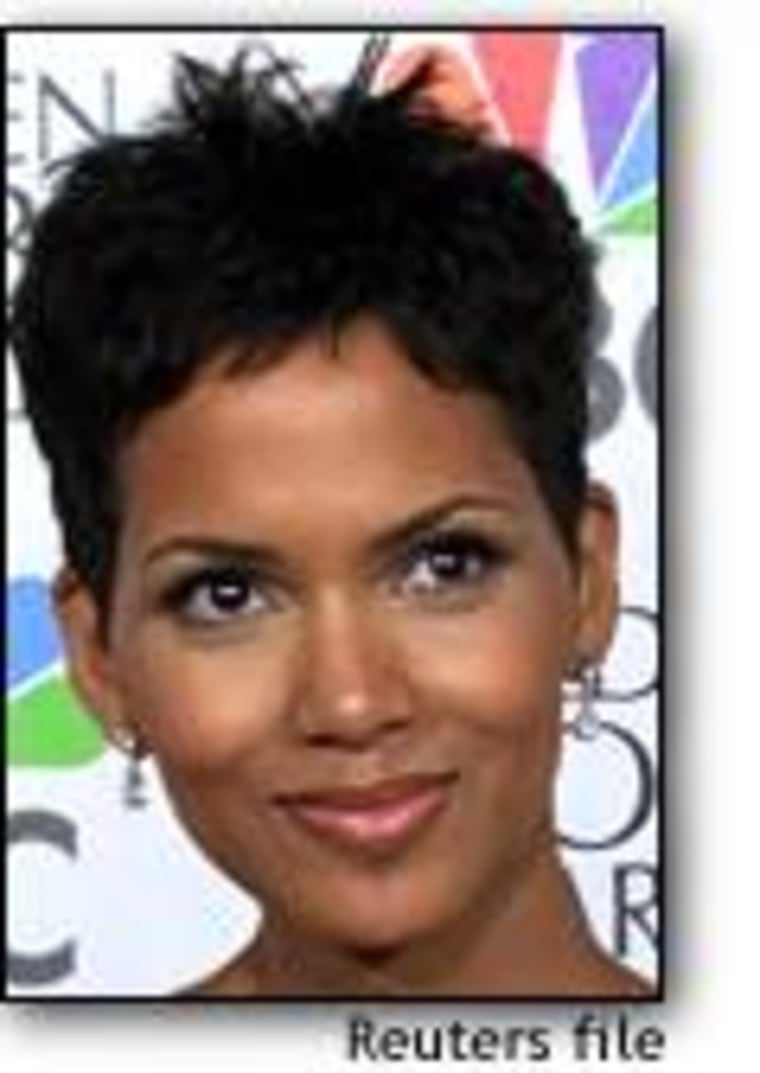 How did Halle Berry get that lunatic look in "Gothika"? The Revlon spokeswoman deprived herself of mascara. In the film, Berry plays a mental health doctor who wakes up as a patient in her own asylum. "I had to cry for 20 minutes before every shoot to get ugly puffy eyes," Berry told the London Express. "My eyes wouldn't stop twitching. The director thought I had added it in like a crazy tic or something but it was because I was suffering from mascara withdrawal syndrome. I really love my mascara. I can't function properly without it." . . . Madonna's latest book, "Mr. Peabody's Apples" is based on the 300-year-old myth of Baad Shem Tov, which was taught to her by her Kabbalah instructor, according to news reports. But some religion experts were baffled or amused by the reference. "Could this be a typo?" noted one site on Judaism. "(Or) did the Baal Shem Tov have an evil twin?" . . . Tommy Lee doesn't have fond memories of blondes. Pam Anderson's ex, appearing on Sharon Osbourne's talk show, gave this advice to the newly blonde star Linda Cardellini: "Careful with that peroxide stuff. It seeps into your brain and makes you crazy. Trust me. I know this."
Jeannette Walls delivers the Scoop Monday through Thursday in MSNBC Entertainment.