Have you recently walked into a costume store and felt overwhelmed by the stripper-friendly getups? By now, Halloween shoppers are accustomed to being bombarded by risqué nurse and cat outfits, but this year's selection seems like someone sexed up the encyclopedia. You'll notice a strange range of characters reinterpreted in new, flashy ways — the scantily clad cave girl, a scandalous "Tin Woman" from Oz, sassy Captain America, barely-there "Ghostbuster," "Sponge Babe" and even a sexy giraffe. It couldn't be more arbitrary than if a preschooler picked their favorite toys and animals.
While Halloween has often been more an excuse to dress inappropriately than to display one's creativity, one could applaud costume makers' provocative spin on previously untouched territory. At CostumeSuperCenter.com, the "Eskimo Sexy Cutie" costume comes complete with a crushed velvet minidress, a chocolate Popsicle prop and white mittens for the "igloo-dwelling ingénue," which is ridiculous (everyone knows Eskimos eat Akutaq ice cream, not Popsicles).
And while green has certainly become a growing trend, a "Sexy Environmentalist" disguise (Buycostumes.com) features a "Recyclers Do It Twice" pin, in case anyone questions the consistency of their habits. These are obviously tongue-in-cheek, but they also seem unnecessarily erotic. It's as if Halloween requires all costumes be sexy, and we're now extending it to every interest, hobby and occupation.
There are even degrees of sexiness now. If a midthigh skirt isn't meeting your expectations, you can opt for "super sexy" versions of once-innocent fairy-tale characters. Snow White can be taken from sassy to nearly naked just by using less fabric. Your Prince Charming? Turns out he's a sucker for spandex.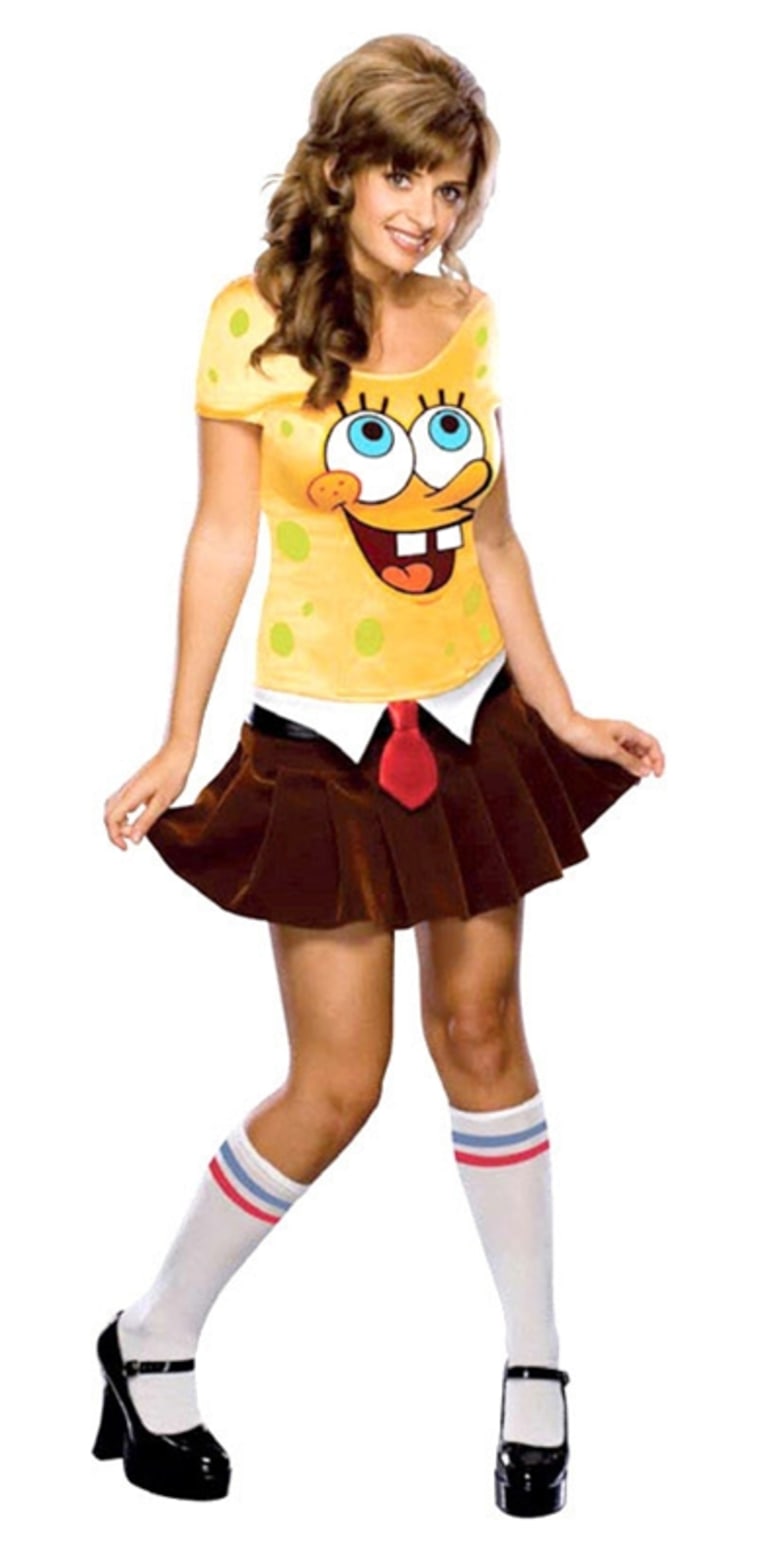 And simple ideas — classic spring break staples — have their own official reincarnations. At Costume Kingdom, where the biggest category is "sexy costumes" (570 options), you can be a wet T-shirt contest winner ("includes see-through T-shirt") or a wardrobe malfunction victim ("wardrobe actually malfunctions"). And not to exclude the men, sexy male costumes include elves and gynecologist characters. Is this a "30 Rock" sketch? Or just a Maxim magazine fantasy?
"In times of economic hardship, people return to the things that are familiar and comforting to them," said Cheryl Kerzner, vice president of product development and marketing for Disguise.com, which sells a new "Women of Marvel" collection that features racy versions of Spider-Girl, Emma Frost and more. "Sexy costumes in every character still prevail as a strong choice for Halloween — driven by an audience of college-aged females who tend to buy multiple costumes for parties, especially on a Saturday-night Halloween."
One Boston University student (who preferred to withhold her name) counted several absurd choices her friends were making this Halloween: sexy Amish, a lecherous Abe Lincoln and hot baby. University of Michigan student Sasha Wang, 20, plans to dress as a sexy nugget of marijuana. "Halloween is an opportunity for women to express pride and satisfaction with their physiques," Wang said. "In a world where the media encourages women to be down on their bodies, Halloween enables a fight against it."
I won't give another rant about the sexification of our beloved spooky holiday, but I think we might have an issue if it's difficult to find a regular, covered-up costume. If you run an Internet search for "modest costumes," your purchasing options are limited to nuns, monks and colonial gowns. That shouldn't be surprising — according to shopping search engine Sortprice.com, which has been closely monitoring user searches this shopping season, "sexy" continues to dominate desired Halloween looks: "Sexy nurse" is still No. 1 with close to 20,000 searches, but the top 10 list also includes "sexy baseball," "sexy pirate" and "sexy vampire," which are new additions this year.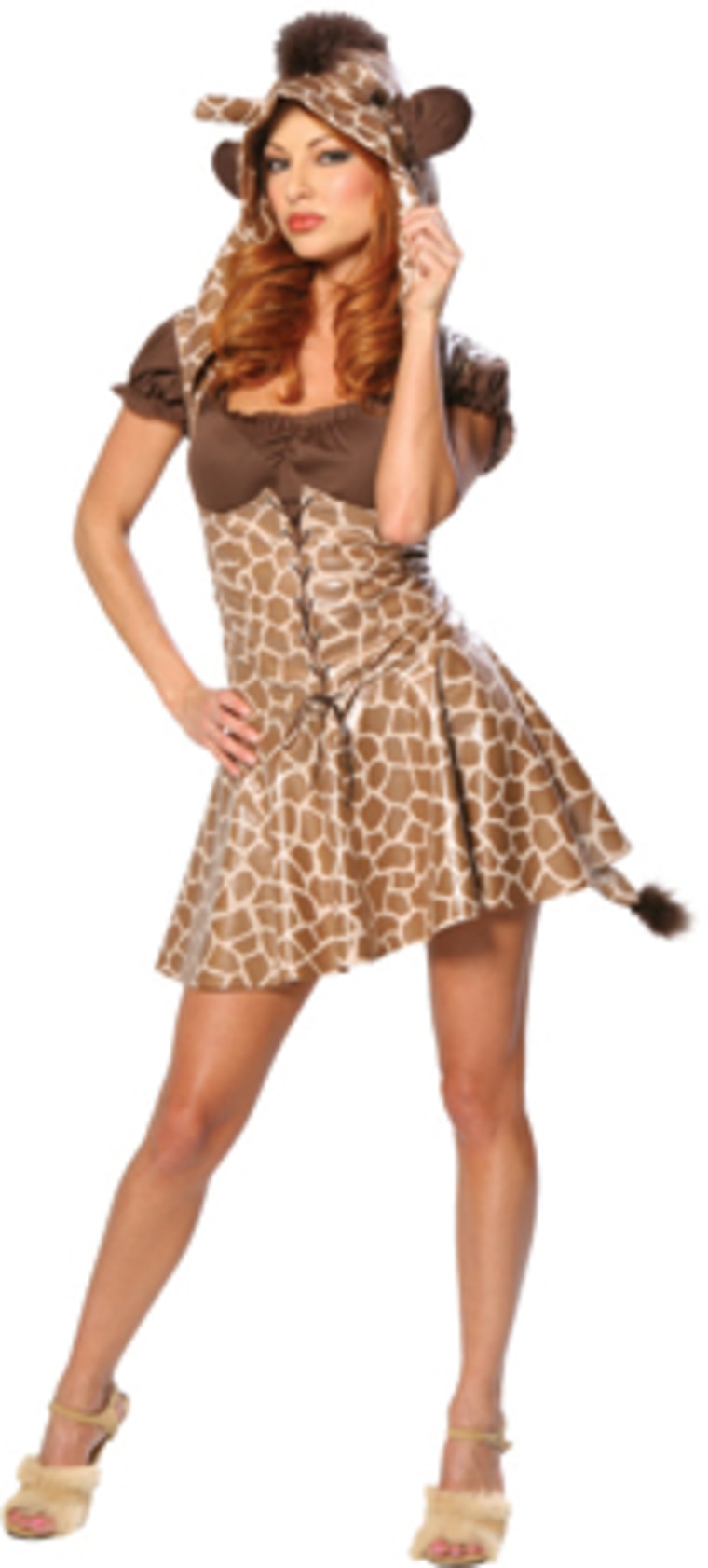 In a TODAYMoms.com poll, 73 percent of readers agreed that costumes have become increasingly sexy, to the point that it impairs their ability to shop for the holiday. "[There's] nothing for my 4-year old girl that doesn't need a shirt, pants or both under … [it's] so wrong," vented one mother.
Another, however, thinks people are simply overreacting and that perhaps, children notwithstanding, it's a shift that ought to be celebrated: "Halloween is a great excuse for conservative mommies to let loose and show they have a sexy side, too!"
Should consumers decide to release their inhibitions and don a kinky costume, rest assured — costume makers are making sure you can be anything your naughty alter ego desires.
"Any costume could be made sexy," said Todd Kenig, CEO of Ricky's Costume Superstore, which has everything from a racy Marie Antoinette to a supershort mental patient outfit. "Even a cheeseburger, if done right."