/ Source: TODAY contributor
At the funeral, they released 99 balloons, one for each day of Eliot Mooney's life. "How beautiful it was to watch," Eliot's father, Matt Mooney, said on a video of the event. "How quickly they were gone."
To many, the short life of Eliot Mooney might have been a tragedy. To his parents, Matt and Ginny Mooney, it was a triumphant miracle.They had been told Eliot might die before he was born. Instead, he lived for 99 days. And every one of those days was chronicled by his father and compiled into a loving video that has touched the hearts of thousands who have watched it on the Internet.
"I'm surprised at the interest," Ginny Mooney told TODAY's Meredith Vieira Wednesday in New York. "We were just living life. We wanted to document and we wanted to remember it. It really started just to tell our friends, and there was just a world of people who were drawn to this sweet little boy."
99 birthday parties
Eliot died in October 2006. Two years later, his sister, Hazel, was born — a perfect (and feisty) little girl who fussed on her mother's knee while her parents talked to Vieira. They explained how they've used their brief time with Eliot to start a foundation, 99 Balloons — named for the 99 balloons they released at Eliot's funeral to mark the days of his life, as well as for the 1980s hit song "99 Red Balloons," immortalized on YouTube— to help others with severely disabled children.
Matt Mooney's narration of Eliot's life is crisp, heartfelt and positive. Each day's video blog began with "Dear Eliot" and described what was happening in the life of a child born with a fatal genetic defect called Edwards Syndrome, in which the child has an extra chromosome on the 18th of the 23 pairs of human chromosomes. The defect affects every part of the body, and children born with it rarely live even a year.
The defect wasn't identified until the end of the seventh month of Ginny Mooney's pregnancy. The Mooneys were given the option of terminating the pregnancy, but their faith convinced them that they should see it through and embrace whatever time they had with their son.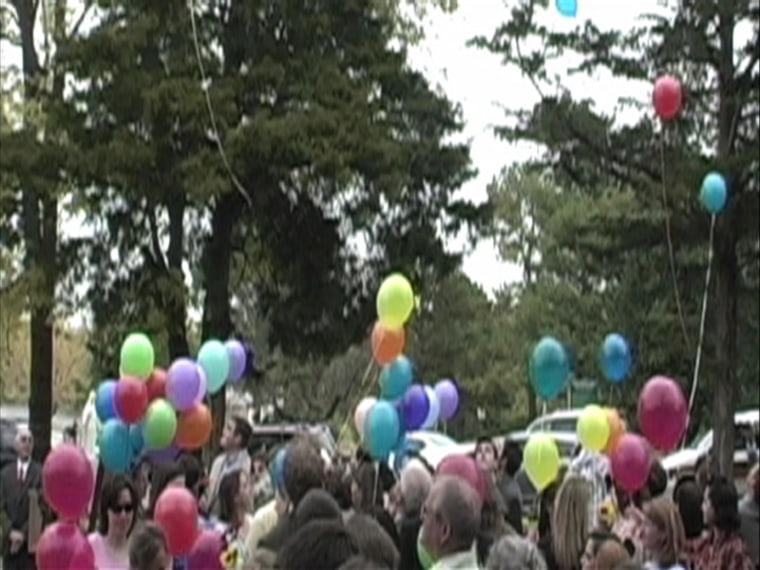 "I can't pretend like there wasn't despair," Matt Mooney told Vieira. "There was. But we decided there's going to be time to mourn; we're going to have the rest of our lives to mourn. But while he's here, we're going to celebrate it."
And so they did. Since Eliot wasn't expected to ever celebrate a birthday, the Mooneys, who live in Arkansas, had a birthday party for him every day of his life at the hour and minute of his birth. The parties were different every day. "When you have 99 birthdays, you get to be creative," Matt Mooney said.
On the day Eliot was born, Matt Mooney had said, "You are already a miracle to us." On the day he died, he said, "Today, you went to be with Jesus."
'It changed us'For the first two months of his life, Eliot was hooked to tubes to help him breathe and feed. His parents took turns pumping special formula through a feeding tube into his stomach. The feedings took 90 minutes and had to be repeated every three hours.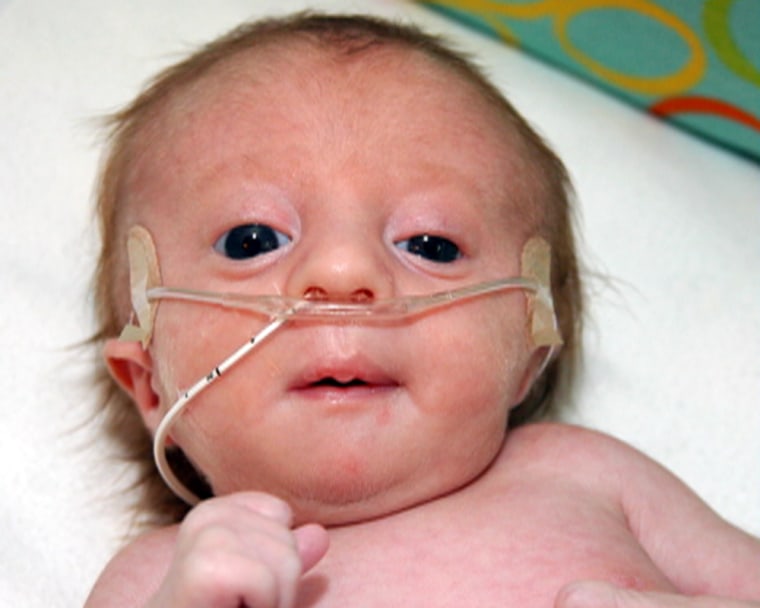 On one video blog, Matt Mooney calls the 4:45 a.m. shift he handled while his wife slept, "the best part of my day."
Vieira asked the couple if they were fearful when they learned that Ginny was pregnant with Hazel after what they'd been through with Eliot.
"A lot of people ask me that," she replied. "I think kind of the other way. I already walked through the most heartbreaking thing in my life. Even walking through that there was so much joy, and I wouldn't trade a minute of the time I had with Eliot."
Besides, she added, "The doctors said there was a very low chance it would happen again."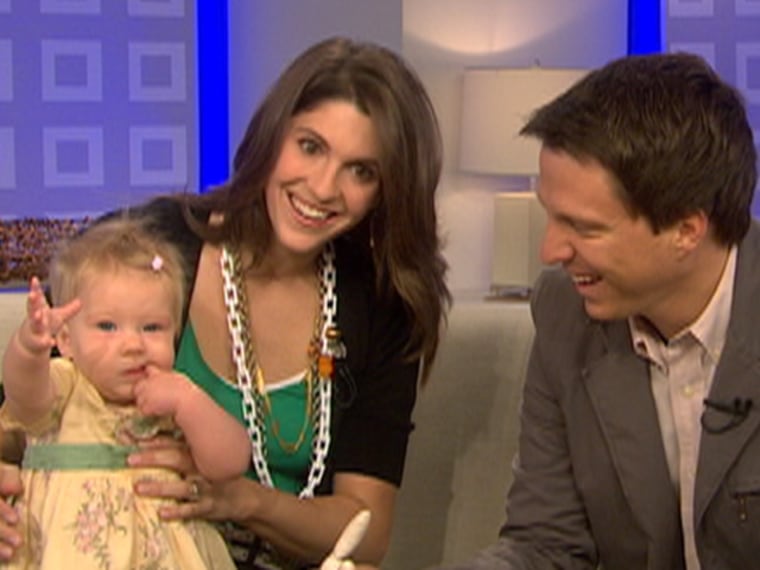 Having experienced Eliot's brief time on earth made them better parents for Hazel, the Mooneys said.
"It changed us in life. It changed us in our faith. It changed us as parents," Matt told Vieira. "Hazel, we want to enjoy her life for what it is, just like we enjoyed his."
As Hazel grows up, the Mooneys said they will keep Eliot's memory alive and tell her about the brother she never met.
"We hope she knows him. There are things we want to do as a family to remember him," Ginny said. "We want her to know him as her big brother."
For more about Eliot's story from Matt and Ginny Mooney, .