You don't want your kids getting hurt playing with their toys. So remember — just because it's at the store doesn't mean a particular toy is safe or appropriate for your child. To prevent toy-related accidents, consumer specialist Herb Weisbaum offers some safety tips. Read his checklist below.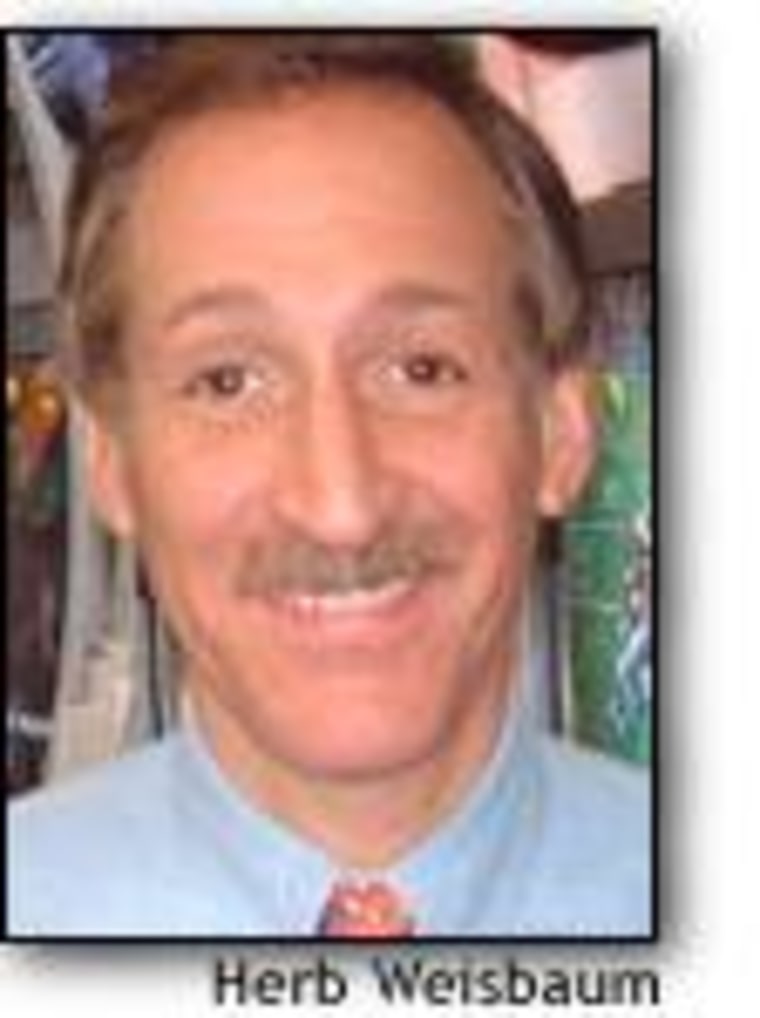 TOY SAFETY CHECKLIST:
Check the label: Look for the age range and any safety warnings. When buying toys for children under the age of three, check for a small parts warning. This is especially important because toddlers tend to put everything in their mouths.
Check the toy: Look for points, sharp edges, or dangerous projectiles. Some toys that make loud noises can damage hearing. Make sure stuffed animals and dolls are well made — check for any small decorations that could come off and create a choking hazard.
Check for small parts: Because they can choke a toddler, small parts are banned from toys for children under the age of three. But it's a good idea to check the toy anyway. How small is too small? Safety experts say you can check your toys with a toilet paper roll tube. If the toy fits in the tube, it could cause a problem.
Consider the entire family: A toy that's fun for a ten year old may be unsuitable, even lethal, to a younger brother or sister. For instance, balloons should never be given to children under the age of eight. Deflated balloons and pieces of broken balloons are serious choking risks.
Remove all packing material: This should be done right away. Plastic bags, foam pellets, string and staples can be dangerous to very small children.
Proper storage: Keep toys intended for older children in a place where the younger ones can't get them. And teach your kids to put away their toys when they're done playing. This will prevent accidental trips and falls.
Routine inspection: Every few months check your kid's toys for broken parts, sharp points, and jagged edges. Repair or discard anything that's broken right away.
Adult supervision: Make sure to show your children how to safely use a toy. And remind any caregivers about the importance of safe play. Remember: some toys for older kids, like chemistry sets or electric trains, need close adult supervision.
A few words about bikes & scooters: According to the U.S. Consumer Product Safety Commission (CPSC), more than 500,000 people are treated in hospital emergency rooms each year for bicycle-related injuries. These accidents will claim the lives of more than 200 children — about 60 percent of these deaths involve a head injury. Research shows that wearing a bike helmet can reduce the risk of head injury by as much as 85 percent.
Safety equipment is just as important for anyone getting a scooter. The CPSC says more than 20,000 people will be seriously hurt in scooter accidents this year. Most of the injured are children under the age of 15.
Experts say about two-thirds of these injuries could be prevented or reduced in severity if protective gear — a helmet, knee and elbow pads — had been worn.
So if you're giving the gift of a bike or a scooter, make sure you give the proper safety equipment, too.
For information on choosing a good helmet: http://www.cpsc.gov/cpscpub/prerel/prhtml98/98062.html
For information on scooter safety: http://www.cpsc.gov/cpscpub/prerel/prhtml00/00178.html
OTHER RESOURCES:
For children with disabilities: 800-366-7529 / www.lekotek.org
Lekotek Toy Resource Help Line: their experts can recommend appropriate toys and activities for children and their families.
Toy Safety Hotline: (877) 486-9723 / www.toy-tma.org (click on "4Toy Safety")
This toll-free info line is run by the Toy Manufacturers of America
For toy buying tips from the U.S. Consumer Product Safety Commission: http://www.cpsc.gov/cpscpub/prerel/prhtml00/00021.html
To report a dangerous toy or other product:
http://www.cpsc.gov/talk.html
To find out about toy and other product recalls:
http://www.cpsc.gov
Consumer specialist Herb Weisbaum has been covering consumer issues for more than 20 years, protecting people against consumer fraud and guiding them to economical buys. Herb is probably best known for his award-winning "Toy Test," which helps millions of parents and grandparents pick good toys for their kids each year. He's won numerous awards, including five Emmys. In June of 1994, he received the consumer world's top honor: "The Betty Furness Consumer Media Service Award" presented by the Consumer Federation of America. The Associated Press, The Columbia Journalism Review and the Society of Professional Journalists have also honored his reporting.