/ Source: TODAY contributor
In her first major interview since moving into the White House, first grandmother Marian Robinson seemed less impressed with the fact that her son-in-law is president than with the job he's doing as the head of a family that includes two young daughters.
"She seems to be very, very happy with her son-in-law these days," Angela Burt-Murray, the editor-in-chief of Essence magazine, told TODAY's Matt Lauer Tuesday. "I think she's less impressed with the presidency and more impressed that her son-in-law is a good father and a good husband."
Burt-Murray landed the historic interview with Robinson and her daughter, first lady Michelle Obama, that was conducted in February. The two women appear together on the cover of the magazine's May issue, on sale Friday.
"We went to the White House and joined Mrs. Obama and Mrs. Robinson in the East Wing," Burt-Murray told Lauer. "It was very exciting to just walk in there and see all the exciting energy, the young staffers bustling back and forth, and to see already that they have such beautiful images of Mrs. Obama up on the walls — all the things that she had done in such a short period."
While the first lady, 45, gave full credit for the woman she's become to her mother, in the article Robinson, 71, instead says her biggest role model is her own daughter.
"I have always looked up to Michelle because she has been able to do things that I couldn't do emotionally, psychologically or physically. I think she is amazing," Robinson told the magazine.
Michelle Obama said she and her brother, Craig, owe it all to her mother and their late father, Fraser Robinson III, who treated them like young adults from when they were little, insisting that they make their own decisions and engaging them in deep discussions on a broad range of subjects.
"Mrs. Robinson talked about how when she was raising her own children, she wanted to treat them like little people and not children, having very adult conversations with them at early ages so the children learned how to make their own decisions," Burt-Murray said. "This is something the Obamas have definitely adopted in their own home as well, so you can see those lessons being passed down."
In the article, the first lady said her mother's influence on her is "endless … She made me who I am. She completely underestimates her role in who I am ... My mom is an incredibly intelligent and insightful person about life in general. From the time we could talk, she talked to us endlessly about any- and everything with a level of openness and fearlessness that made us believe that we were bright enough to engage with an adult, that we were worthy enough to ask questions and to get really serious answers — and she did it with a level of humor."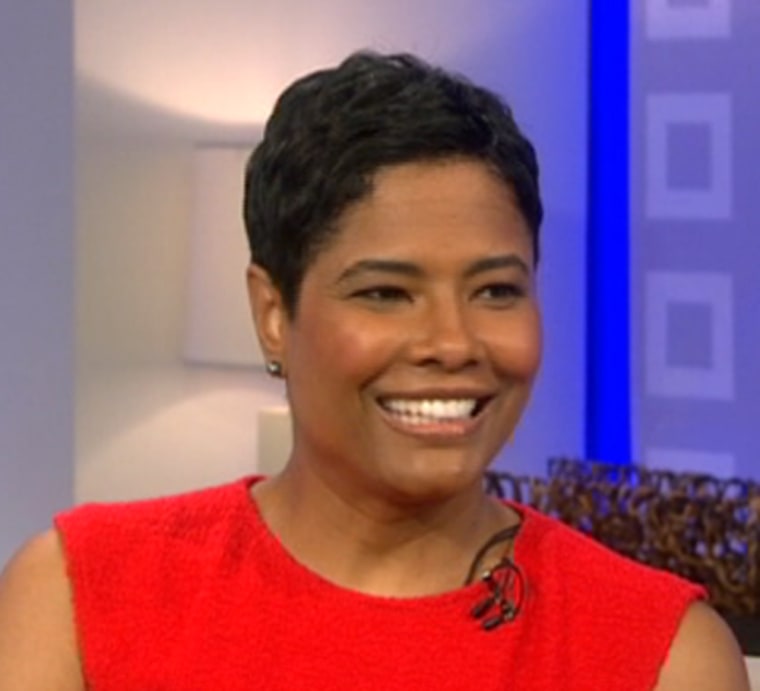 Michelle Obama also told Essence that her parents' support was far more important to her becoming the confident woman she is than any amount of money could have been.
"There is just a sense of security that allows you to take risks," she said in the article. "People think that it comes from wealth or generations of access and success, but it doesn't. The security of your parents' love really gives you the foundation to think that you can fly. And then you do."
Burt-Murray told Lauer that the daughter led the way when two came into Michelle Obama's office for a photo session.
"When they first walked into the room together, there was a bit of hesitancy on the part of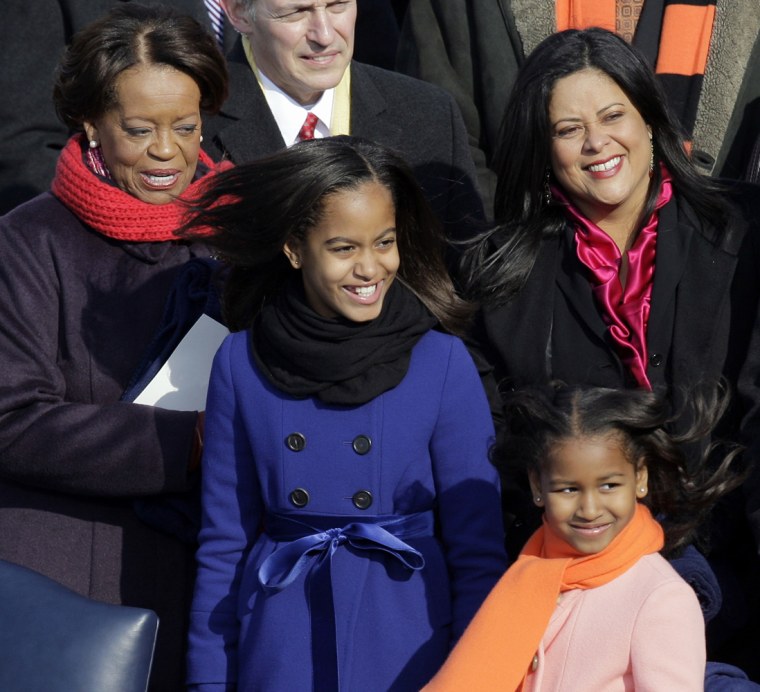 Mrs. Robinson, because this is the first time she's really stepped into her daughter's world and going to sit for a magazine photo," Burt-Murray said. "But Mrs. Obama's working really hard to make her comfortable, and they were telling little private jokes to each other and laughing, and Mrs. Obama was pulling her mother very close to her."
The resulting photos show two confident women glowing with the joy of their relationship. "This was her first time stepping into her daughter's world, but excited to be here and have this moment together as mother and daughter," Burt-Murray said.
The Obamas had invited Mrs. Robinson to join them in the White House to help care for their daughters, Malia, 10, and Sasha, 7.
"Mrs. Robinson is very clear that she will stay as long as her son-in-law and her daughter want her to be there and as long as Sasha and Malia need her," Burt-Murray said. "She's very excited. She said it's an easy job for her to be a grandmother when her children are doing such a great job being parents."
She added that the first lady's goal "is to make sure that at the end of four to eight years that everyone comes out of this situation whole, that they are still their authentic selves."
Burt-Murray had interviewed Michelle Obama in her Chicago home during her husband's campaign. She said that Michelle Obama now owns the role of first lady and owns any room she walks into.
In the Essence article, Michelle Obama talked about going from her life as a lawyer married to a U.S. senator to the White House.
"I would have to say the transition has not been that bad at all. Having my mom has made all the difference in the world," she told the magazine. "I am most surprised by the fact that we probably have had more normalcy over this last month as a family than we've had in years. We have been on the campaign trail for two years. So now we have a place where we are going to be for a while. We eat dinner as a family, we spend way more time together than we have in years. And it really feels good."
The magazine asked Michelle Obama what her Mother's Day message is to her own mother and to black women.
"I want her to be as happy in her life as I am in mine," she replied. "And she probably says the same thing about me, but I want her to enjoy the fruits of her labor. Because she has laid a foundation that to me gives her the right to sit back and enjoy."