/ Source: TODAY contributor
Just days after biting Florida conservation center owner Judy Berens on the arms, legs and neck, two cheetahs at the center were back to licking the hands that feed them.
Attacked on Saturday while giving an educational program at the Panther Ridge Conservation Center that she owns in Wellington, Fla., Berens was back on the job on Tuesday. With NBC's Kerry Sanders and a camera crew watching, she began re-establishing friendly relationships with the cats by holding her fists to openings in a chain-link fence and letting them lick her while she cooed sweet nothings in their furry ears and asking Sanders, "How can you not love these animals?"
On Wednesday, she spoke with TODAY co-host Meredith Vieira, who expressed wonder that Berens could even consider getting back into the cheetah's den with the two big cats that treated her like a chew toy.
"What you don't understand is if you make a commitment to bring these animals into your life and work with them, there is an assumed risk," a smiling Berens told Vieira. "Every so often you're going to have an altercation where things don't go 100 percent."
Although medical personnel who treated her at Delray Medical Center after Saturday's attack said she had 40 puncture wounds, the 58-year-old conservationist showed few signs of injury. A couple of teeth marks on her neck were already scabbed over, and a bandage wrapped a gash that had to be sewn closed on her right arm.
But, she had told reporters on Sunday, reports of the seriousness of her injuries were greatly exaggerated.
The attack, she said, "was no big deal."
By her account, it wasn't really an attack at all but more a case of mistaken identity. While she was giving her presentation for a group of 30-40 people on Saturday, the two cheetahs – Matt and Charlie – were distracted by a boy kicking a soccer ball outside the fence. They ran for the ball and encountered Berens.
"Any big cat, when they lose their focus, they will jump in on whatever is the next available thing, and in this case it was me," she told Vieira.
One cat knocked Berens down and both cats clawed and bit her. One of the males clamped down on her leg and wouldn't let go. Volunteer workers at the center entered the enclosure with a water hose and a rake and sprayed and prodded the cheetah until he released his grip.
Berens walked out of the enclosure and was airlifted to Delray Medical Center.
"I really was totally surprised," she told NBC. "It was really an accident. It seemed it was over in a matter of seconds."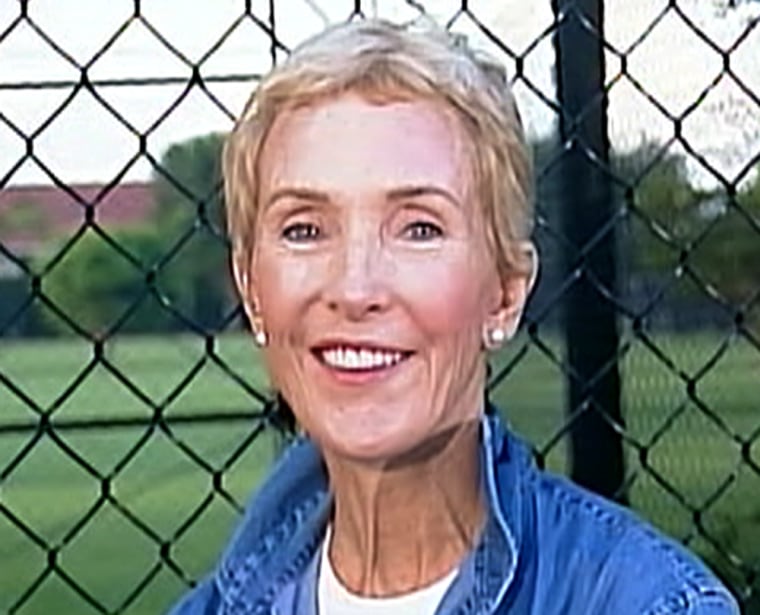 Berens told Vieira that she would go over all her protocols to see if there is something she should change in the future. But her first concern was to regain the trust and friendship of the cheetahs, which are among 23 cats she keeps at her center.
"I'll go on a day-by-day basis, rebonding with these animals, and see what happens," she told Vieira. "Yes, I'm going to be much more vigilant, but the bonding between these animals and me is what makes this place special."
Built for speed
Cheetahs, which grow to about 140 pounds, are the animal kingdom's land-speed record holders, accelerating from 0-60 mph in under three seconds and are capable of hitting top speeds of 75 mph. But they're the scaredy-cats of the African savannah, and there has never been a documented case of a cheetah attacking a human in the wild.
The species is endangered by poaching and habitat loss.
Matt and Charlie were born in a private breeding facility in South Africa, and Berens spent two years and $40,000 working to obtain them and bring them to her sanctuary in Florida.
Berens, 58, has worked with big cats for 15 years and is licensed to own and care for them.
Panther Ridge Conservation Center is accredited by the Feline Conservation Federation and is federally licensed to exhibit big cats. In addition to the cheetahs, it houses ocelot, cougar, African leopard, clouded leopard, serval, caracal and jaguar.
Berens provides housing and care for the cats, some of which are rescued from private collections, and conducts public education programs about the animals.
She also participates in various programs dedicated to preserving endangered species and reintroducing them in the wild.
Matt and Charlie, she said, "are here to be educational ambassadors. I'm trying to raise awareness and inspire people to become more involved with conservation efforts."