The Beanie Babies craze has been over for two decades, but eBay is still full of listings for the plush animals, and the now-vintage collectibles come with some pretty wild price tags.
Some apparently rare Beanie Babies are listed on eBay for prices north of half a million dollars, with one seller asking $660,000 for a set of two Princess Diana special edition bears, and other sellers regularly posting Beanie Babies with prices in the tens of thousands of dollars.
Some jaw-dropping prices, to be sure — but is anyone actually buying?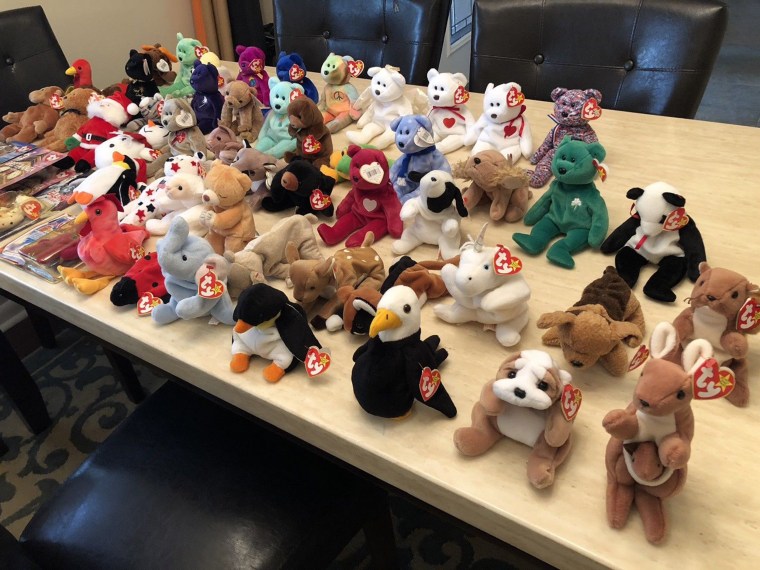 Not at those amounts, says Dr. Lori Verderame, an antiques appraiser who often deals with Beanie Babies collections. She wants people to remember that the prices listed on eBay do not necessarily reflect an item's value.
"You see these tremendous numbers and they're listed, and then you see the sales records and it's completely different," she told TODAY Home. "Many of these sites are not at all indicative of the market."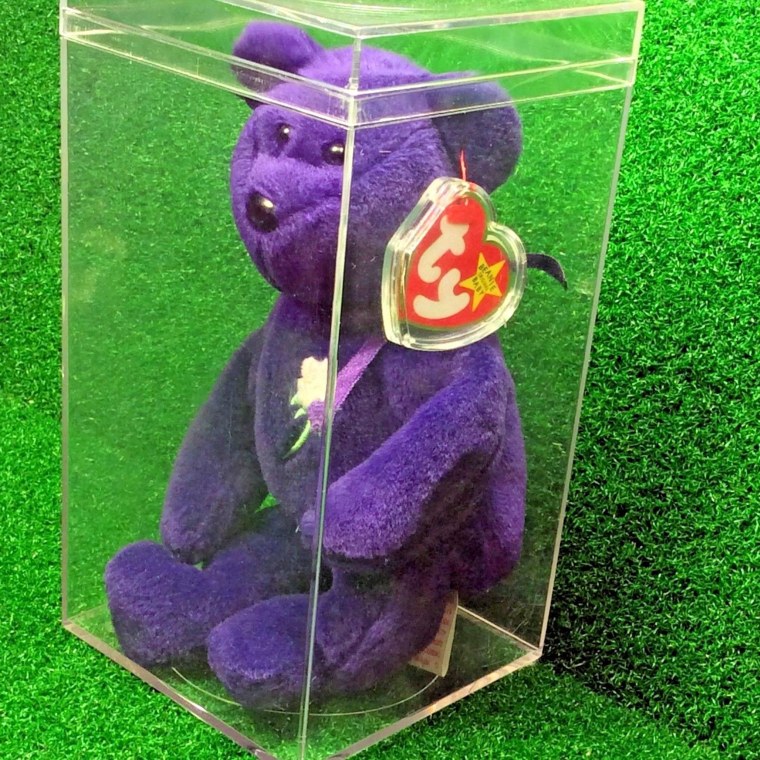 Take the Princess Diana bear, a special-edition item that was created to raise money for The Diana, Princess of Wales Memorial Fund. Several of those bears have six-figure price tags on eBay, but the actual sale prices don't exactly match up. One recently sold for $4, another for $17 and another for $135.
This special-edition Valentino bear follows the same pattern. Sellers are listing them for $20,000 or more, but they often end up selling for under $10, with one recent Valentino selling for just 99 cents.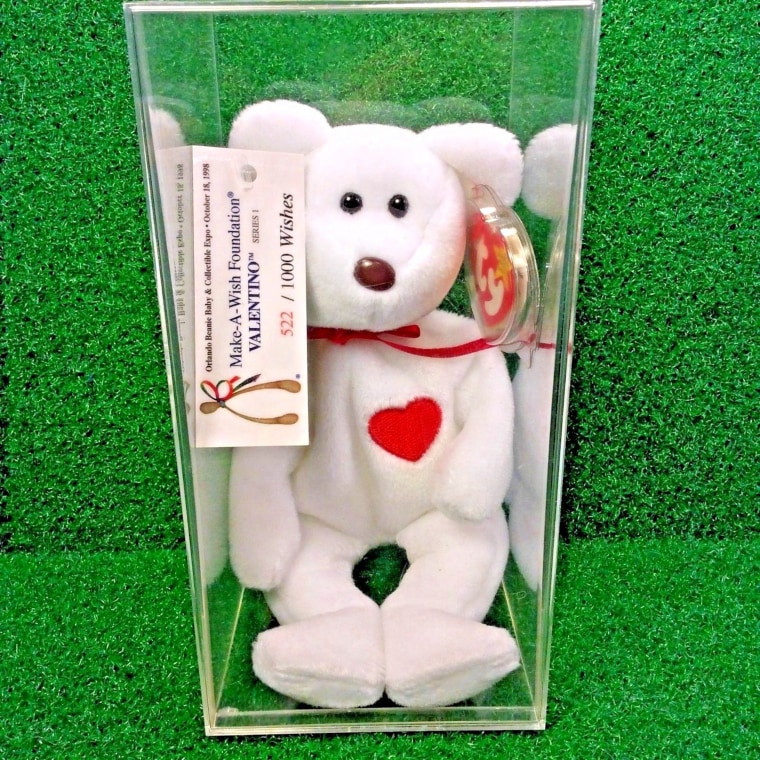 That's not to say that certain Beanies aren't valuable, but they are rare, and it takes an appraiser to identify them.
"Some of them (can be valuable) with certain factors in place ... so, (the) condition is excellent, hasn't been used, touched, played with, certain tags, certain materials have been used … they might be worth into the thousands or tens of thousands, yes," Verderame said. "But this million dollar stuff, I have not seen a credible sales record to support that."
Also, the few, really valuable Beanies are not the ones people typically have in their attics, says Zac Bissonnette, the author of "The Great Beanie Baby Bubble: Mass Delusion and the Dark Side of Cute."
"The ones that are worth hundreds of dollars will never be the ones that you have," Bissonnette told TODAY Home in an email. "Peanut the Royal Blue Elephant, for instance, was manufactured in very limited quantities, likely fewer than 5,000 shipped, before the color was changed to a light blue."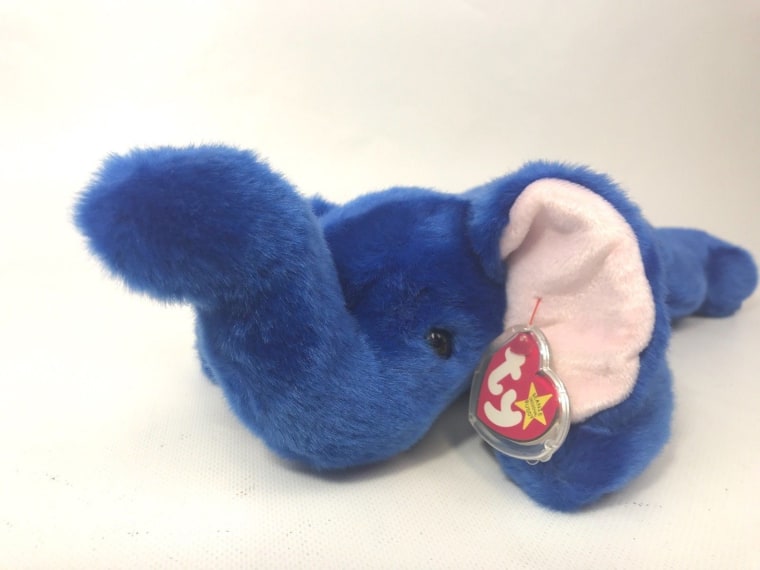 "These early pieces that still have value were discontinued before Beanie Babies found a mass market," he said. "They were being collected back then really by just a handful of women in the Chicago suburbs."
He warns people not to succumb to the hype that still surrounds Beanie Babies on auction sites like eBay.
"In general, don't pay a lot of money for a Beanie Baby and never give money to someone who says they can help you sell yours," he said.
Verderame recommends that if people want to know if their collection is worth anything, they should take it appraiser like who deals with Beanie Babies. An appraiser can point to other places "where comparable pieces have actually been sold," including toy collectors and certain websites, she said.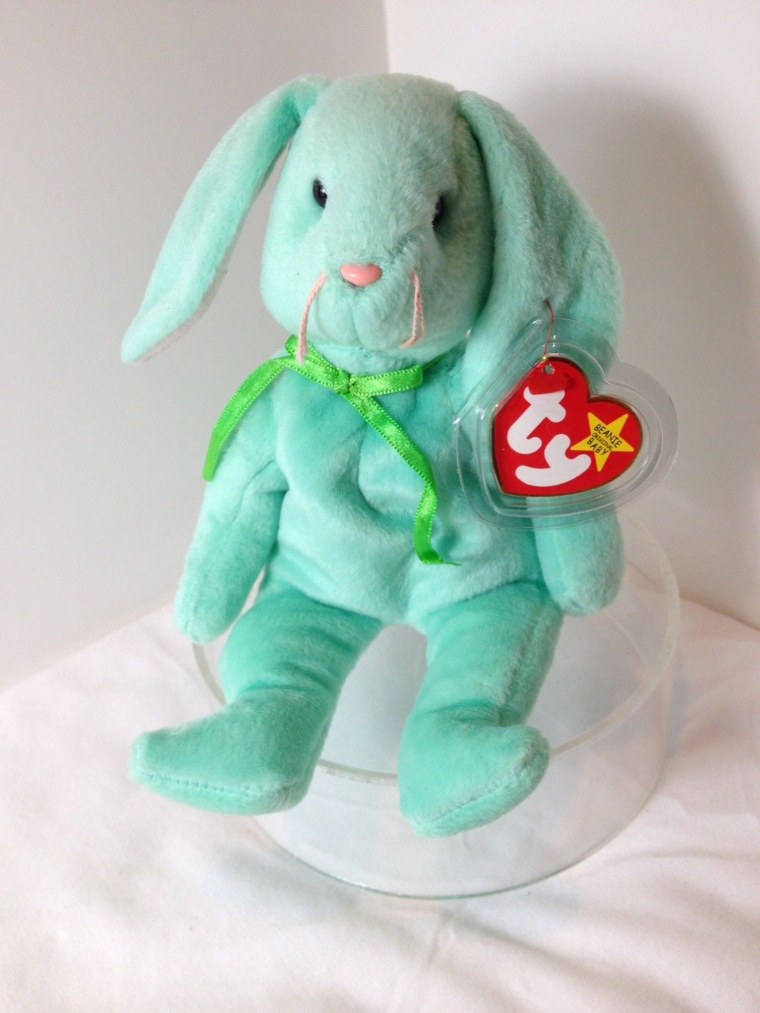 She herself has appraised her share of Beanie Babies, and she has noticed a recent surge of interest in the plush collectibles coinciding with the 20th anniversary of the '90s Beanie mania.
"There's a big revival within the last three years," she told TODAY. "A big revival of truly active collectors who really want them and will pay a lot of money for them compared to what they paid for them originally. And there have been a lot of folks who have said, 'We're going to start up the clubs. We're going to start the trade again.'"
So who knows — maybe there's another, mini Beanie Babies craze in the works. But even if you don't have any valuable ones, Bissonnette recommends thinking of them as a fun piece of '90s nostalgia.
"Enjoy your Beanie Babies," he said. "They're cute, they're fun, they make kids smile. What's more valuable than that?"