As an interior designer, Orlando Soria knew he wanted to transform his parents' new home into something completely unique to their tastes.
Soria's parents, Catherine Soria, a retired teacher, and Dale Soria, a retired dentist, celebrated their long careers by purchasing a new home in Santa Rosa, California. The home featured an aging deck leading to the backyard, and that's where Soria saw an opportunity to turn it into an outdoor oasis that his parents could enjoy for years to come.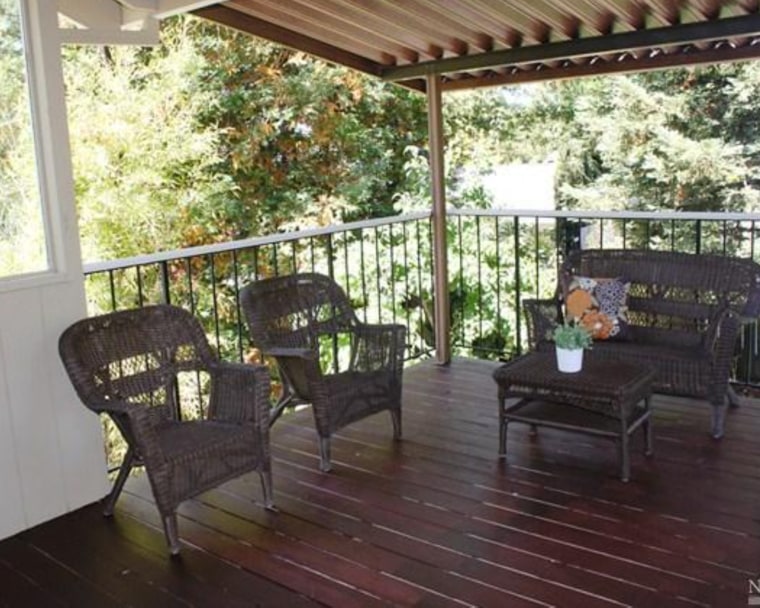 "They wanted something functional off the kitchen where my mom could lounge and read and also use the grill without going downstairs to the yard," Soria told TODAY Home. "The function was more for my mom, whereas the design was more for my dad."
Soria renovated his parents' kitchen along with the deck — a huge project that he began in July 2017 and completed in July 2018 — however, he says the deck took only about a month of work.
"It was a bit hard to convince them on the simple style of it," said Soria. "But the simplicity of the design speaks to both the home's contemporary notes as well as the traditional elements."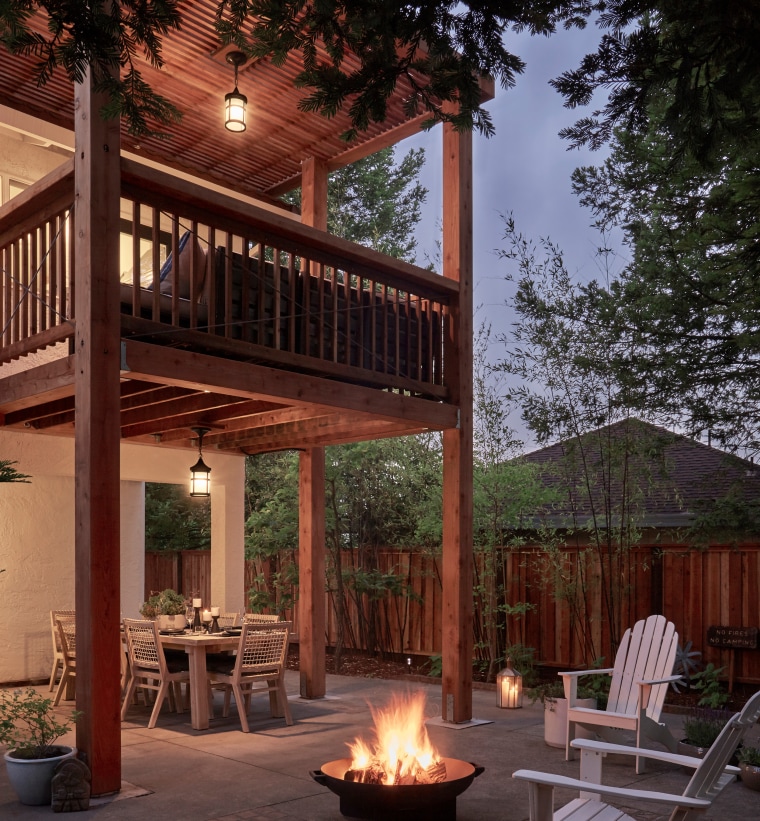 In addition to the modern deck, Soria painted the back of the house white — and the difference is stunning.
"I think it's such a great look for the house and totally elevates the backyard," said Soria. "It was hard to know exactly what style to do on this house, because it's a bit of a style mashup."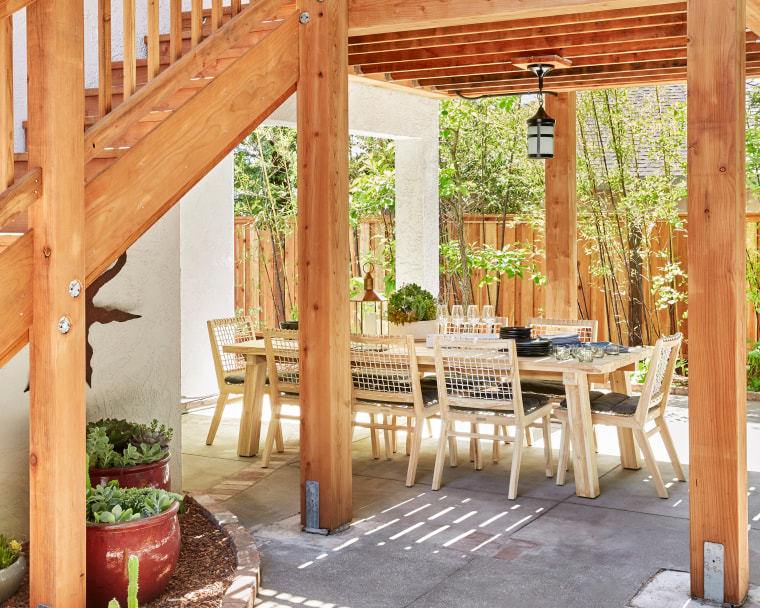 The contrast of the redwood against the white backdrop makes the space look more cohesive than it did before.
"My mom loves hanging out there, and has already planned multiple events outside where she can take advantage of her new space," said Soria. "The redwood brings so much warmth to the backyard and I love how it's created two distinct hosting areas — upstairs and down."