Brett Foken is a pro at taking houses and turning them into homes.
Over the past year, the 29-year-old interior designer behind Decorotation has taken on the most personal project of all: her own home.
Located in Oakland, California, this craftsman-style house that was built in the early 1900s was in shambles when Foken and her husband, Brandon, 31, moved in.
Foken saw nothing but possibility, and while the overall transformation is stunning, nowhere is the makeover more evident than in the kitchen.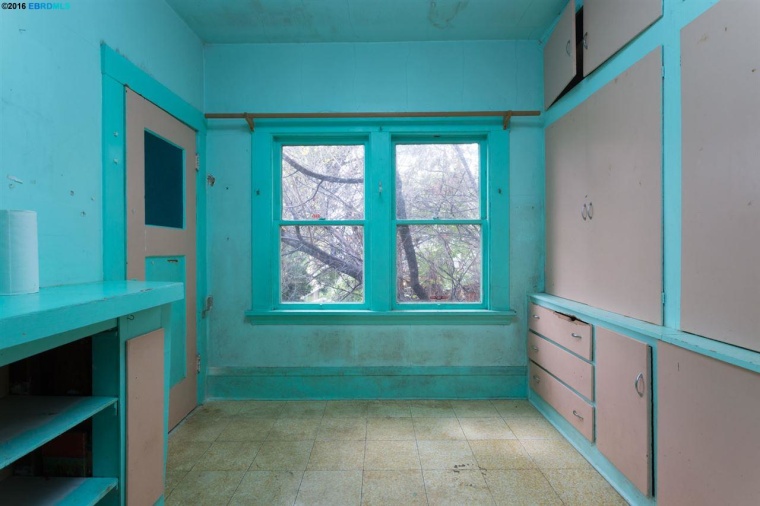 "My overall goal for the kitchen was for it to be really open and airy," Foken told TODAY. "I wanted to maximize the natural light that we do get."
RELATED: See how this Brooklyn townhouse went from fixer upper to fabulous
Foken explained that, due to the home's placement on a hill under beautiful trees, it was initially dark and cave-like. The wood throughout the home didn't help.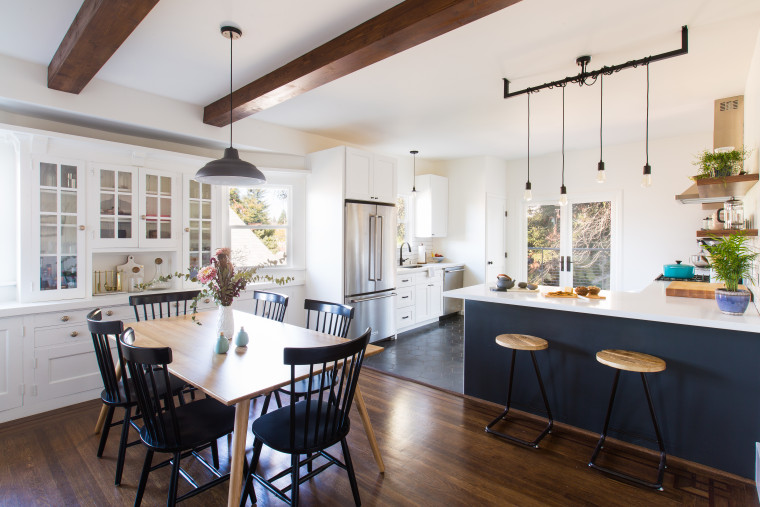 She was determined to lighten it up with an open floor plan and bright color scheme.
"That was my main goal — to bring in a little light and for it be outdoorsy," said Foken. "Now it actually does get light whereas before it was like a dark cave."
RELATED: We'd move in! See what this retro RV looks like after a beautiful makeover
While Foken is used to taking her clients' preferences into account, for this project she was happy to focus on her own interests, and the kitchen has always held a special place in her heart.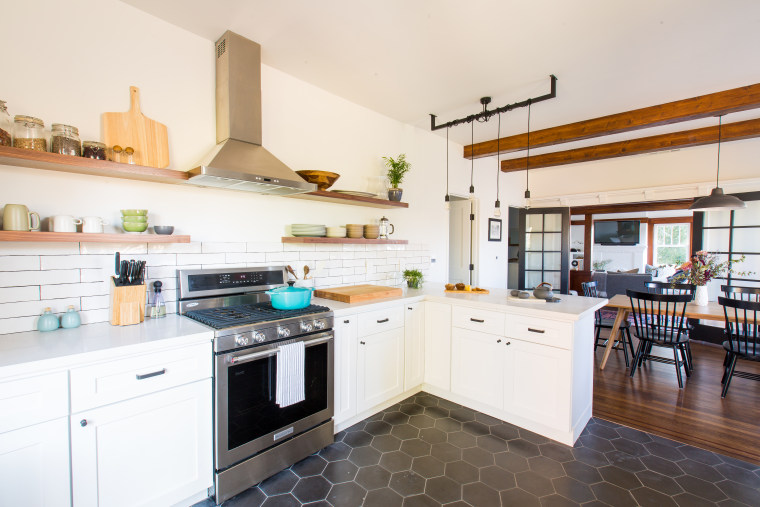 "I collect ceramics so I wanted to do open shelves to display that," said Foken. "And I love cooking — the kitchen is my favorite place to be."
RELATED: See this kitchen's major renovation
Foken and her husband purchased the home in February 2016 and started renovations immediately. They were completed in August 2016.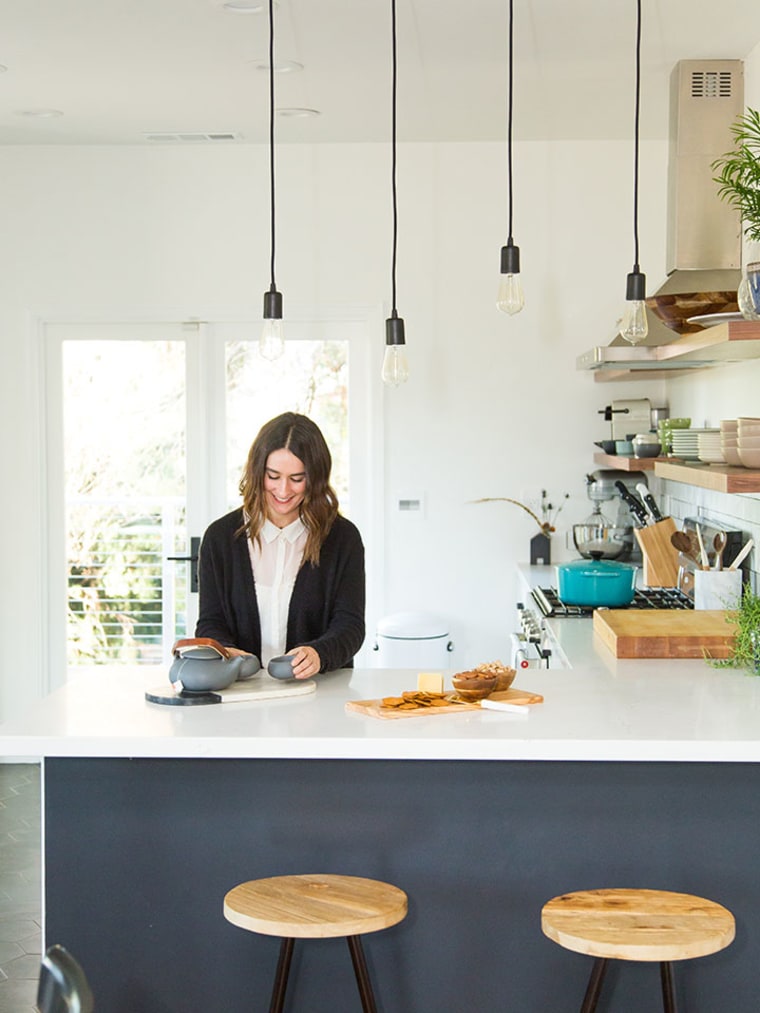 "We pretty much had to re-do everything," said Foken. "But we were able to keep a lot of the original wood work."
While the changes are drastic, the house still has a certain charm leftover from its olden days, and that just may be our favorite part.
Sound the alarms, because you won't want to miss this historic firehouse. - Alycia Lucio, Zillow.com