Calling all history buffs, train lovers and tiny house fans — this rental is for you!
A beautifully remodeled World War II troop kitchen train car named Platform 1346 is available for overnight stays, and it sits at the foothills of the Great Smoky Mountains in Maryville, Tennessee.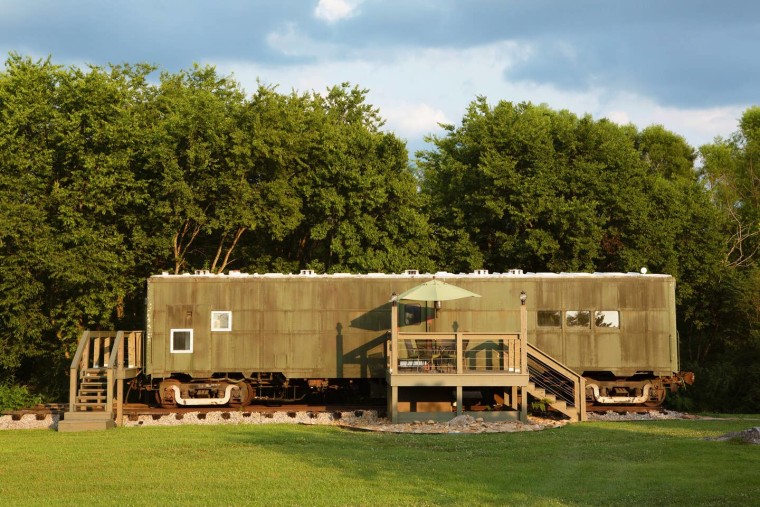 The historic structure came with the property when owners Dean and Adrienne Smith purchased their home in 2016 from a retired lieutenant colonel in the Air Force.
"(The previous owner's) passion was history," Dean told TODAY Home.
The owner had purchased the train car from a military surplus in Florida, had it hauled to Tennessee and planned to turn it into a bed-and-breakfast, but never got around to it, Dean explained.
But when the Smiths came, they knew exactly what to do with it.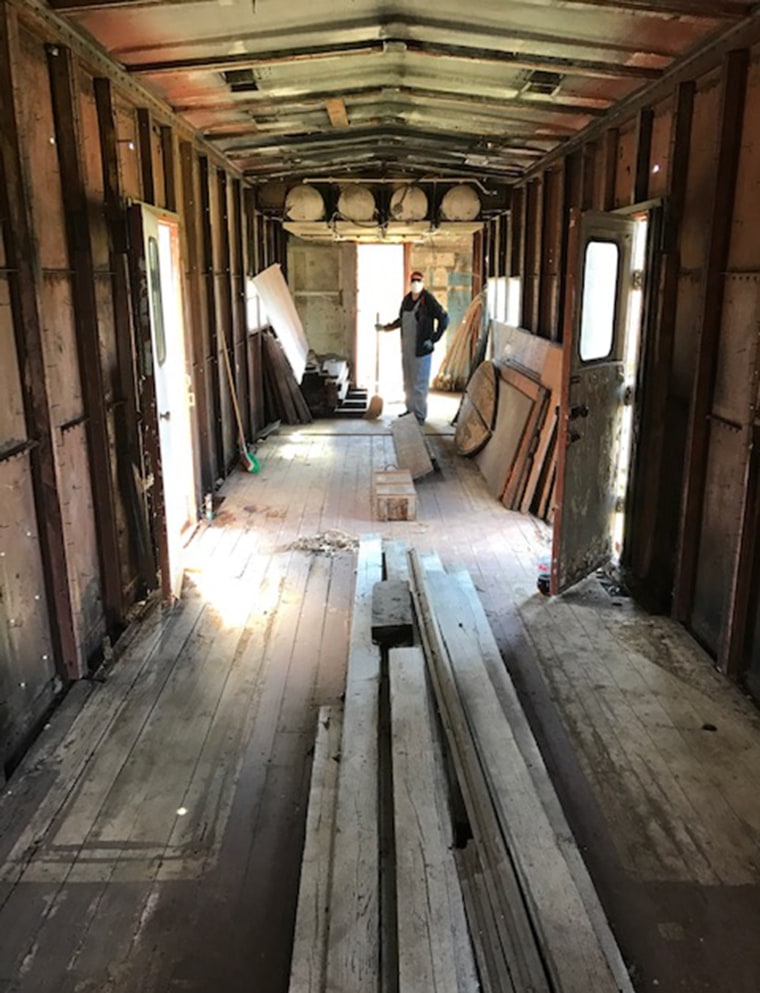 Adrienne, a property manager who has overseen several major renovations, said she could visualize the remodeled space in her head the moment they stepped into the rusted train car.
"You're looking at something like this, and you know it stood the test of time," she said, adding that her goal was to figure out a way to bring modern conveniences while still keeping the train car's original character.
The Smiths said their biggest challenge was the logistics of getting power and plumbing to the train car, which they enlisted the work of professionals.
For the interior design, Adrienne said the inspiration was the 1940s aesthetic married with today's industrial vibe.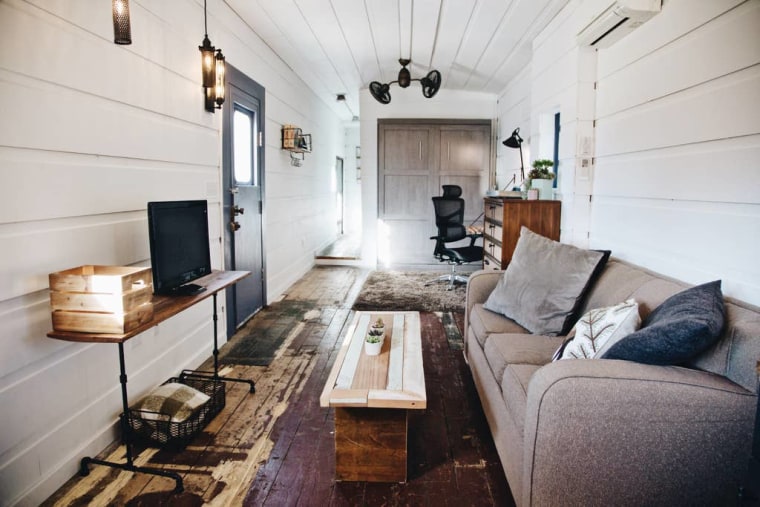 Inside, you'll find shiplap on the walls, rustic wood floors and Edison-style lighting. There's a pull-out sofa bed as well as a Murphy bed, allowing up to four people to stay in the home.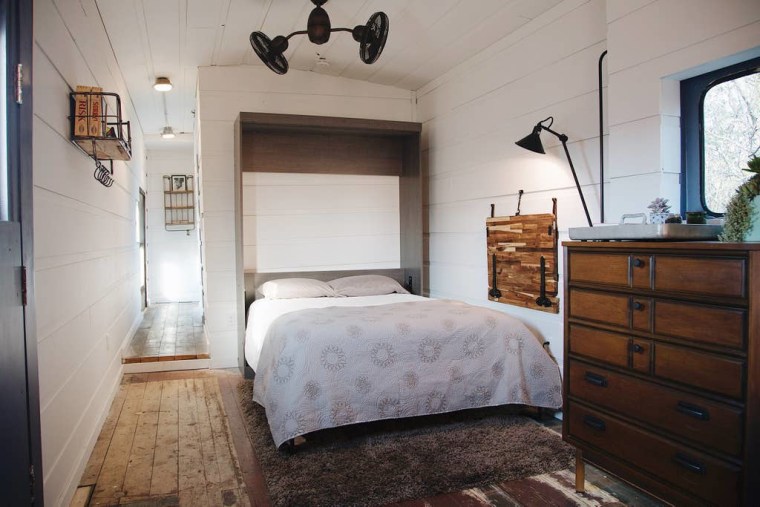 In the kitchen area that features white cabinets and butcher-block countertops, you'll notice arched racks on the ceiling, which Dean said held 300 gallon water tanks when the space functioned as a kitchen car for the troops.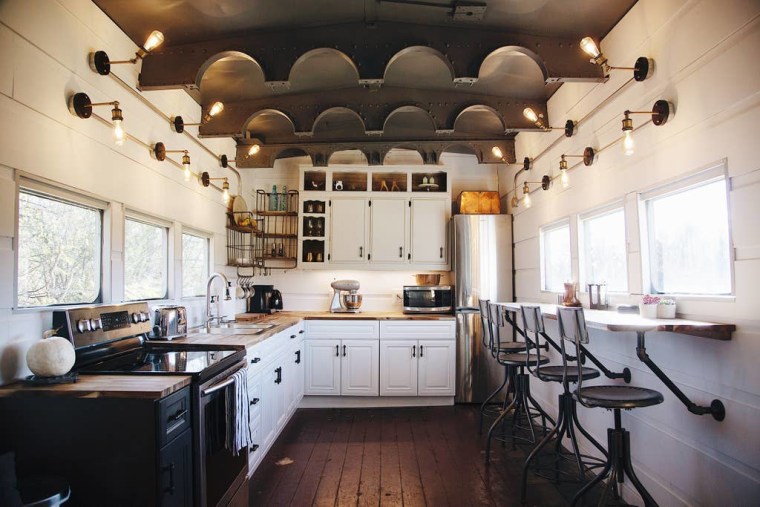 The bathroom features a claw foot tub, black-and-white tile floors and a sliding barn door.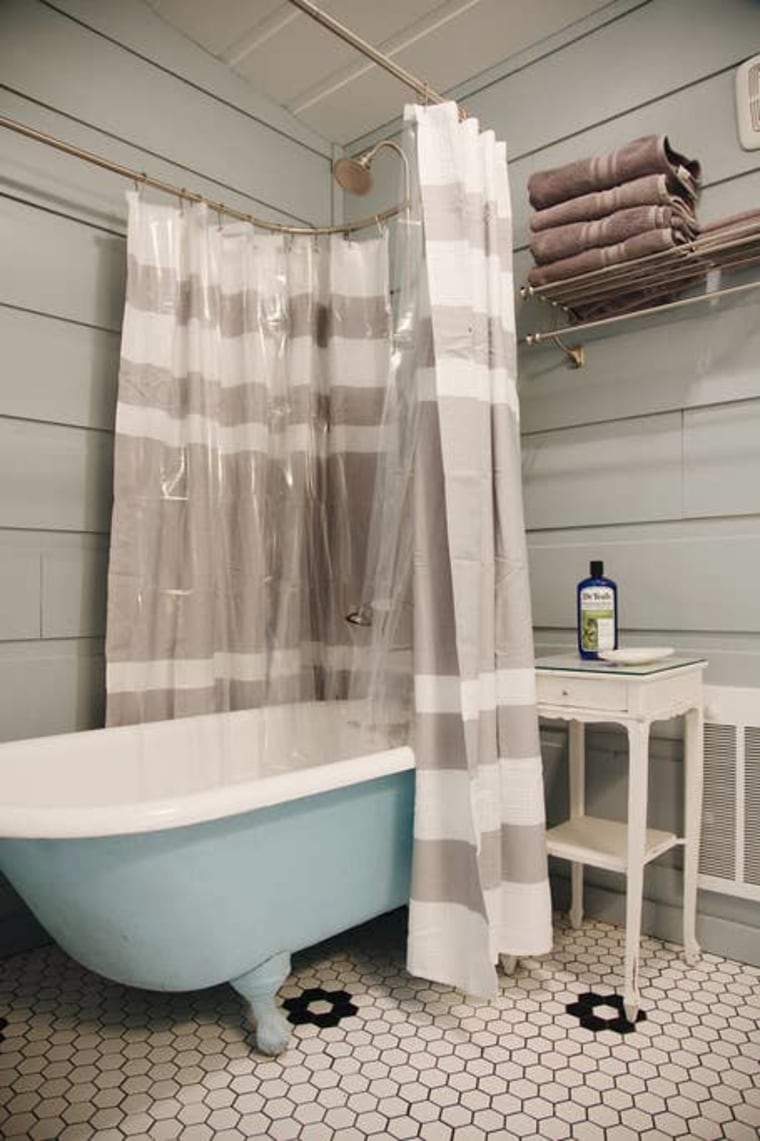 "Dean and I put a lot of sweat and love into this," Adrienne said, adding that it's not about glorifying the war but remembering what it's all about and staying true to that. "I often stand there and think, 'If these walls could talk...'"
Find out more information or book a stay in Platform 1346 at Airbnb.