Last call!
With Toys "R" Us going out of business, many people are in a hurry to use up their gift cards before it's too late.
However, shoppers are running out of ways to spend them. The Toys "R" Us and Babies "R" Us retail websites have already shut down, and the hottest toys are flying off the shelves at liquidation sales around the country.
That's where Bed Bath & Beyond comes in. The homeware giant is buying Toys "R" Us and Babies "R" Us gift cards at a discount and turning them into Bed Bath & Beyond e-gift cards that shoppers can spend in stores or online.
But consumers won't get the full face value of their original Toys "R" Us cards. Offer amounts can vary, but as of publication time, the card exchange website was offering $16.05 for a $25 Toys "R" Us card and $64.20 for a $100 one.
The exchange program will only accept cards with a balance of $20 or more, and the offer does not extend to Toys "R" Us or Babies "R" Us merchandise credits.
There's not much time left to take advantage of the offer: The program ends on Thursday, April 5, at 11:59 p.m. EST.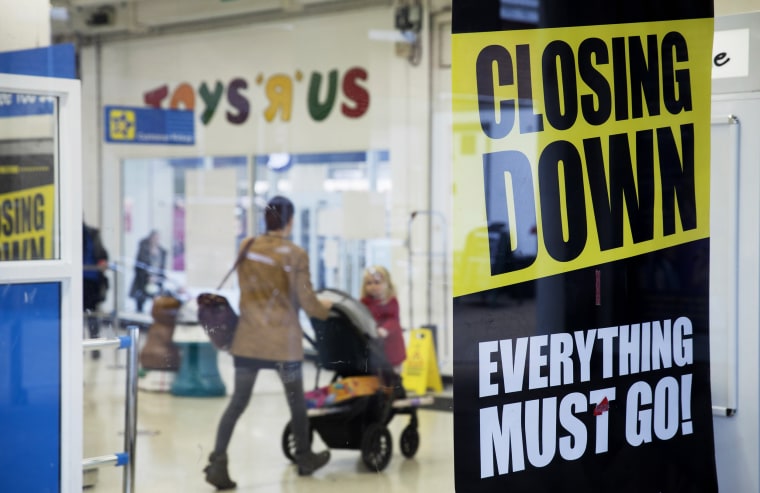 Bed Bath & Beyond is also the parent company of Buy Buy Baby. The chain is making it simple for parents-to-be who have registered with Babies "R" Us to switch their baby registries to Buy Buy Baby. Expectant parents can email, call, or visit a Buy Buy Baby store to request that a registry consultant recreate their existing registry at the new store.
For shoppers who miss the deadline, they'll still have a chance to spend the full value of their Toys "R" Us and Babies "R" Us gift cards in stores. Gift cards will be accepted through April 21, according to the Toys "R" Us website.
Bed Bath & Beyond didn't set up this program just for Toys "R" Us. In partnership with a company called CardCash, the home retailer buys gift cards from shoppers, for less than face value, for major stores including Target, Sears and Barnes & Noble. Then, CardCash resells the gift cards at a discount.
It's unclear what will happen to the Toys "R" Us vouchers that are exchanged under the program, in light of the fact that Toys "R" Us will soon no longer accept gift cards.
Regardless, this is just another reminder that sadly, the iconic toy chain will soon be a thing of the past.