There are architects who think outside the box, and then there are architects who take it a step further and incorporate actual boxes into their plans.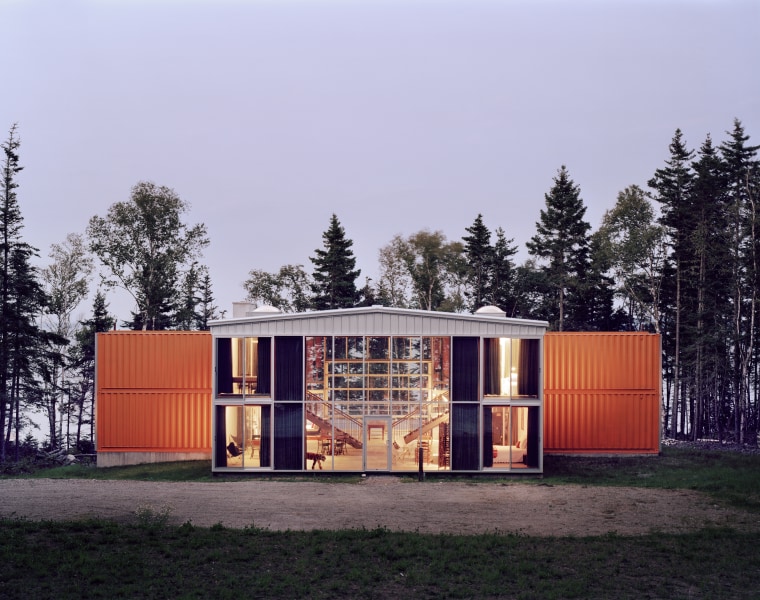 Case in point, Adam Kalkin of Industrial Zombie designed a gorgeous 4,000-square-foot home made with a dozen shipping containers.
RELATED: Why shipping containers may be the next home craze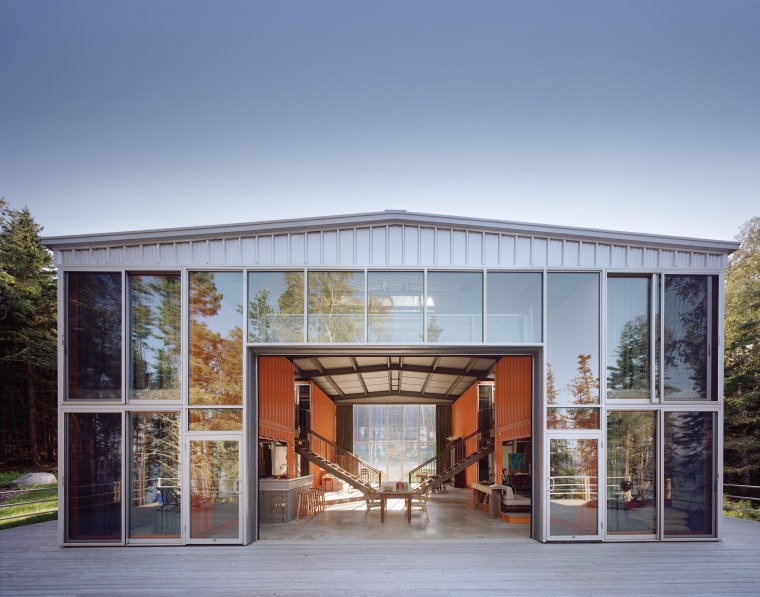 The 12-Container House, as it's appropriately named, was built in 2004 as a vacation home in Blue Hill, Maine. The first floor features a modern kitchen and library carved out from containers, as well as a massive family room with ceilings that span the length of two stories.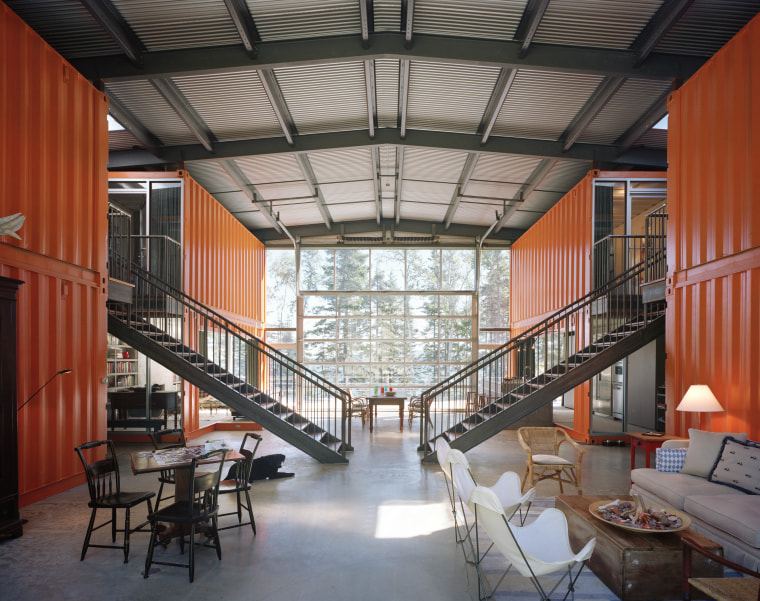 Two facing steel staircases lead to the second floor where individual containers form the bedrooms. The master bath overlooks the bay through its floor-to-ceiling windows. And that's not the only breathtaking view in the place — there are plenty of opportunities to catch the outside scenery throughout the house.
RELATED: See how a family lives in this 500-square-foot apartment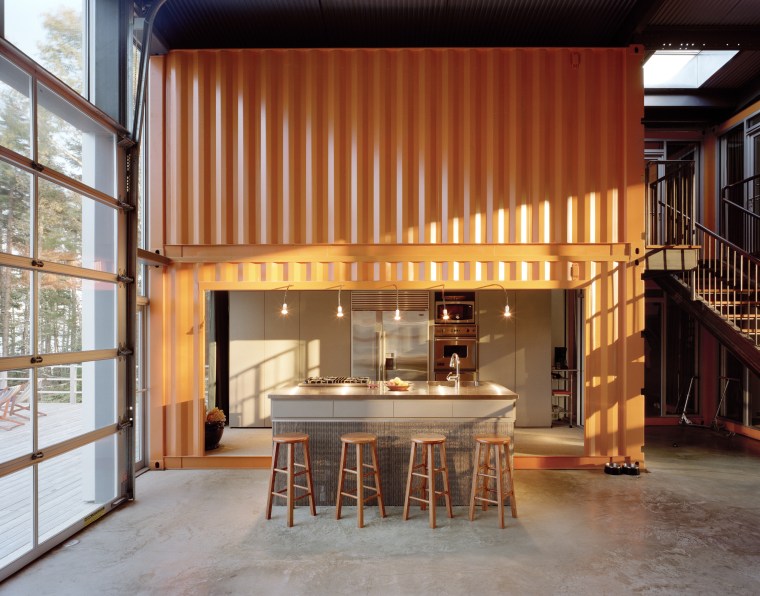 An oversized glass garage door in the main living space opens up the home to tons of natural light. Owner Anne Adriance told TODAY.com it's one of her favorite parts of the house.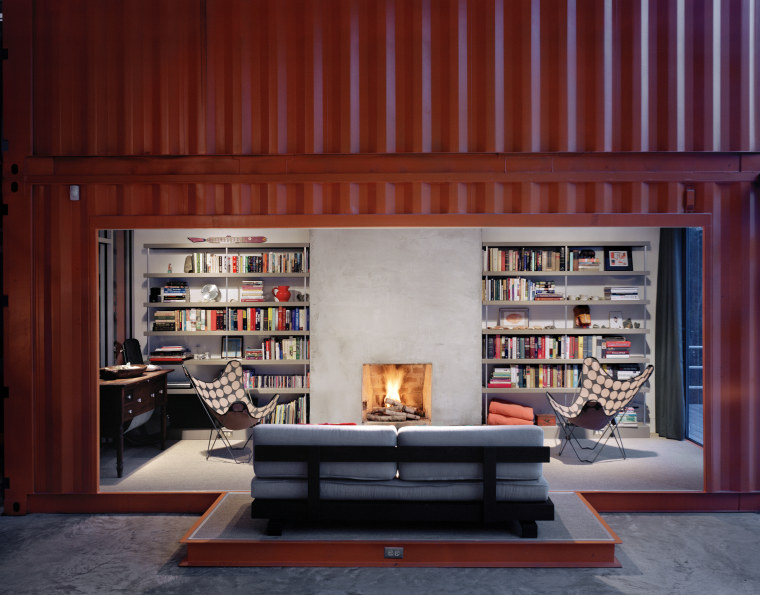 "The indoor/outdoor living experience that exists because of it is spectacular," she said.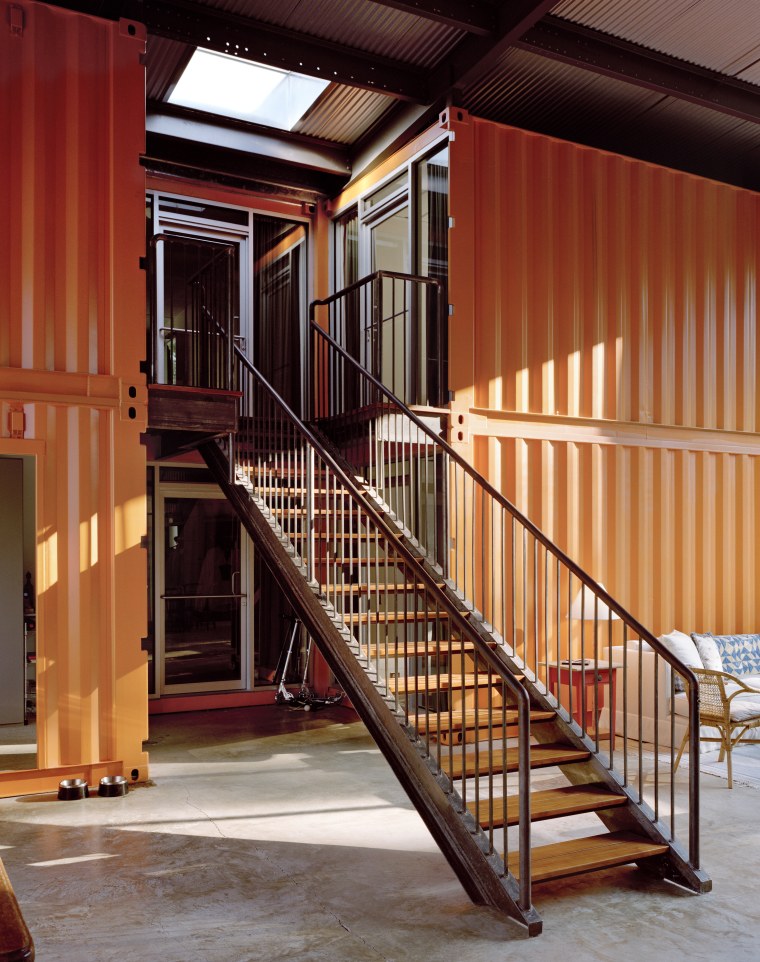 Of course, with all the windows and the fact that shipping containers aren't necessarily conducive to warmth, the team had to come up with ways to control the overall temperature, especially during the cold Maine winters.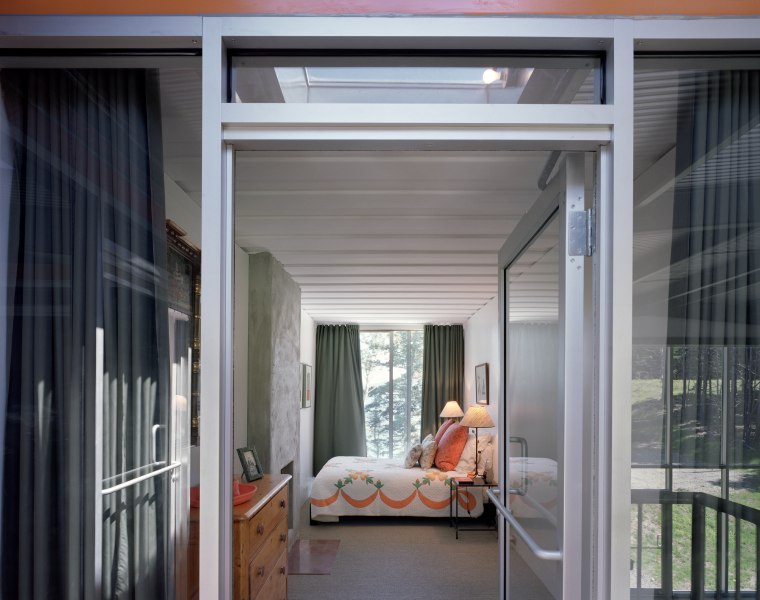 Thanks to installed insulation and radiant heating that comes up through the cement slab floors, the home is equipped to stay warm. And just in case residents or guests need some extra blasts of heat, there are two fireplaces to keep things cozy.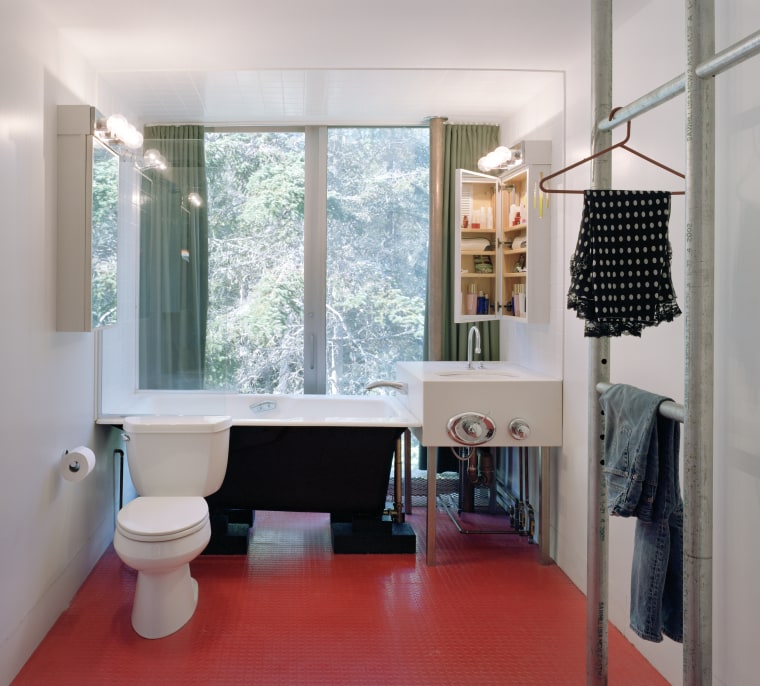 In total, the home features four bedrooms, three baths and a large deck.
Adriance said there are so many things to love about their shipping container home. "It has been extremely low maintenance," she said. "And from a personal perspective, each time you enter, it causes you to become more conscious of your surroundings and your preconceptions about space, design, comfort and the notion of 'home.' All of us among our family and friends love it, and it's become a magnet for family gatherings and bringing people together."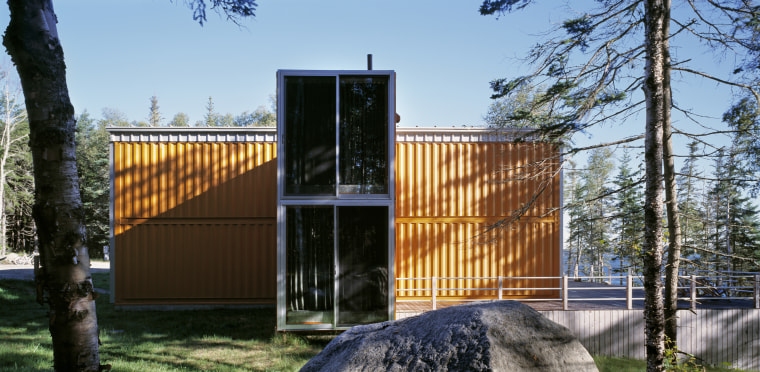 Occasionally the Adriances rent the home out while they're away. If you're interested in staying there, you can email blueskyorangehouse@gmail.com.