20 Plover Lane, Lloyd Harbor, New York
For sale: $12 million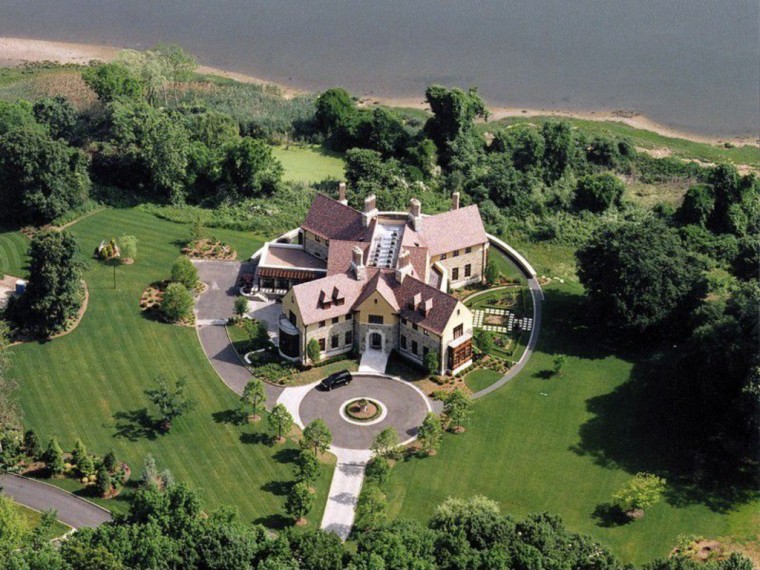 This waterfront luxury home off the Long Island Sound, built in 2004, is shaped like an X — as if it were four mansions stuck together instead of one big one. The unique layout is designed to bring in more light and views. Every major room has three walls facing the outdoors.
The home was built with no wood framing, only cement and imported stone, "like a fortress," said listing agent Nikki Sturges of Daniel Gale Sotheby's International Realty.
"It's just done magnificently," she said. "It's a house with quality, quality and more quality."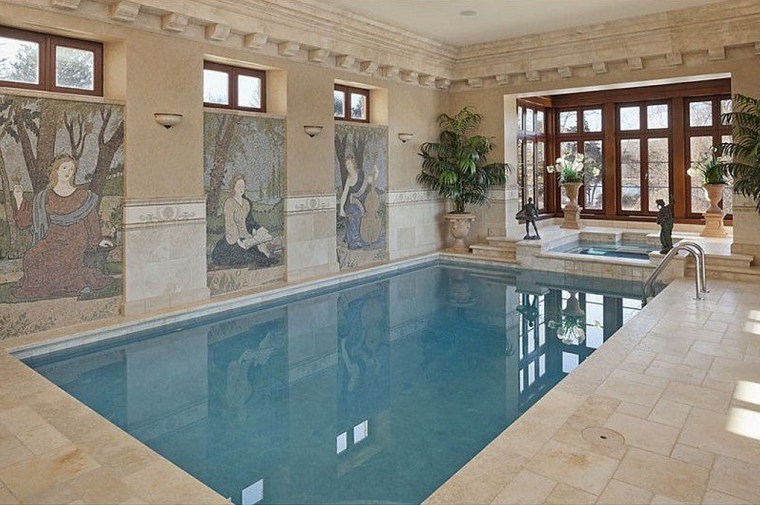 The 16,754-square-foot home has eight bedrooms and 13 bathrooms.
The ballroom, with gold leaf ceilings, has views of the water, the home's putting green and the front courtyard area. Each of the other main sections of the home — connected by a circular corridor — has views of the outdoors, as well.
In the center, a large indoor pool and spa with mosaic tile opens up onto a lanai with electric screens for shade and privacy. The house sits on more than 2 acres, with 380 feet of water frontage, a dock and a boathouse.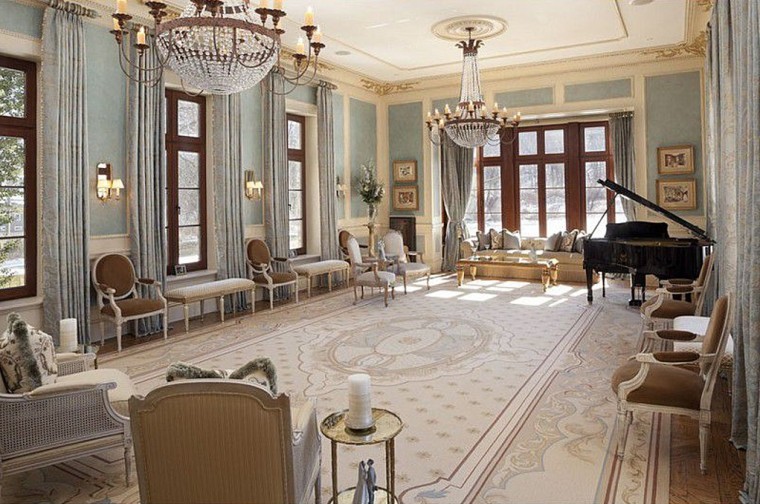 All the bedrooms are en suite, with a shower and separate bath, plus two closets. The master has two bathrooms connected by a giant glass shower.
More from Zillow: 
House of the Week: Beached Florida Keys Houseboat
Staten Island Villa Was Home to Nabisco 'Nilla' Wafer Inventor
Ghosts a Spooky Selling Point for Historic Illinois Mansion
Emily Heffter, a reporter and writer for Zillow Blog, covers celebrity real estate, unusual properties and other real estate topics. Read more of her work here.