If you have wood paneling in your home, you know just how dark it can make a room feel. Angela Roark-Szazynski of Noblesville, Indiana, wanted to change that feeling in her mom's living room and decided to give the space a makeover. With a few coats of paints, some crown molding and trim around the doors, the result is a drastic upgrade that feels light, airy and absolutely stunning.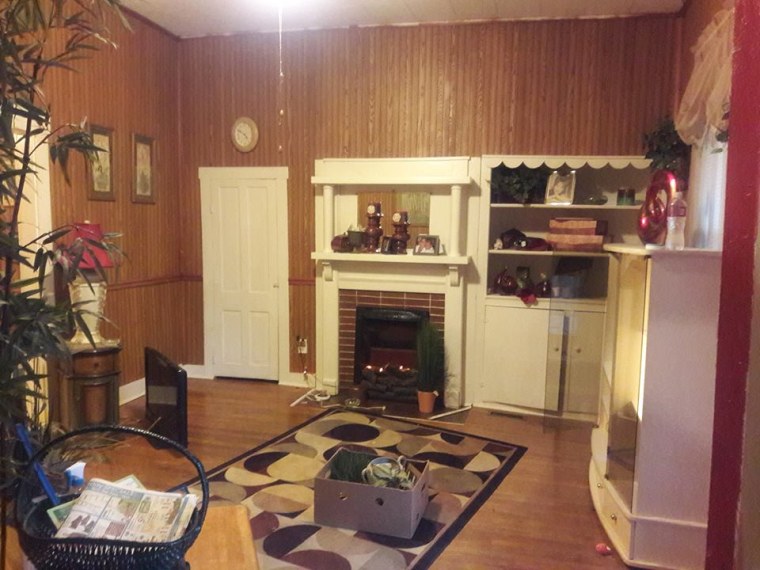 "I really felt it was time to give my mother a new calming atmosphere for her to enjoy," Angela Roark-Szazynski told TODAY Home of her motivation to do this project. She and her husband Tim own Noblesville handyman business, which has given them plenty of experience in remodeling.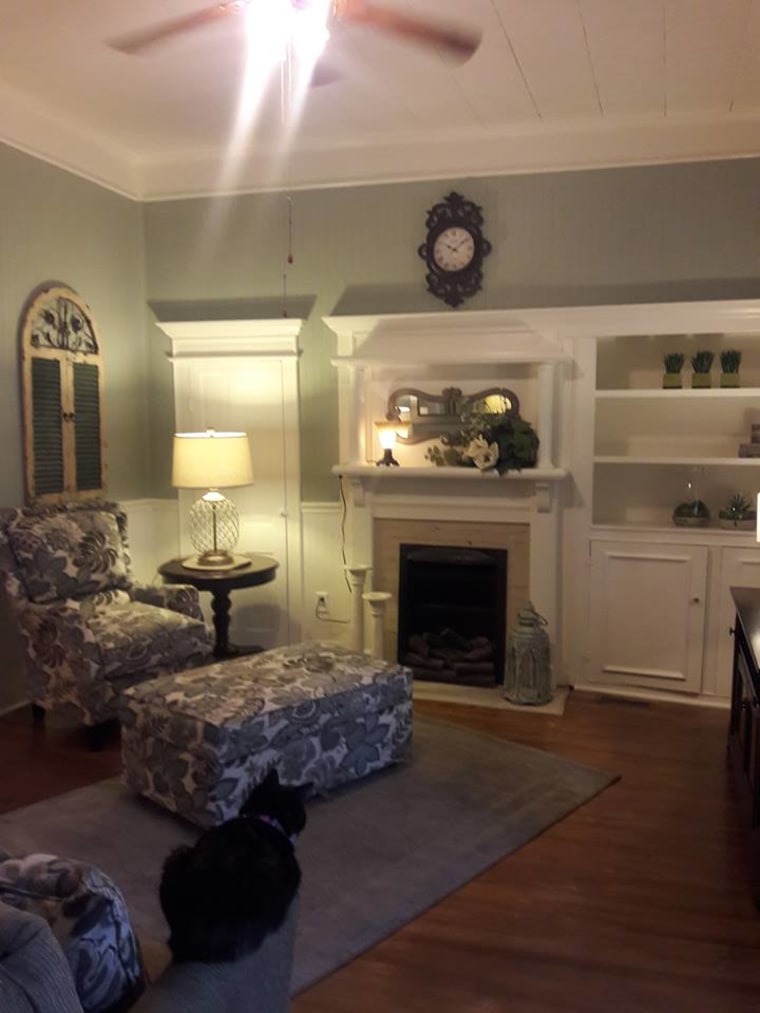 The simplest yet most effective thing they did for this makeover was paint over the wood paneling that covered the room's four walls. After washing, caulking and puttying all the blemishes in the paneling, the couple used two coats of gripper primer and then two coats of paint — Jekyll Green by Behr for the walls and Dove White by Valspar for all the trim. She added that the primer cost about $25 and the paint around $35.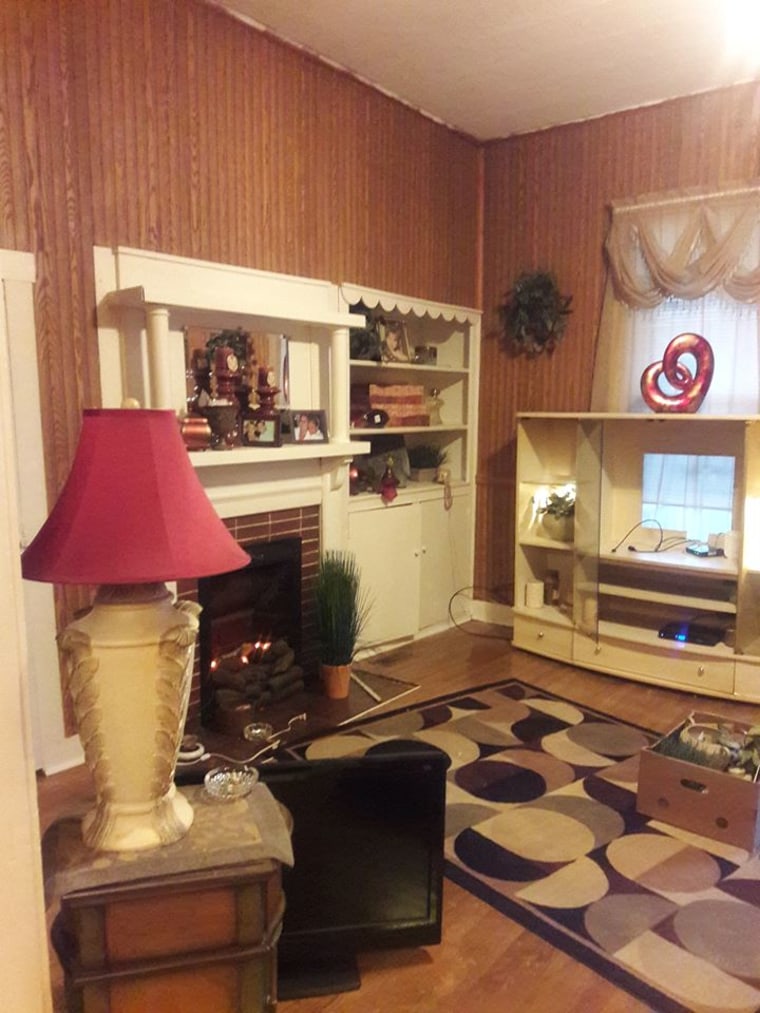 "There was already a small crown molding at the ceiling so we only used a shoe mold to bring it down nine inches as her ceiling was very tall," she said. They also added trim around the doors and fireplace. The total cost for all the moldings for the room was around $450.
RELATED: See this bathroom go from blah to beautiful after a $330 makeover
The couple also updated the furniture in the room, giving the space an even more transforming feel. Roark-Szazynski said that all the work and money was worth it knowing that her mother had a beautiful sanctuary.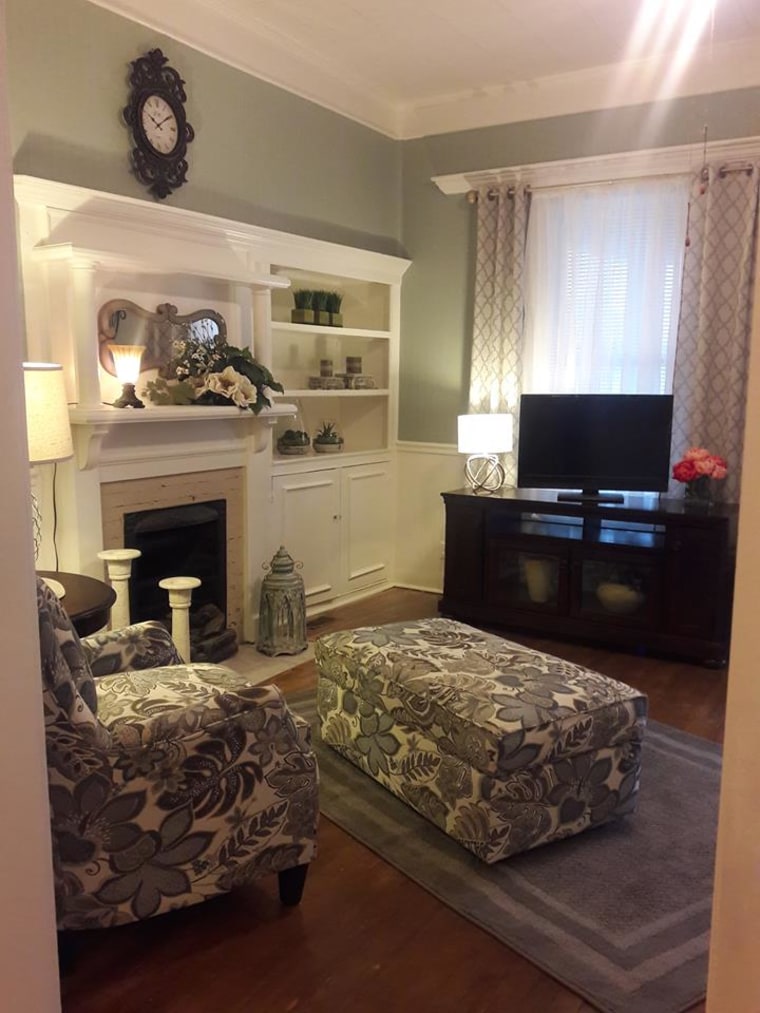 RELATED: See what this kitchen looks like after an $800 DIY makeover
Have unsightly wood paneling or wood cabinets in your own home? The lesson learned here is that a can of fresh paint can make all the difference.