Looks like "Fixer Upper" Joanna Gaines may have some friendly competition when it comes to home makeovers.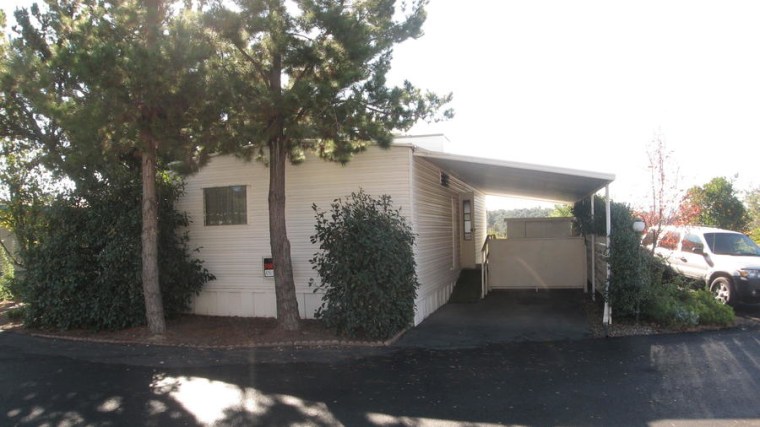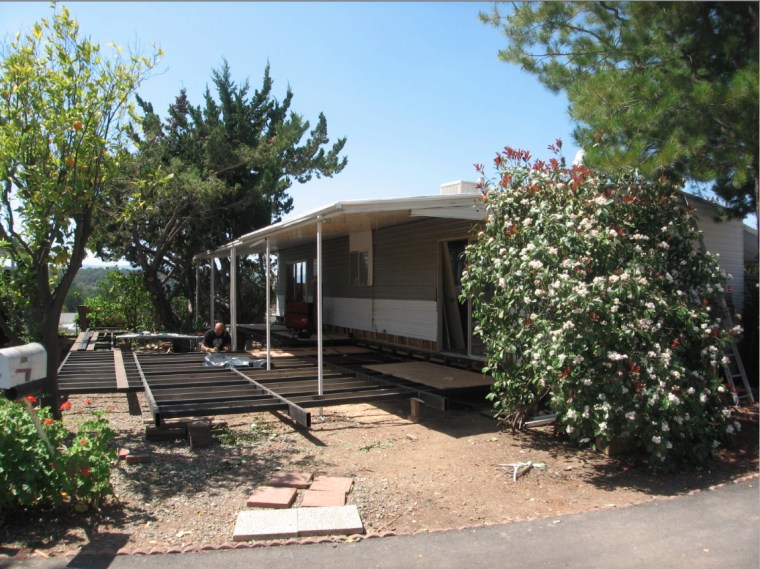 Los Angeles-based designer Amy Shock took a low-end $5,200 mobile home in Ojai, California, and turned it into a high-end dream house, complete with floor-to-ceiling walls of glass, a modern kitchen and a large, inviting deck.
RELATED: Carmen Electra's new home is surprisingly traditional — until you step inside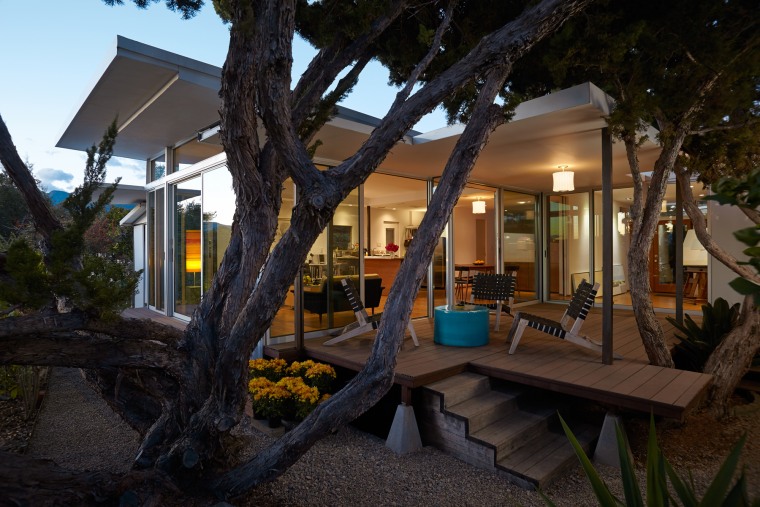 According to the LA Times, the 800-square-foot property took 12 months and about $175,000 to renovate. But Shock says it was worth it.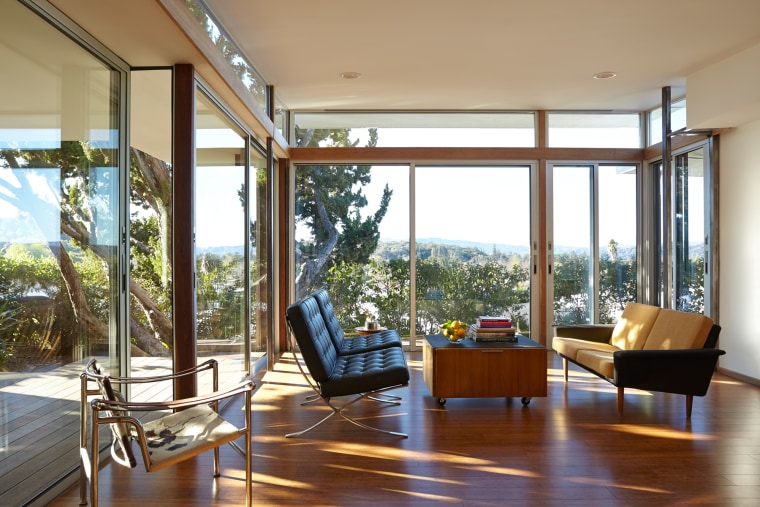 "The situation was attractive to me," she told TODAY of choosing to buy the mobile home. Having been in a four-bedroom in Beverly Hills, Shock said she was ready to downsize, saying that the maintenance of the physical structure and a two-thirds acre property was beginning to feel like too much to handle.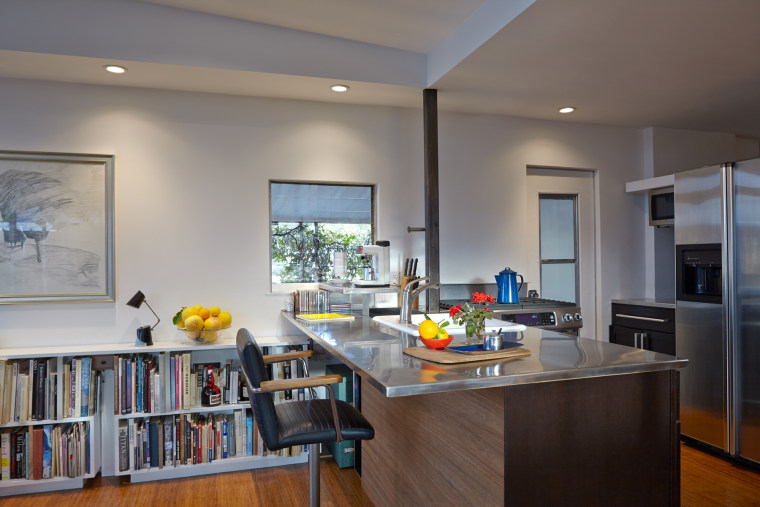 "The idea that I could purchase the opportunity for $5K was mind-numbing to me," she said. "I had to ask a few friends if it was a stupid idea. They said, 'No! This is your specialty to resuscitate'."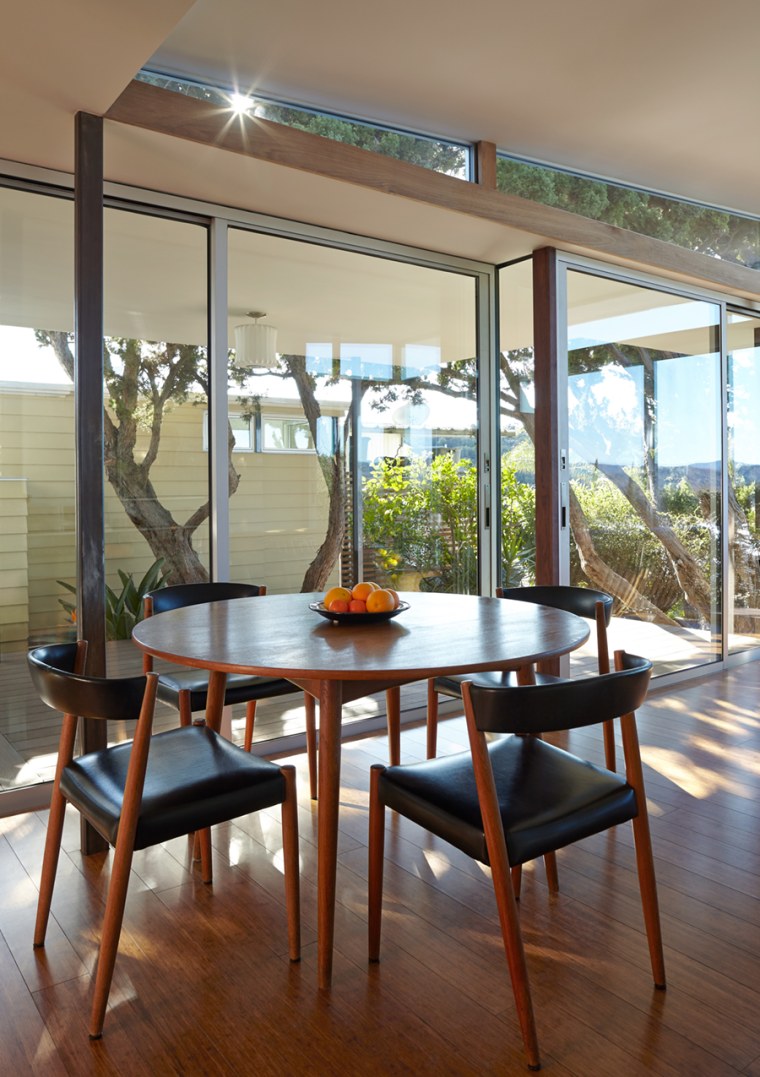 And resuscitate she did. Shock replaced the electrical, plumbing, cabinetry and lighting with higher end materials. She also added UV-protective solar glass windows that bring the outside in. Another addition to the structure was the 500-square-foot room that currently serves as her sun-soaked painting studio.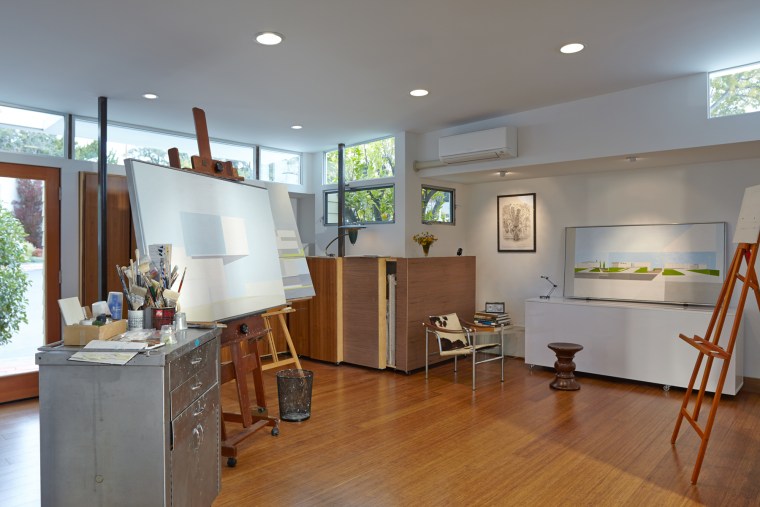 A graduate of the Cornell University School of Architecture and residential designer, Shock conceived the idea for the update on her own. "The design is based on capturing that view and blending with the context," she said. "My favorite thing is to have the panorama of the sky so visible to me throughout the day."
RELATED: See this 109-year-old home's kitchen go from dark to dreamy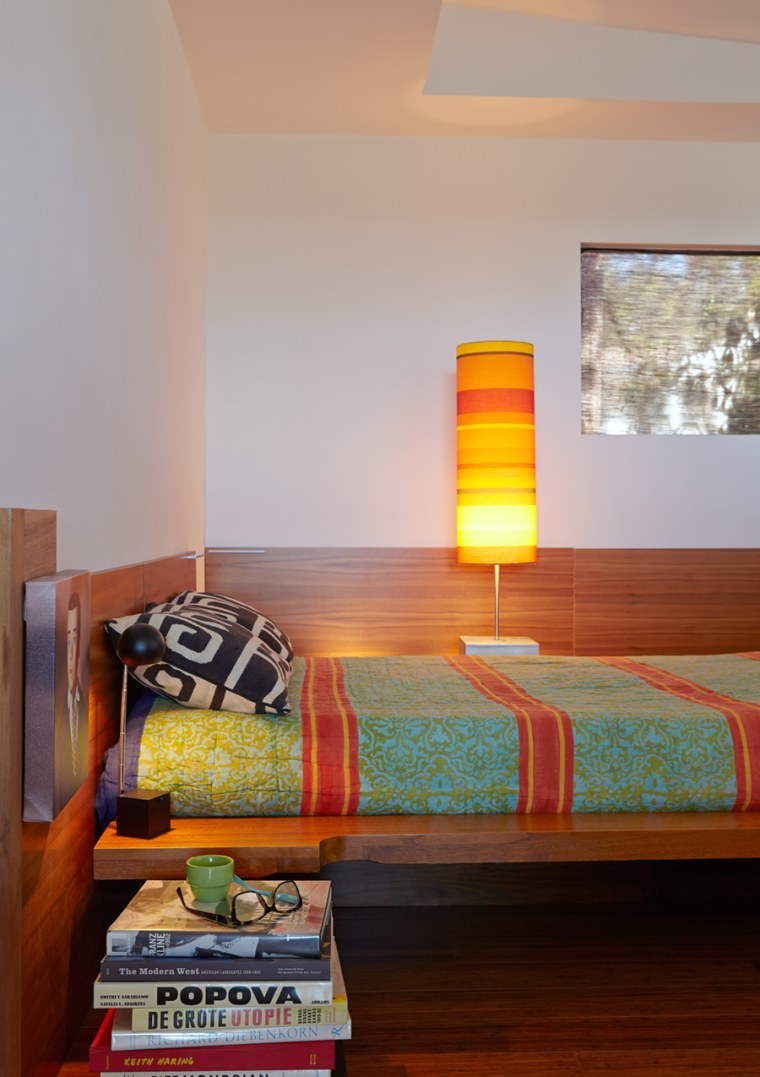 She says her biggest hesitation when purchasing the property was the idea of having to pay a monthly fee (about $700 a month) to have the mobile home sitting on the designated spot since she doesn't own the land. But Shock says she enjoys the amenities of the community, such as the heated pool and car wash.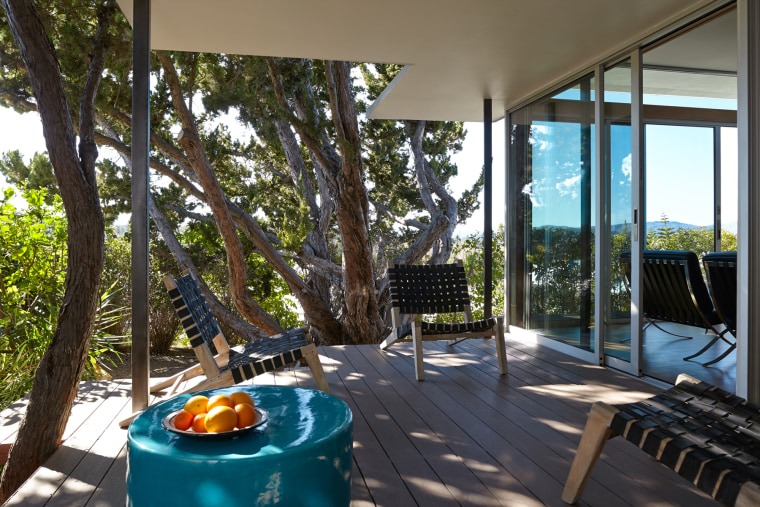 But with all the perks of the mobile home park and the luxury details of her new house, Shock says her most beloved feature is a priceless one: the view.
"I can see towards the ocean and watch the clouds roll like the surf into the Ojai valley. That's really spectacular to feel that close to the ocean."